Chicago-based couple Luke and Steph share their advice for making sure your wedding day is about you.
First off, congrats! What is your most memorable moment from the wedding?

Having all our nearest and dearest family and friends celebrate us for the most important day of our lives.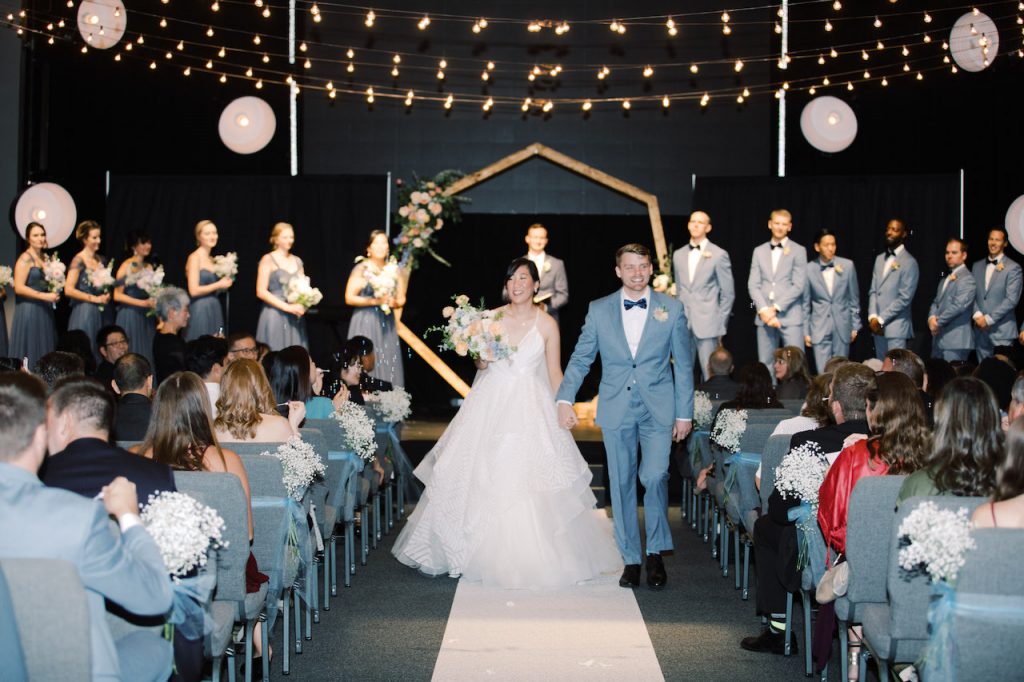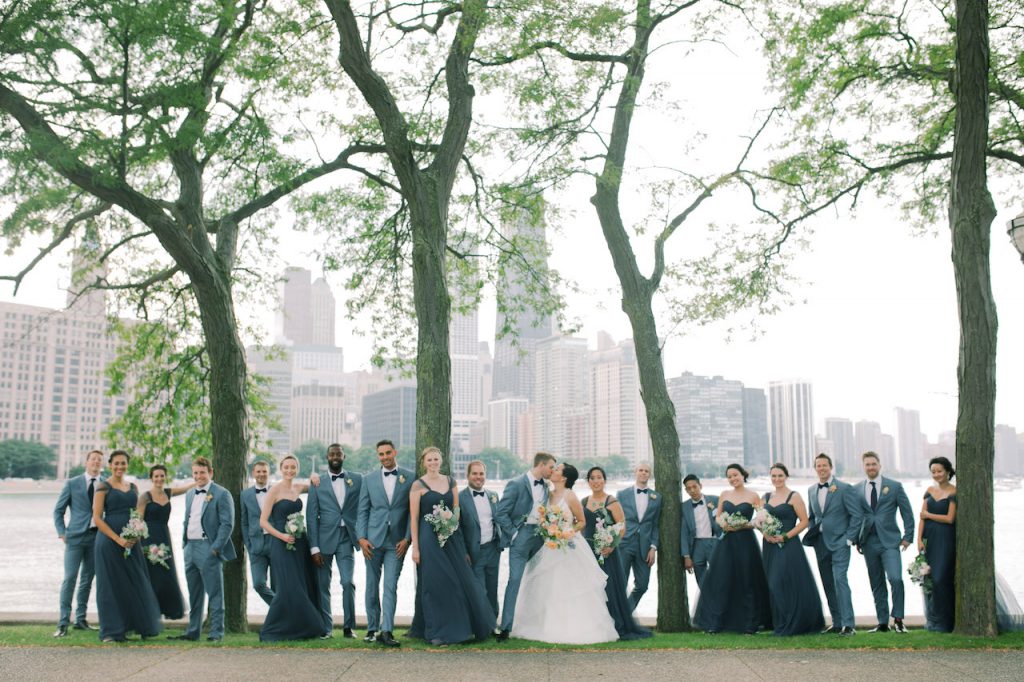 What were the colors of your wedding?
Dark dusty blue and light blue.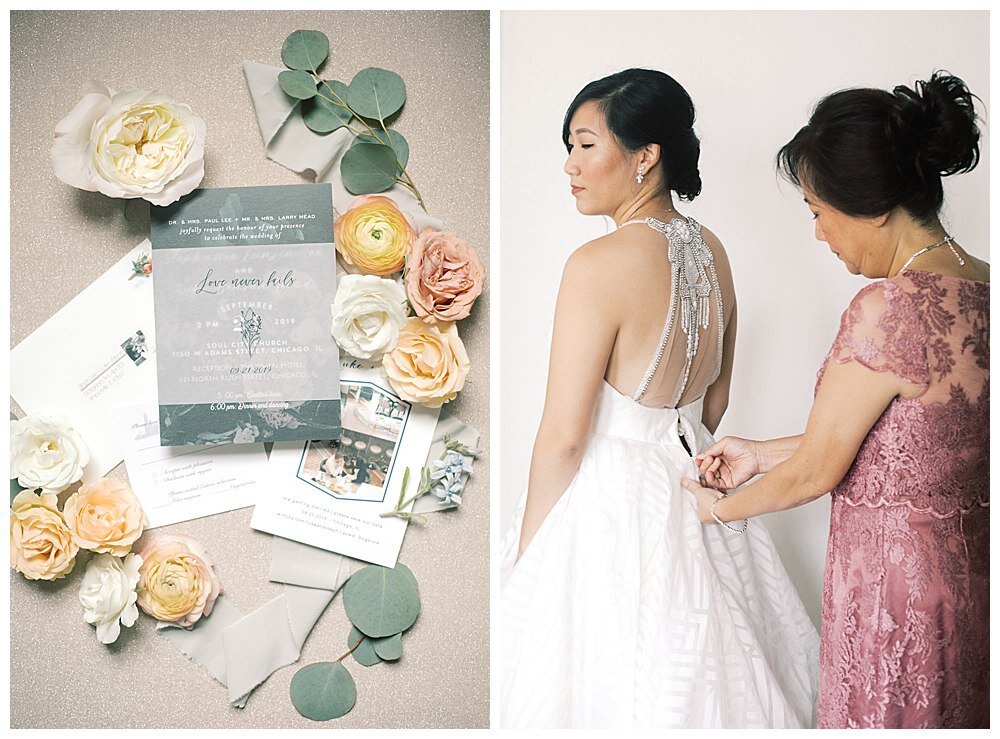 What do you think worked really well at your wedding that you would recommend every couple to do?
Our Joy wedding website, our day-of coordinator, and our photographers. They were all lifesavers!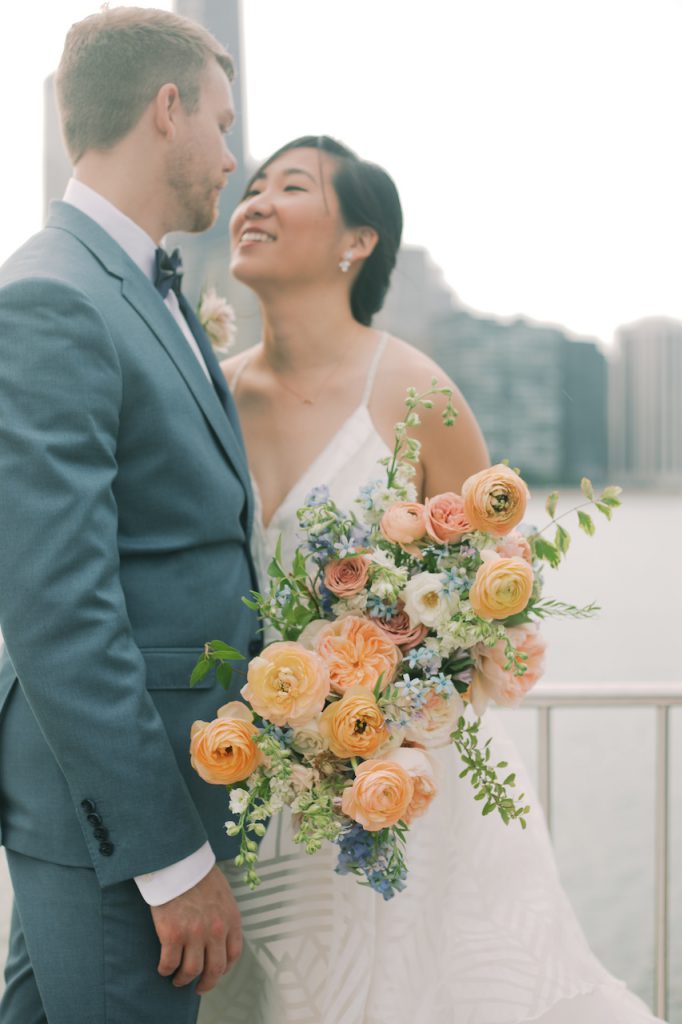 Would you have done anything differently—splurge on a pricier dress, nix the favors, go for that extra passed appetizer?
Make sure all the little details are what you want. There were some details that didn't happen for us because someone else (who wasn't part of our wedding) insisted we do things in certain ways. It totally ruined people getting favors, etc.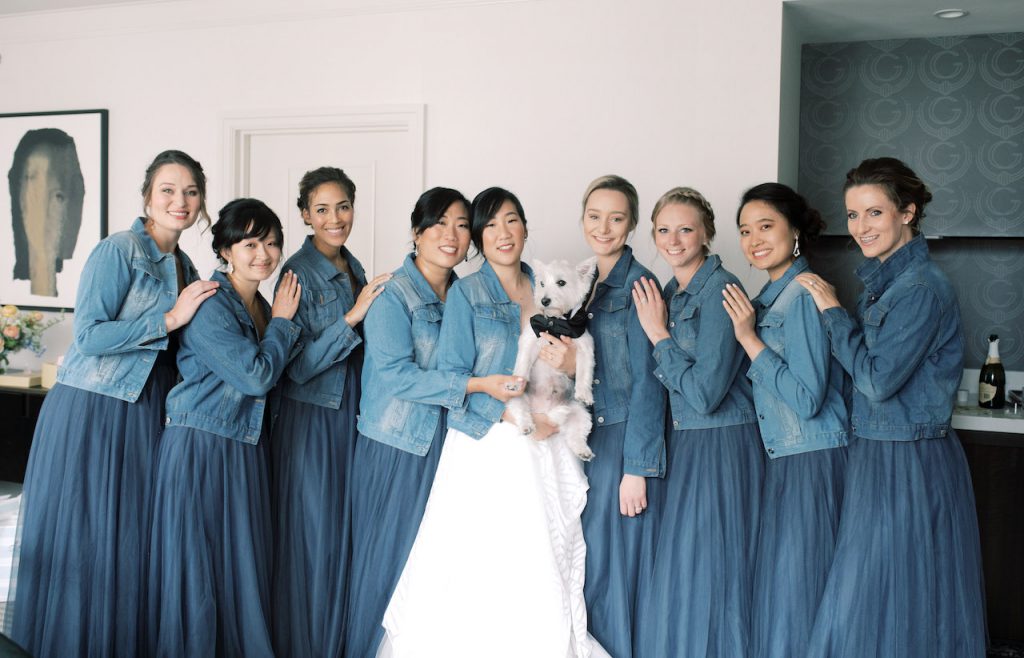 What tips do you have for other Joy couples still in the midst of wedding planning?
Splurge on what's important to you! For us, the most important things were photography, flowers, and making our parents happy. Our photographers, Bonphotage, and florist, Splendor of Eden, were the best! My parents chose The Gwen as our reception venue, which we all initially loved, but there were a lot of problems that happened between them. Be upfront and let them know when they're not meeting your expectations. I was a bit too much of a bride-chilla at first and it led to a lot of disappointment.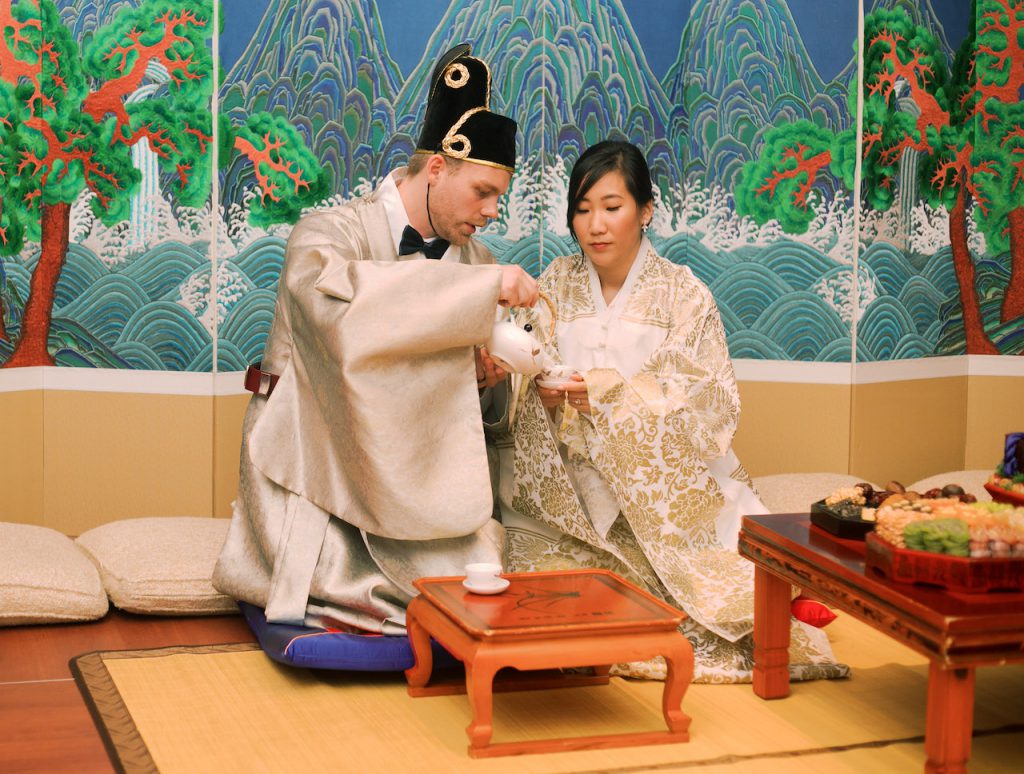 What were your favorite features of Joy?
Being able to RSVP online and being able to put all the info on our site that was password protected!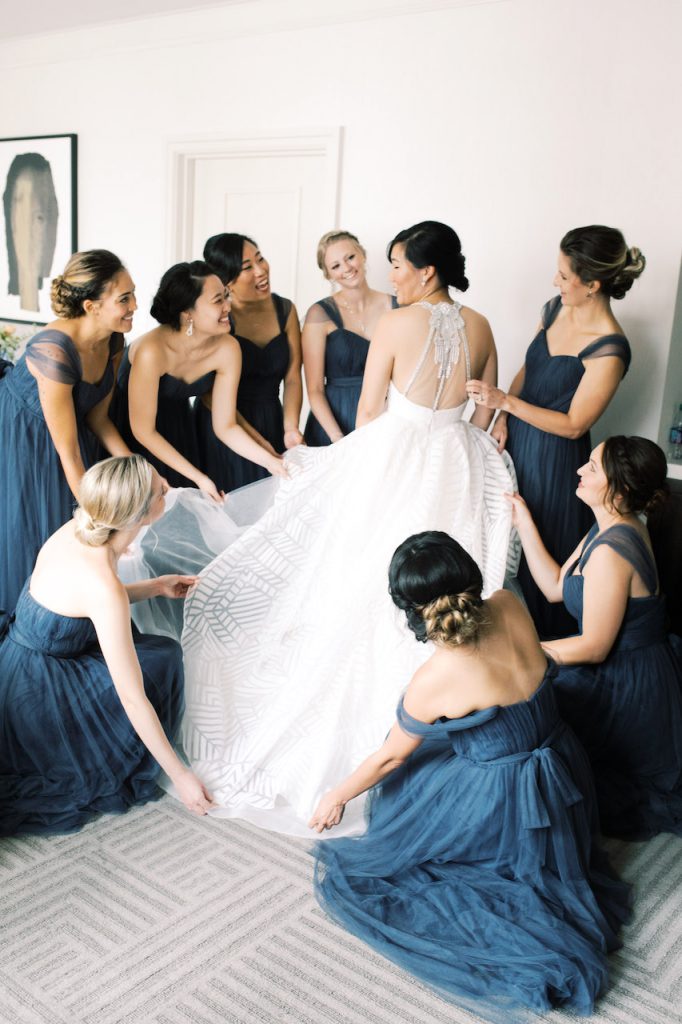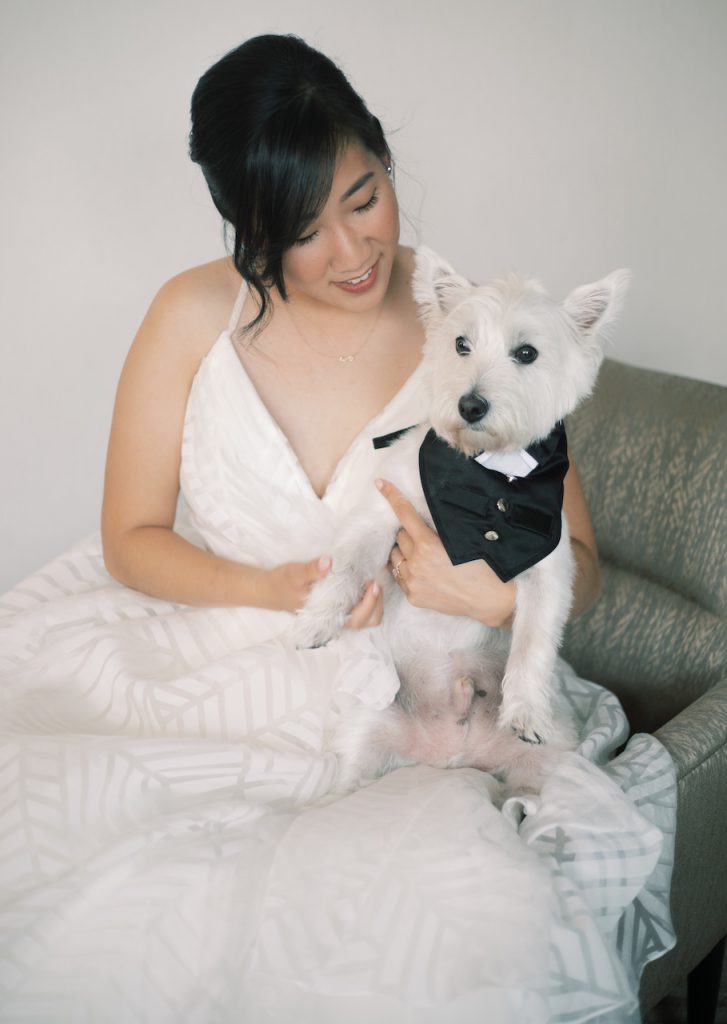 At Joy we believe that although a wedding lasts one day, joy lasts forever. What does that mean to you and your partner?
Joy to us means being able to spend forever together with your best friend, building each other up, and always having someone in your corner.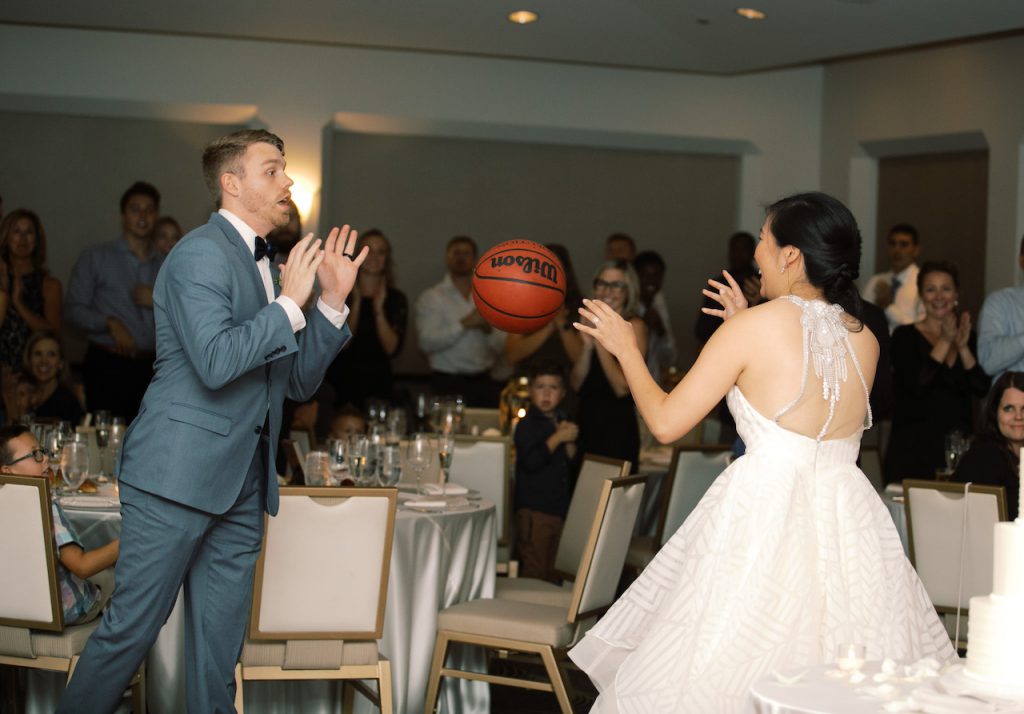 Vendor Details
Wedding Venue: Soul City Church
We had our ceremony at Soul City Church, and they were AMAZING. Amazing space, amazing people, and just made everything so perfect.
Day-of Coordinator: Lindsay Gaeta
Lindsay is THE BEST. Helpful, knowledgeable, friendly, professional, and the hardest worker. She will make you feel like your wedding is the only one she's working on, and pays attention to ALL the little details. Lindsay made our crazy day run SO smoothly and we could not have had our perfect day without her.
Photographer: Bonphotage
Bonphotage is THE BEST in the biz. For us, photos were the top priority since they are what last forever. Lynzie, the owner, took our engagement photos, and then Kyle and Selycia from her team were the absolute best. They were professional, caring, and make sure they got all the perfect wedding shots. They have the most beautiful airy, romantic style, and they pay so much attention to detail it's crazy. The major bonus is that they also shoot on FILM! All their photos came out stunning, and they were so kind and friendly when we worked with them. I cannot praise them enough for all their hard work.
Florist: Brie Pflederer
INCREDIBLE TALENT is the first thing that comes to mind for Brie. From a phone conversation with Brie, she created the most stunning bouquet, arbor, and centerpieces for our wedding. She is SO friendly and helpful, and her work was something that everyone was talking about at our wedding. You will not regret having Brie as your florist.
Makeup Artist: Lindsay Kim
Lindsay is amazing! She is so talented and has an amazing eye for make up! She will consult you and ask what YOU are comfortable with, which is amazing, and is able to enhance your natural beauty without making it feel like you have tons of make up on. She is so friendly and makes you feel comfortable in your own skin.
Hair Stylist: Hannah Quilling
Bridesmaid Dresses: Revelry
Wedding Dress Designer: Hayley Paige
Men's Suits: The Groomsman Suit
Invitations & Stationery: Minted
Amazing quality, great customer service, and so many options!
Registry: Crate & Barrel | West Elm | Bed Bath & Beyond