Orem, Utah photographer Ashley Dawn shares her love of elopements.
How did you get into photography? Are you self-taught or formally trained?
My Dad had an old film camera that he let me play around with when I was about 17. I fell in love with the idea of capturing beauty forever and developed an eye for it. I took courses on film photography during my first year of college but then I kept it on the side for 10+ years. Once I decided to pursue being a professional wedding photographer, I bought my dream camera and did mentorships and have been continuing to capture that beauty along the way.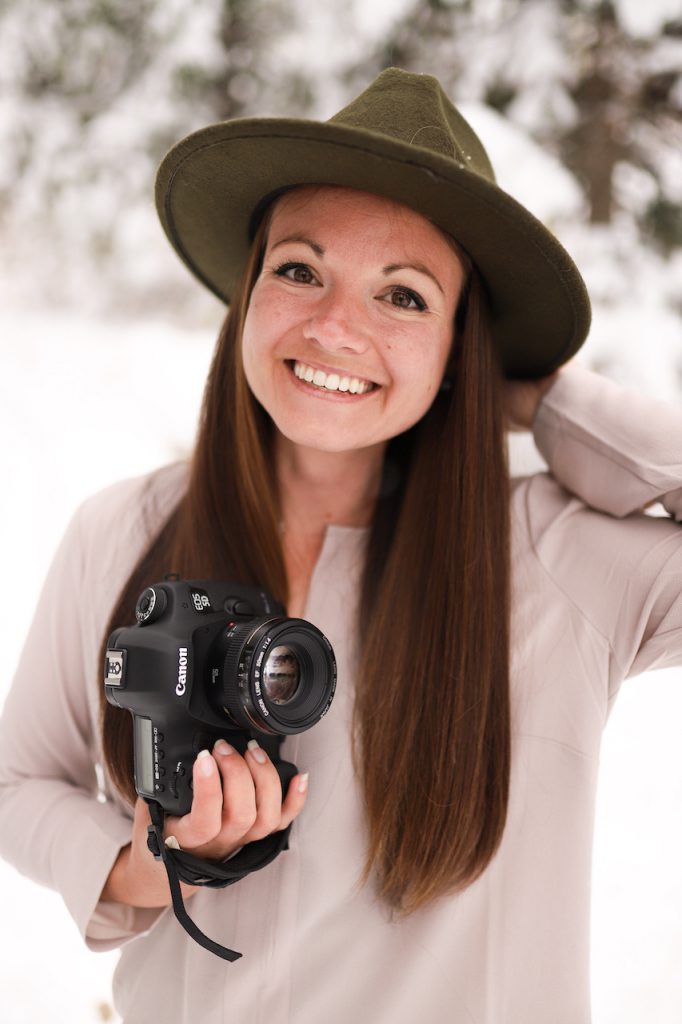 Describe your style in one sentence.
Using mostly natural lighting, I capture candid, strong, and artistic moments generally in nature.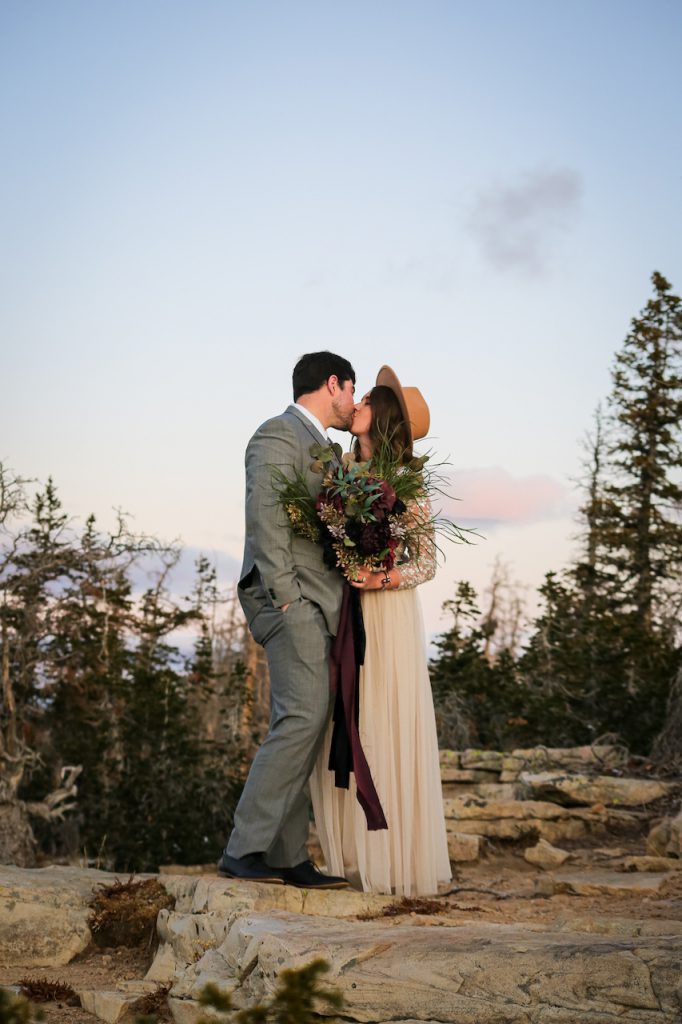 What's been your favorite experience as a wedding photographer?
Getting to know my clients! I love walking away from a wedding with new friends that can reconnect over and over.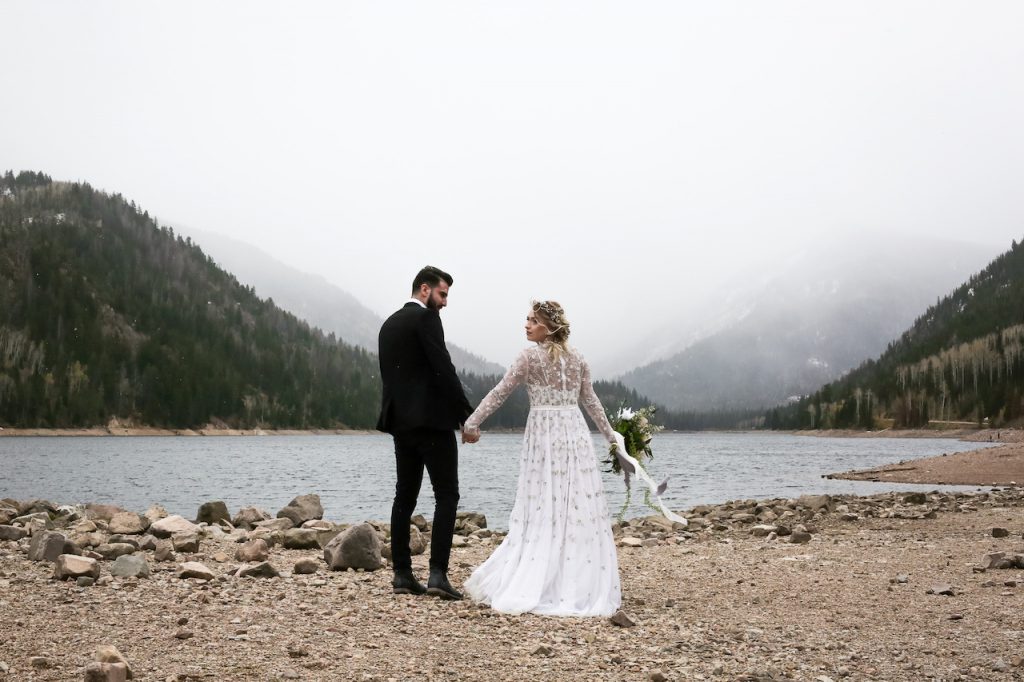 What do you love most about photographing weddings? Why do you photograph weddings in particular?
I loved taking landscape photos, and noticed mentally I would plop a beautiful bride and groom in that landscape. I think that is when I knew that wedding photography was my thing. There is nothing more real than a loving moment surrounded by a beautiful backdrop.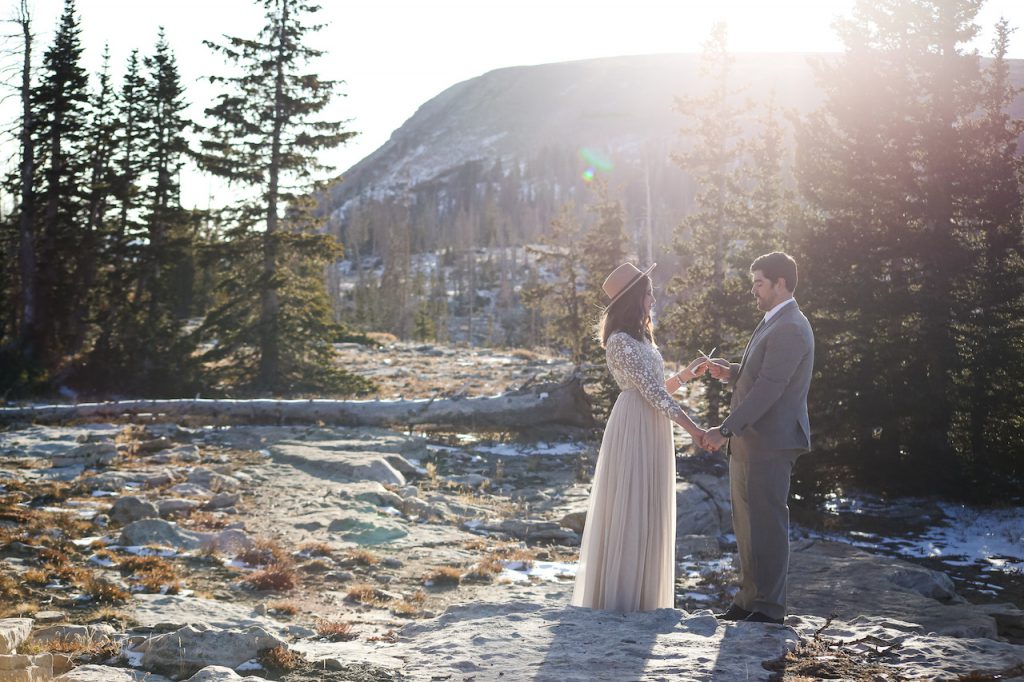 Where is the most interesting or unique place you've photographed a wedding? Was there anything especially challenging about it?
I did an elopement in the Uinta Mountains, and it was BEAUTIFUL! The most challenging thing was the weather. We did not expect freezing temperatures, and snow. However, it made for the most beautiful photos, and everyone was thrilled despite the weather.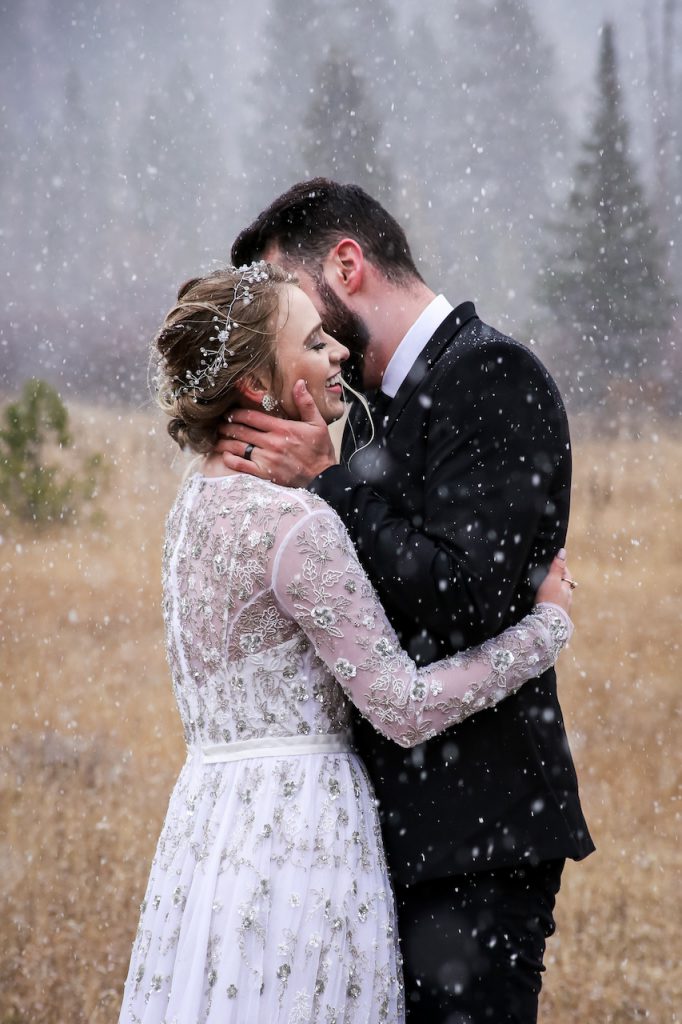 Do you have a favorite, must-capture moment for every wedding?
I always want to try and capture the bride and groom in a sunset photo. Not only do we love the golden hour lighting, but to remember what the sunset looked like on your biggest day is something I feel needs to be treasured forever.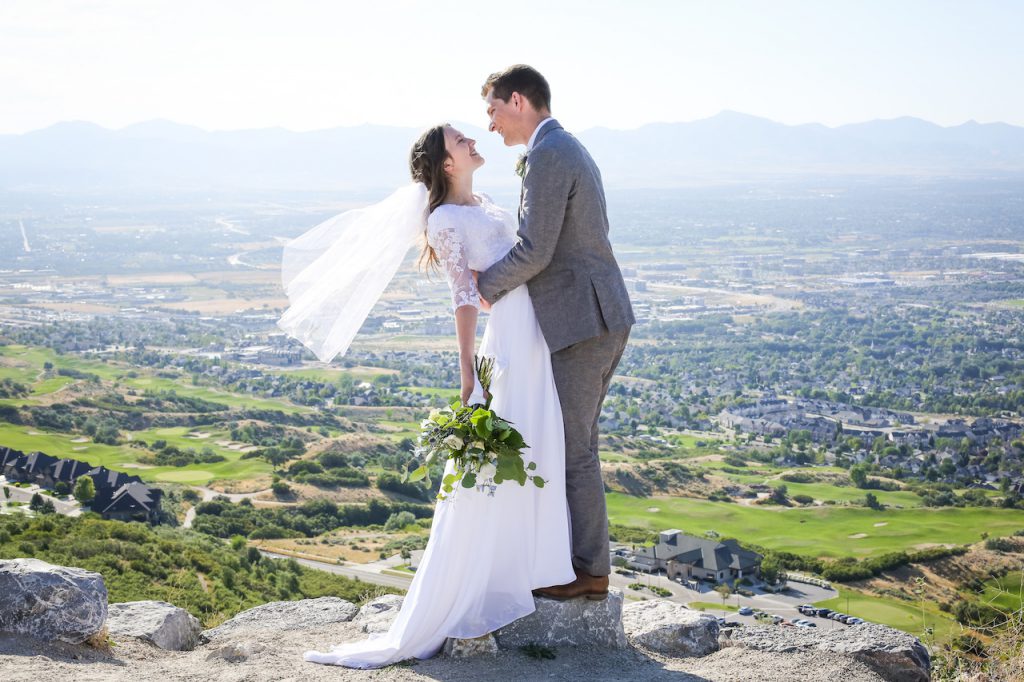 As a photographer, what has been your biggest wedding day challenge?
I once had a cute couple who happened to have a couple of young toddlers. They were so cute, but so busy! They wanted nothing to do with holding still for photographs. Luckily I have had years of practice in family photography and also have a couple of young kids myself, so I was able to pull out all my tricks. Every wedding is different, and challenges always arise, but finding creative ways to overcome them is really what makes a difference in both the experience and the moments captured.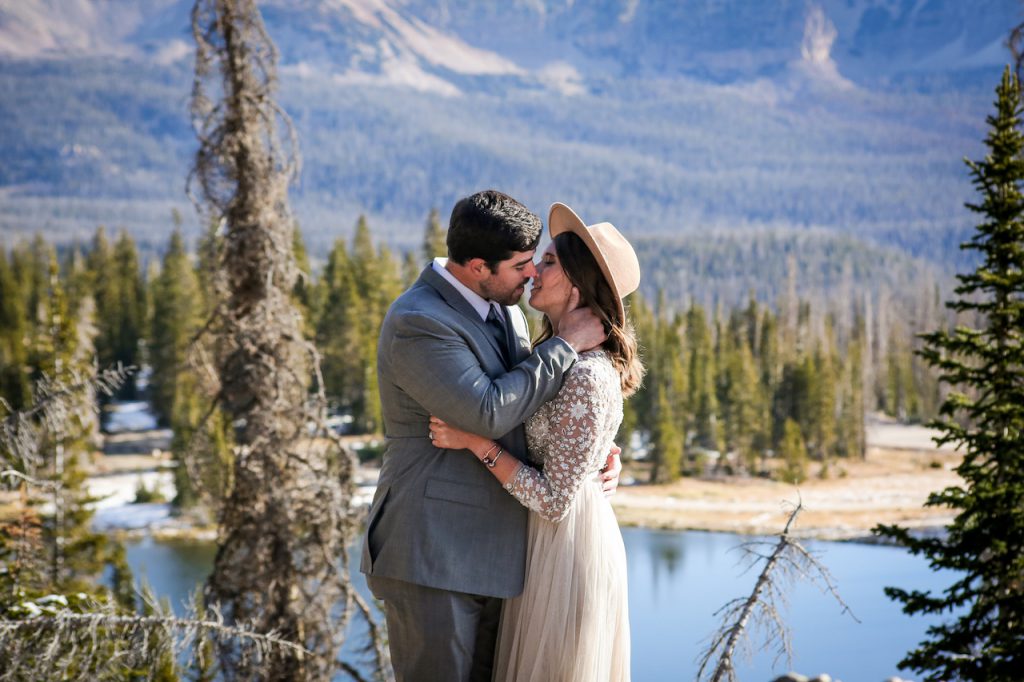 What piece of advice would you give brides and grooms to ensure that they get wedding photos they love forever? (This can include tips about preparation, choosing a photographer, or anything else.)
Always hold hands the whole wedding day! Some of the most beautiful photos are when the bride and groom are unaware of the camera, but because they are connected, it brings the moment home.
What are your favorite wedding trends to photograph right now?
I love elopements. They are usually in a beautiful breathtaking location surrounded by the intimate people they love. It has a different feel to it that can be so beautifully captured in a photo.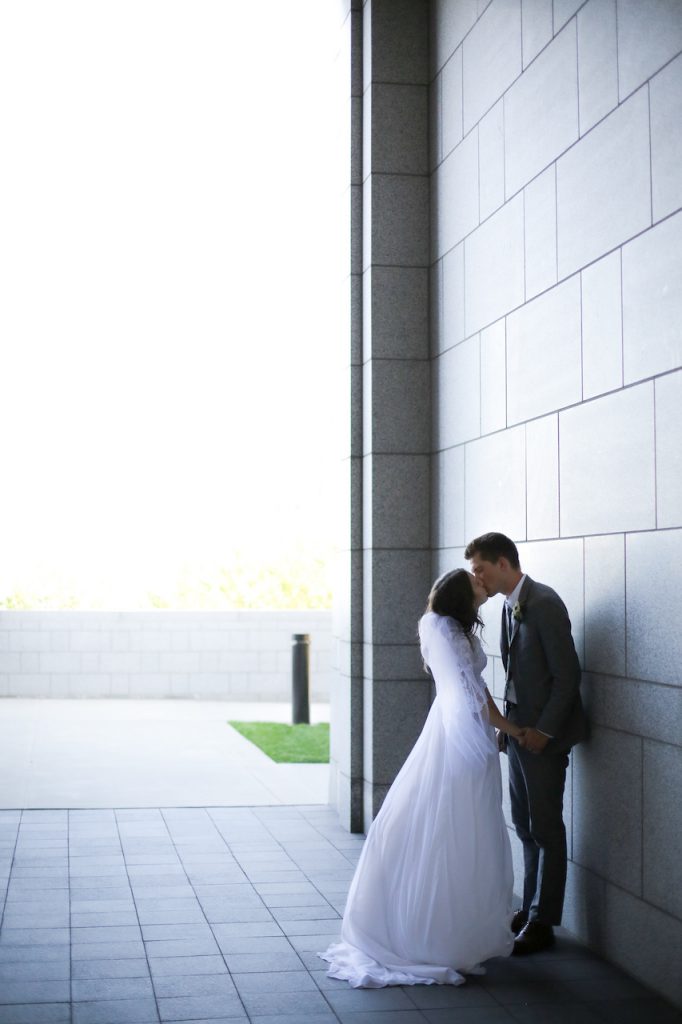 How do you think an app like Joy can help make weddings better?
Joy is a wonderful tool because it is full of inspiration both trendy and unique. Every bride and groom can find weddings that fit their personality and with resources like Joy, it makes it so much easier and accessible. Thank you, Joy!
If you weren't a wedding photographer, what would you be doing?
I have always had one foot in photography and one in the health industry. I have decided to pursue photography full-time, but have always wanted to be a dietician for the idea of helping and educating those who seek help, especially cute little kids.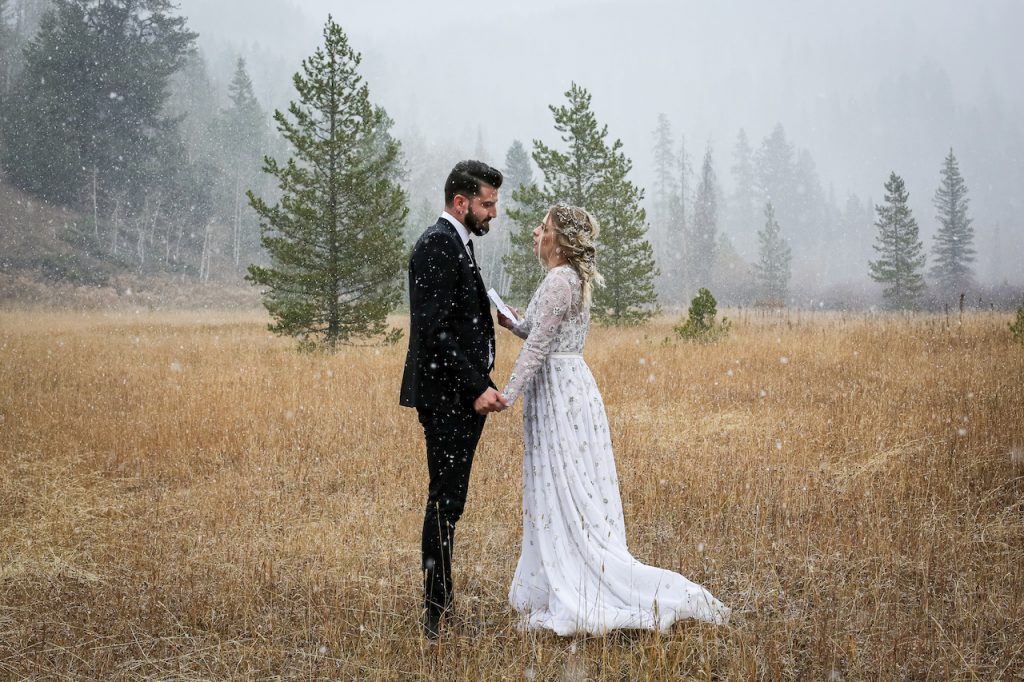 At Joy we believe that even though a wedding lasts a day, joy lasts forever. What does that mean to you?
The memories and moments of a wedding day eventually fade and even disappear.  The feeling of that day, however, will last forever. Remembering the joy and happiness is something to hold on to through the good and the bad. Capturing those moments to remember those feelings of joy is why we do what we do.
Contact Ashley Dawn Photo here, or follow them on Instagram.