Located in New York, New York, Darrington Photography focuses on free-spirited documentary-style photography.
How did you get into photography? Are you self-taught or formally trained?
I've always had a camera in my hands. As a kid, I was always stealing my mom's camera and driving my siblings crazy taking photos of them, constantly. I obsessively taught myself photography, spending countless hours playing in Photoshop. I shot my first wedding at age 18 and photography has been my sole source of income ever since!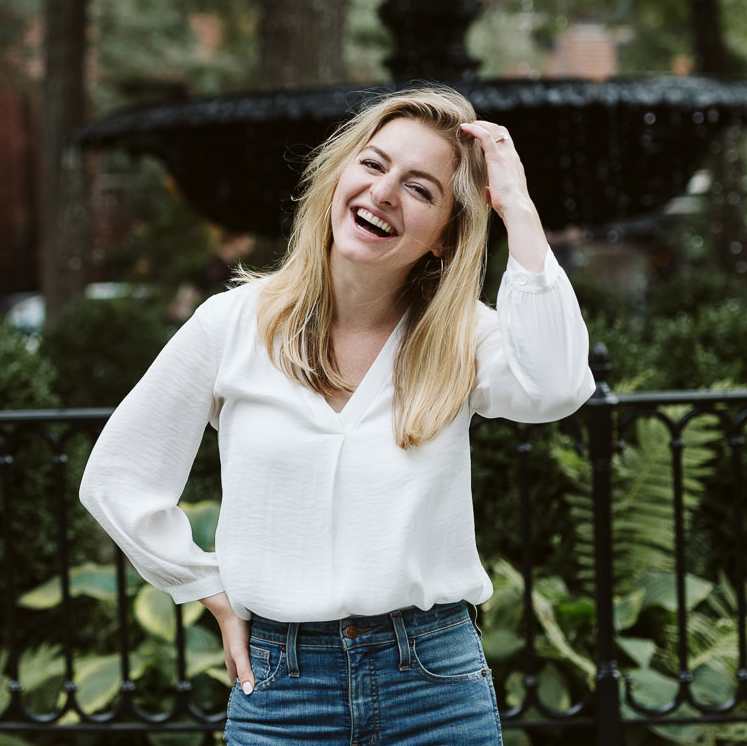 I decided to take my photography to the next level by studying at a university. I graduated with a BFA in photography, then moved to New York City to chase my photography dreams. Today, I'm photographing weddings, portraits, and commercial projects in and around New York City. I love bringing my camera along to adventures all over the country and overseas.
Describe your style in one sentence.
Free-spirited documentary, with a focus on every couple's unique relationship and natural interactions.
What's been your favorite experience as a wedding photographer?
I love connecting with my couples and their families. Not many jobs involve seeing your clients with their closest loved ones on the most intimate, emotional day of their life! Weddings bring out the tender emotions that have developed over a lifetime of love and being around so much love and connection makes me feel like I can fly by the end of the night.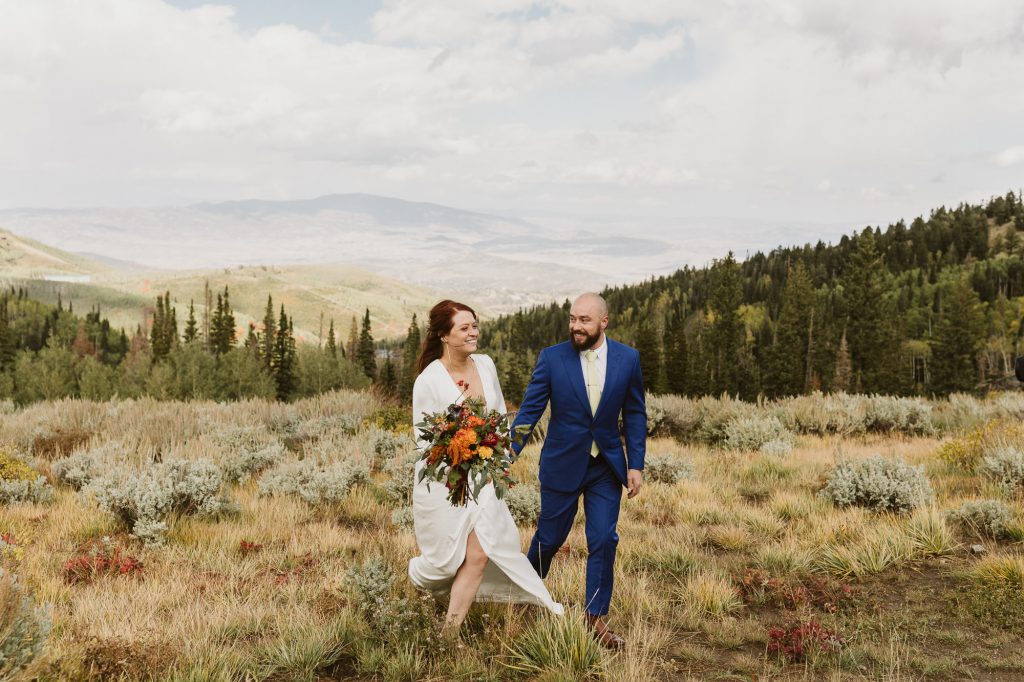 What do you love most about photographing weddings? Why do you photograph weddings in particular?
There are so many reasons to love photographing weddings. Everyone is all dressed up, the couple has spent months working on beautiful details, and there are pretty photos everywhere I look. But the best part about weddings is being surrounded by people who love you. It's so rewarding to capture such genuine moments and relationships for generations to remember. Photographs of my ancestors are so valuable to me personally, and providing important photographs that someday your great-great-grandchildren will see gives me goosebumps!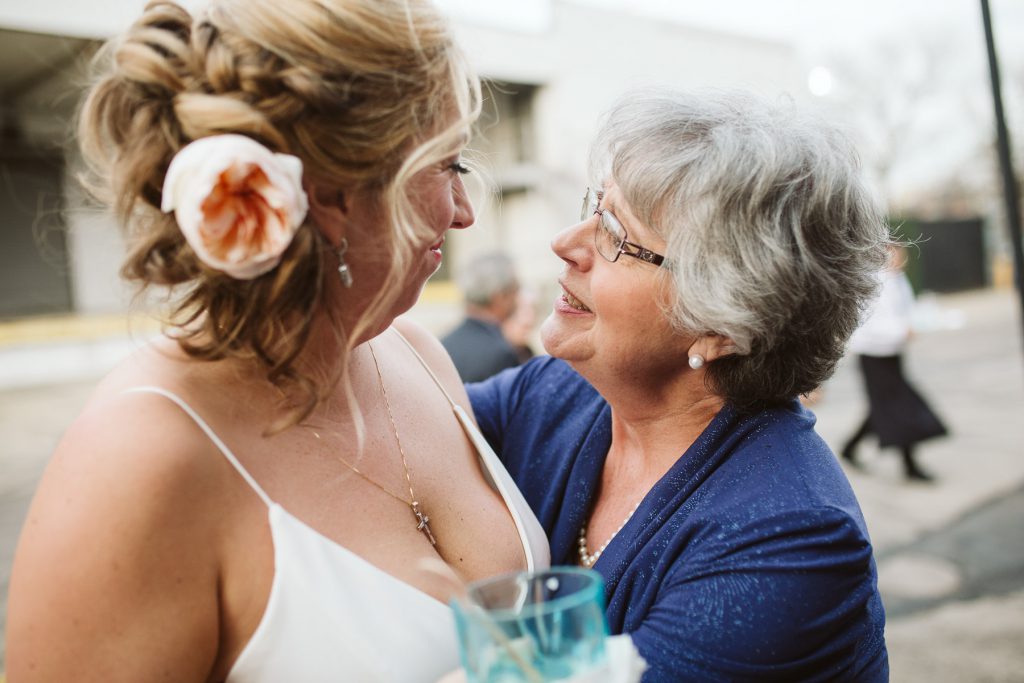 Where is the most interesting or unique place you've photographed a wedding? Was there anything especially challenging about it?
One of my favorite venues I've ever photographed is the Palm House at the Brooklyn Botanic Garden. Featuring a glass ceiling reminiscent of a greenhouse and acres of beautiful gardens, the airy setting is the perfect place for a formal affair. There's no other place like it.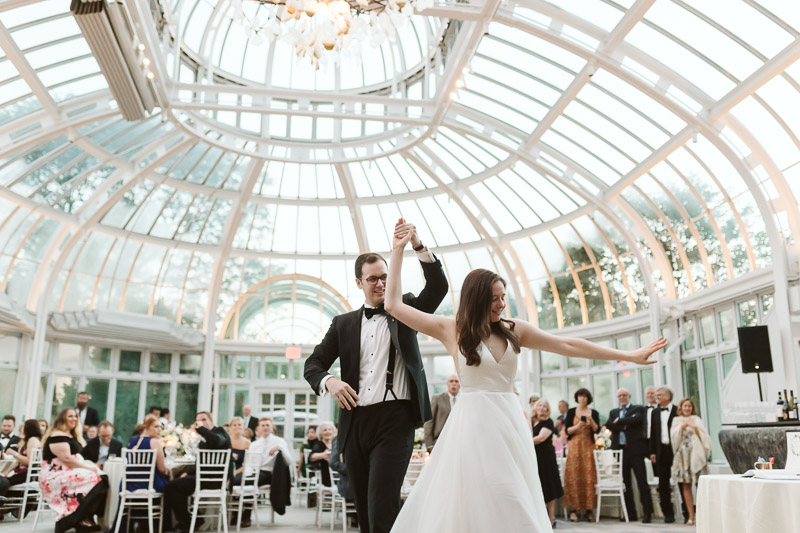 Do you have a favorite, must-capture moment for every wedding?
The first look between the couple is irreplaceable. My favorite photos are always the portraits we do of the couple together. Their relationship is why we're there in the first place, and it's central to the day. They're always such beautiful photos and the ones you're going to hang on the wall! (Also, I lose it every time a bride dances with her father during the reception! I guess I'm a daddy's girl.)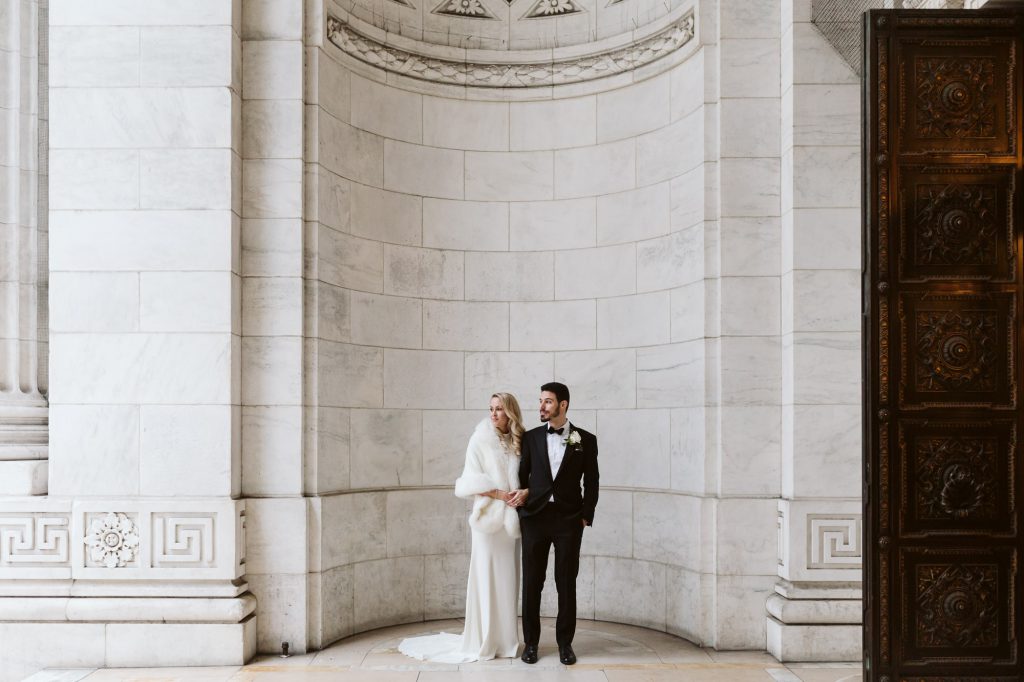 As a photographer, what has been your biggest wedding day challenge?
Sometimes couples don't consider lighting when selecting locations, which creates technical challenges for photos! Some tricky lighting situations that will result in less-than-ideal photos include: getting ready in the morning in a dark, cluttered room, or having an indoor ceremony in a dark room facing a big bright window (the couple will be silhouetted!) Choose a bright, clean space for the best photos!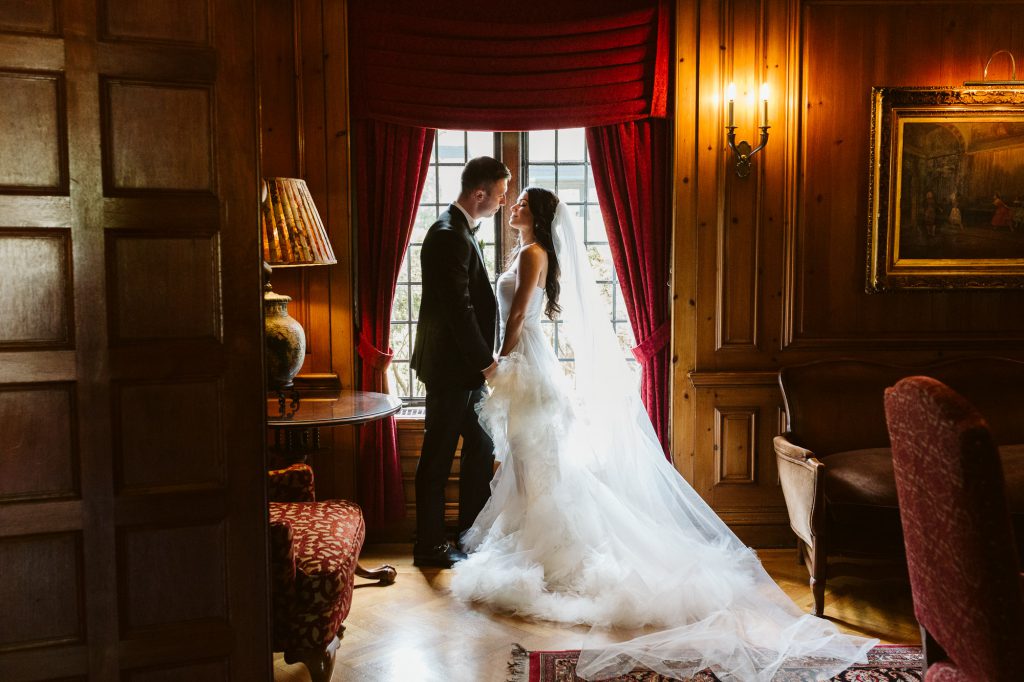 What piece of advice would you give brides and grooms to ensure that they get wedding photos they love forever? (This can include tips about preparation, choosing a photographer, or anything else.)
Selecting a wedding photographer is one of the most important decisions you'll make when planning your wedding. Of course, it's important to love the photos in their portfolio, but you also need to consider a couple of questions. Do you click with their personality? How do they make you feel? They'll be with you all day, after all! Do they conduct their business professionally? How quickly do they respond to emails, do they do what they say they'll do? This is crucial! You need someone who's on top of things and prepared for when things go wrong.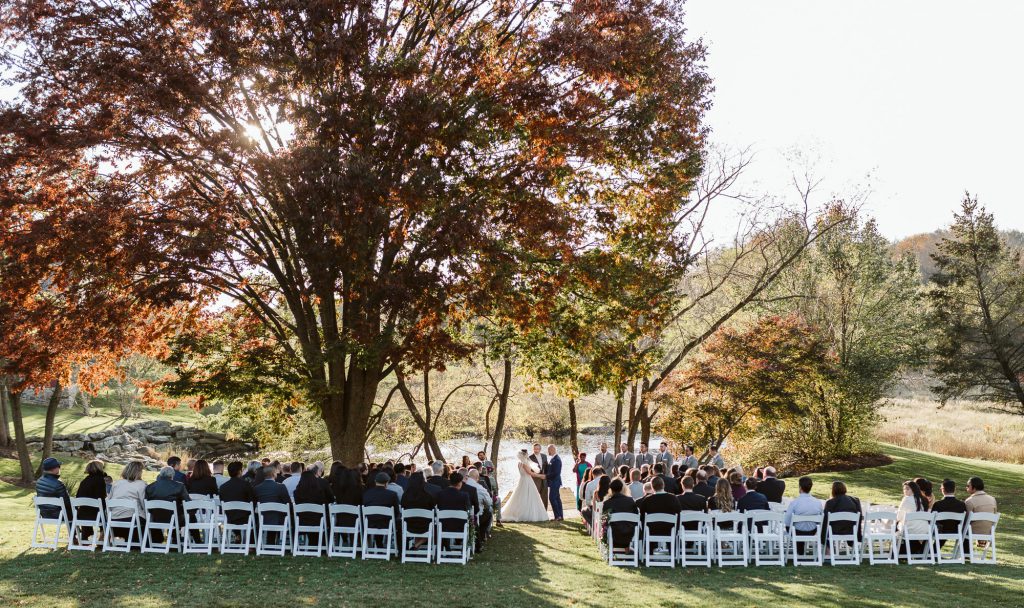 What are your favorite wedding trends to photograph right now?
I love that couples are ditching tradition and getting married on their terms. More and more are eloping or having smaller weddings, and only invite those people they really want there. I see more couples focusing less on the centerpieces and more on their commitment to each other and the ones they love. Those special interactions between loved ones are my favorite moments to capture!
How do you think an app like Joy can help make weddings better?
Most couples have never planned a wedding before, and have no idea where to start! Joy has so much valuable content to help couples make informed decisions and put together a beautiful and meaningful wedding day.
If you weren't a wedding photographer, what would you be doing?
Being a business-owner and coming up with new ways to serve my clients lights my soul on fire, and I could see myself feeling excited and fulfilled in so many different creative fields. My top picks would be an interior designer, graphic designer, or florist!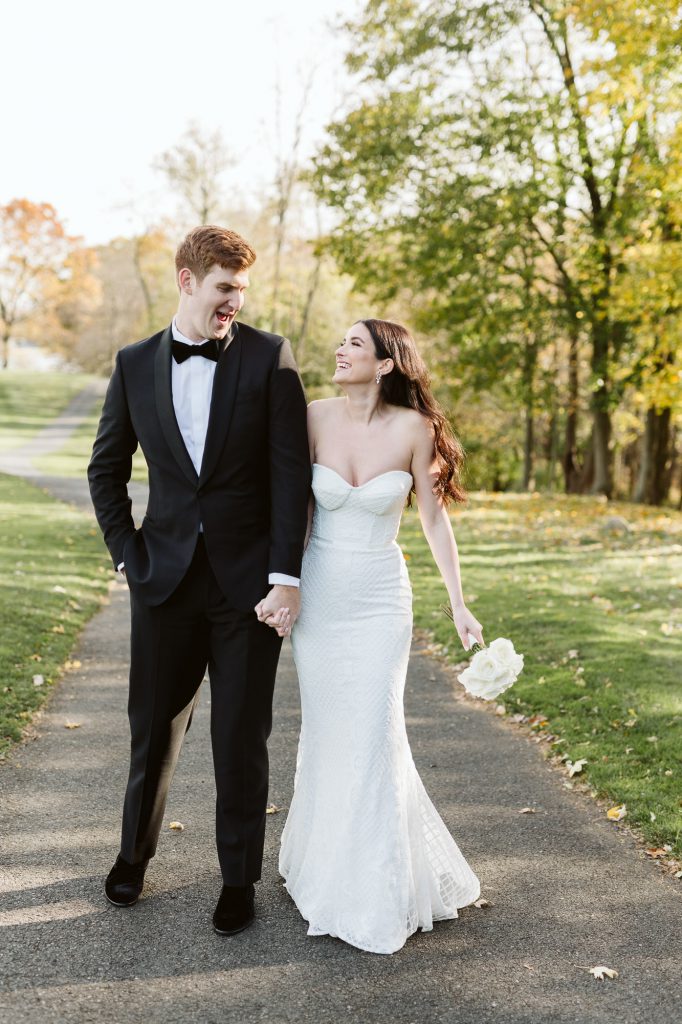 At Joy we believe that even though a wedding lasts a day, joy lasts forever. What does that mean to you?
It's so important to remember that you're not planning a wedding just for the sake of having a wedding. A wedding day is a celebration of all the meaningful relationships that have long been in your life, not just your new spouse! Your relationship with your loved ones, your memories, and photographs are the things that will continue to bring you joy long after your wedding day is over!
Contact Darrington Photography here, or follow them on Instagram.