Sunrise, Florida florist Marcia Villiers shares her favorite on-trend flowers for any season.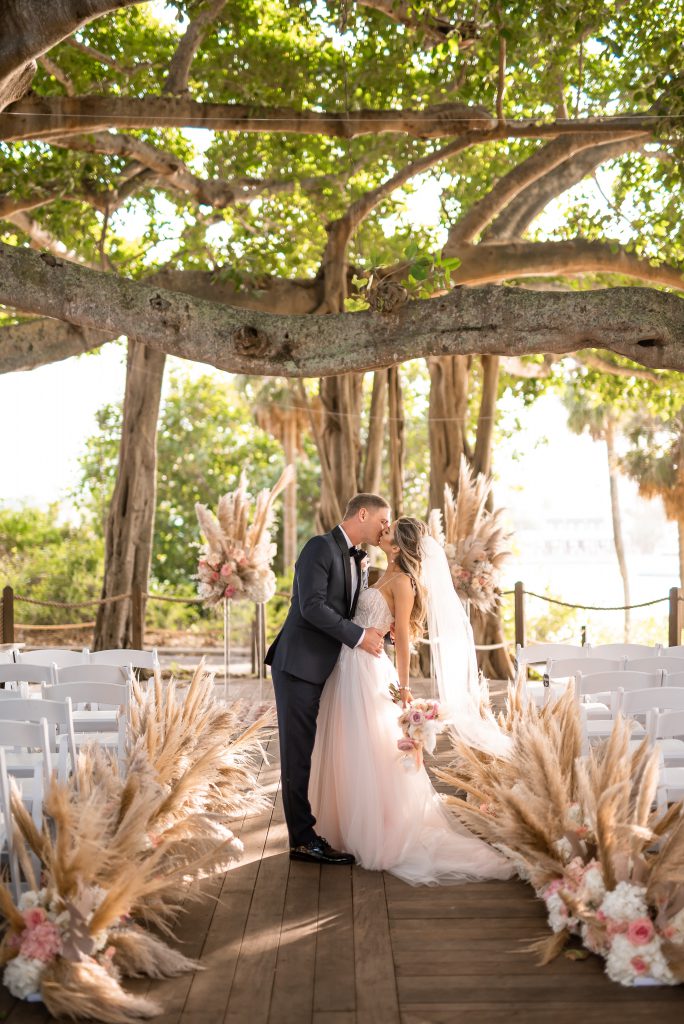 Describe your style in one sentence.
We love a glammed English-Garden styled wedding with modern and eclectic touches.
How did you get into the business?
It was a passion hobby of mine born out of being a stay at home mom!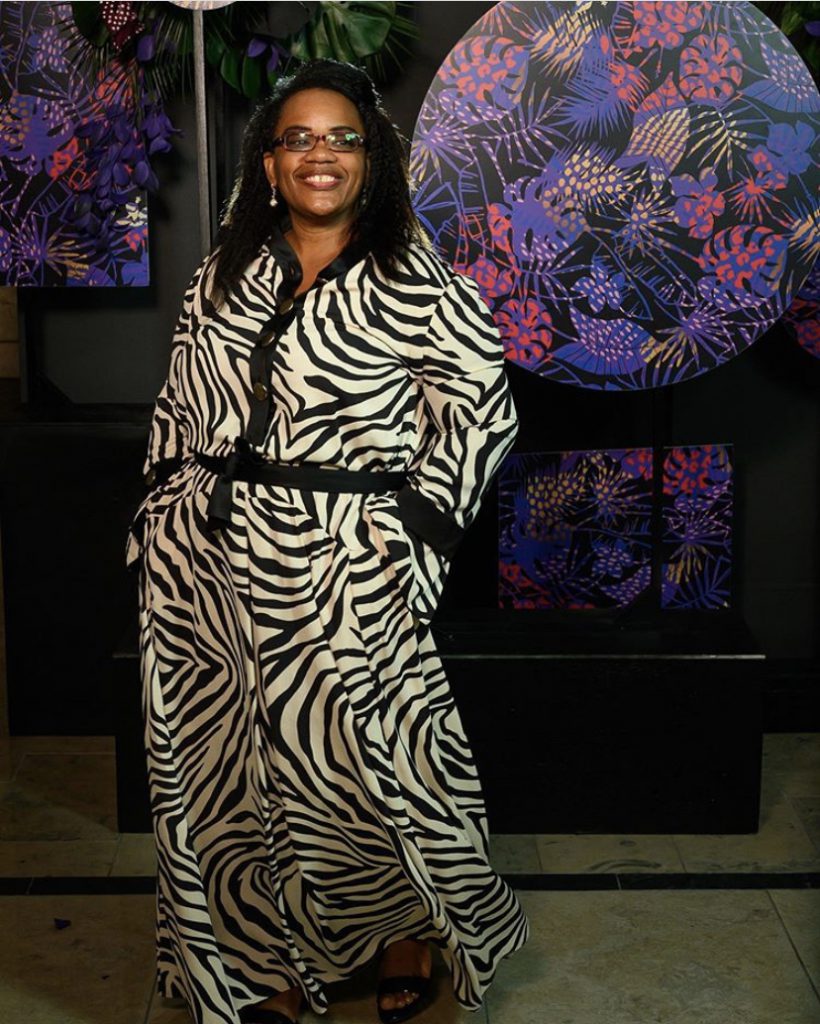 What do you love most about working with weddings? Why did you decide to focus on weddings in particular?
Engaging with a mixture of clients and learning about their cultures. I'm a sucker for passion and weddings deliver that on a very high level. Infusing passion into our designs for a spectacular outcome and feeling the couple's energy on event day, is breathtaking!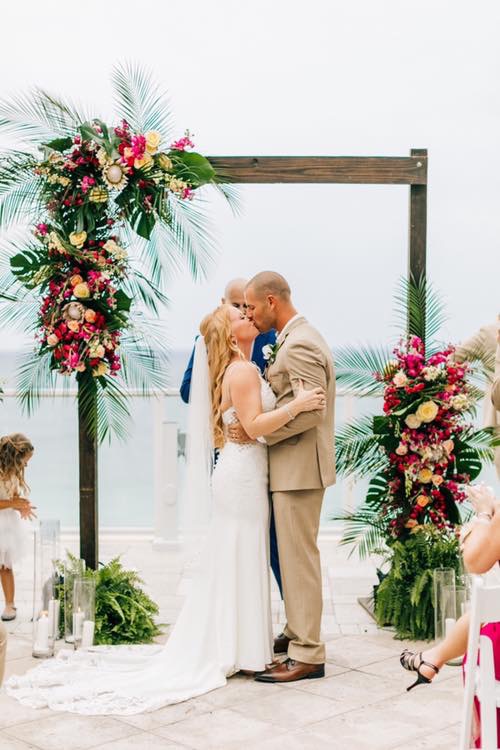 Where is the most interesting or unique place you've worked for a wedding?
Coral Sands, Harbour Island, in the Bahamas.
As a floral designer, what has been your biggest wedding day challenge?
Oh yes! That time when we were cut off on the road to an event in Boca, and of our 12 large pieces … 7 were recognizable. Fortunately, we always travel with extra blooms. Upon arriving at the venue we set up a banquet table and it was seriously like a triage of assembling these pieces back together. It was tense and wild, but we got every table set with 30 minutes to spare before the doors were opened! Looking back now we can chuckle, but there was no chuckling that Saturday.
What piece of advice would you give brides and grooms to ensure that they get the best flowers for their wedding?
The best flowers would be whatever our couples would want to use on their special day. Since we are a floral design studio, all blooms are ordered specifically for each event. So in that case, they are getting the freshest and the absolute best! In terms of cost, the best blooms would be a basic white hydrangea for less. It's a great space filler and a stand-alone as well. In comparison, their antique cousins are a few more expensive. Both are great to work with!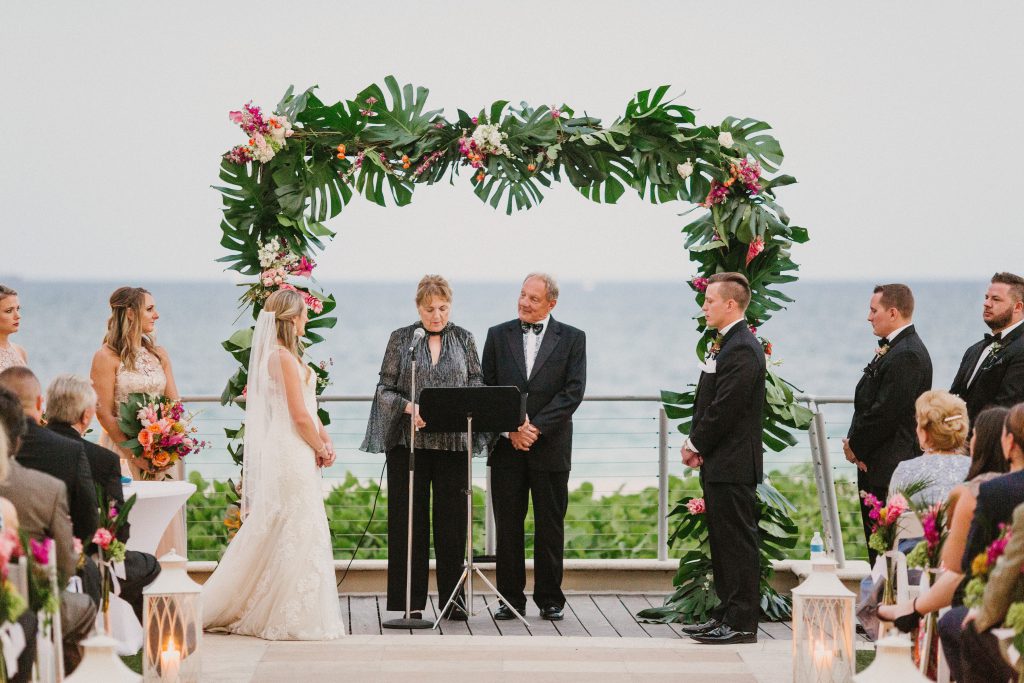 What are your favorite flower trends right now?
Always on-trend for me is the white anemones "Marianne Panda". I just love them! They can be modern/rustic/ garden-etc… they are truly versatile.
What are some of the most interesting or unique floral arrangements you've seen?
I love mixing textures! Throw in a little succulent, pampas grass, painted monstera leaves. It definitely gives a different vibe and energy to the piece evoking light and depth.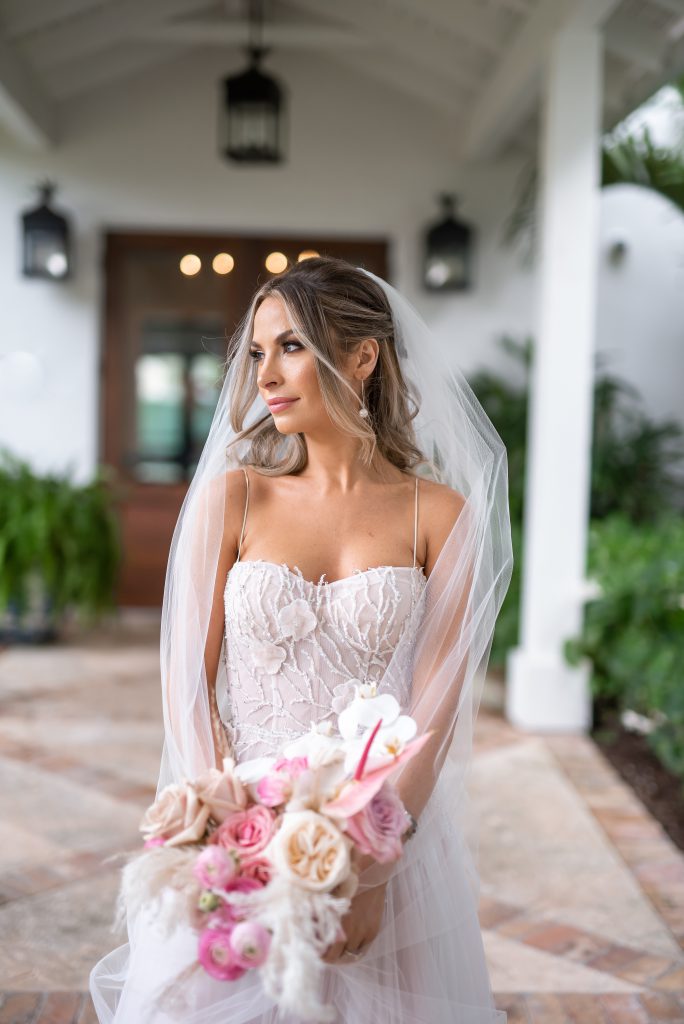 If you weren't a floral designer, what would you be doing?
I would be in accounting.
How do you think an app like Joy can help make weddings better?
The app looks great! It would be wonderful to allow couples to share their wedding vendors and to give an instant review!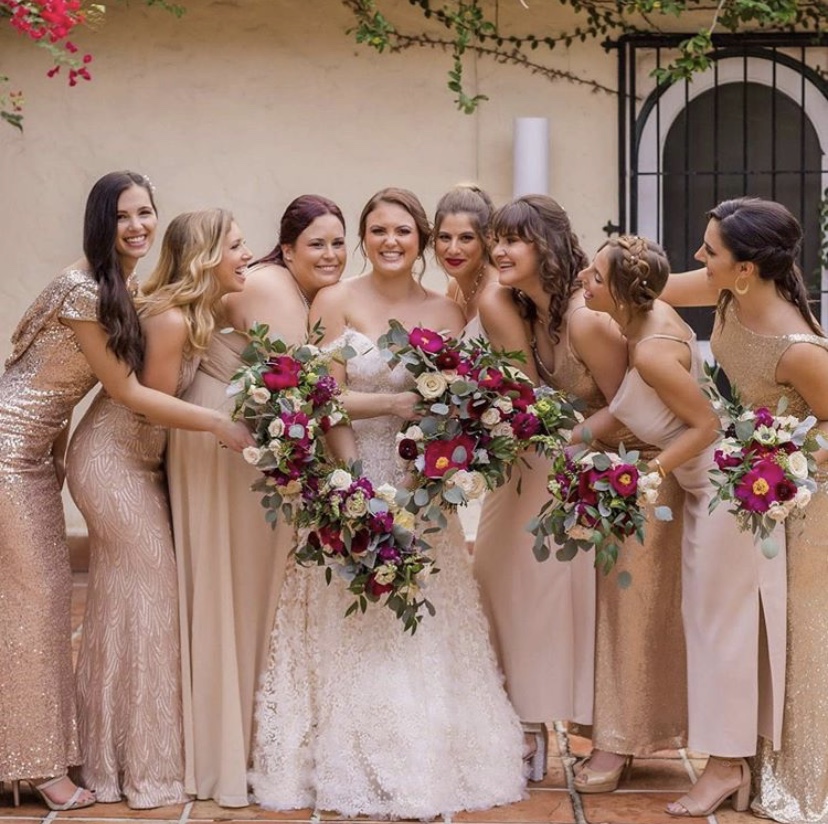 At Joy we believe that even though a wedding lasts a day, joy should last forever. What does that mean to you?
Absolutely! Enjoy your day and your new lives together. Celebrate unique moments and create joy forever.
Contact Beautiful Kreations here, or follow them on Facebook and Instagram.