Remember when a wedding menu consisted of one-size-fits-all courses, wedding cakes festooned with too much frosting, and limited drink tickets per guest for the bar? Yeah, we're trying to block those memories out of our minds, too.
Over the last decade, social media has played a major role in evolving the wedding catering landscape. Now, more than ever before, couples are treating wedding receptions as an informal experience. Out with generic salmon dishes, and in with clever takes on tradition.
Which wedding catering trends will we see more and more newlyweds indulge in throughout the next decade? Casey O'Brien, Director of Events at premier caterer 23 City Blocks, shares a glimpse at six catering trends that will be everywhere in 2020 — and a 2010s favorite that is getting phased out.
1. Stations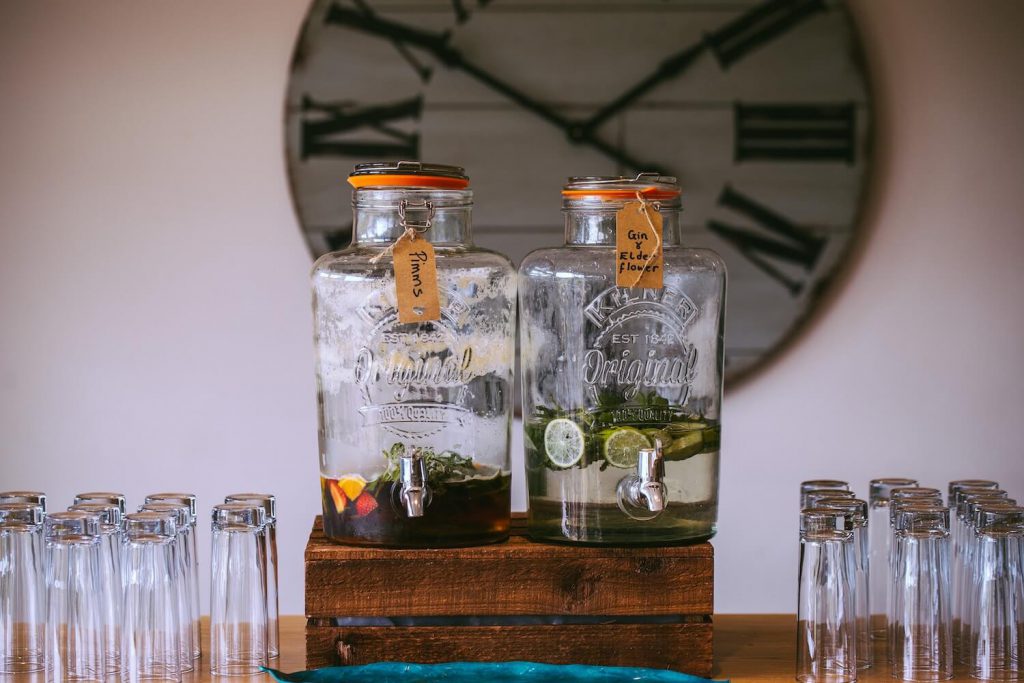 This was one of the biggest trends in wedding catering in 2019 — and it will keep moving well into 2020. Everything you could nibble or sip on receives its own station during a wedding reception, from desserts to cocktails.
"Stations get the most action at night," O'Brien says. "Our culinary team is on the floor making food in the evening. We recently built a woodfire pizza grill on a farm. We tossed the dough and cooked the pizza right there and pulled it out, showcasing that clever, experimental element at play."
One of the biggest reasons why stations are popular is because of their interactiveness. In addition to watching chefs make the meal in real-time, this is the couples' chance to serve customized drinks and bites that pay homage to their relationship. Stations are incredibly Instagram-friendly, too.
"The more interactive the station, the more guests will remember how the wedding event made them feel," O'Brien adds.
2. Stackable Cakes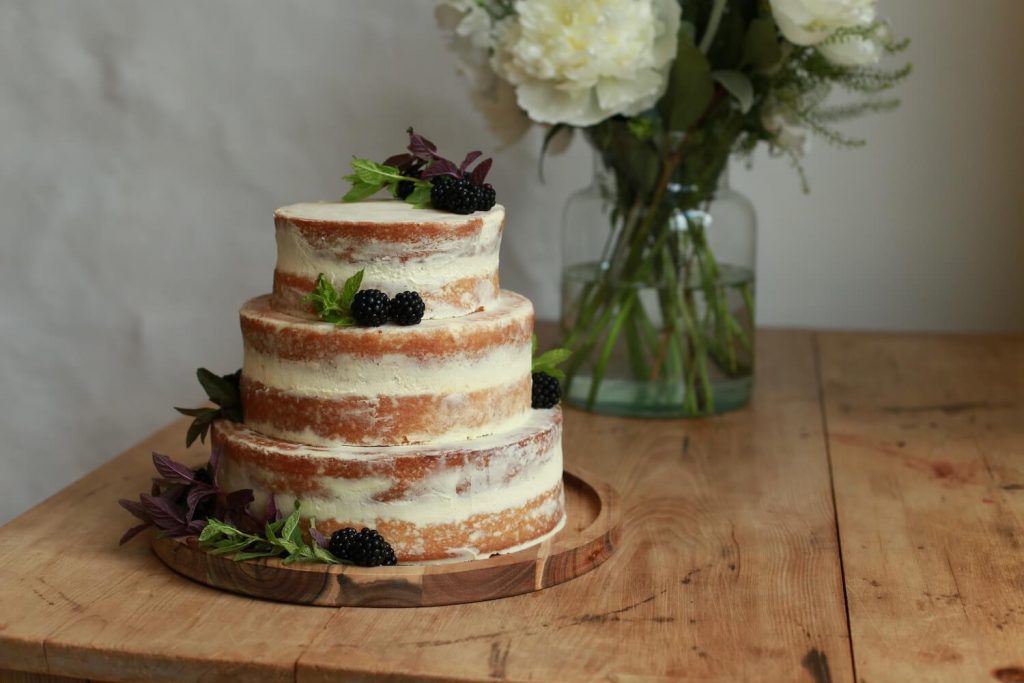 Cakes actually phased out for a little while during the 2010s. O'Brien says this was because many couples, and wedding guests, admitted that they didn't really like a traditional cake.
In lieu of a traditional wedding cake where everyone gets a slice, wedding caterers made room for dessert stations instead. A smaller cake was designated for the couple to cut together.
While dessert stations are still quite popular, cakes are slowly making a comeback. In particular, stackable cakes are all the rage since there are a lot of ways you can make these cakes clever. When in doubt, take a cue from these delicious dessert examples:
Stacks of pancakes and/or waffles. Add butter between the layers. Pour on the syrup before cutting the cake.
Cookie cakes using chocolate chip cookies.
Stackable cheesecake. This is a treat 23 City Blocks recently completed for a client. "There were four to five different types of cheese 'stacked' in," O'Brien says. "We cut it and made a grazing station with jams and fruits."
3. Grazing Boards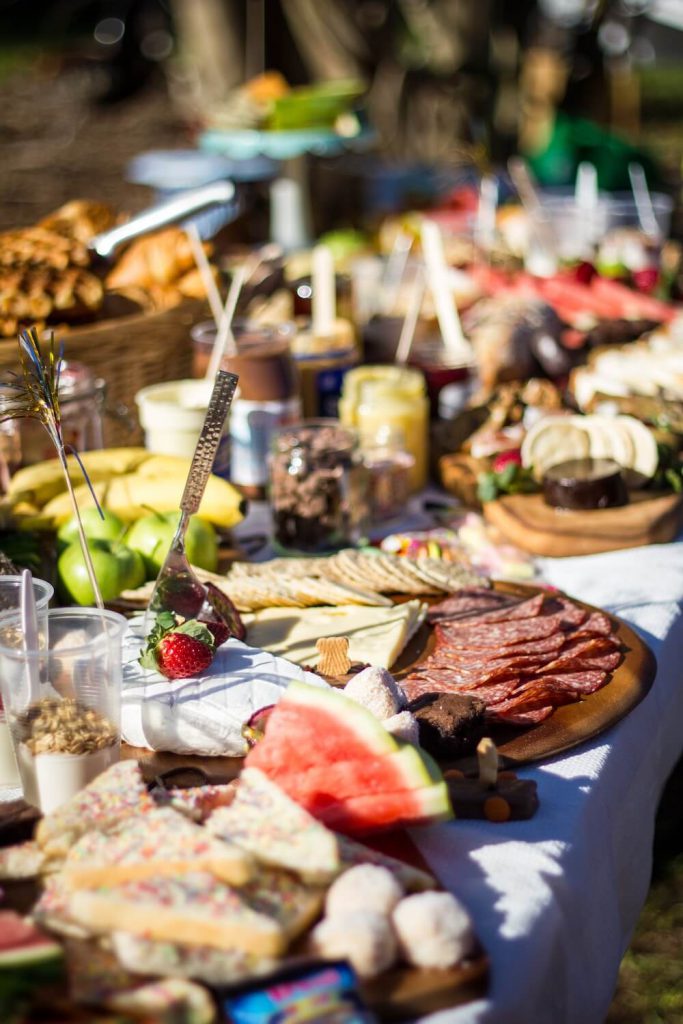 Traditional hors d'oeuvres, those little bite-sized nibbles passed around trays, are fading fast. However, nobody has grown bored with the grazing board. Grazing boards are now a decor focal point, and many feature informal, yet stylish, foods like charcuterie spreads.
"People love grazing boards because they are so casual," O'Brien says. "You get to pick and choose what you want to eat."
4. Craft Cocktails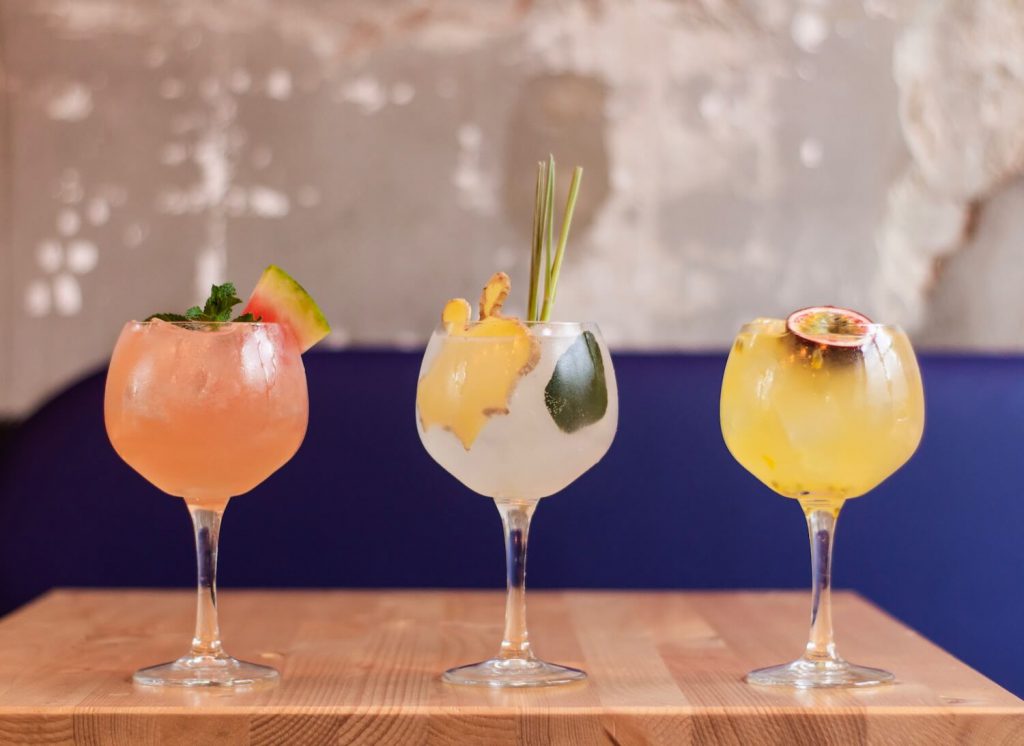 Out with the craft beer, and in with craft cocktails. One of the biggest reasons why catering trends are shifting from beer to cocktails is because couples want to weave their story throughout the entire evening.
This story can be woven in the meals served and the cocktails mixed. It pays homage to their hometown roots and connection together. Plus, couples get the chance to give the cocktails special names that serve as a further tribute to their relationship.
5. Decor Cakes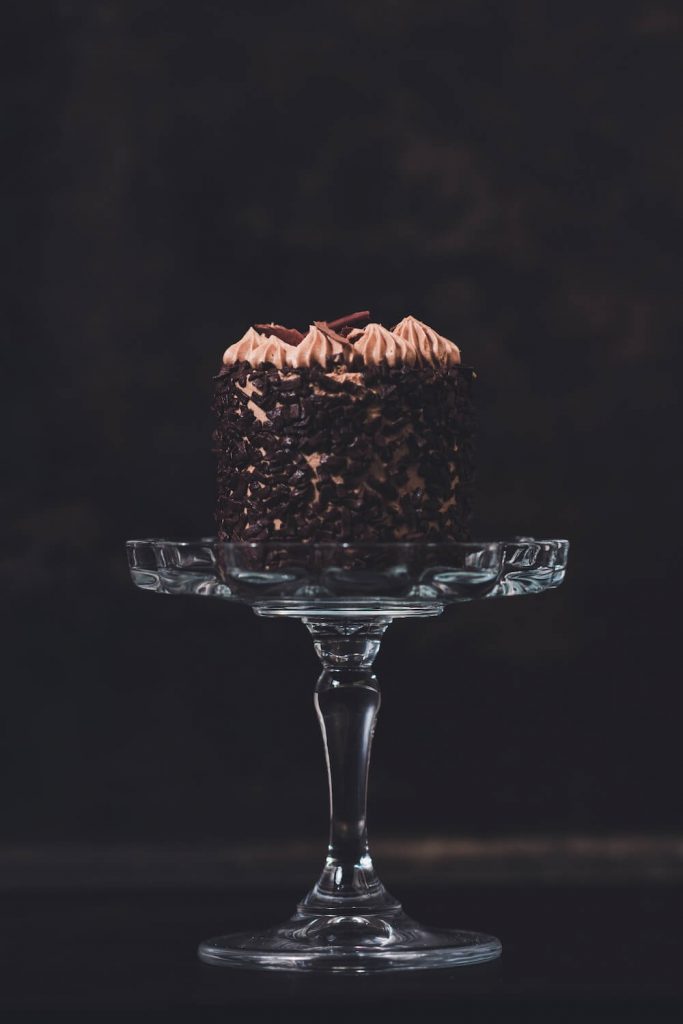 Stackable cakes aren't the only wedding catering staple on the rise. According to O'Brien, smaller cakes are now being used as decor.
Small cakes are placed on guest tables during receptions. It's a growing decision couples are making during their weddings and one that serves as a conversation piece to get guests talking.
6. Late-Night Snacks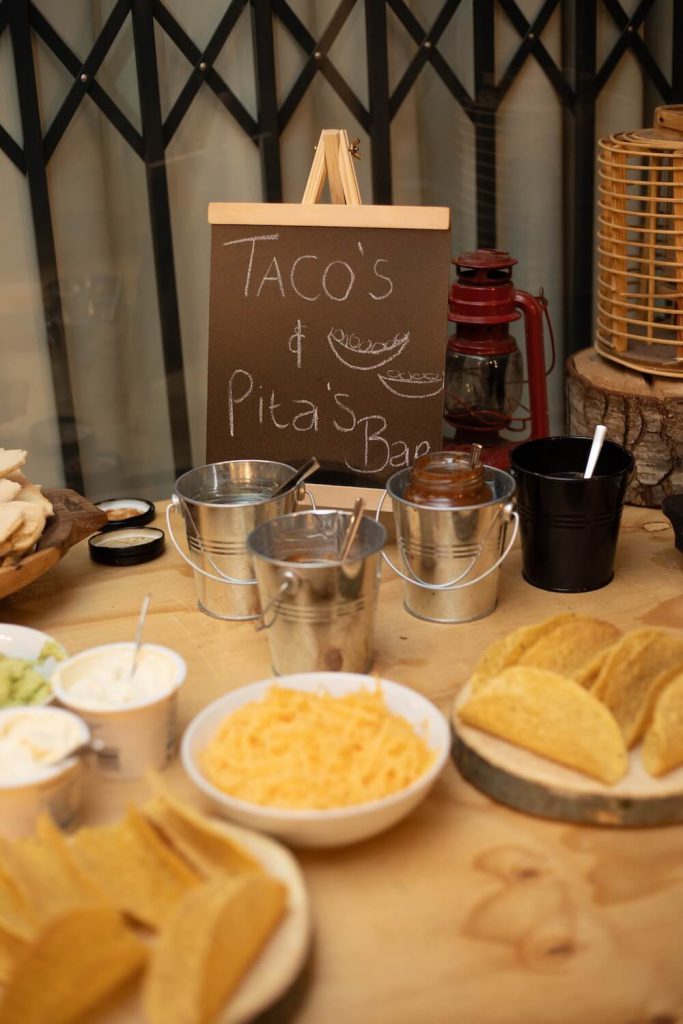 Love Jack in the Box and White Castle? Your favorite late night eats are now making appearances at wedding receptions! O'Brien says fast food at night is the biggest rising trend in snack requests at weddings.
And in case you were wondering: The most popular fast food for caterers to recreate at wedding receptions are Taco Bell menu items.
What's Getting Phased Out?
With grazing boards and stations all the rage, we're saying so long, farewell to the once-popular bar. You know the kind. Mashed potato bars and mac n' cheese bars where you could scoop up your eats, potluck style, on a plate.
As for those Instagrammable doughnut walls? Get ready to say goodbye in 2020. "I really hope doughnut walls go away," O'Brien says. "People consistently see it on social media. The trend is to be more customized. As such, I hope people won't want to do doughnuts as much since it's so overplayed."