Wedding venue booked? Check. Ordered your invitations? Check. Updated your wedding website? Check. Now you've arrived at a crucial step in your wedding planning: What drinks are you serving at your reception?
The wedding bar is a popular place, especially at the beginning of cocktail hour. Everyone's excited to see bartenders with shakers at the ready — and who doesn't love the "pop!" of a cork followed by the fizz of Champagne filling a glass?
Take this opportunity to wow your guests with a signature cocktail. Whether it's a drink that takes cues from your wedding season or an animal-themed concoction inspired by your pet, this is a chance to have fun while keeping guests hydrated and happy. From interactive stations to fresh fruit mocktails, find your perfect signature drink by diving into our list of 35 wedding cocktail ideas for your big day.
Frozen Cocktails
Daiquiri
If you're offering frozen drinks, a blended daiquiri is a must-have. On its own, a daiquiri is flavored with rum, lime juice and sweetener like simple syrup, but you can also add fruits like strawberry, mango and watermelon.
Popsicle Cocktail
Pair a popsicle with your favorite wine, add fresh herbs for more color, and you'll have the perfect summer cocktail that will wow guests with its creative presentation.
Pina Colada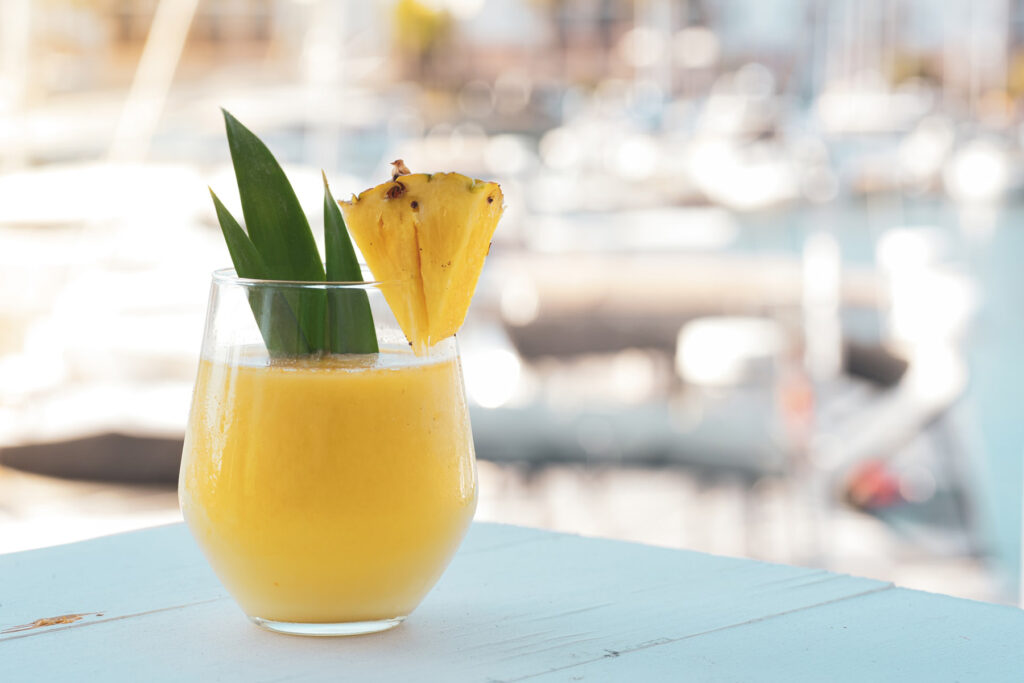 This refreshing drink has light rum, pineapple juice and cream of coconut. Typically garnished with a pineapple wedge, a pina colada will help transport your guests straight to the beach.
Frozen Margarita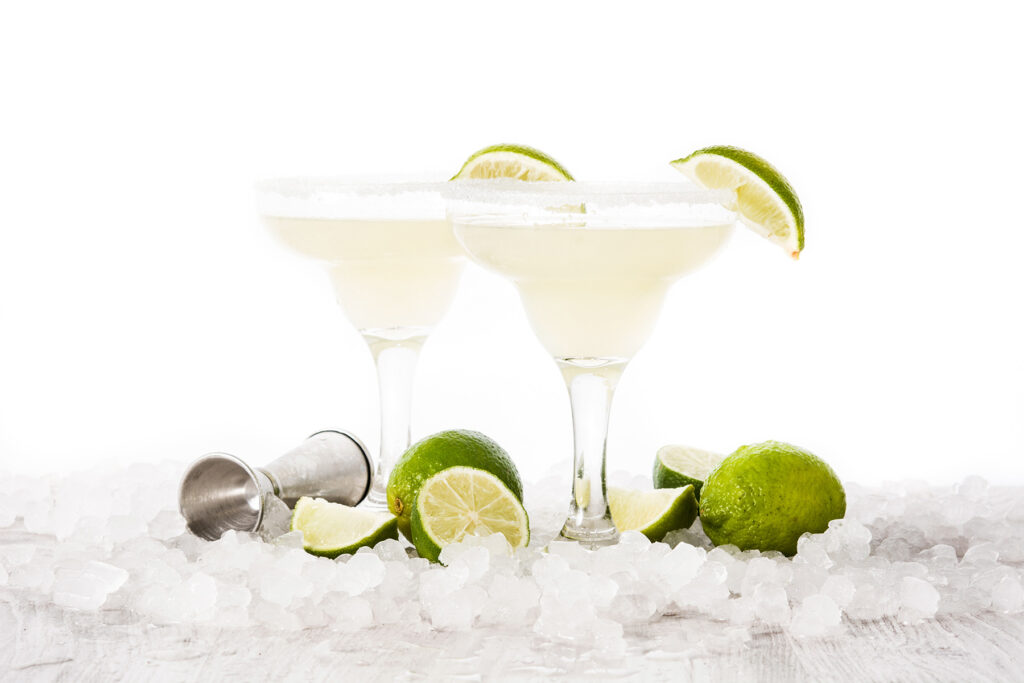 A traditional margarita calls for tequila, triple sec, lime juice and simple syrup. Blend with ice to have a delicious frozen treat that will keep guests cool on a warm summer night.
Wine Slushie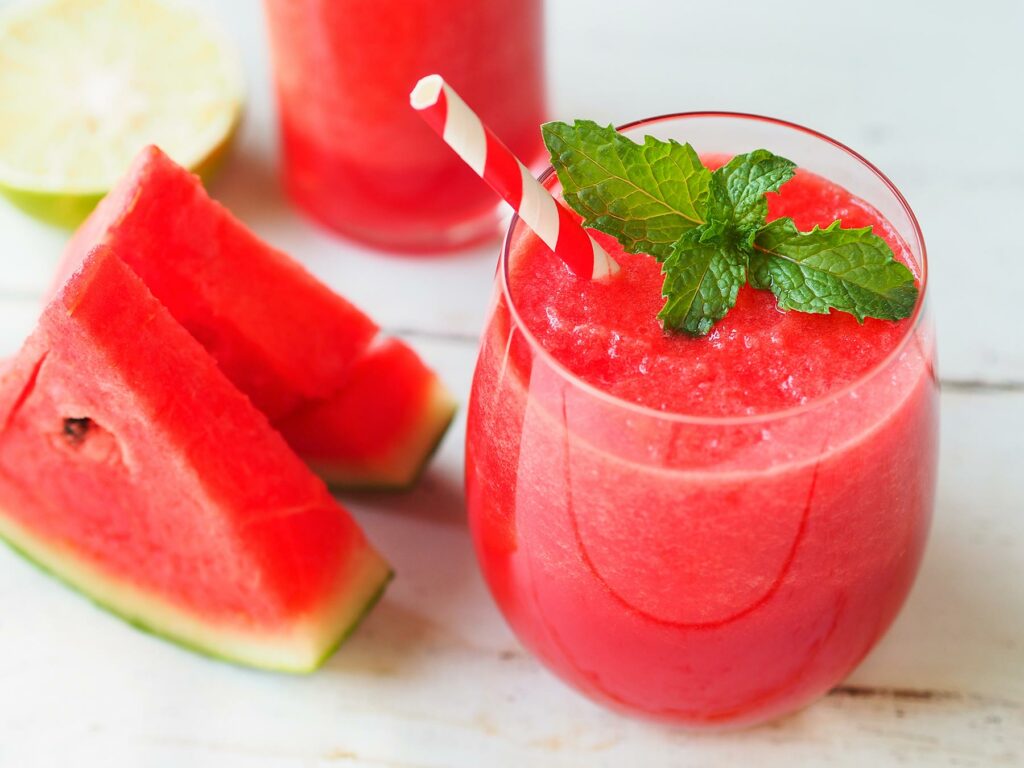 Sweeter sips like moscato, riesling or blush wines are the best picks for slushies, which can be created with frozen fruit that matches your wedding colors.
Orange Creamsicle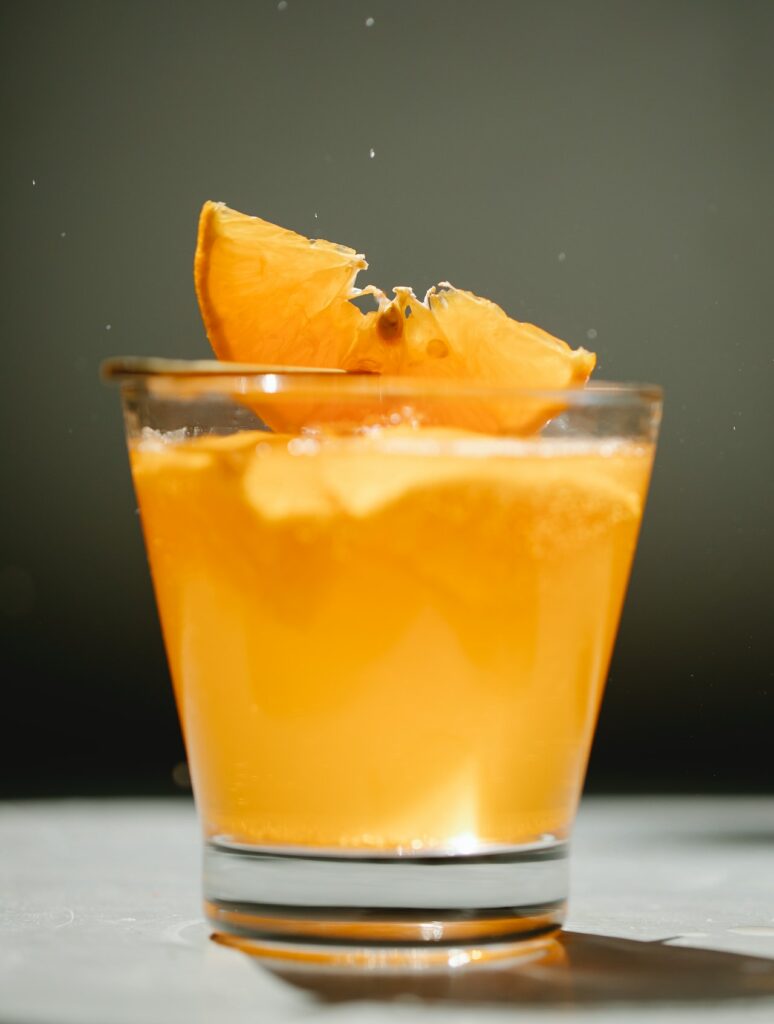 If you want a drink to satisfy everyone's sweet tooth and make a colorful impression at cocktail hour, an orange creamsicle is the perfect treat. This whimsical beverage is made with whipped cream or vanilla-flavored vodka, fresh orange juice and half-and-half, and garnished with an orange slice.
Interactive Stations
Hot Chocolate Station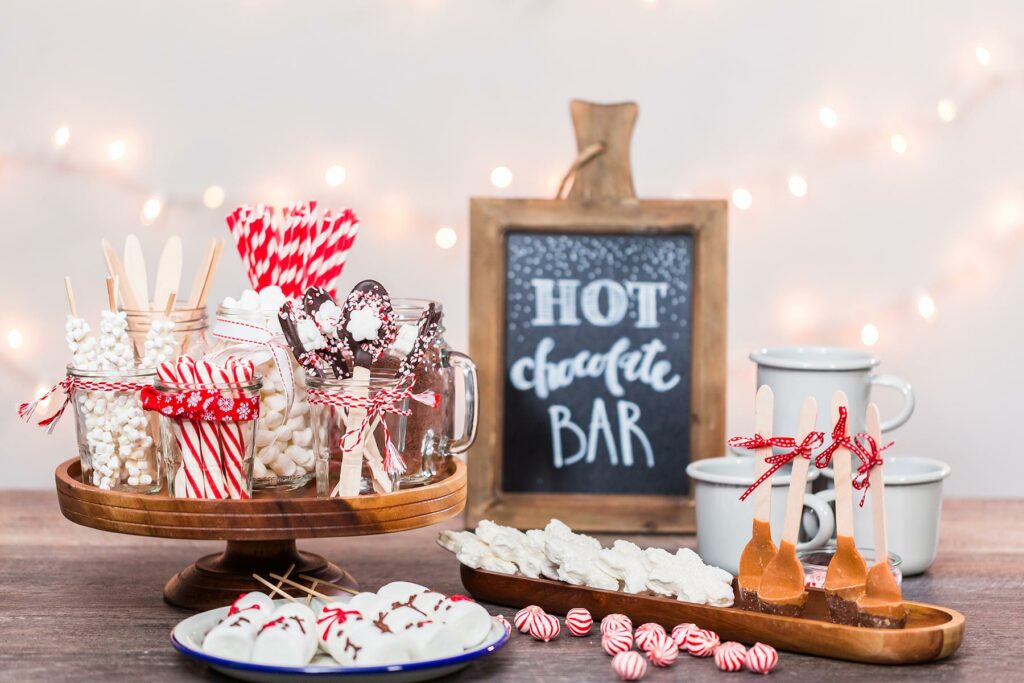 Give your guests a winter warm-up with a build-your-own hot cocoa bar. In addition to sweet mix-ins, your bartender can offer splashes of liqueurs like peppermint schnapps, Baileys Irish Cream and Frangelico.
Whiskey Bar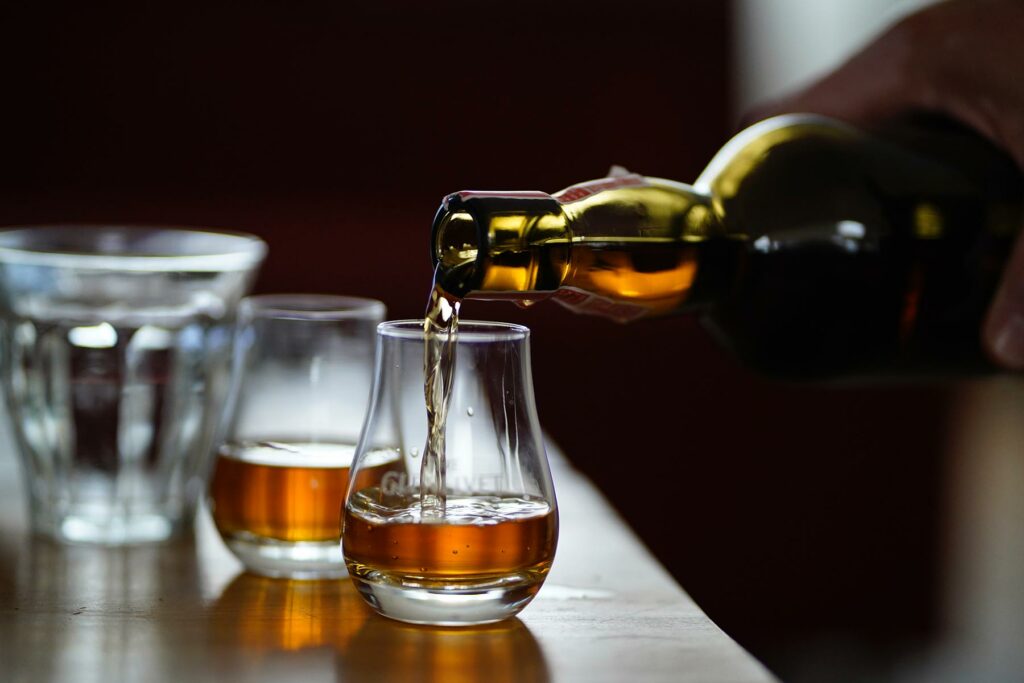 Cocktail hour can be more than guests picking a drink — why not create an experience? Speak with your caterer about hosting a whiskey bar with tastings for guests to sample and learn about different types and flavor profiles.
Wine Tasting
Offer guests a selection of pours from local wineries or your favorite reds and whites for a personal spin on a traditional wine tasting.
Coffee Bar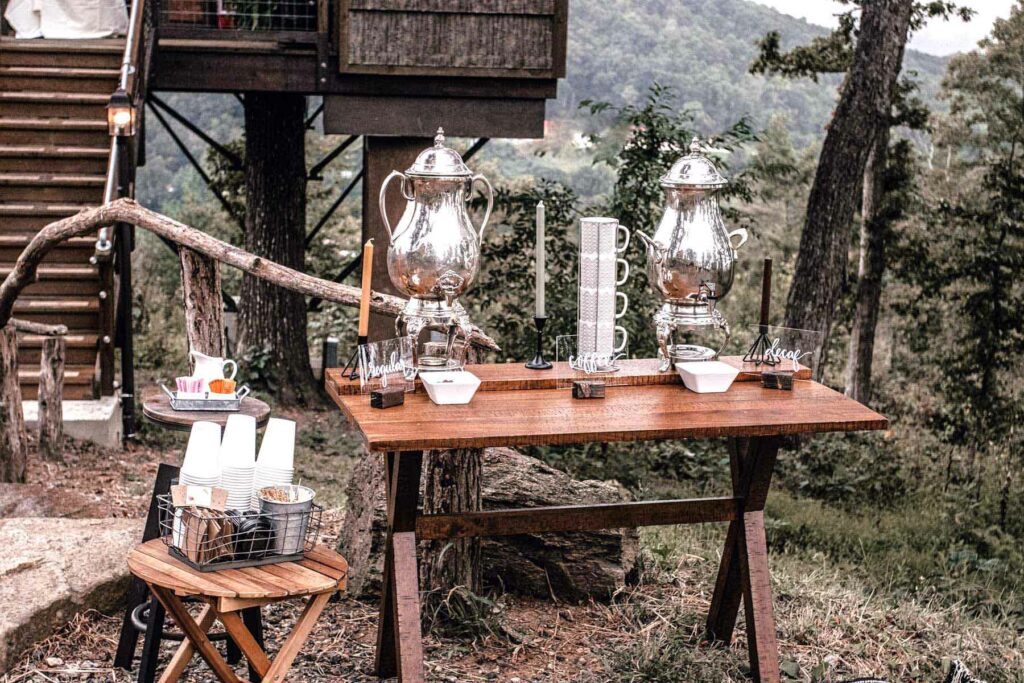 Want to offer your guests a drink option to give them a jolt of energy? Set up a premium coffee bar with flavored syrups, biscotti and creamers. Guests can enjoy an alcohol-free beverage or get an extra buzz with a shot of Amaretto, Kahlúa or chocolate liqueur.
Beer Tasting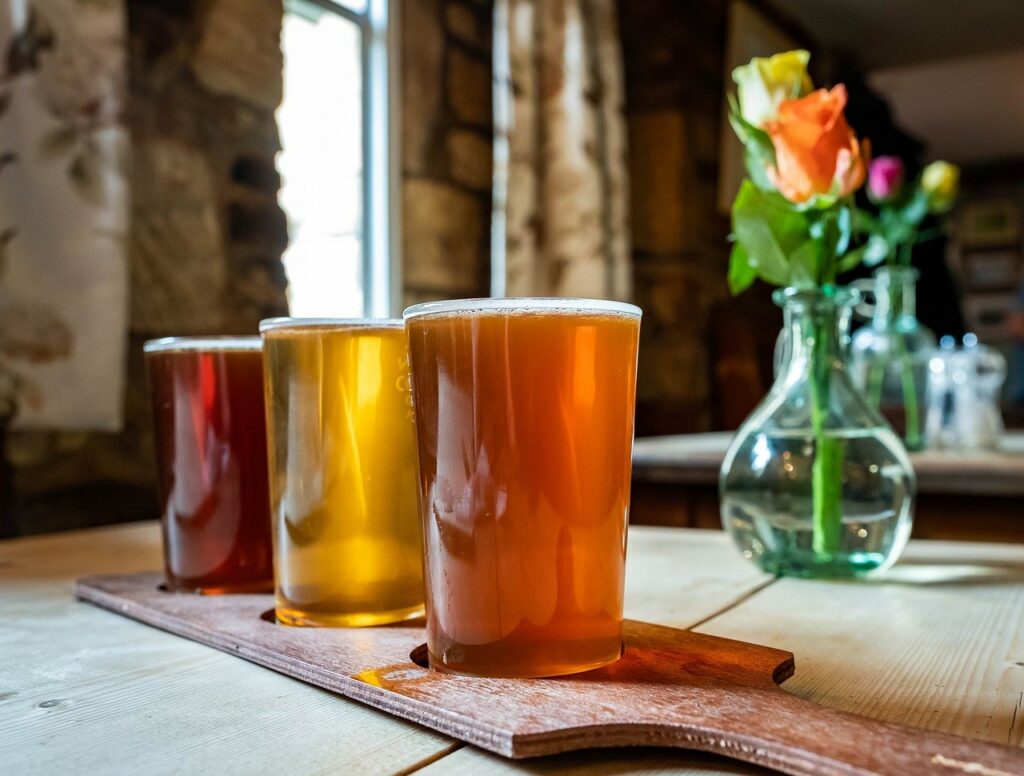 If your guest list is more inclined to order beer over wine, work with your caterer to contact local breweries and create a custom tasting flight inspired by your favorites.
Small Sips and Snack Pairings
What's better than cocktails? Boozy sips paired with a treat. Whether it's a mini margarita and taco or a shot of Irish cream liqueur with a doughnut, these downsized delights are great conversation-starters among guests. Looking for a different vibe? Try bourbon and bacon for a satisfying combination of smoky and savory flavors.
Mocktails

Nojito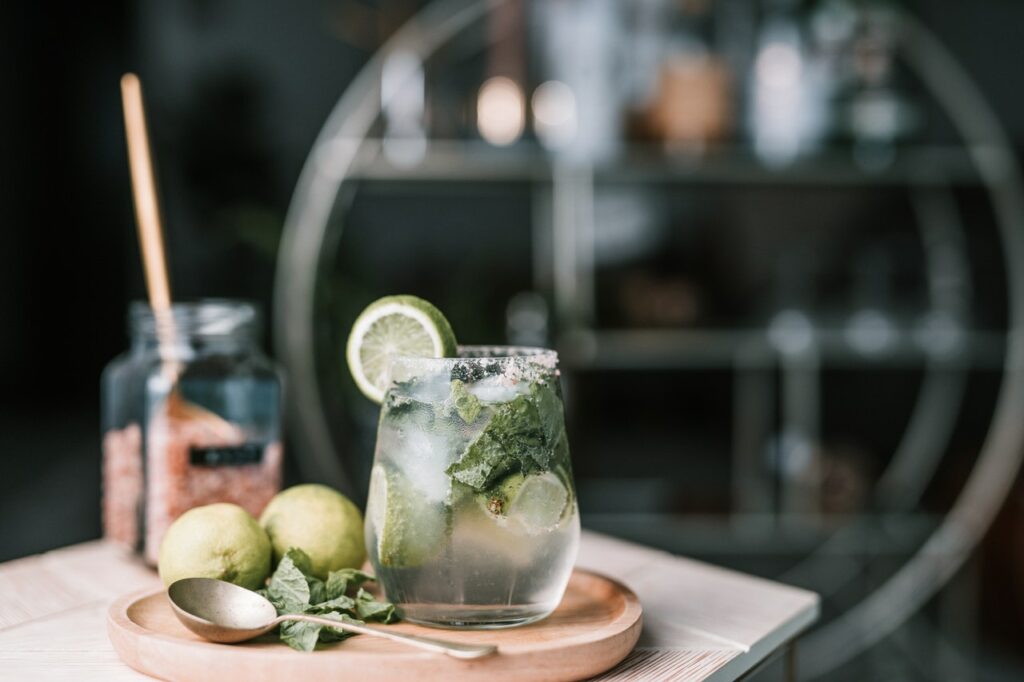 The mocktail version of a mojito, this drink offers all the refreshing flavors of mint and lime mixed with non-alcoholic rum extract, sugar and club soda.
Shirley Temple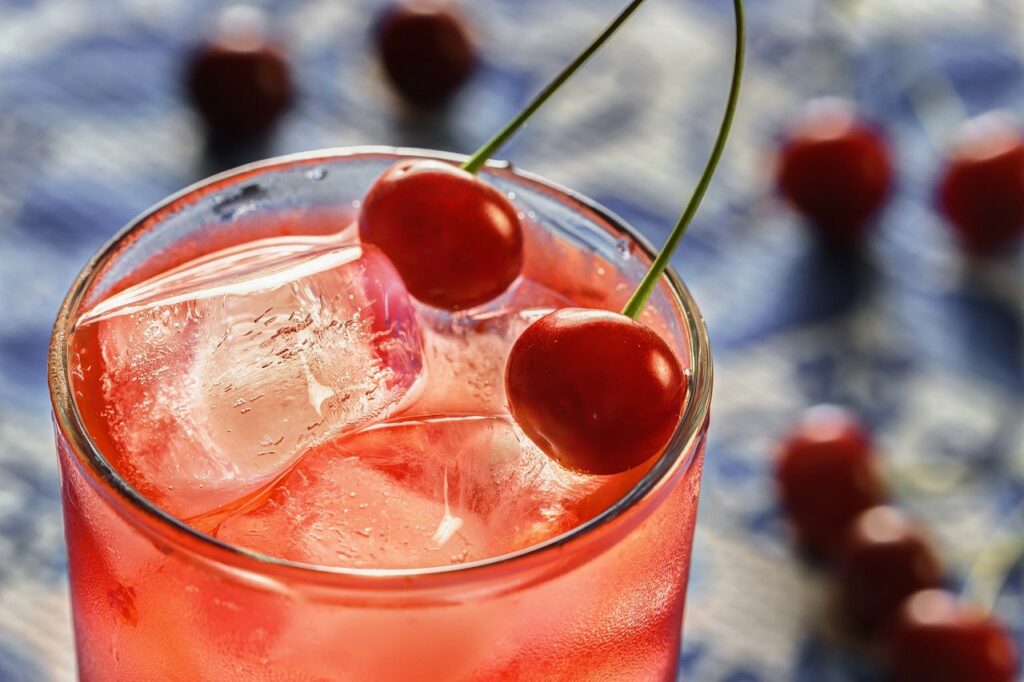 A classic crowd-pleaser, the Shirley Temple combines lemon-lime soda and grenadine, a sweet syrup made from pomegranate juice. This drink isn't complete without its signature garnish, a maraschino cherry.
Sparkling Cardinal Punch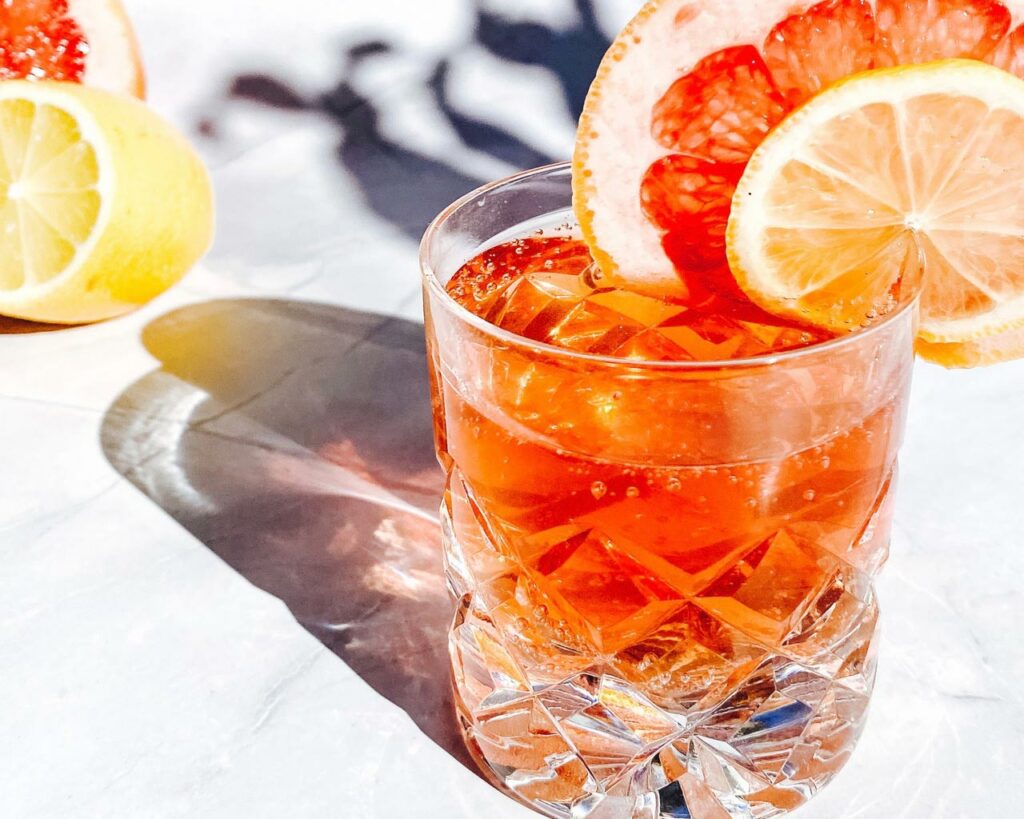 Perfect for summer weddings, a sparkling cardinal punch is a bright and tart beverage that combines lemon, orange and cranberry juice with ginger ale.
Sunrise Mocktail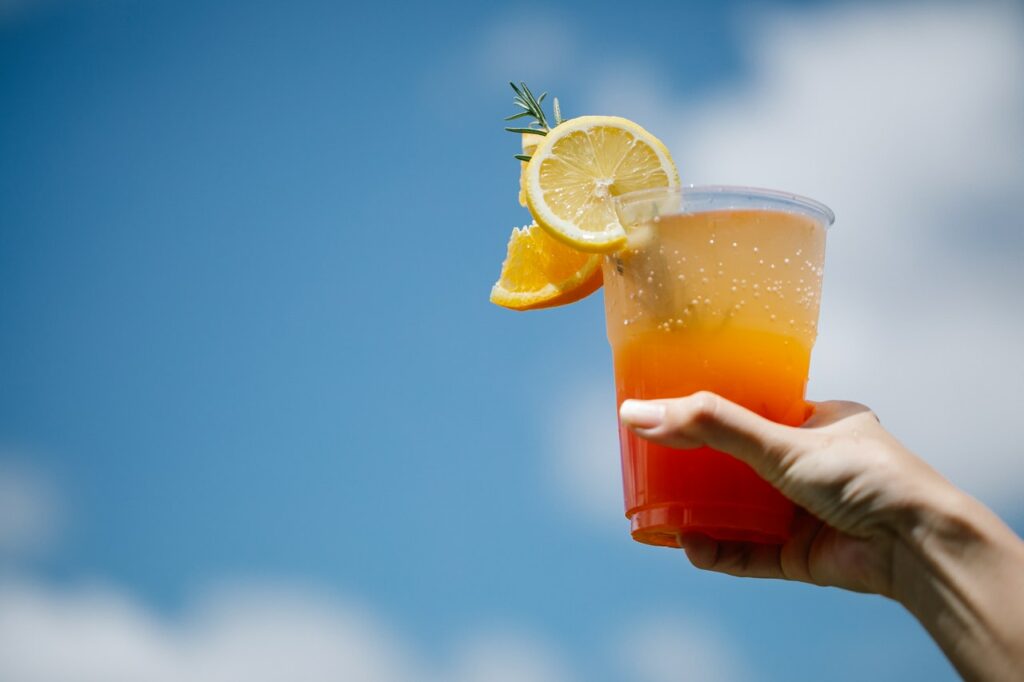 Combine orange juice, non-alcoholic sparkling wine and grenadine for a beautiful drink with a citrus garnish.
Large Batch Cocktails
Red Wine Sangria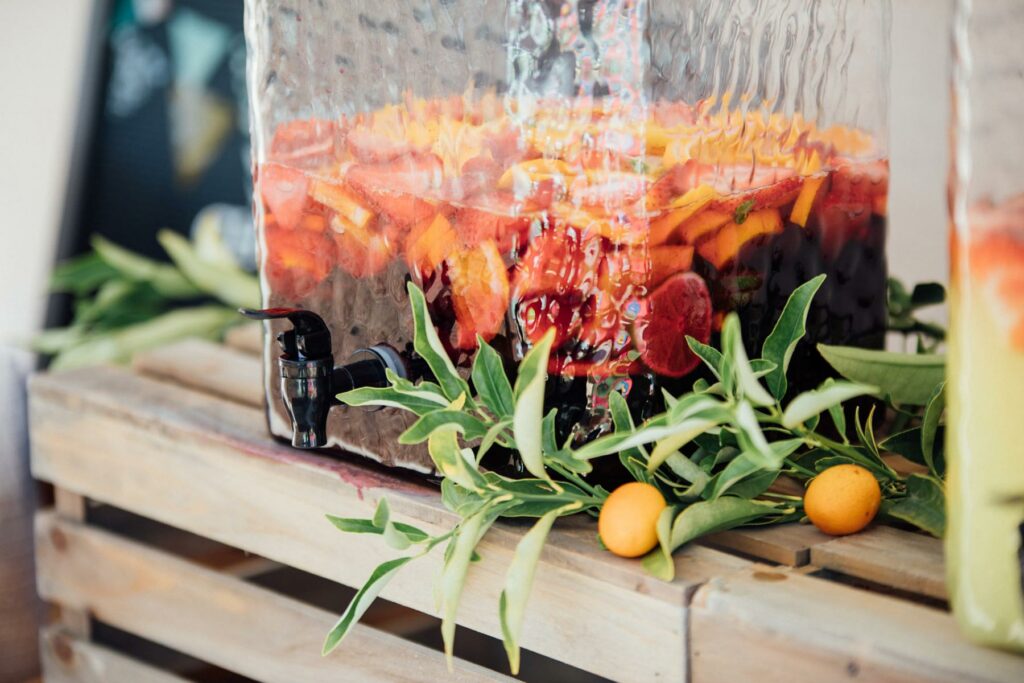 Red wine, brandy, sugar and plenty of fruit like blackberries, oranges and strawberries create a rich, sweet pitcher of sangria. This option is perfect for a reception with different food stations and will certainly have people coming back for more.
White Wine Sangria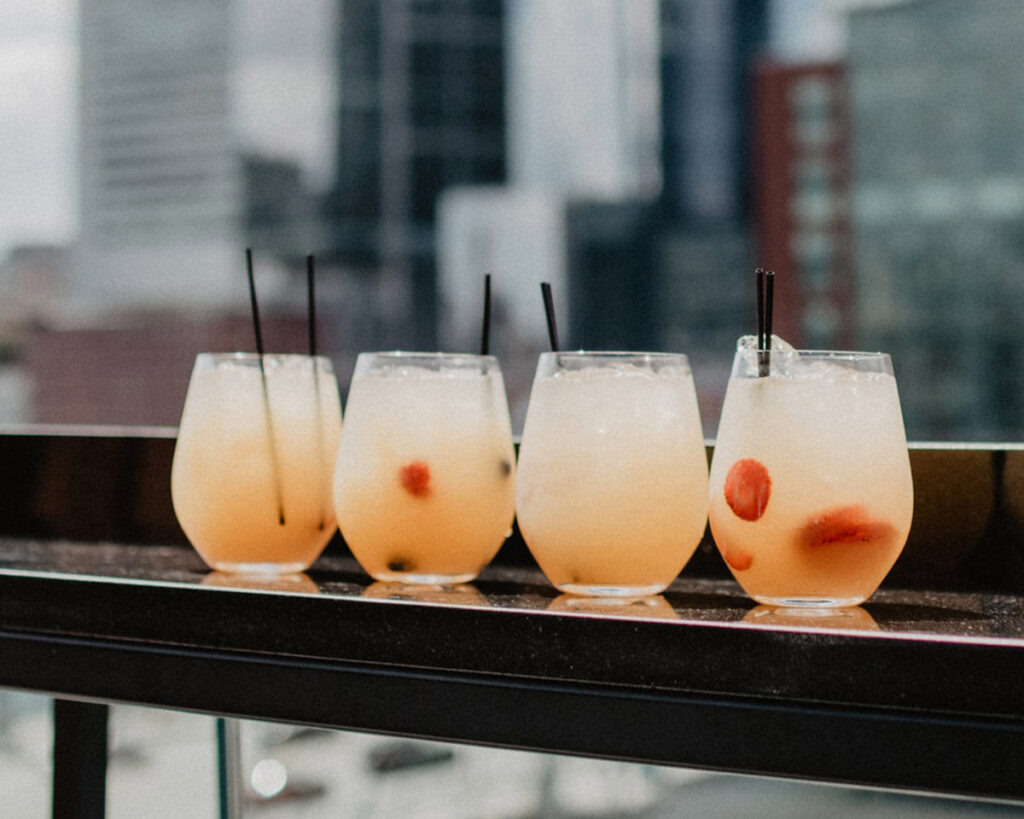 A white wine sangria offers a crisp, refreshing sip that may incorporate a different type of sweetener such as Grand Marnier. Opt for fruits like mangoes and peaches for a tropical twist on the traditional citrus.
Strawberry Rosé Punch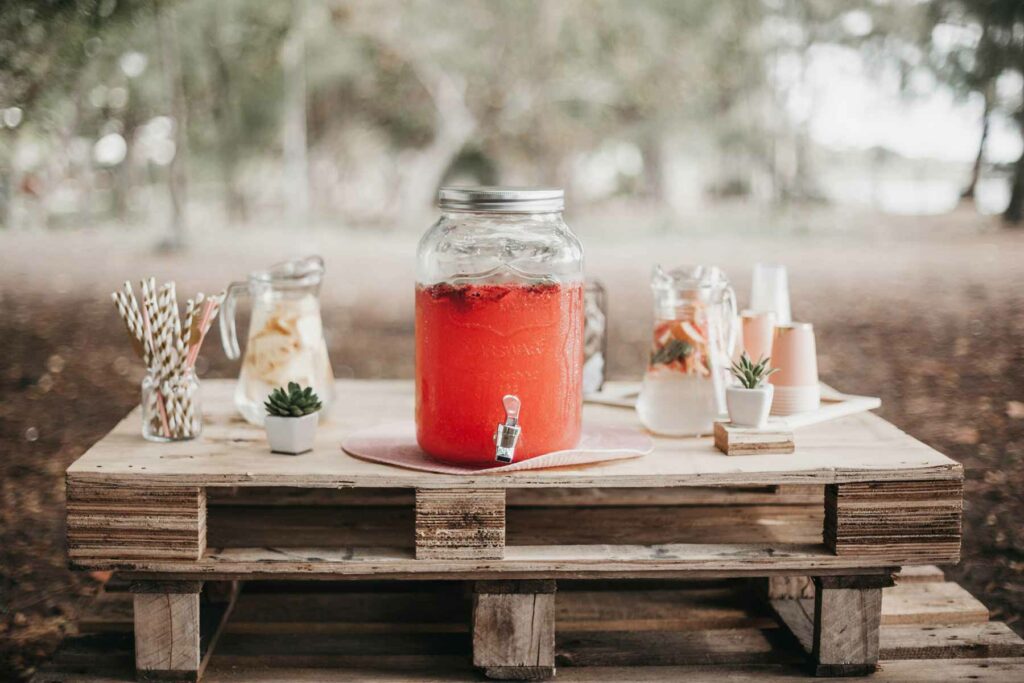 If you're looking for a large batch option for a summer wedding, this zippy punch marries the flavors of rosé wine, blood orange soda, strawberries, sugar and fresh basil. It's a great choice for helping guests cool off during an outdoor ceremony.
Winter Moscato Punch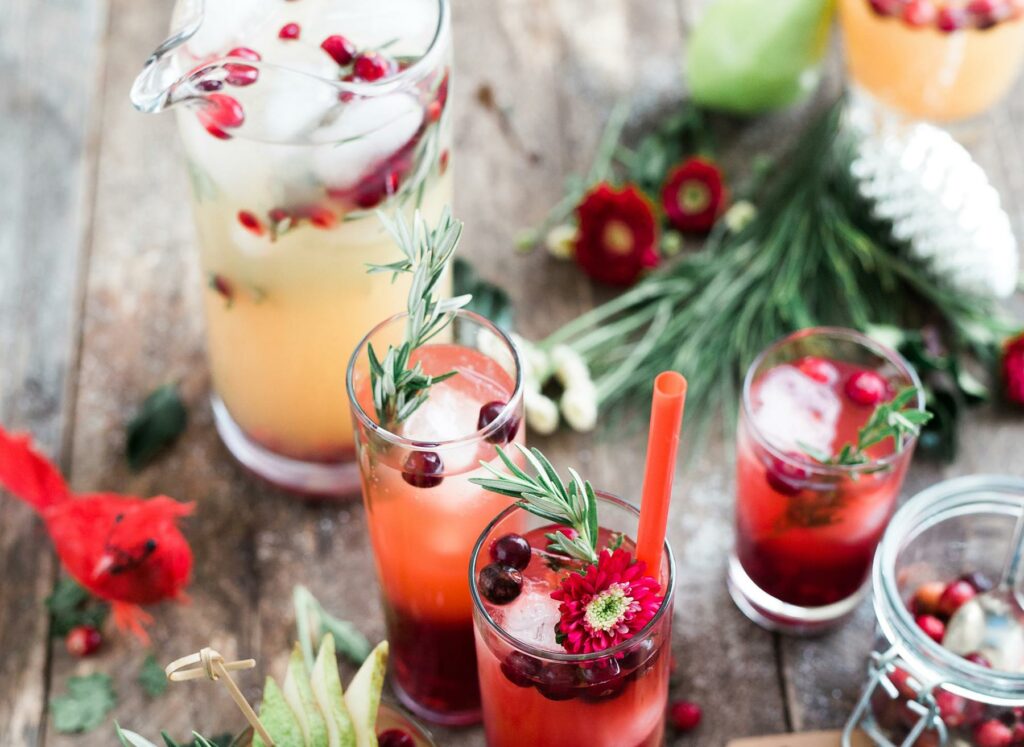 While it may seem like all large batch cocktails are made for warmer weather, this punch can be modified for any season. For a winter spin, combine moscato wine, ginger beer and triple sec with cranberry or pomegranate juice.
Vodka Mint Limeade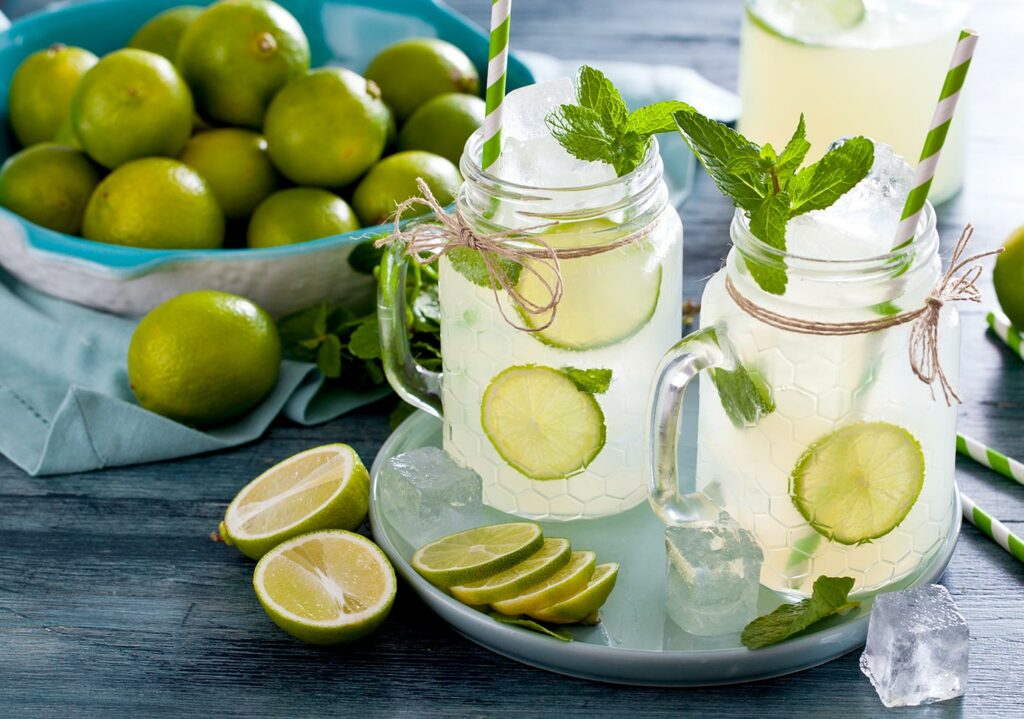 If you're looking for a large batch cocktail that isn't wine-based, a vodka mint limeade packs a tart punch with fresh lime juice and herbs. Add fruit like strawberries for an additional garnish and pop of color.
Sparkling Blackberry Vodka Lemonade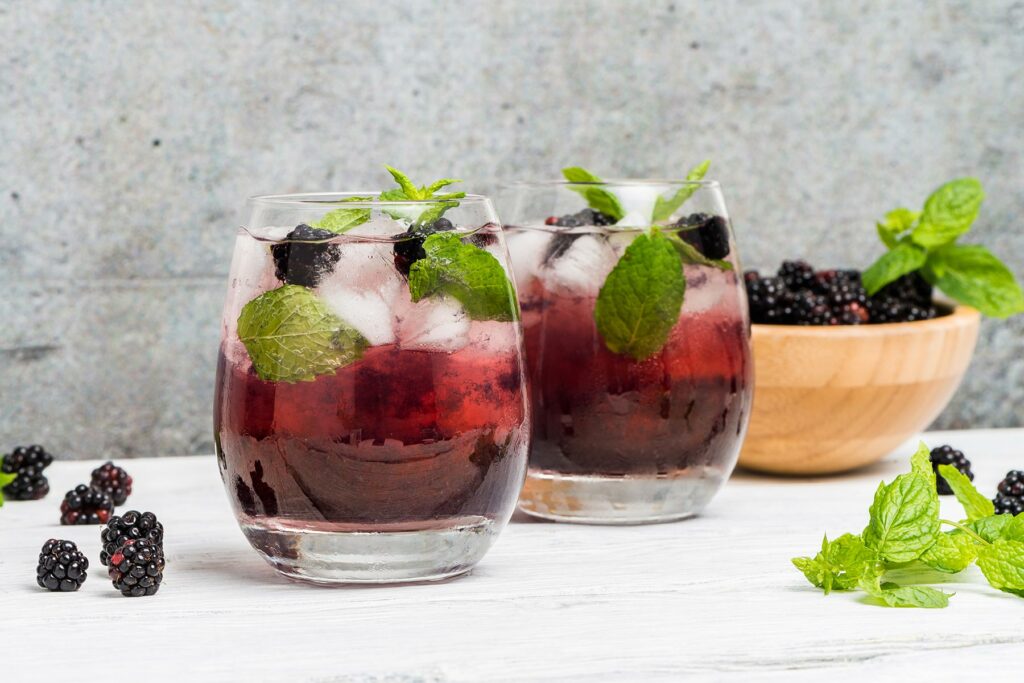 A popular vodka and citrus mixture, this drink combines vodka, club soda, fresh lemon juice, blackberries, and sugar.
Classic Cocktails
Champagne Cocktail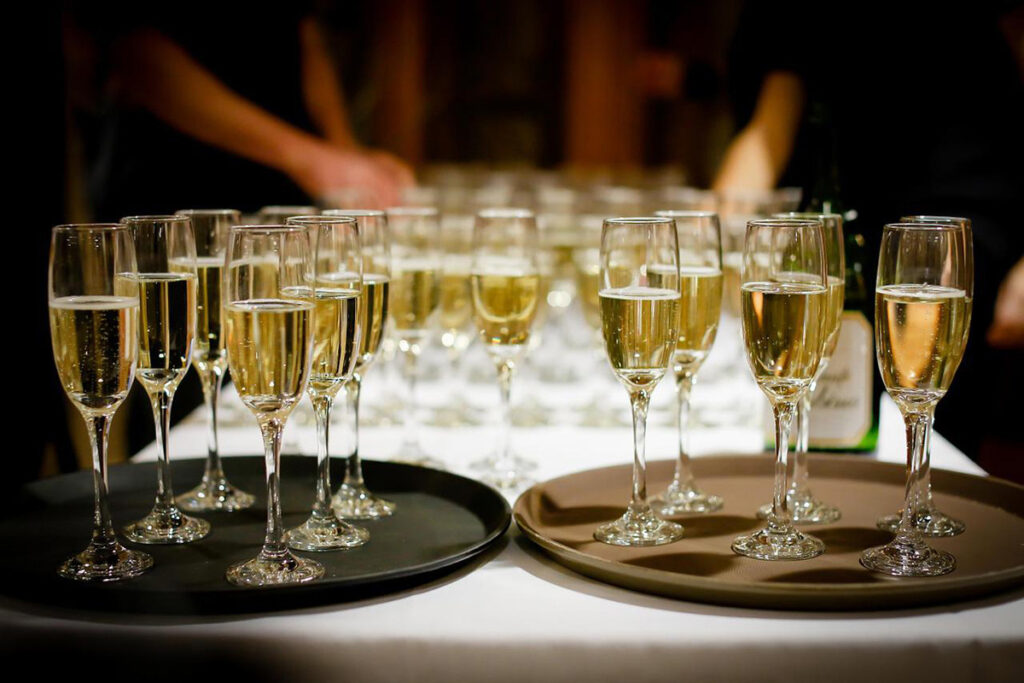 Elevate a glass of bubbly with bitters and a citrus peel to create an elegant, timeless drink. This is a great tray-passed sip to serve upon guests' arrival at your reception.
French 75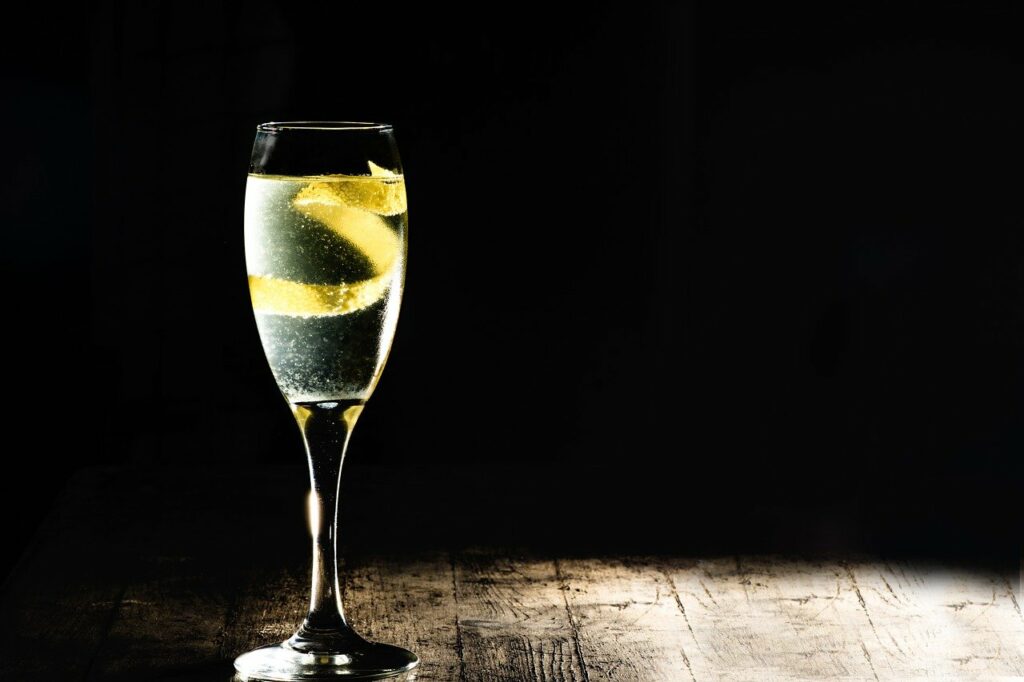 For those who want a Champagne-based cocktail with a little more flair, the French 75 is the perfect option with the addition of gin, lemon juice and sugar.
Mimosa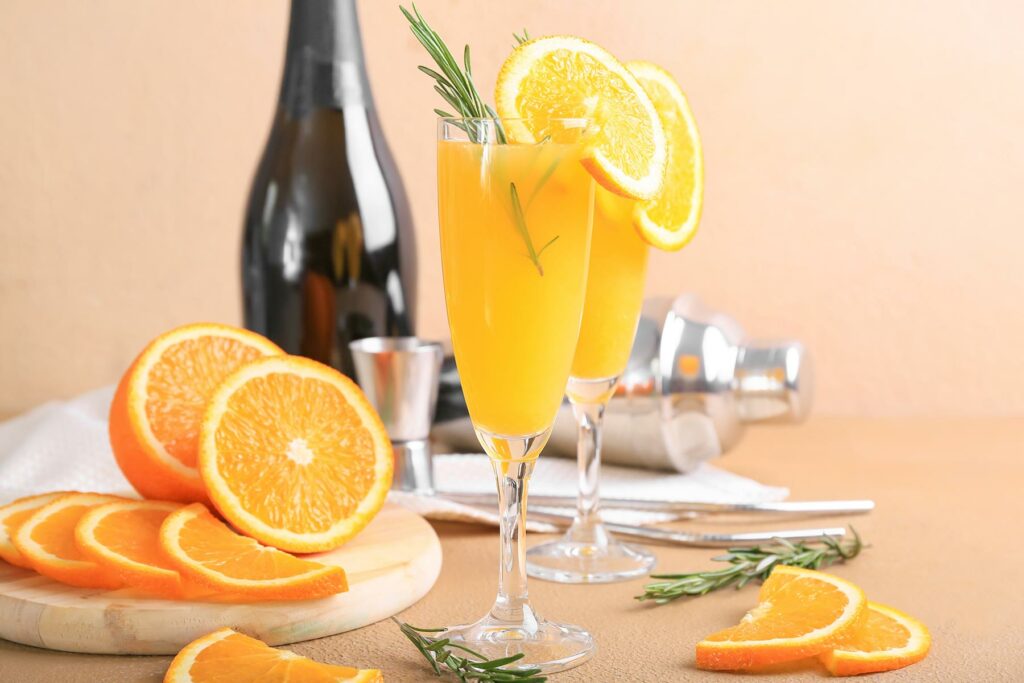 Looking for a refreshing drink for a Sunday brunch reception? The classic mimosa combines Champagne and orange juice, although you can also provide your guests with other mixers.
Aperol Spritz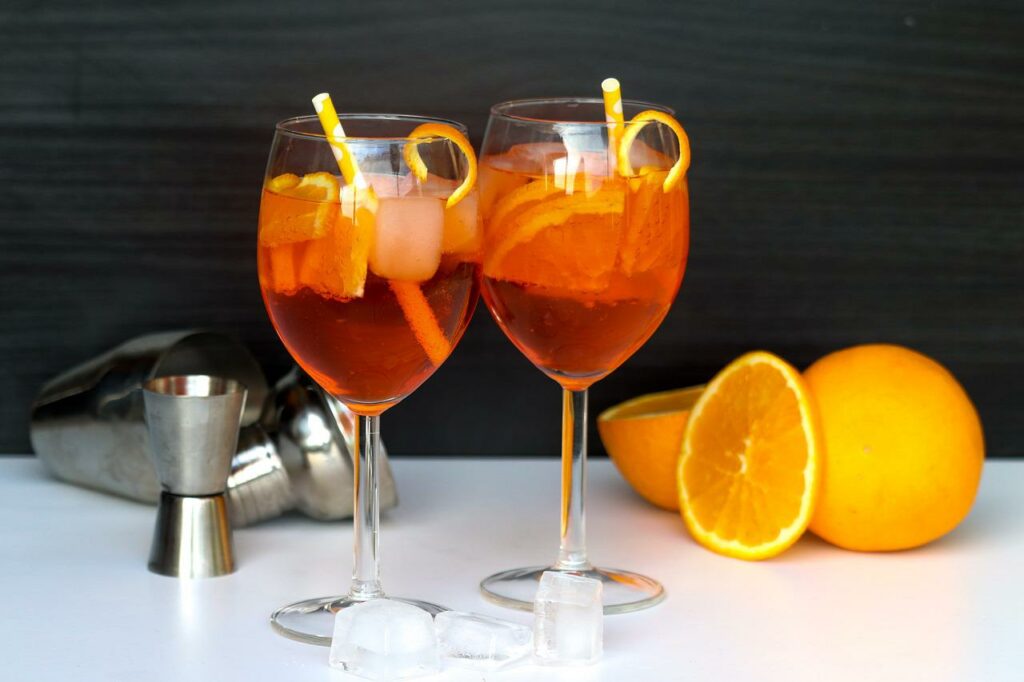 Mix Aperol, an Italian aperitif, with prosecco and club soda to create a bubbly and slightly bitter sip. This drink isn't complete without an orange slice as a garnish and will certainly be a hit at cocktail hour.
Mojito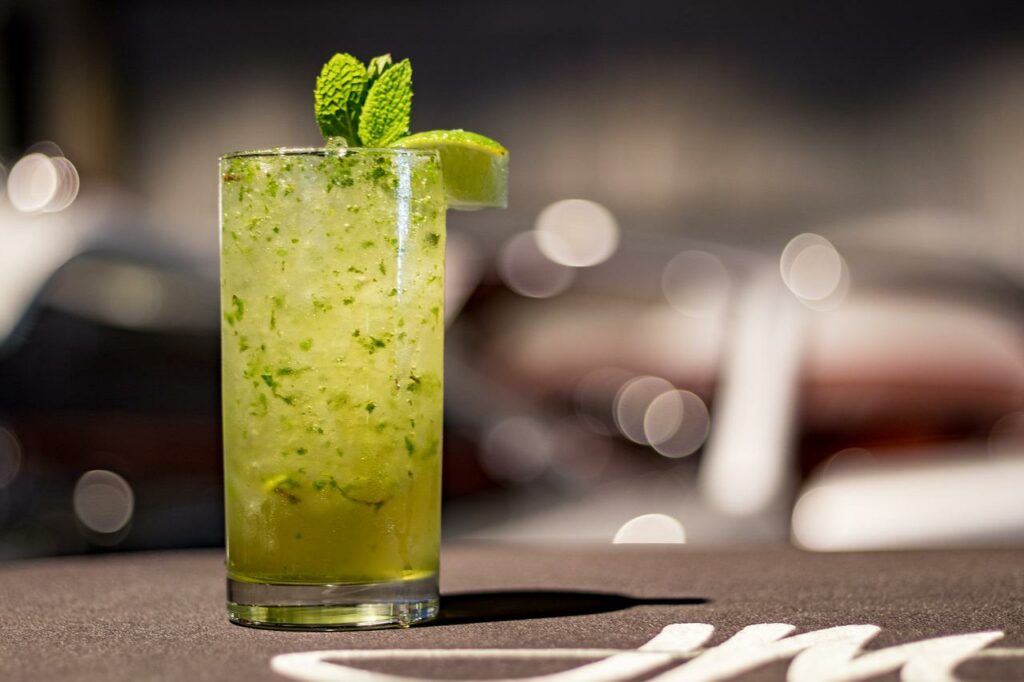 A muddled favorite, the mojito will be a welcome addition for any guest who wants a light, refreshing drink with white rum, simple syrup, mint leaves, lime and club soda.
Moscow Mule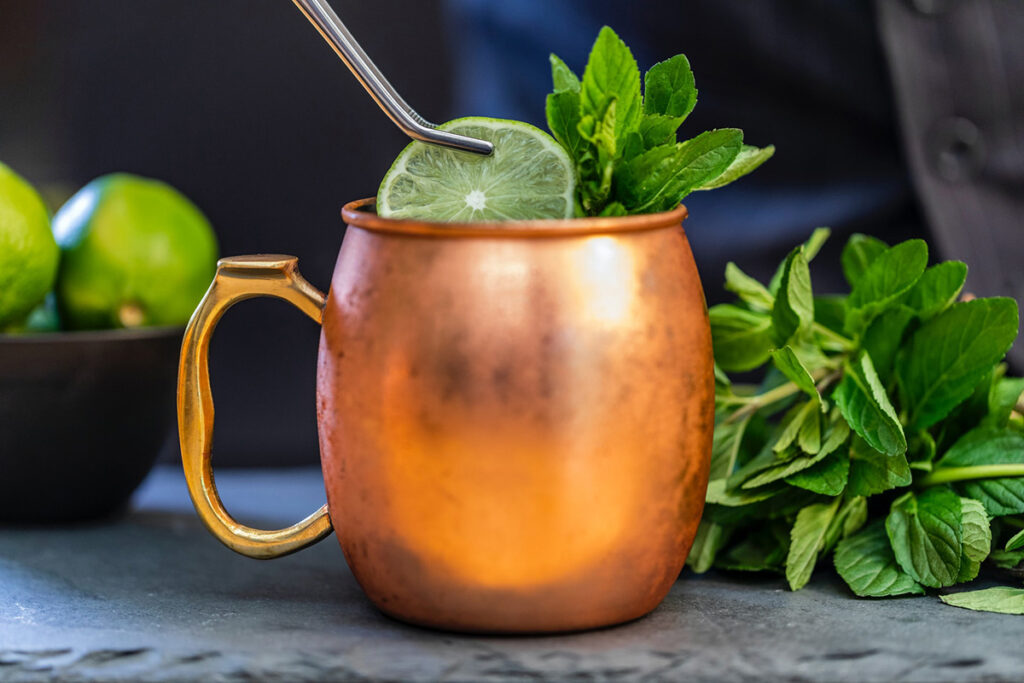 Ginger beer, vodka and lime are the main ingredients in the familiar copper mug. What's great about this beverage is how you can modify it to fit your wedding season. For fall, swap out lime for a splash of sparkling cider and add a cinnamon stick for an apple cider mule.
Crowd Pleasers
Gin and Tonic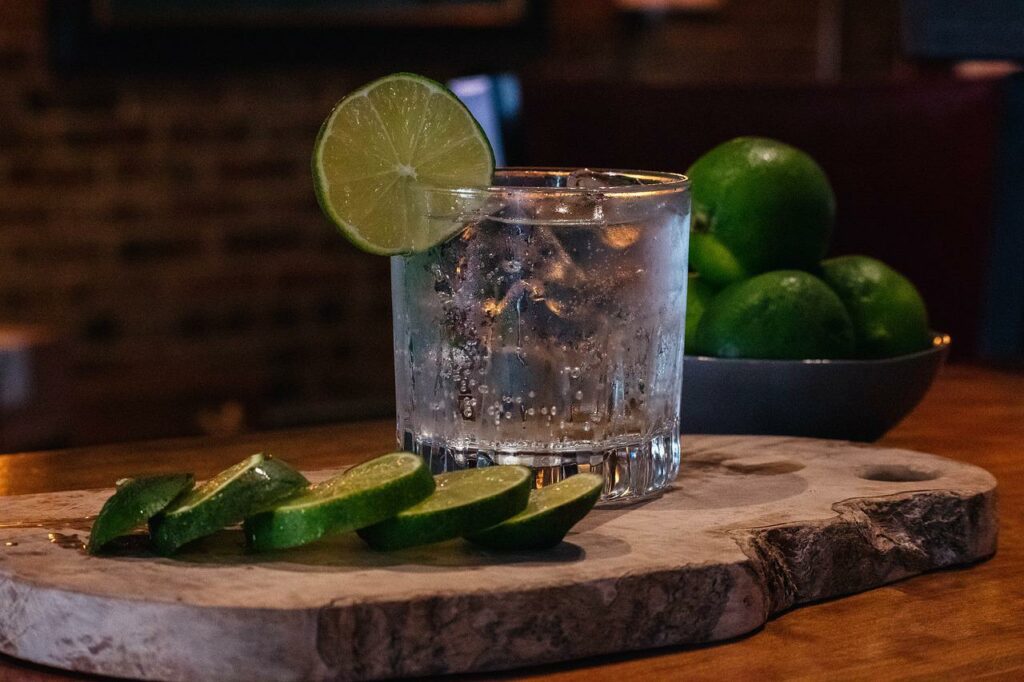 Only comprising gin and tonic water, this drink is an essential staple to have at your bar. A slice of citrus fruit or an herb like thyme or rosemary can give this drink a seasonal twist.
Paloma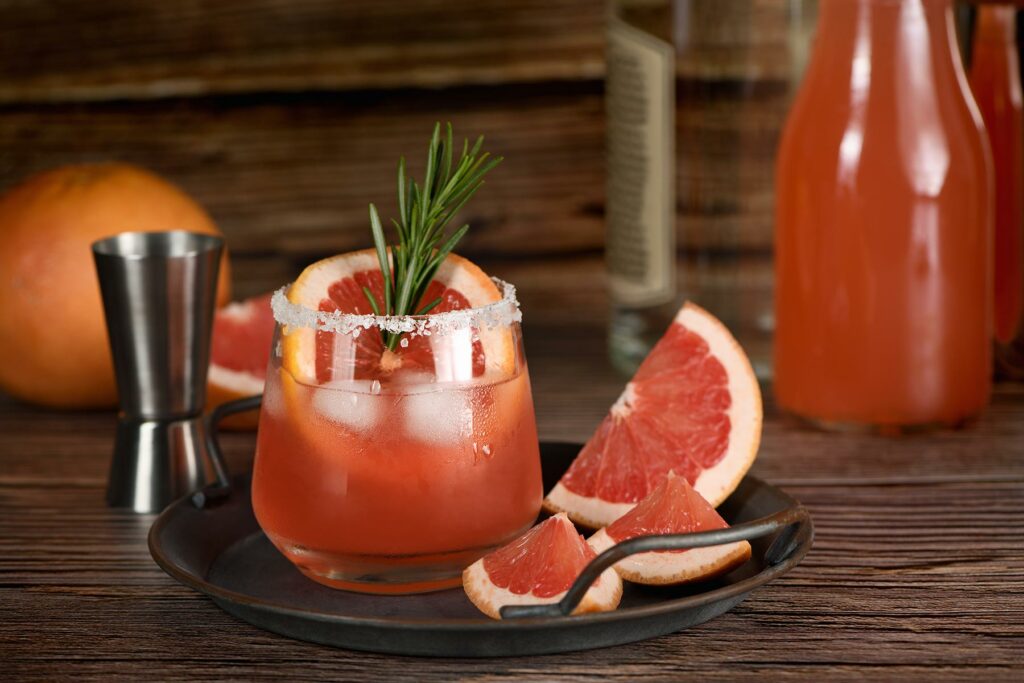 This tequila-based cocktail is topped off with grapefruit juice, lime juice and simple syrup, and finished with a salted rim.
Manhattan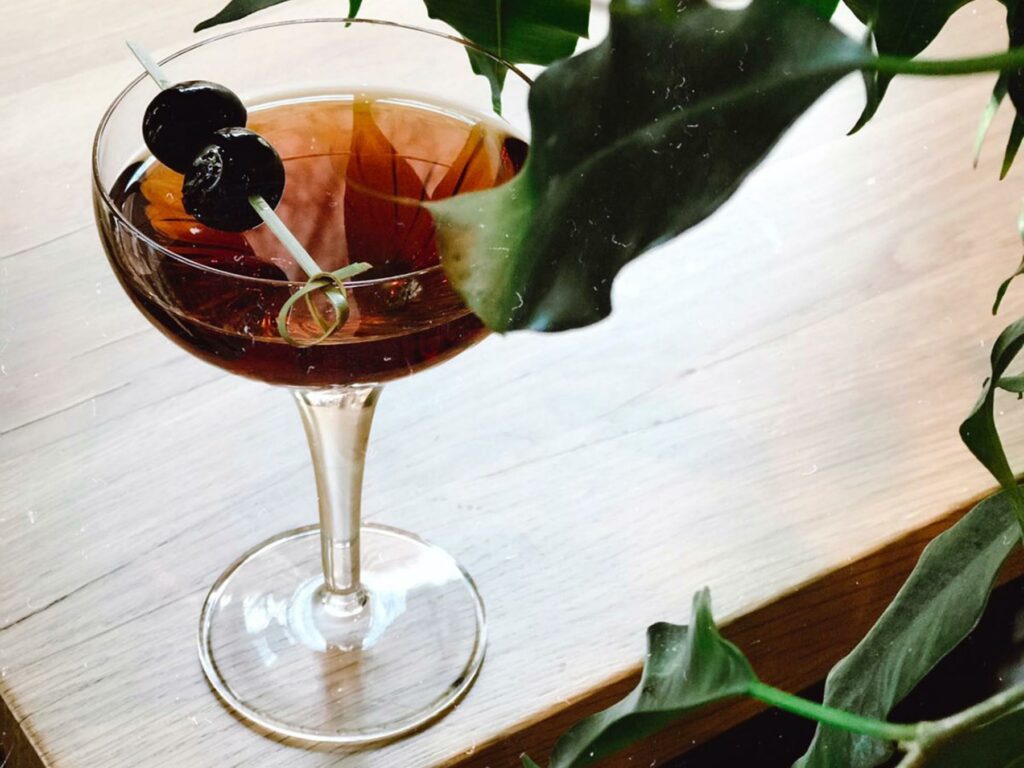 Start with a choice of rye whiskey or bourbon, then mix with sweet vermouth and Angostura bitters for a stylish cocktail garnished with a candied cherry.
Old Fashioned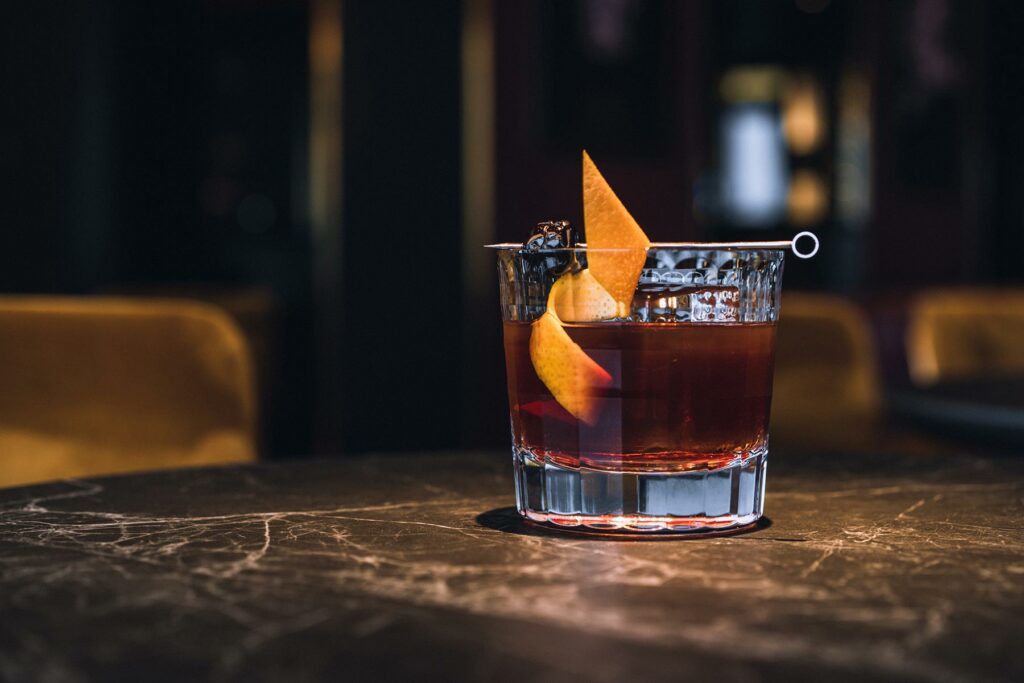 Like a Manhattan, an old fashioned also has bourbon or rye and bitters. This classic whiskey cocktail is sweetened with simple syrup and garnished with an orange twist and cocktail cherry.
Whiskey Sour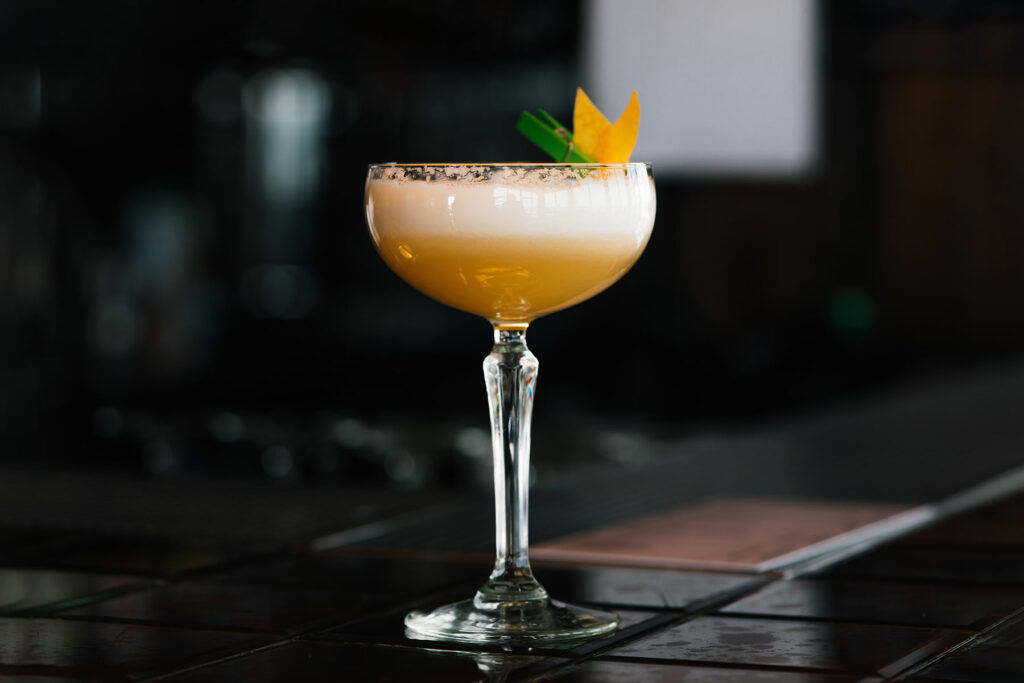 A bourbon-based small sip cocktail, the whiskey sour also includes lemon juice, simple syrup, Angostura bitters and optional egg whites.
Wine Spritzer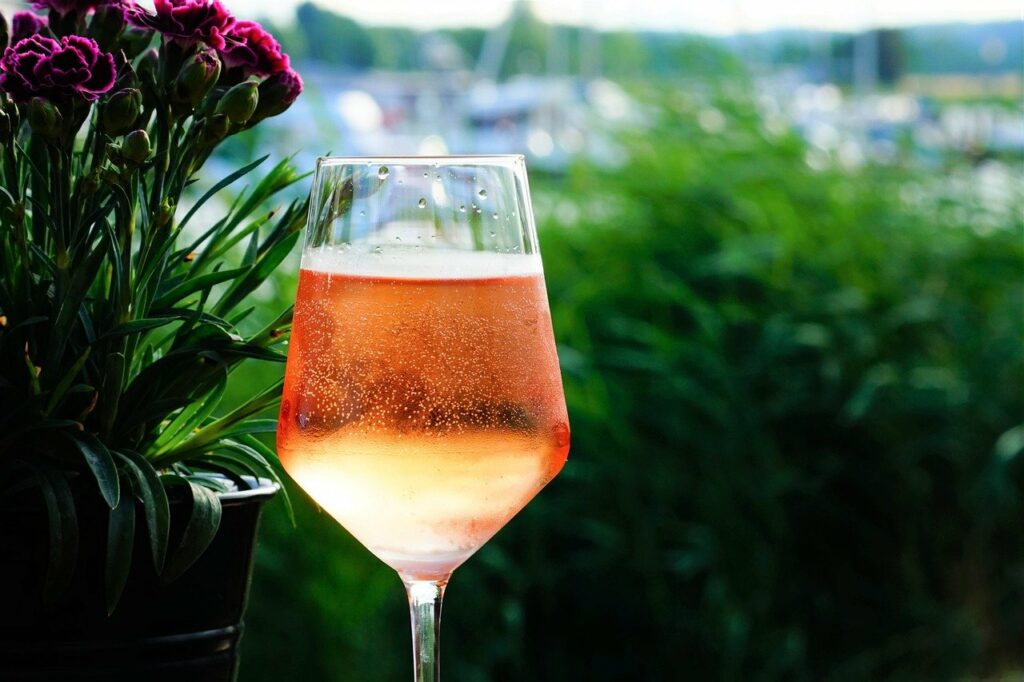 You only need two ingredients for a simple spritzer: wine and club soda. White, red and pink wines all work for this bubbly sip that could be dressed up with fresh fruit or edible flowers in your wedding colors.