You've received an invite to a wedding shower and now it's time to find the perfect gift. A great place to start your search is a couple's wedding website, which will likely have a link to their wedding registry. But if early birds beat you to the best gifts on the registry or you're hoping to surprise your loved ones with something more personal, there are dozens of thoughtful options that will delight soon-to-be newlyweds as they prepare for all of their wedding celebrations.
From classy barware and professional-grade appliances to luxe towels and handy devices, we curated a list of the best wedding shower gift ideas for every budget. Whether you're shopping for a joint shower or a celebration honoring one half of the happy couple, you'll find inspiration for a great gift in this guide (and maybe something for the big day, too). Pro tip: You can embroider or engrave a couple's monogram or ceremony date on most wedding shower gifts to make them even more personal and meaningful!
Under $50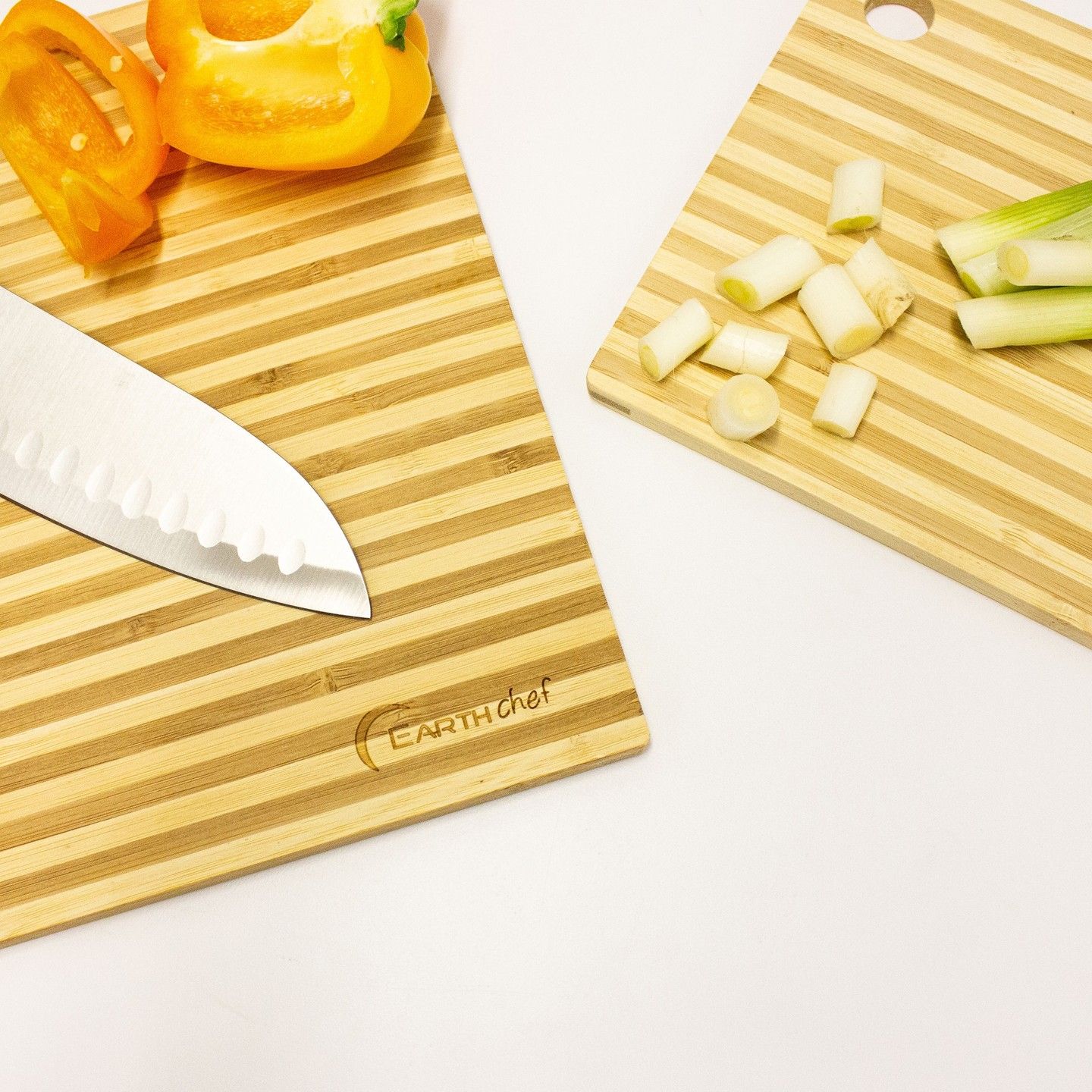 For eco-conscious newlyweds, this could be the perfect wedding gift. Crafted from bamboo, an incredibly sustainable material, these cutting boards will look great as a statement piece on any kitchen counter. They can also double as a cheese board for couples who love a good charcuterie spread. For a DIY spin, build your own gift box by pairing these boards with cookware or a cheese knife set and wine glasses.
Here's what you get:
8-inch by 6-inch cutting board, great for veggies and crudité
11-inch by 9-inch cutting board, great for carving poultry and meat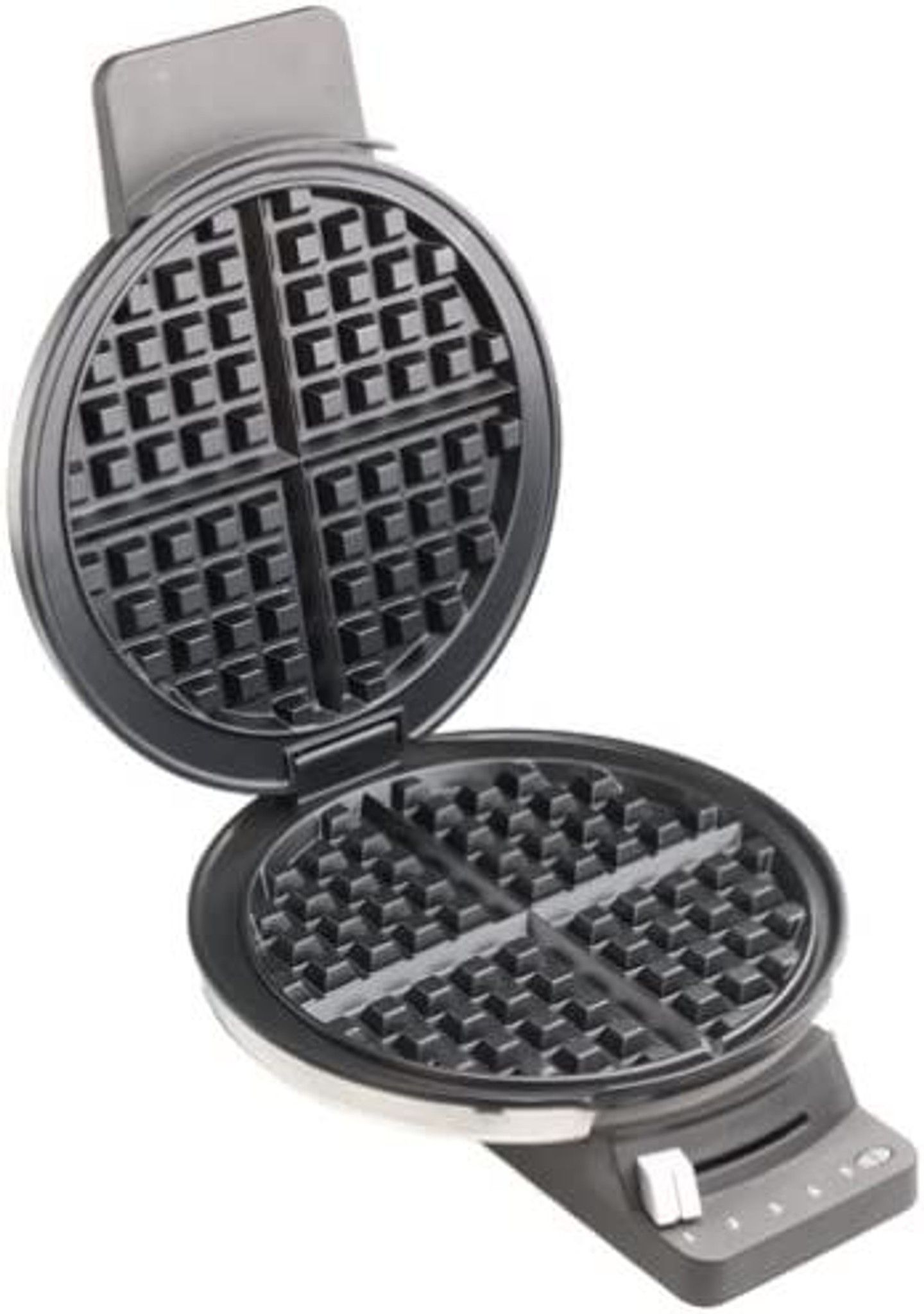 If a soon-to-be married couple is all about brunch, this classic nonstick waffle maker offers a stress-free way for them to enjoy their favorite meal. It produces one 7-inch, traditional-style waffle in under three minutes and features five heat settings that allow the user to decide exactly how soft or crisp they want their waffle.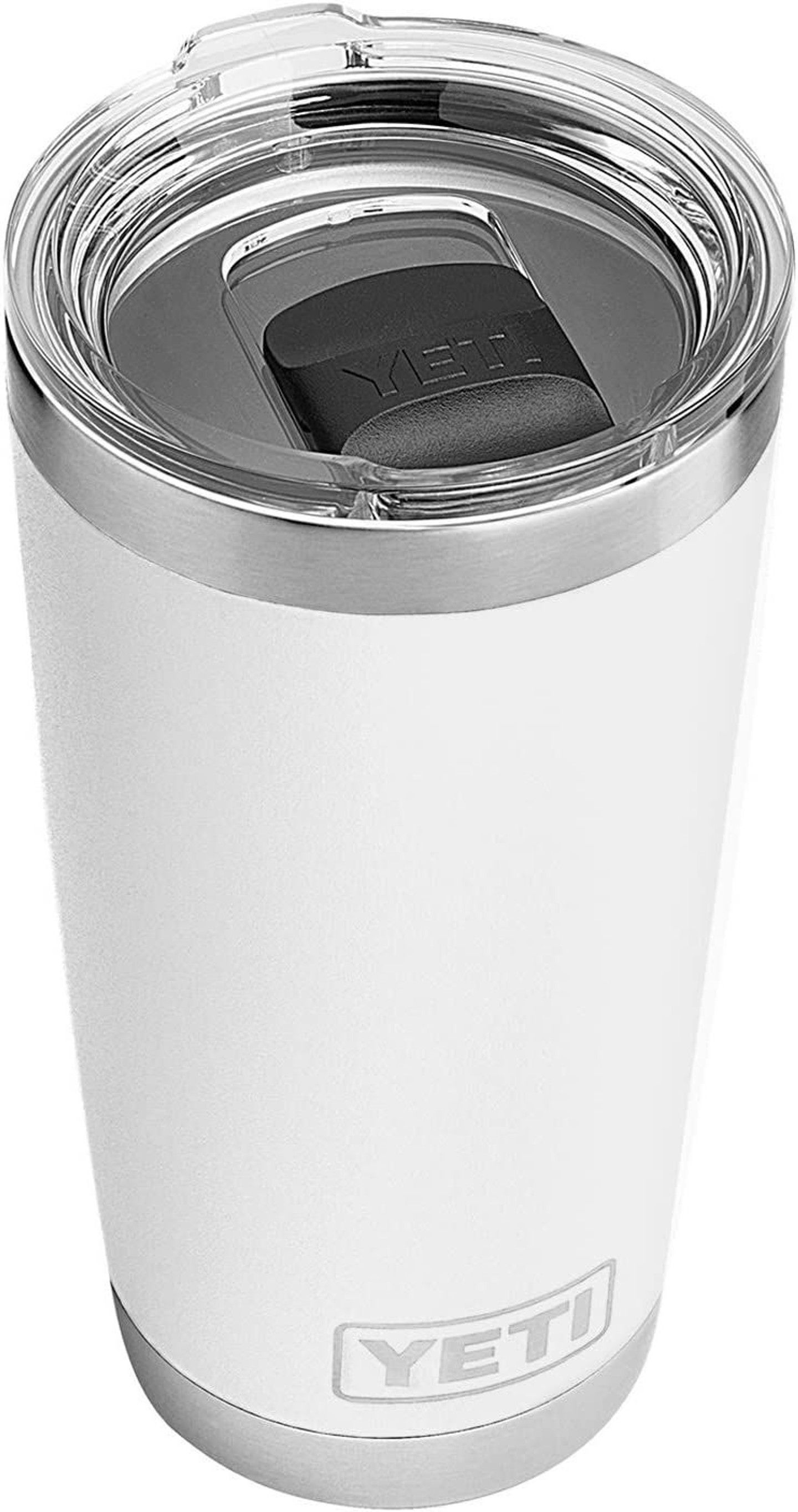 A thoughtful gift for someone who always has a beverage handy, the YETI Rambler is made from durable stainless steel that has double-wall vacuum insulation for temperature regulation. The tumbler features a "no-sweat design" to eliminate condensation rings and a MagSlider Lid that prevents spills and leaks. It also comes in a dozen different colors, allowing you to select a hue that matches the recipient's personality.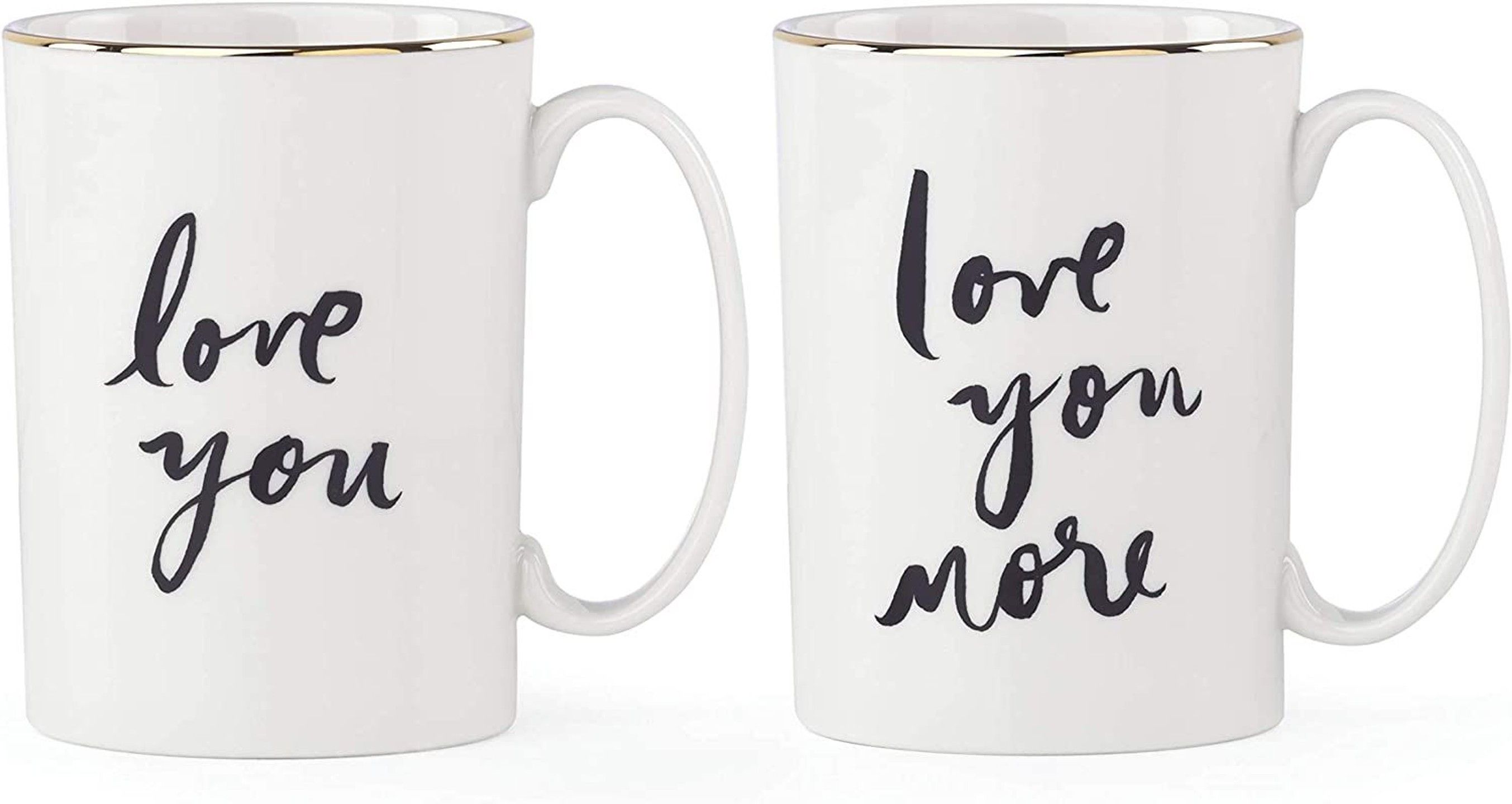 Fill the happy couple's home with reminders of their love with this designer Kate Spade mug set. Featuring the words "Love You" and "Love You More" in an elegant font, these gold-rimmed mugs can be a stylish focal point in the kitchen and brighten the day of the person sipping their coffee, tea or hot cocoa.
Great for couples who love to cook, this spice rack includes 16 jars organized in a space-saving carousel design. Each jar comes pre-filled with essential spices marked by an easy-to-read label.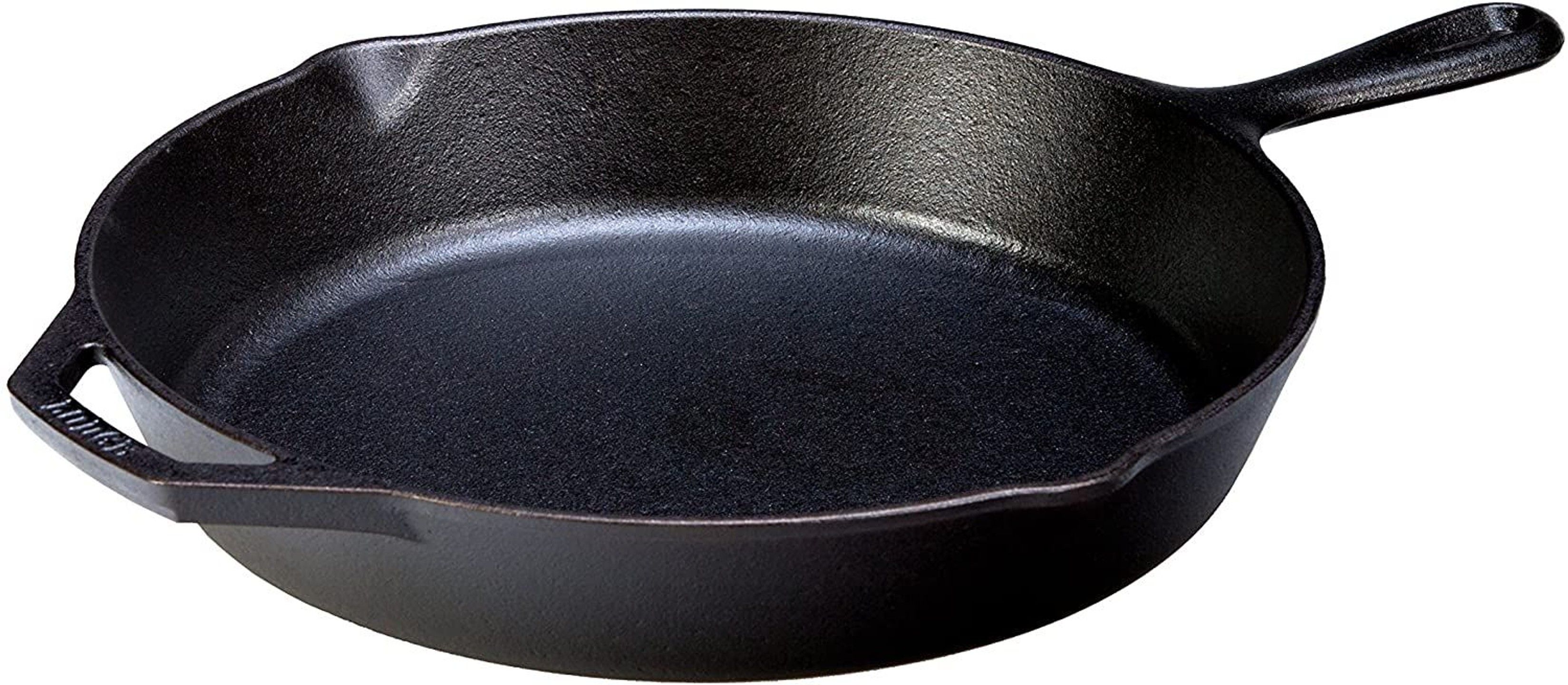 This durable, 15-inch cast iron skillet can be used for everything from slow-cooking short ribs to frying the perfect egg or baking cornbread. Unique design features help simplify the cooking process, including two handles for heavy lifting and two side lips for pouring. Couples can use this multipurpose pan on the stove, in the oven, on the grill, or over the campfire.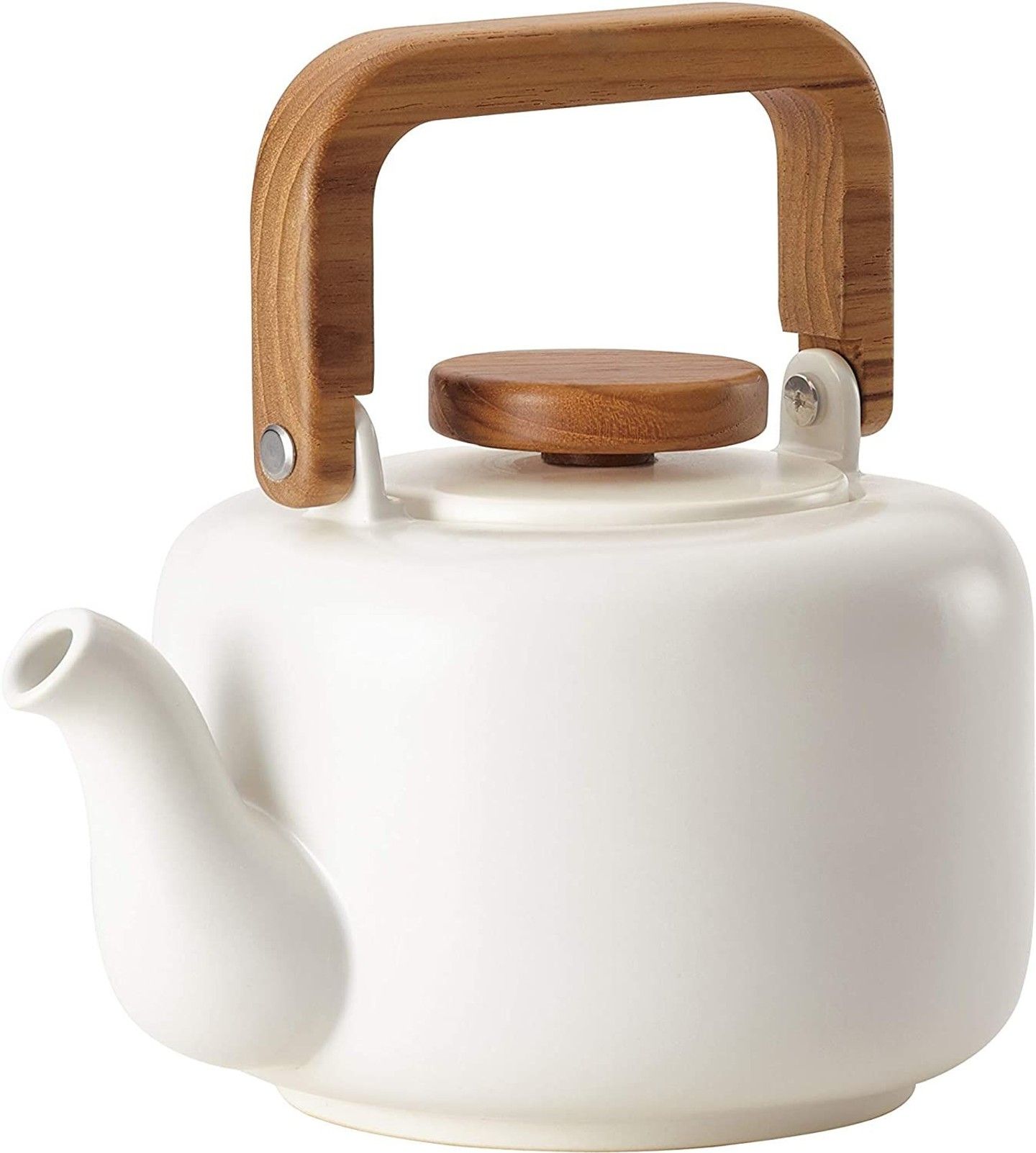 Make the experience of brewing and serving tea more special with this stylish matte-finish teapot featuring a teak wood handle and knob. The 8-cup capacity teapot is made of sturdy ceramic stoneware and includes a tea infuser made from stainless steel, which provides long-lasting durability.
Under $100
Help newlyweds create a sophisticated at-home bar with these chic old fashioned glasses that feature a geometric shape and an extra-thick base. The glasses are made from durable Tritan glass, which is crystal clear and nearly unbreakable, making them ideal for entertaining. You can easily upgrade this wedding shower gift by creating a custom gift box that includes monogrammed coasters and a set of whiskey stones.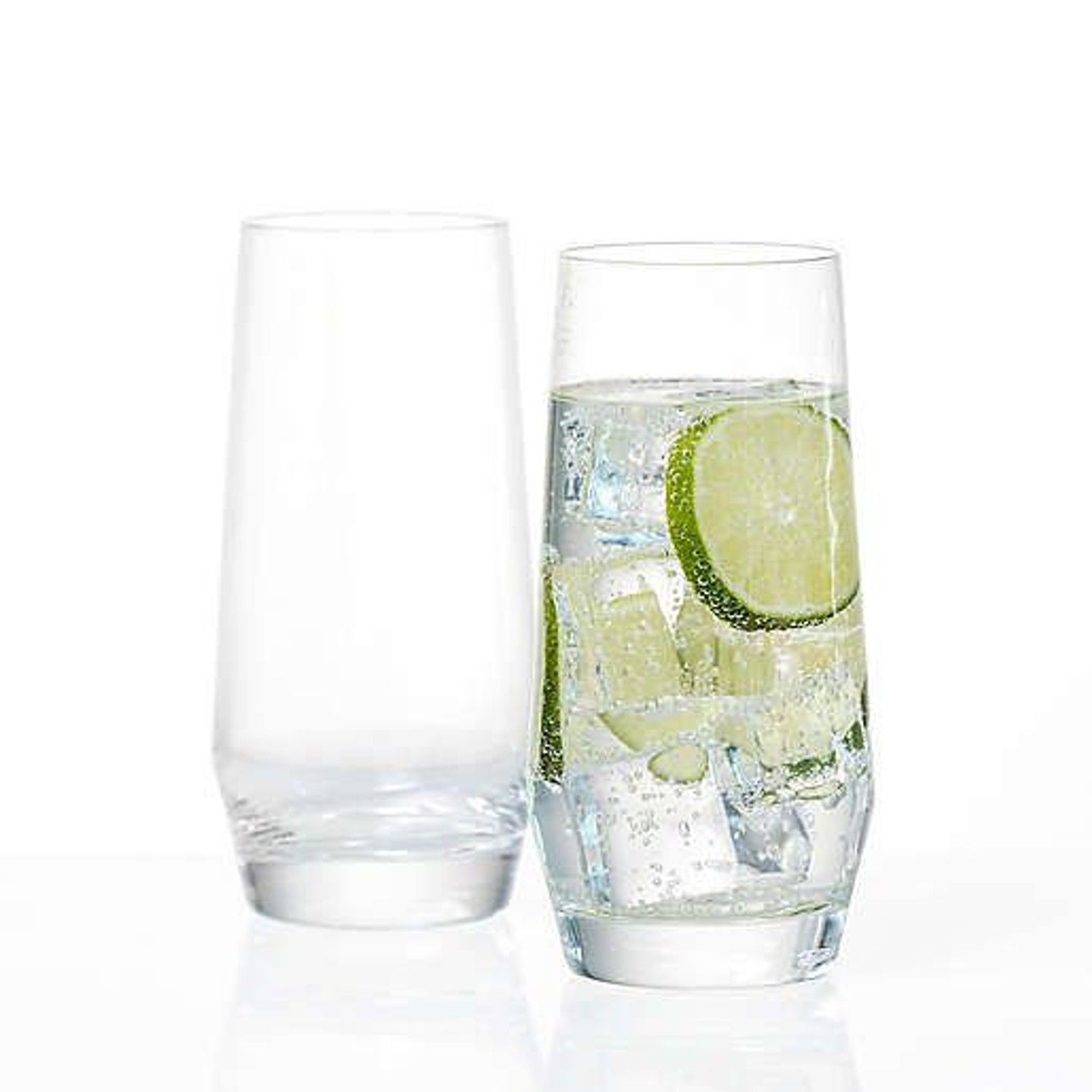 Another must-have for a couple's bar, these long drink glasses feature the same geometric shape, luxurious weight and nearly unbreakable Tritan glass as the old fashioned set. These tall glasses are a great way to enhance the experience of sipping on cocktails, juices, lemonade and iced tea.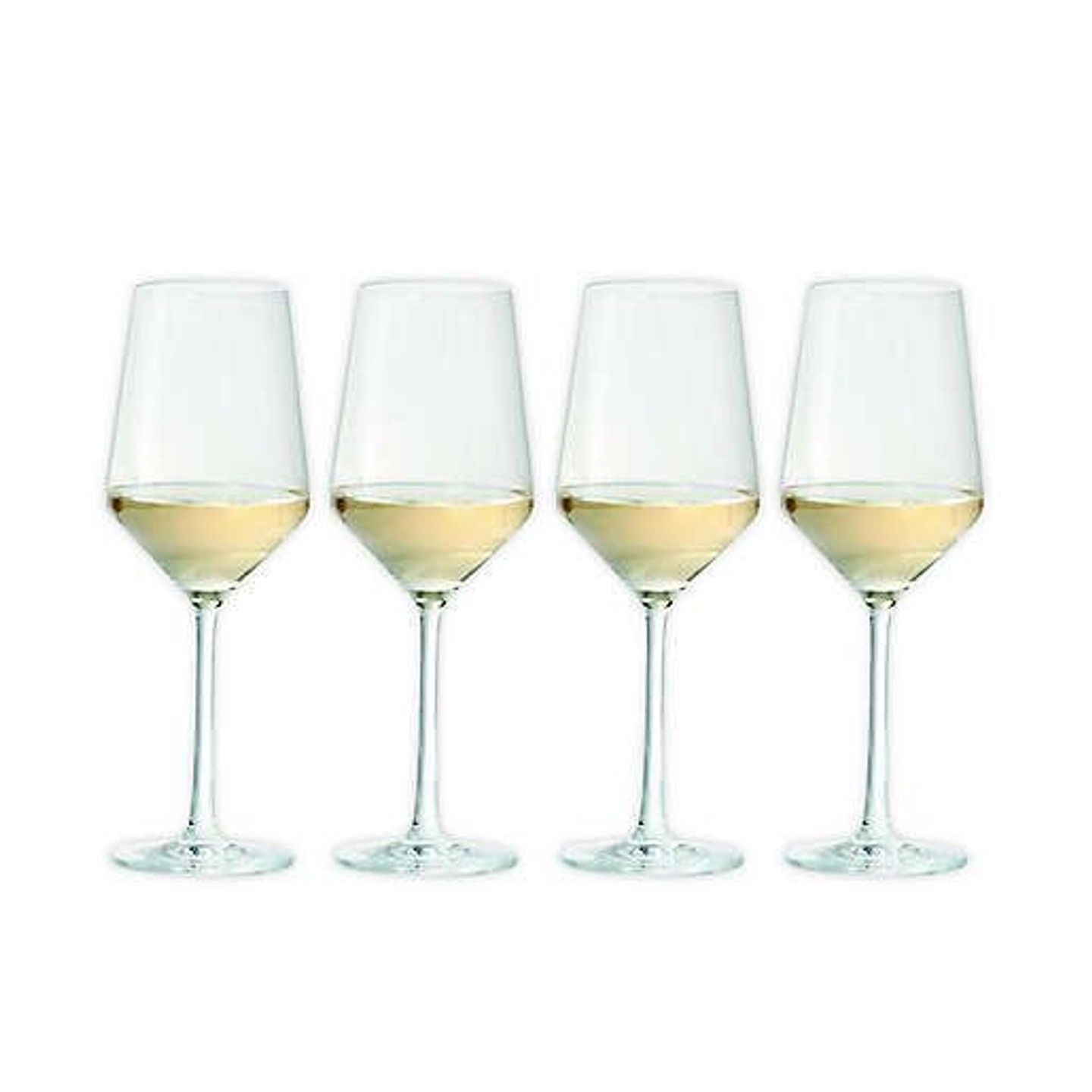 These wine glasses feature a sparkling clarity and a shape that's ideal for elevating crisp, fresh sauvignon blancs. With these glasses, wine is directed down the center of the palette so you can taste the complexity of the varietal. In addition, they are made with titanium-enriched glass that's dishwasher-safe and break-resistant, so they'll be sure to last through many years of cheers.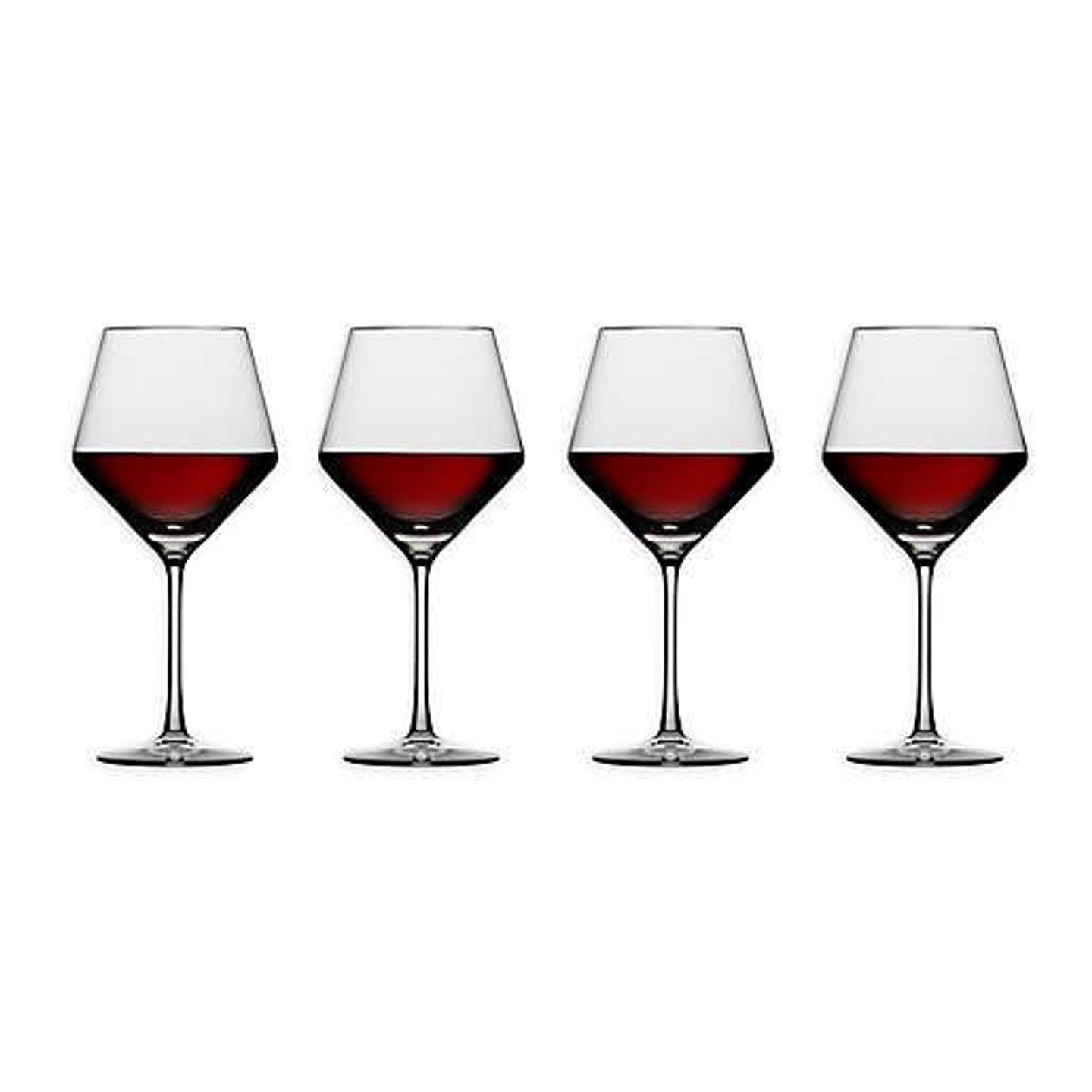 Create the ultimate at-home date night for the happy couple with this set of burgundy wine glasses, perfect for pairing with a cheese board and their favorite movie. The geometric glass shape is designed to elevate delicate reds like pinot noir, barolo, red burgundy, and rich oaked chardonnays by directing the wine to the sensitive tip of the tongue, where subtle flavors can be detected. If you want to go above and beyond with your wedding shower gift, add a few bottles of wine in a decorative tote bag or a set of Schott Zwiesel Champagne flutes.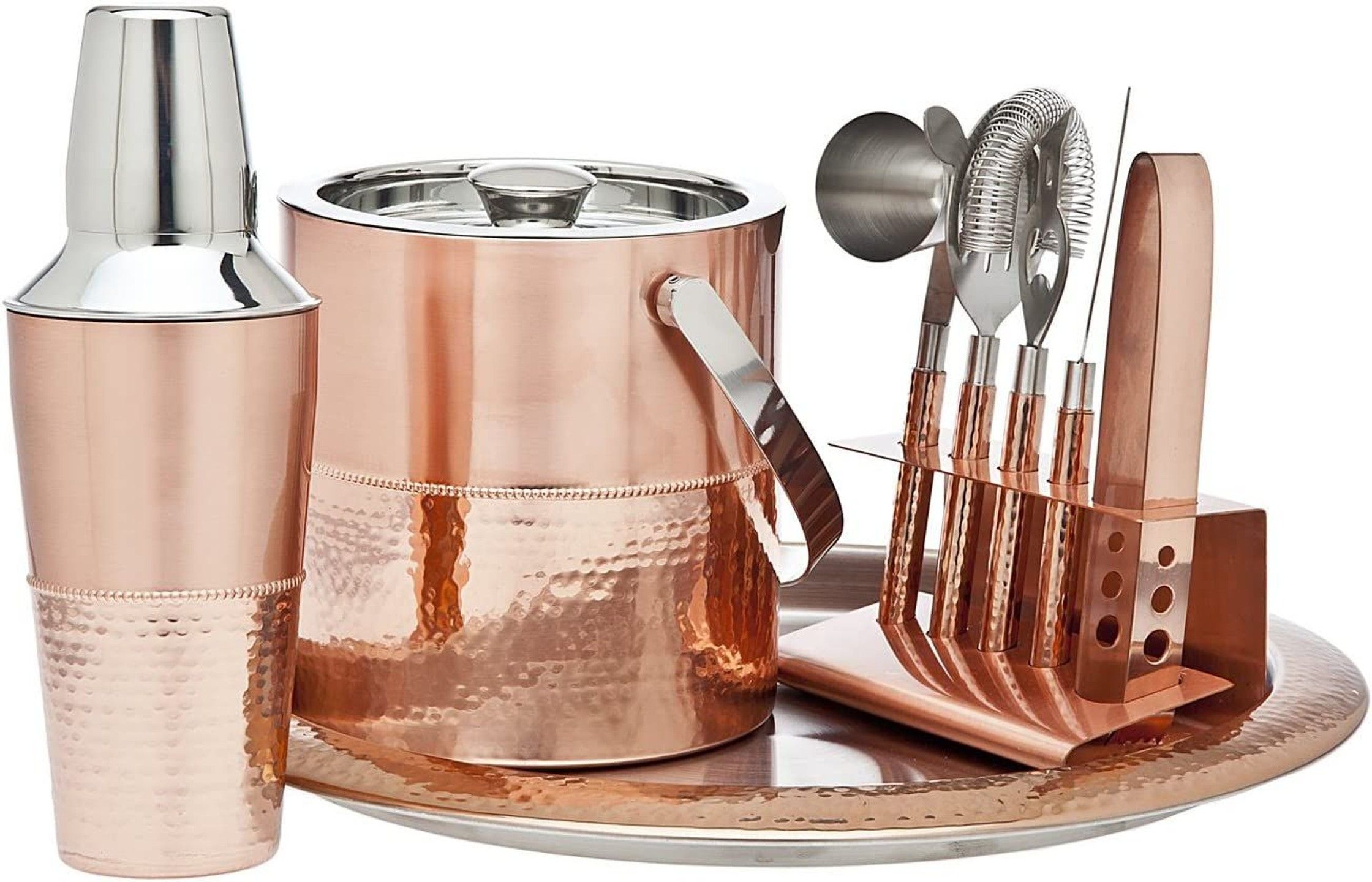 This hammered copper barware set has all the tools needed to craft a range of cocktails that will help a couple's house become a favorite stop for dinner parties. The set includes a classic double cobbler shaker with integrated strainer, an ice bucket and tongs, a double-sided jigger with handle, a classic strainer, a citrus knife for prepping fresh garnishes, and a matching tray.
If you're purchasing a wedding shower gift for a baker, this mixer is sure to be a hit. It has nine speeds with slow-start technology that supports mess-free mixing of batters and other concoctions. It comes with extra-long beaters, a chef's whisk, dough hooks, a spatula, a recipe book and a sturdy attachment case for easy storage.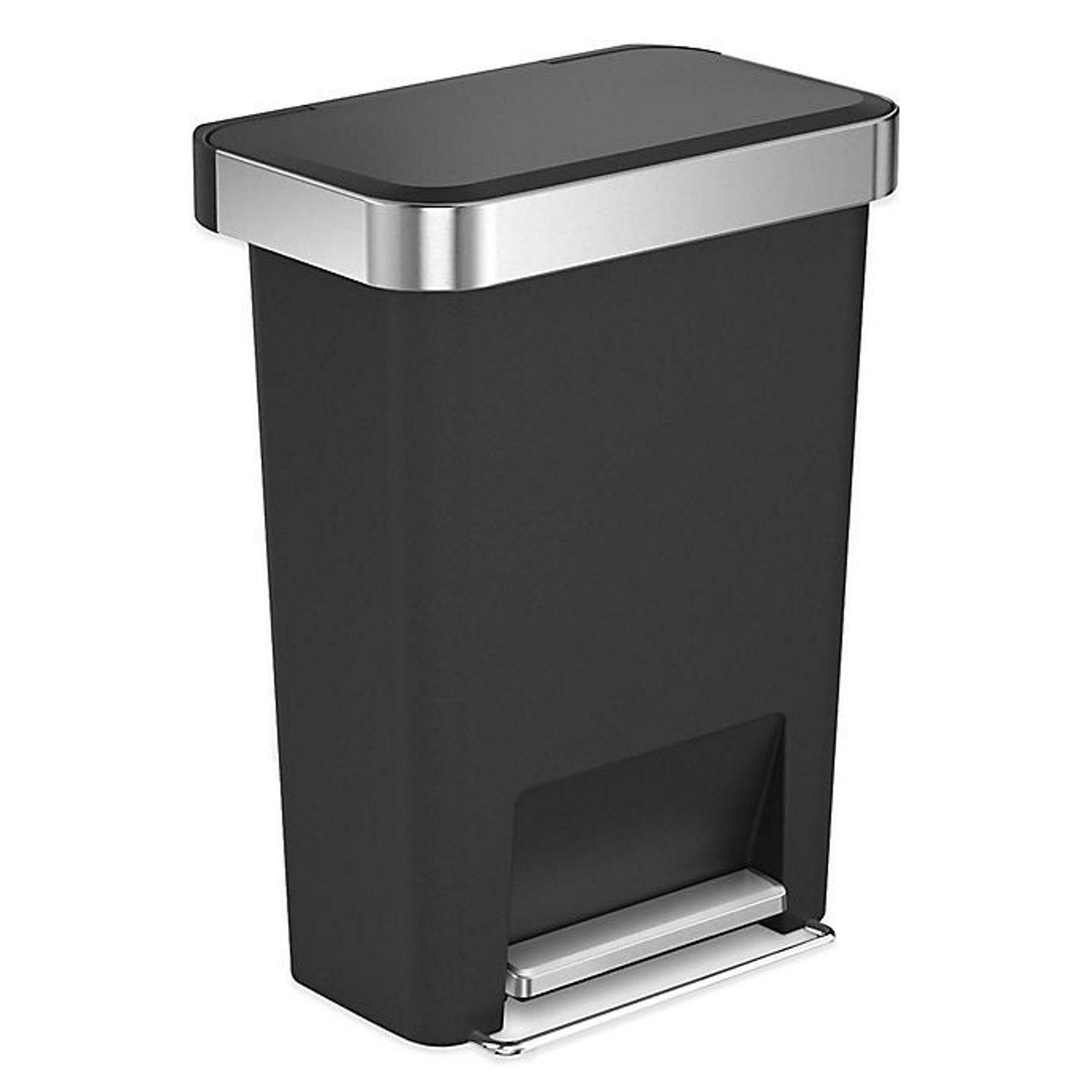 This rectangular step trash can is both elegant and practical, with an antimicrobial, fingerprint-proof coating and stainless steel surface that will match with most couples' home decor. In addition, the trash can has an extra-wide steel pedal and silent-close functionality that prevents the lid from hitting the wall when opening or slamming shut. Trash bags also won't ruin the look, as it has specially designed, custom-fit liners.
Newlyweds can easily keep their home clean with this combo device that vacuums dry debris and absorbs wet messes. Adding to its appeal is a cordless feature, which allows the lightweight vacuum to be moved from room to room without the need for a plug.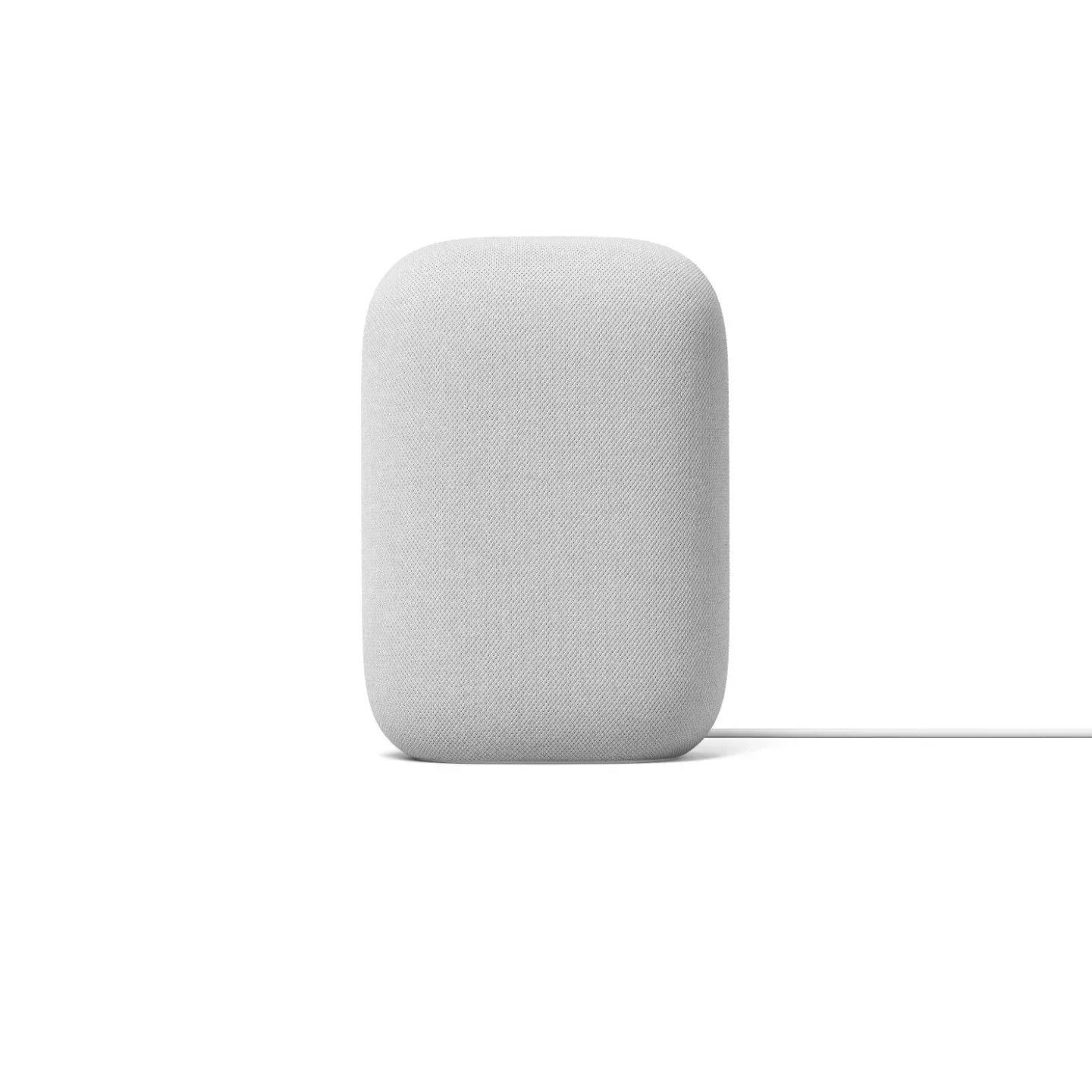 Bring ease to a couple's day-to-day tasks by gifting the trending Google Nest Audio speaker. It serves as a digital assistant by controlling all household smart devices and being able to access the Google search engine. The speaker also delivers high-quality audio that can be turned up or down with voice commands.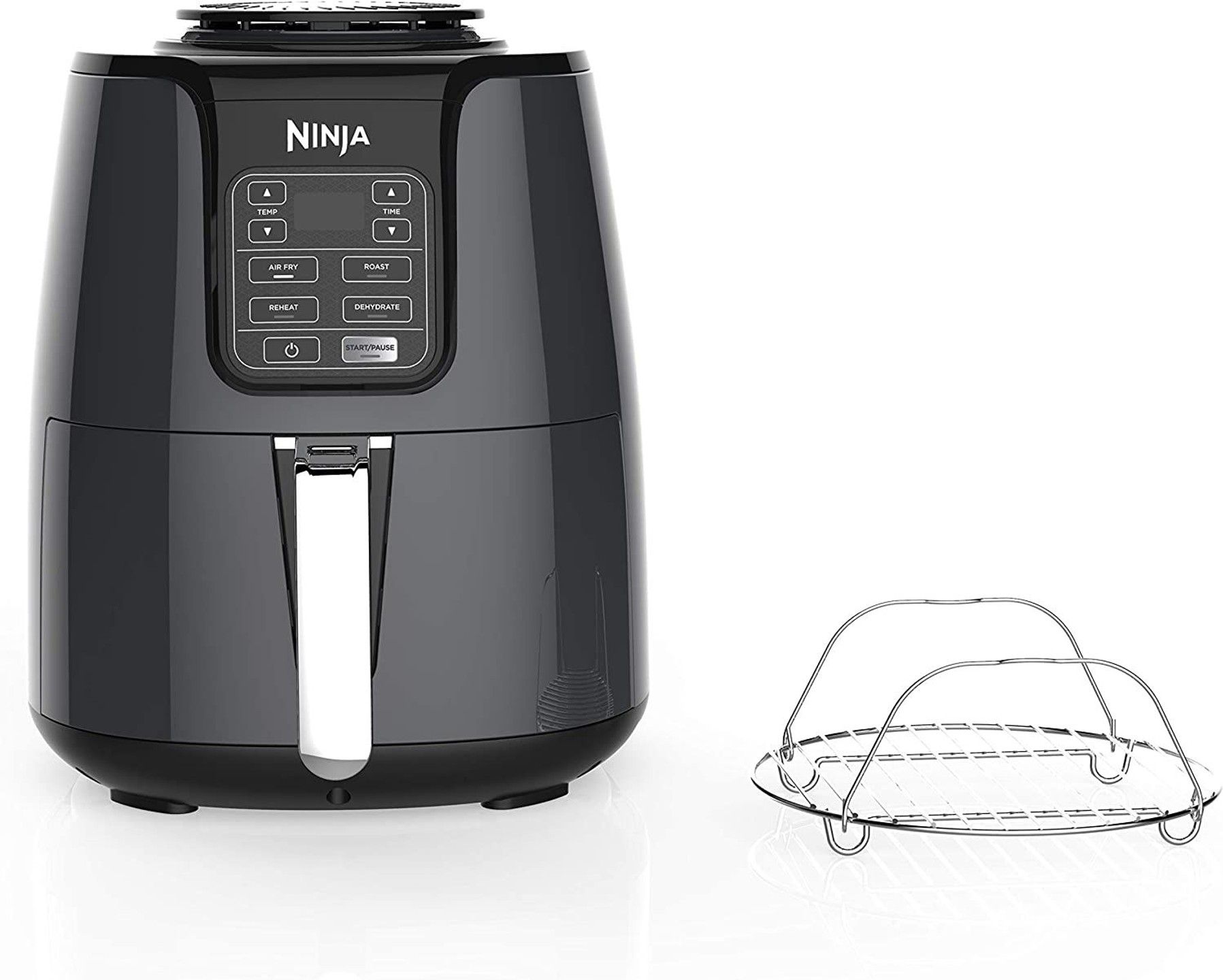 Treat couples to a healthier way of cooking that reduces fat by up to 75 percent, compared to traditional frying methods. This Ninja air fryer has a range of 105 degrees Fahrenheit to 400 degrees Fahrenheit and includes a 4-quart ceramic-coated nonstick basket and crisper plate that can hold up to 2 pounds of French fries.
Set a couple up for a grand adventure or relaxing getaway with an Airbnb gift card. A gift card makes for a great wedding shower gift, allowing newlyweds to use it for their honeymoon or save it for a milestone anniversary. When they're ready to travel, they can choose from an impressive offering of stylish beach homes, eclectic condos and chic apartments around the world.
Under $150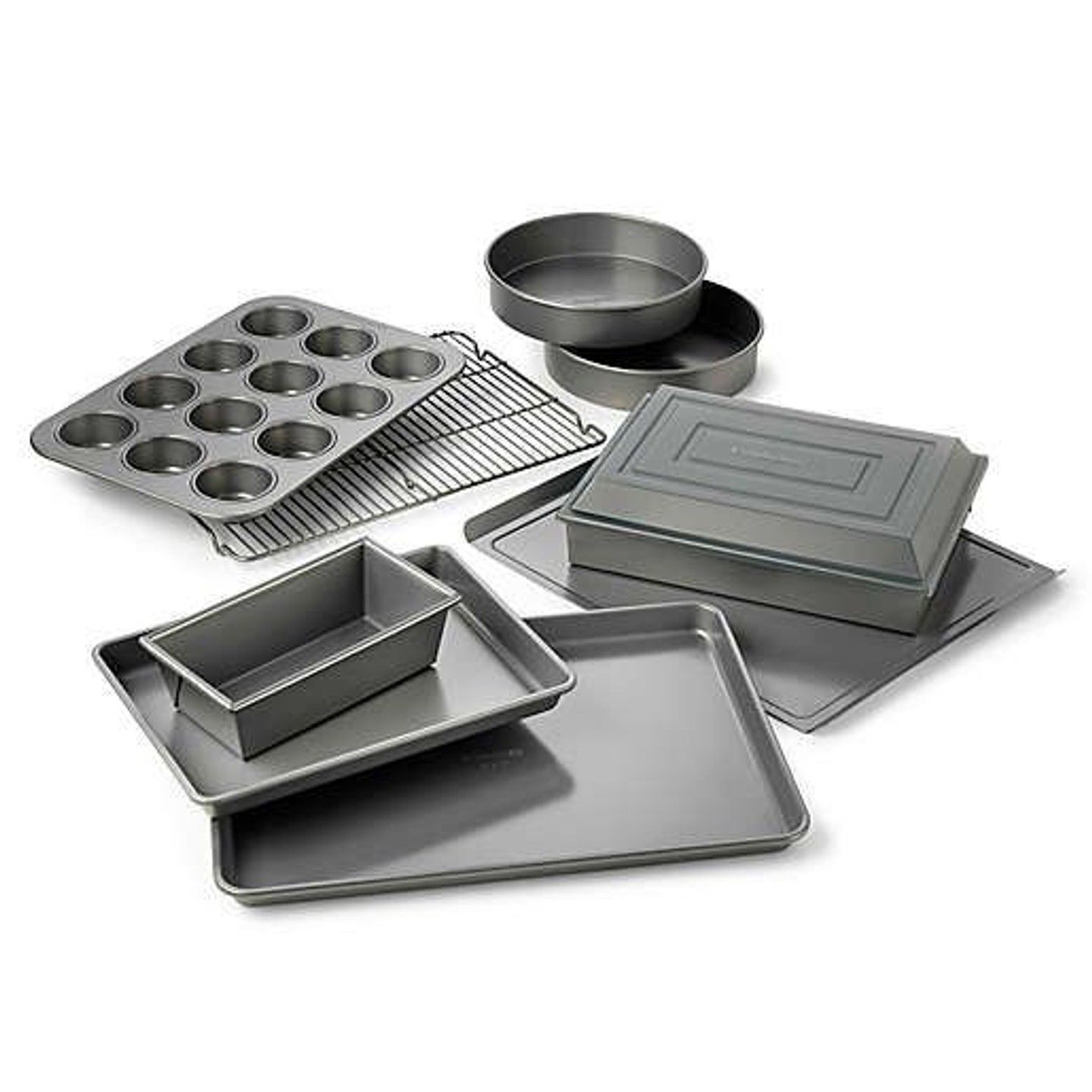 This high-quality equipment will set aspiring bakers up for success, with options for cookies, cakes, muffins, cupcakes, breads and more. Each piece of stainless steel bakeware has a double nonstick coating that makes it easier to release their favorite baked goods from the pan after removing them from the oven.
Here's what you get:
Large cookie sheet
12-inch by 17-inch baking sheet
Two 9-inch round cake pans
9-inch by 13-inch brownie pan
9-inch by 13-inch cake pan
Cooling rack
Lid for 9-inch by 13-inch cake and brownie pan
Medium loaf pan
12-cup muffin pan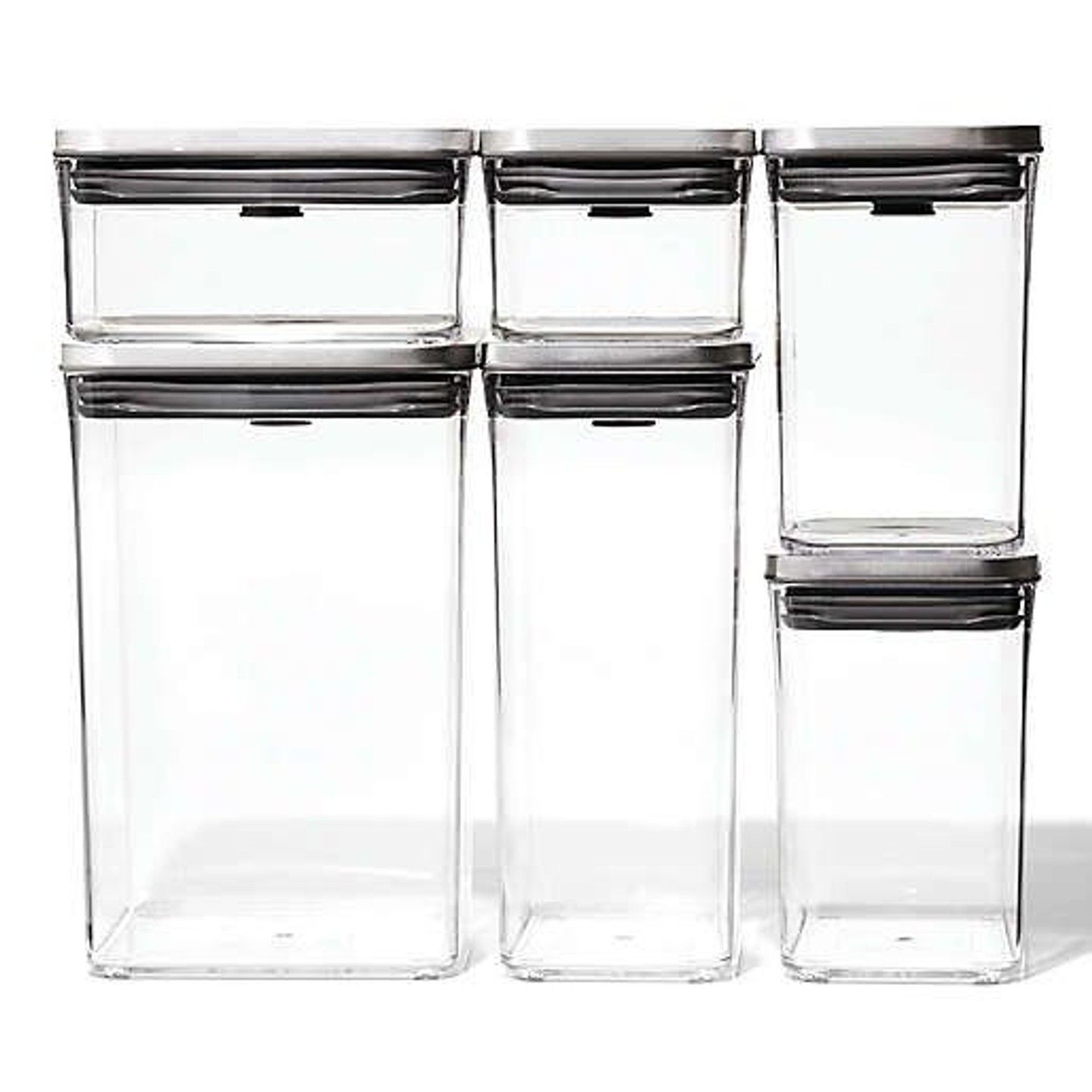 Enhance the organization of a couple's pantry with this six-piece airtight container set. It comes with a variety of sizes, which are perfect for storing items like cereal, pasta, cookies and other dry items.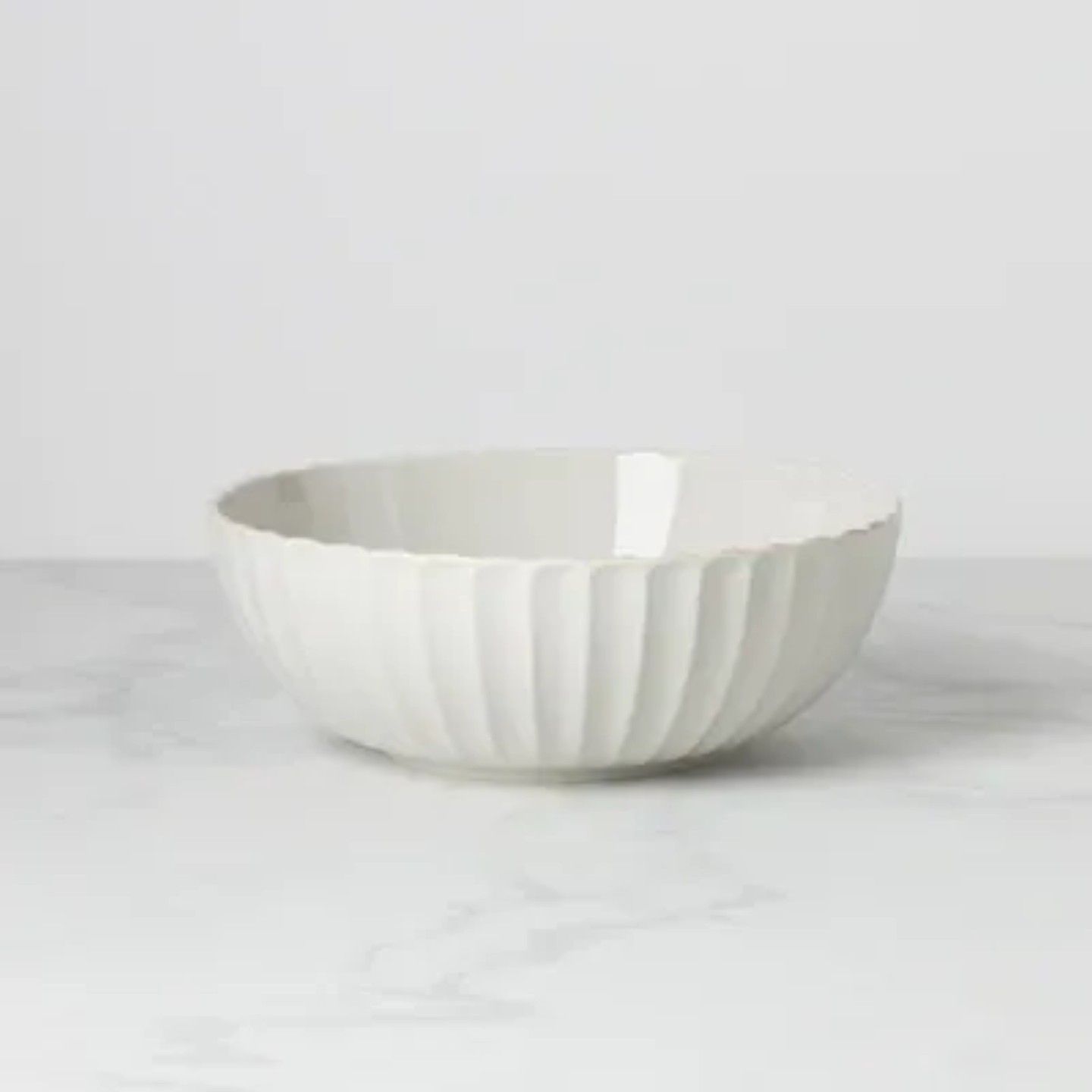 This bowl has a simple, feminine design and tea-stained finish that blends well with most kitchen and home decor. With an 80-ounce capacity, couples can use it for everything from a laid-back potluck to more formal dinner parties.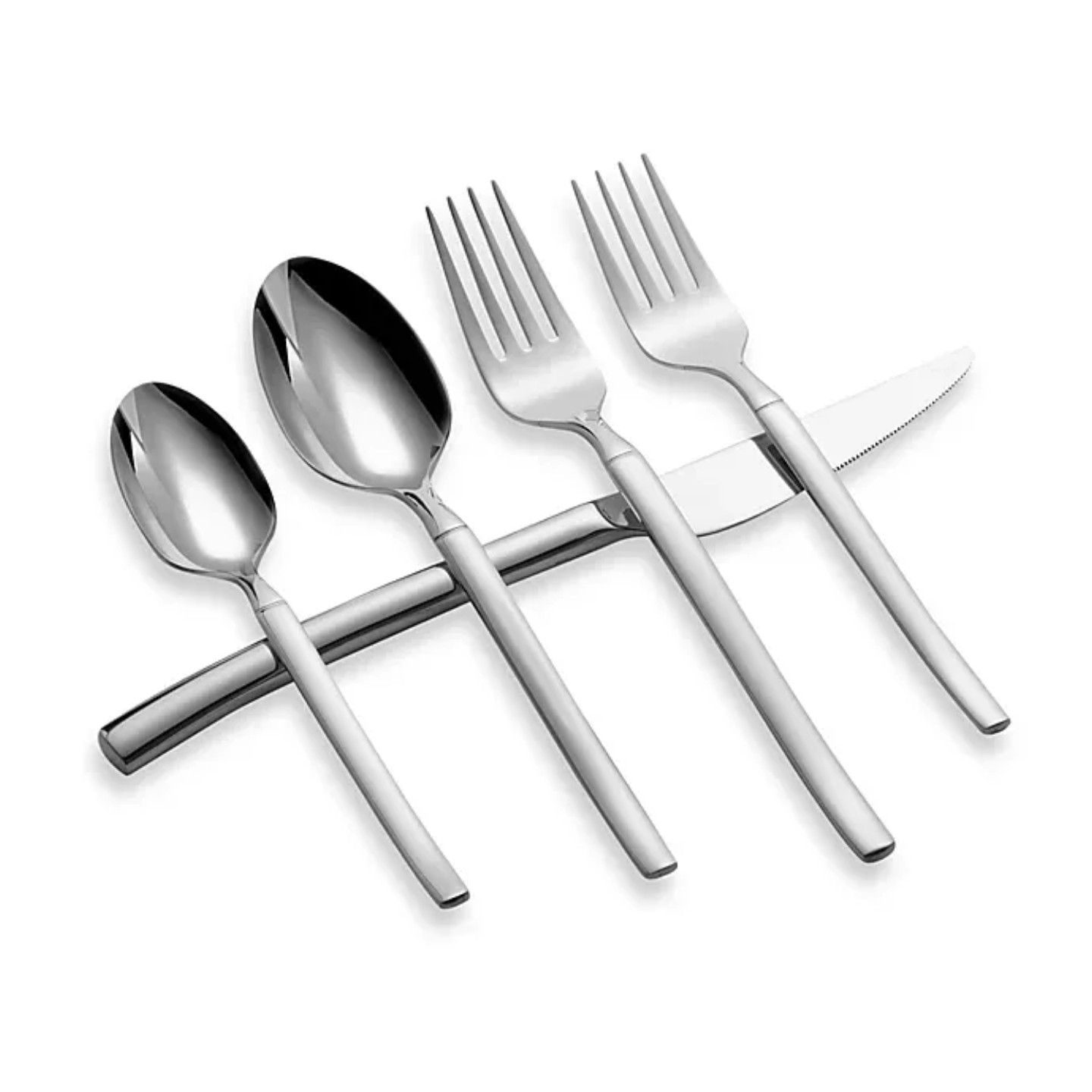 For couples who love to impress, these dishwasher-safe utensils are made from heavy-gauge stainless steel with a stunning mirror finish. The set is well-suited for both entertaining and family meals, offering eight five-piece place settings and an additional butter knife, sugar shell, serving spoon, slotted serving spoon and serving fork.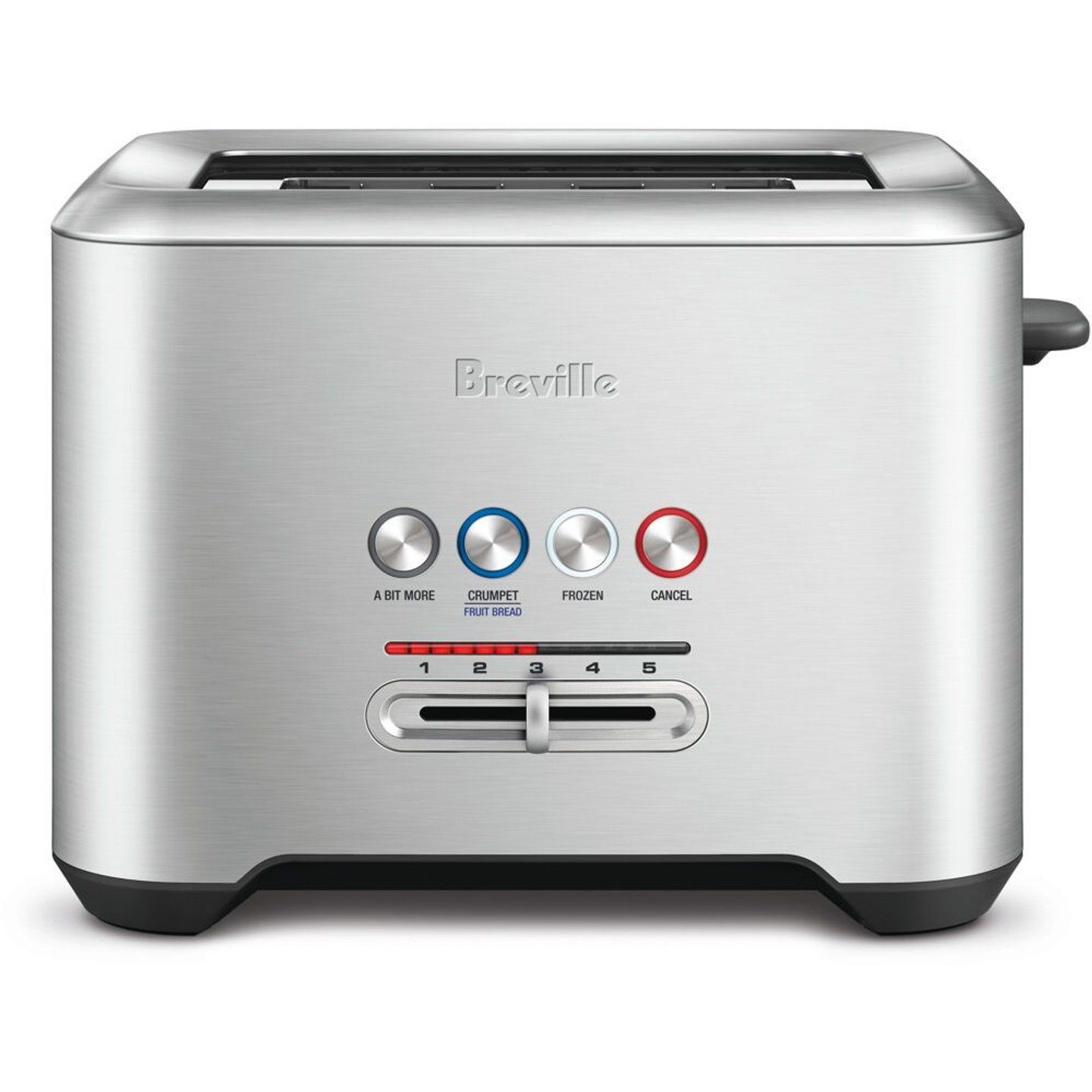 Ensure couples always have perfectly toasted bread with this Breville appliance that features a "lift and look" lever that raises and lowers the carriage to show the browning progress. The high-lift feature also makes it easier to retrieve smaller items, like English muffins, without risking a burn.
Under $250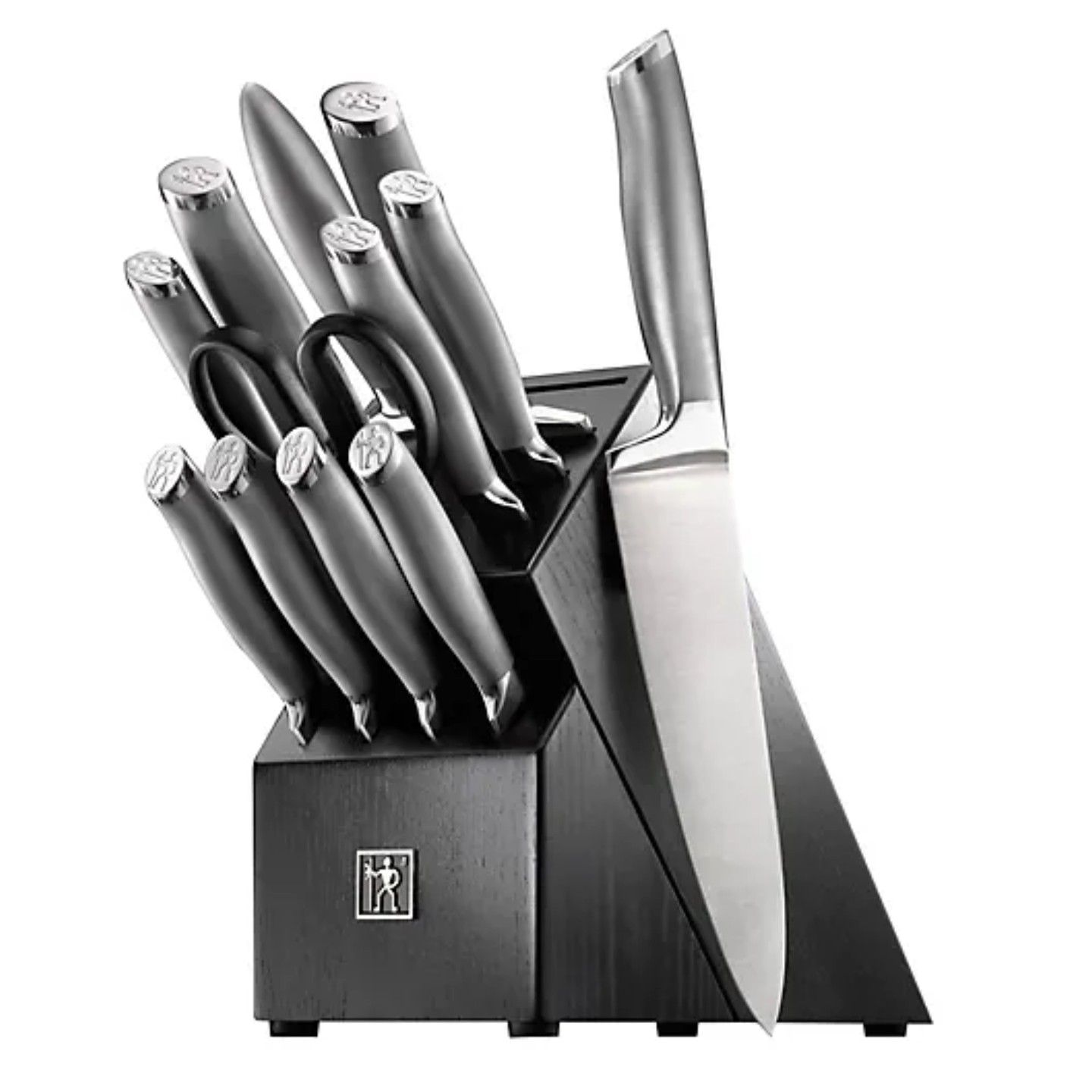 These knives are fabricated from high-quality German stainless steel that provides long-lasting sharpness. Couples will love the smooth handles that are contoured for comfort and satin-finished blades that produce precision cuts. Adding to the sleek style of the knife set are the stainless steel end caps stamped with the brand's chic logo.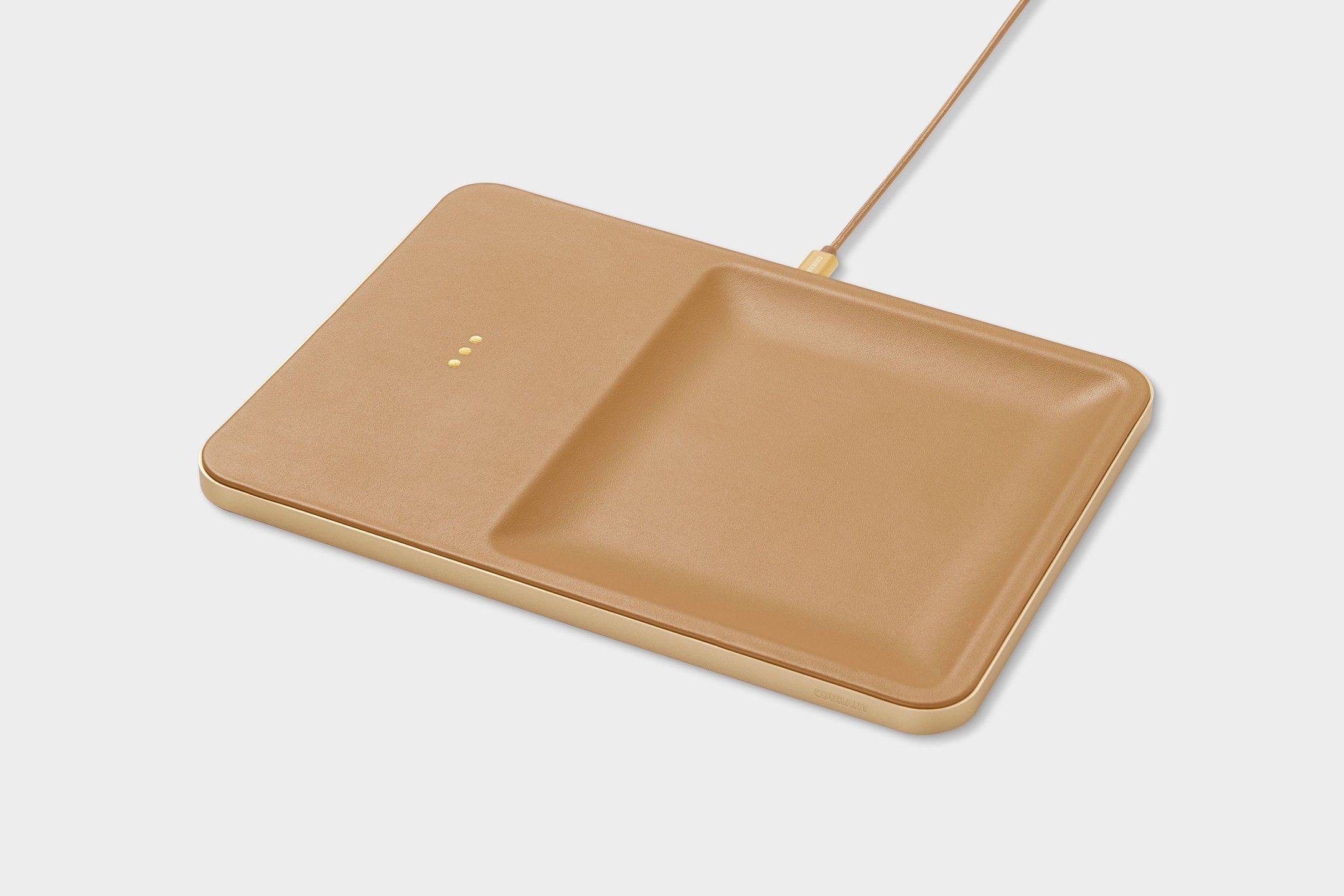 Couples can keep their devices organized in style with this wireless charging tray that can support multiple gadgets at once. A spacious accessory compartment hides cords behind a tasteful pebbled leather exterior and its weighted, non-slip construction ensures it will stay put while charging.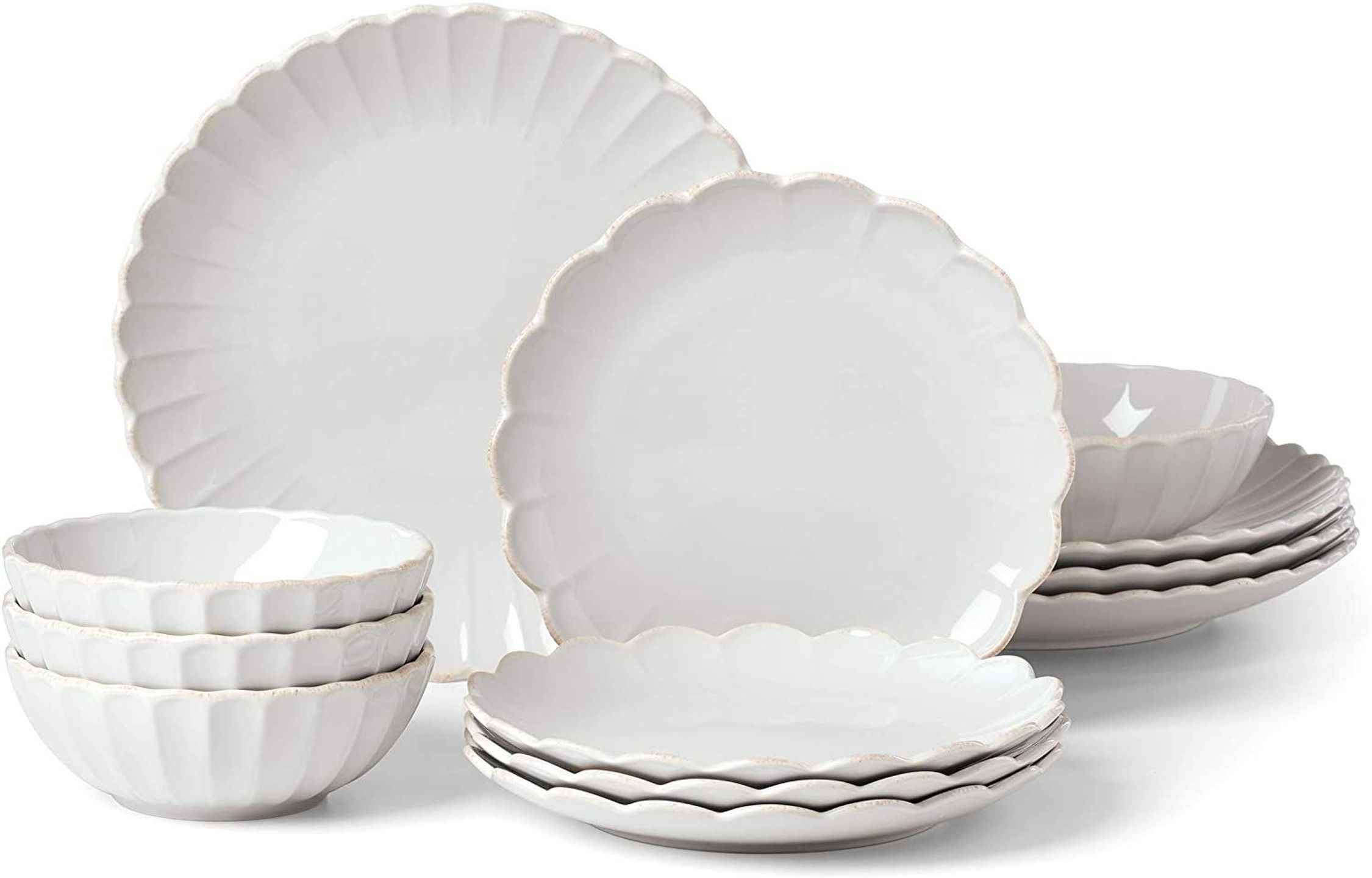 Add a touch of sophistication to a couple's kitchen with this 12-piece dinnerware set that boasts a tea-stained finish and elegant scalloped design. These are high-quality pieces, as Lenox French Perle has an impressive 130-year history of craftsmanship. This is a timeless wedding shower gift that is sure to be part of their household for decades.
Send a couple off on their honeymoon in style with this luxe carry-on bag, offered in striking colors like burgundy and misty gray. It features a molded trolley handle, easy-lift top and side grips, a zippered pocket for damp item storage, and an antimicrobial coating on major touch points that helps keep hands clean.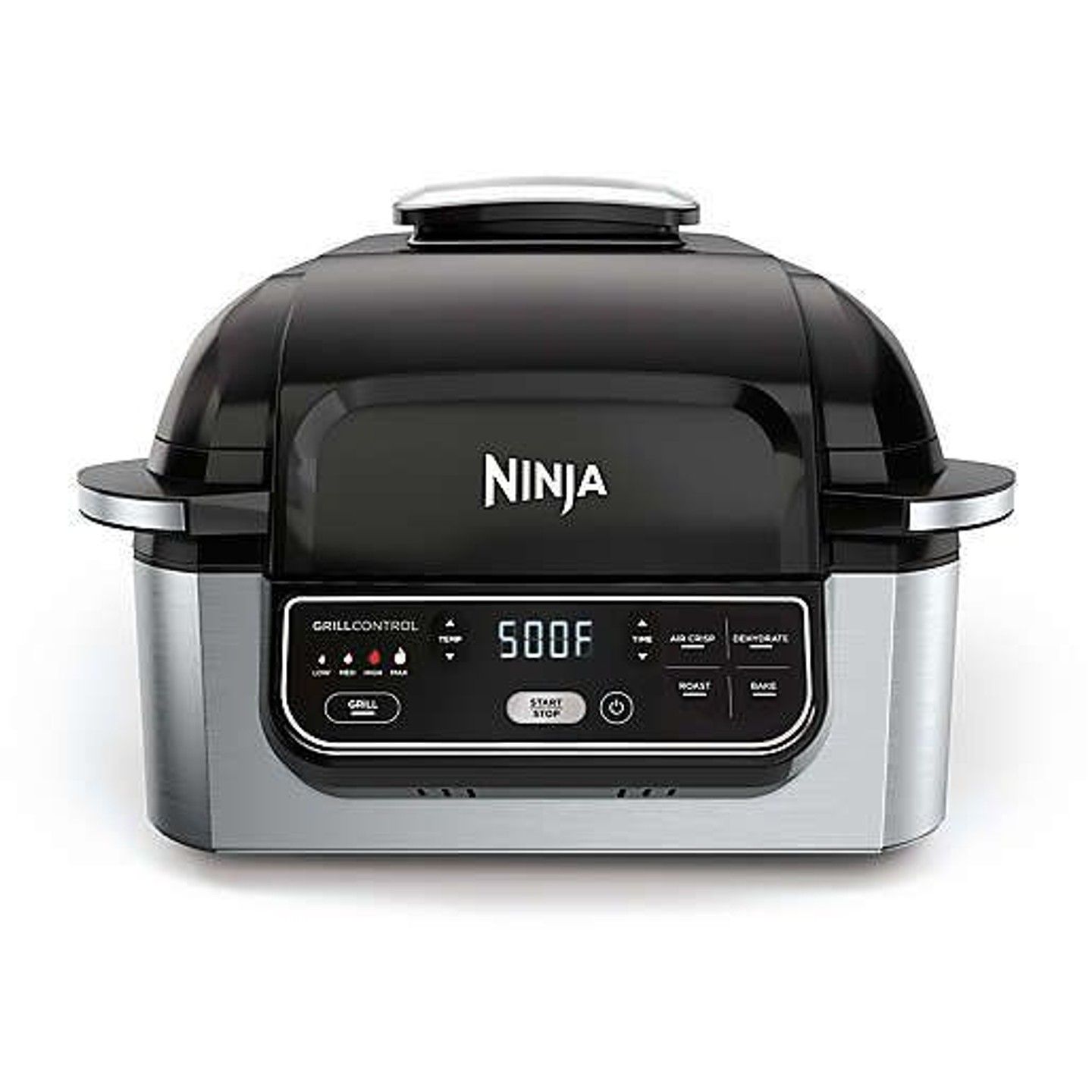 Couples can grill indoors with this multipurpose appliance that features one-of-a-kind technology to heat up to 500 degrees Fahrenheit, meaning it can be used for searing meat like poultry and pork or cooking up juicy burgers. Burgers will even have perfect char marks thanks to the included grill grate.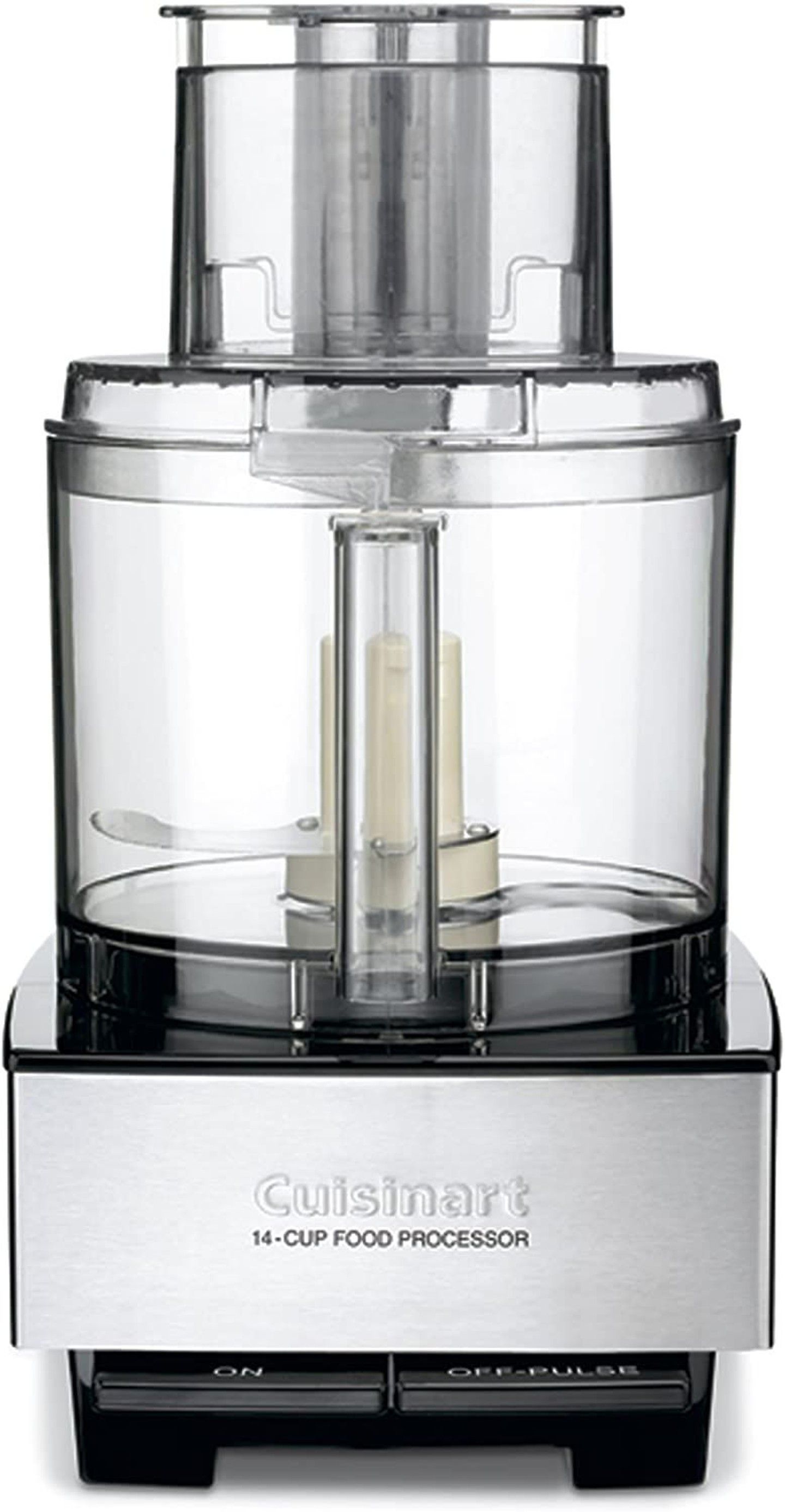 Couples who are home in the kitchen will enjoy this workhorse gadget, which facilitates shredding, slicing, chopping, kneading and mixing all with a single tool. Intuitive on-off pulse buttons help home chefs get the exact results they're hoping for every time. This food processor includes a slicing disc, shredding disc, chopping/mixing blade, and an extra-long cord.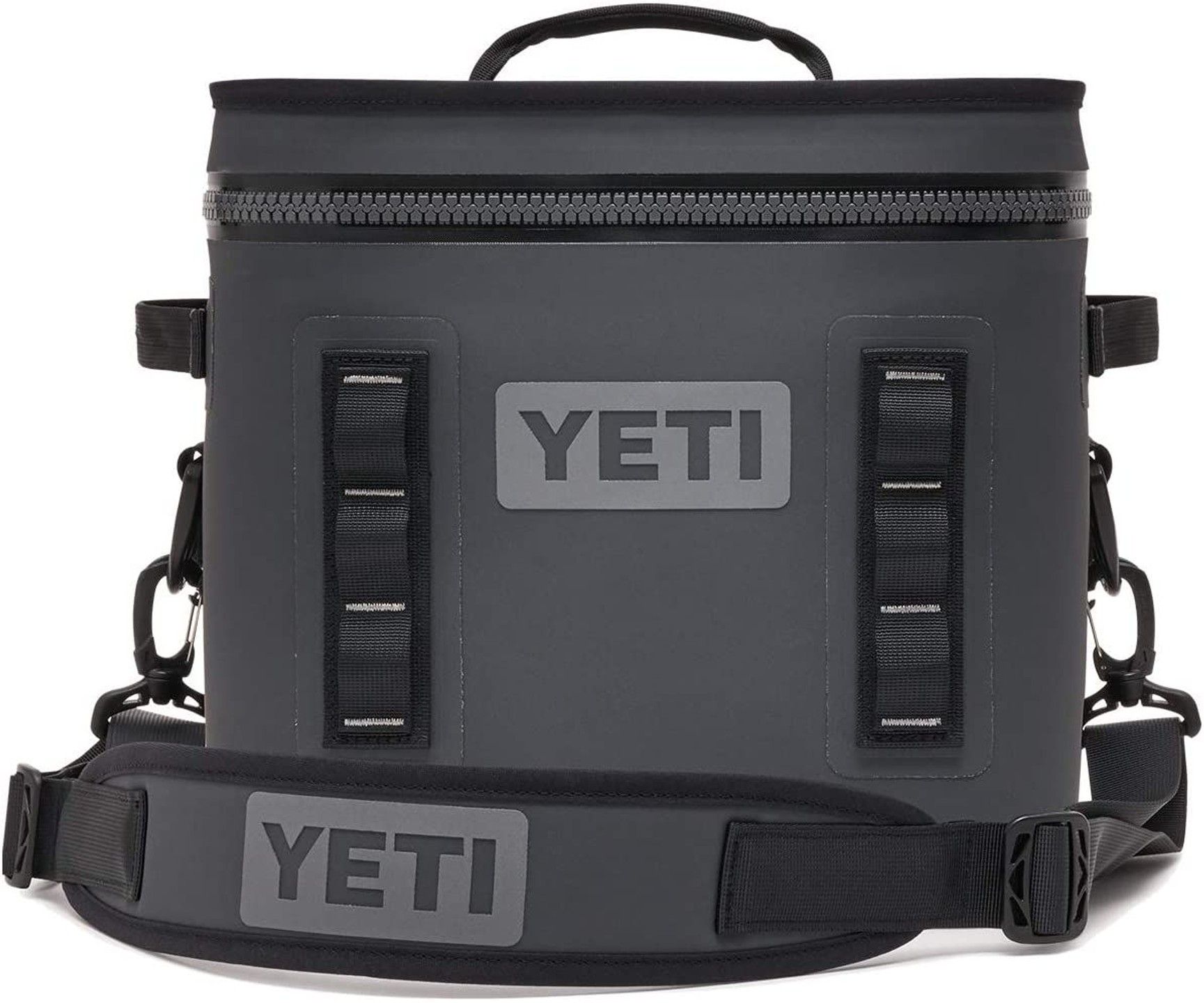 For a couple that's always on the move, this is a wedding shower gift they're sure to love for road trips, campouts, hikes or even a lazy day by the water. The cooler seals in moisture with a waterproof zipper and a puncture-proof lining while keeping its contents cool.
Under $500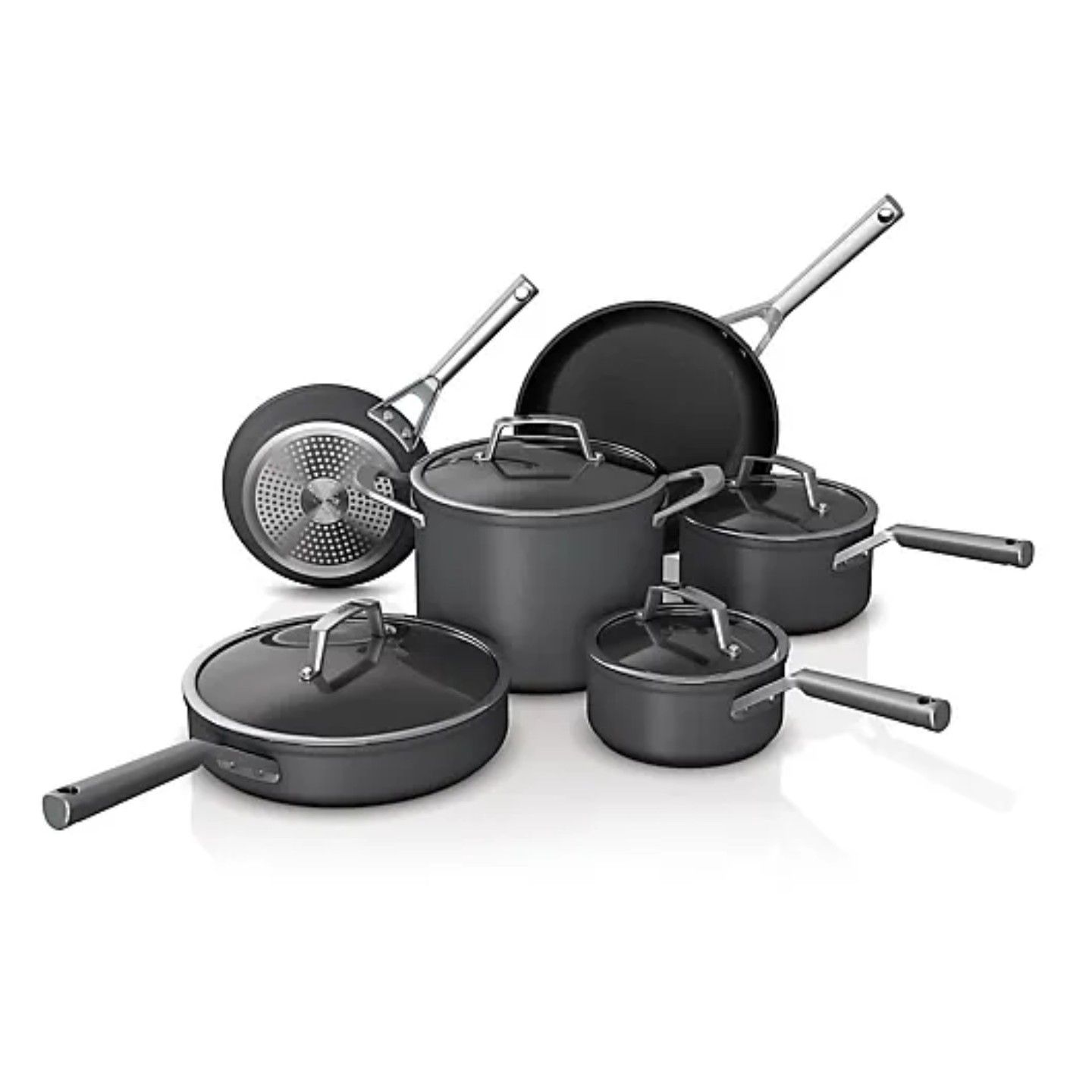 Treat couples to quality at-home cooking experiences with these premium pots and pans featuring a hard-anodized aluminum base. They are oven safe up to 500 degrees and can be used on any type of stovetop. Lids made of tempered glass also have thick, stainless steel rims, which prevent splatter and lock in moisture.
Here's what you get:
8-inch fry pan
10.25-inch fry pan
1.5-quart saucepan with lid
2.5-quart saucepan with lid
3-quart sauté pan with lid
6.5-quart stockpot with lid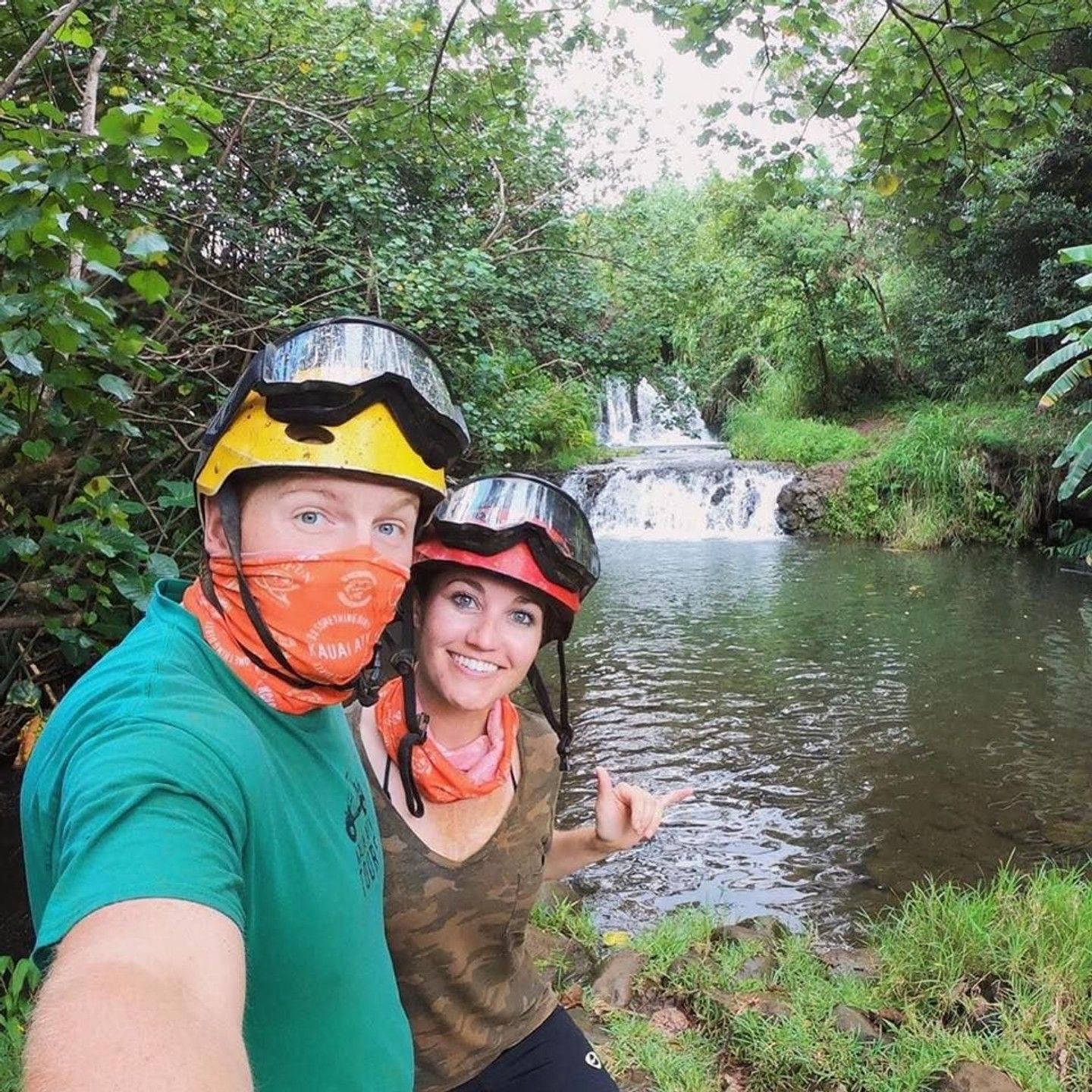 For Hawaii-bound newlyweds, this unforgettable Kauai ATV waterfall tour includes a visit to sites of major motion pictures like Jurassic Park. The three- to four-hour tour begins near the old Koloa Sugar Mill and will have love birds zipping over the beaches of Kahili Ridge and making stops at an ethereal waterfall and historic WWII bunkers.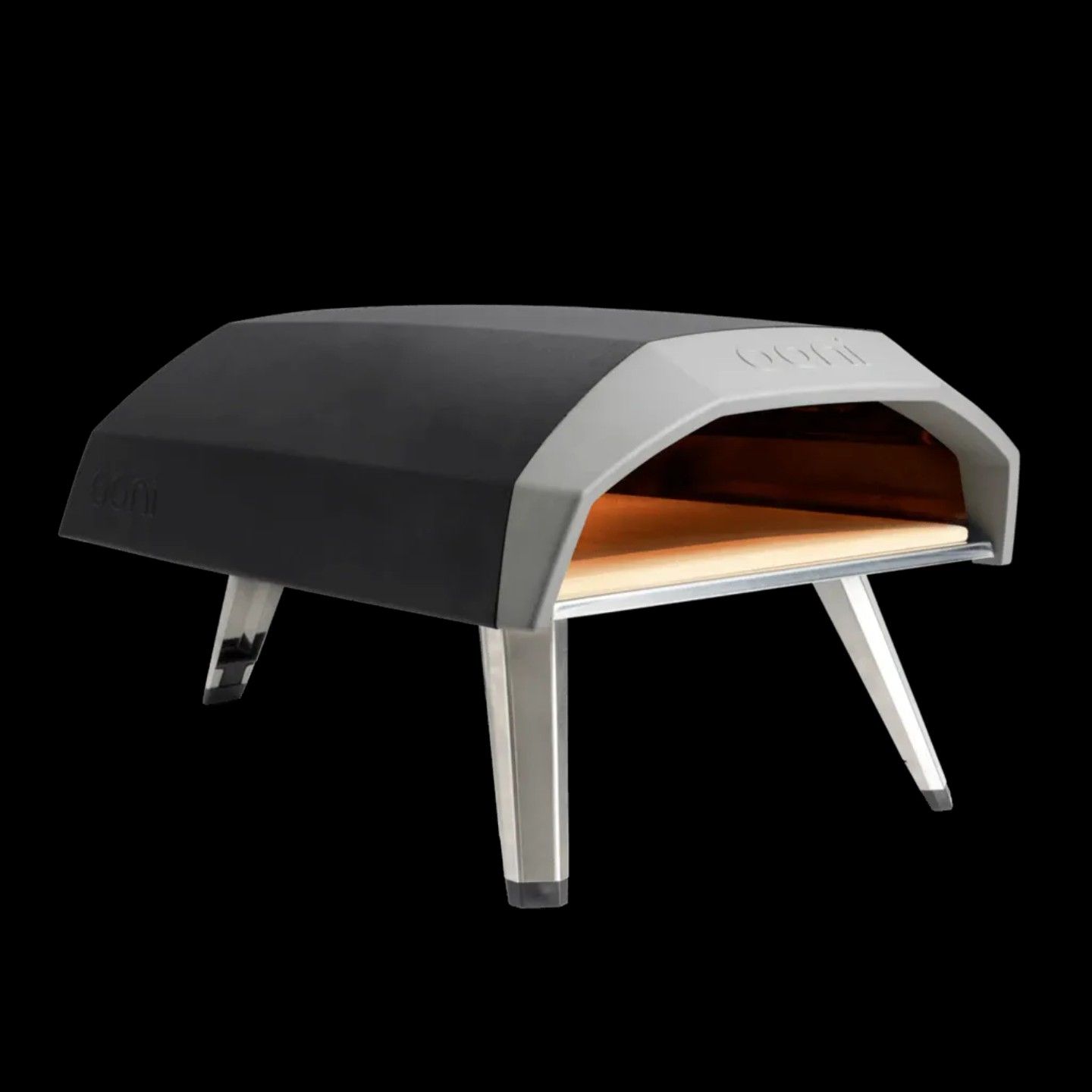 Bring a taste of Italy to a couple's home with this gas-powered outdoor oven that can cook 12-inch pizzas in as little as 60 seconds. Crispy on the bottom and perfectly gooey on the top, the homemade pizzas they make in this oven will make takeout a thing of the past.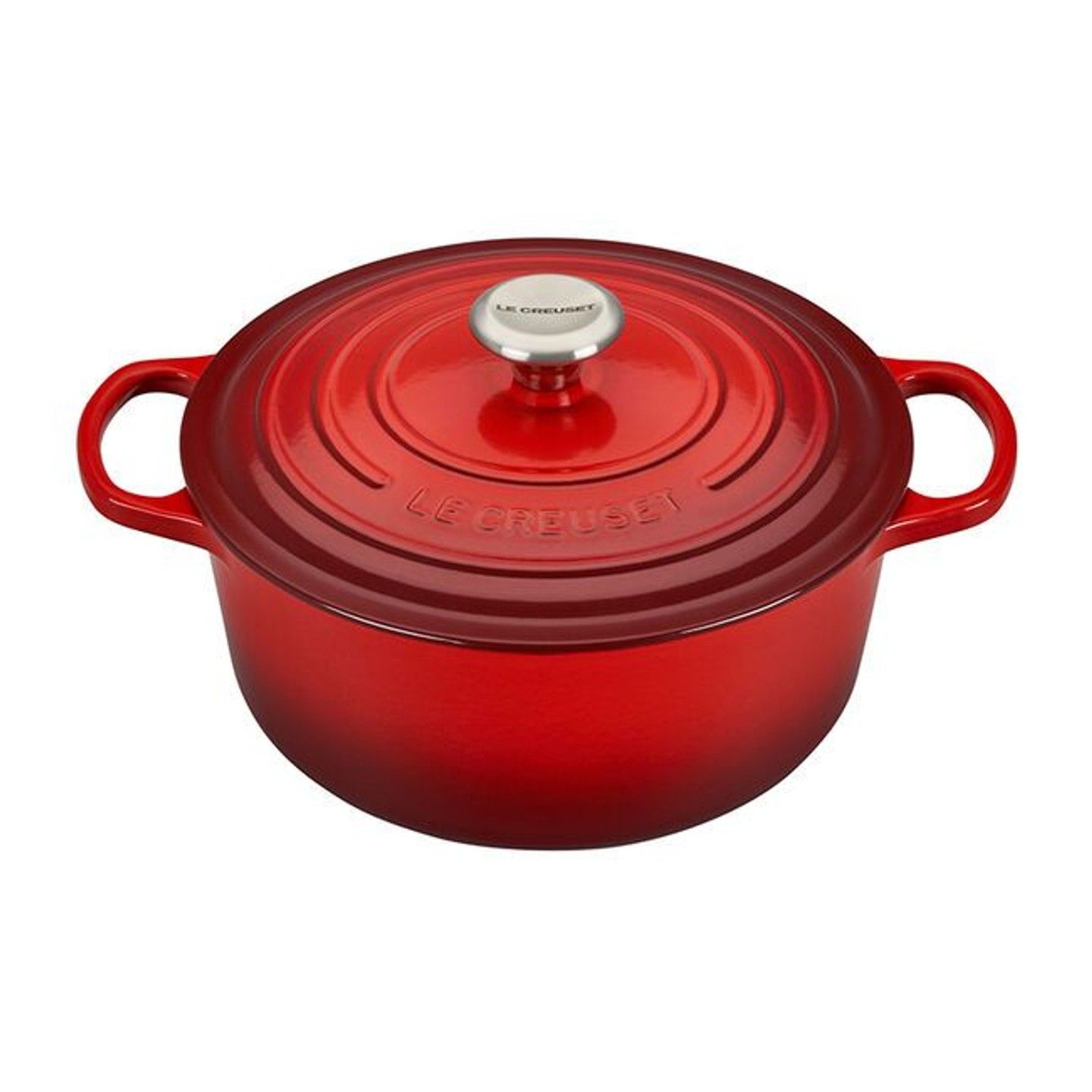 This enameled cast iron cookware from Le Creuset is a rare piece of cookware that is so durable, useful and classic it will be a staple in a couple's kitchen decades after exchanging vows. This bestseller has incredible heat distribution and retention, making it a great pick for cooking braises, soups, bread and so much more. Its impermeable enamel surface is also ideal for raw or cooked for food storage or for marinating with acidic ingredients like wine.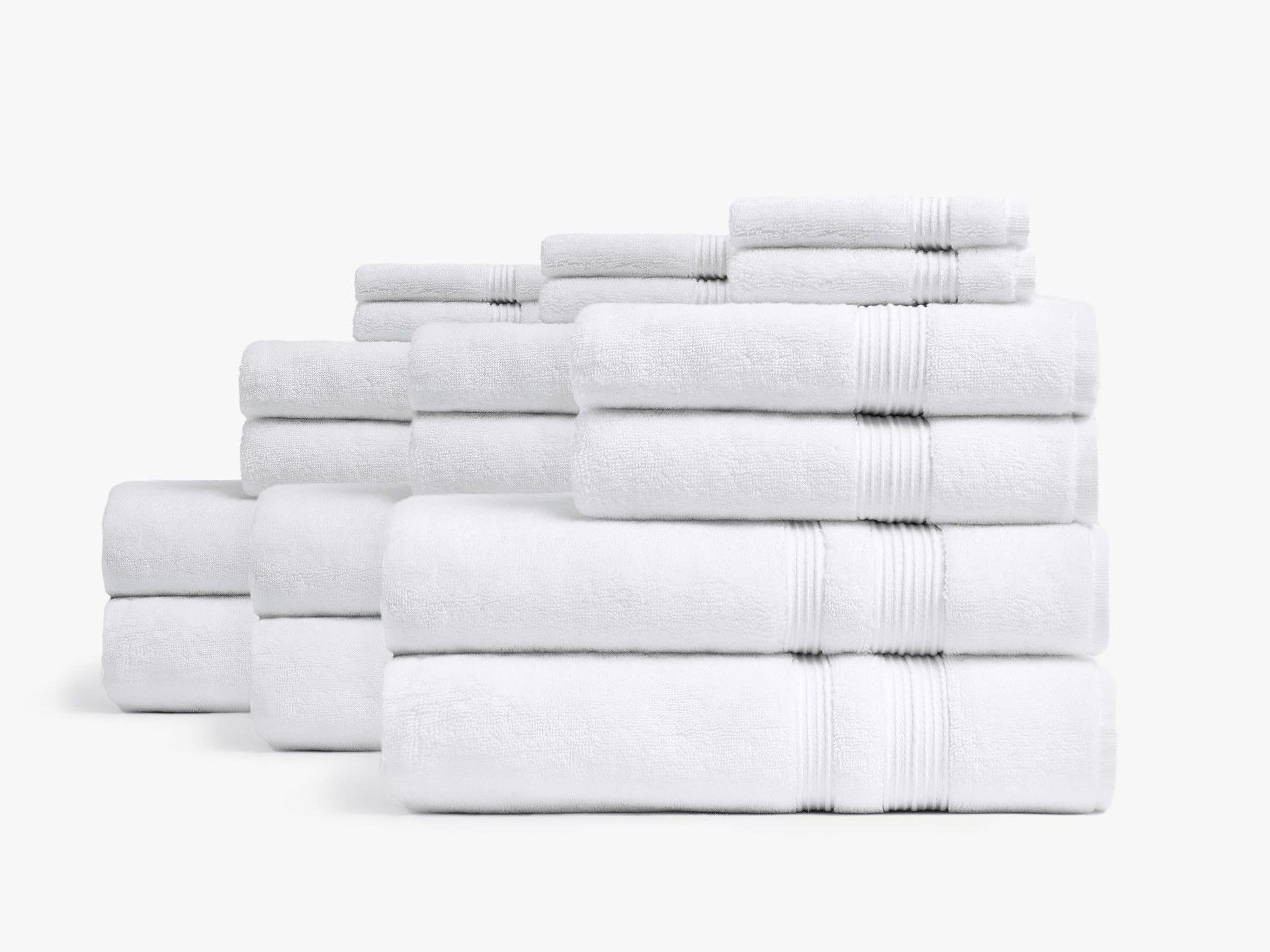 Upgrade a couple's bathroom with these luxe towels loomed from premium 100-percent long-staple Turkish cotton. The set includes four bath towels, four hand towels, four washcloths, and a matching bath mat. To make the wedding shower gift more of a keepsake, use an embroidery service to have the couple's names monogrammed on the towels.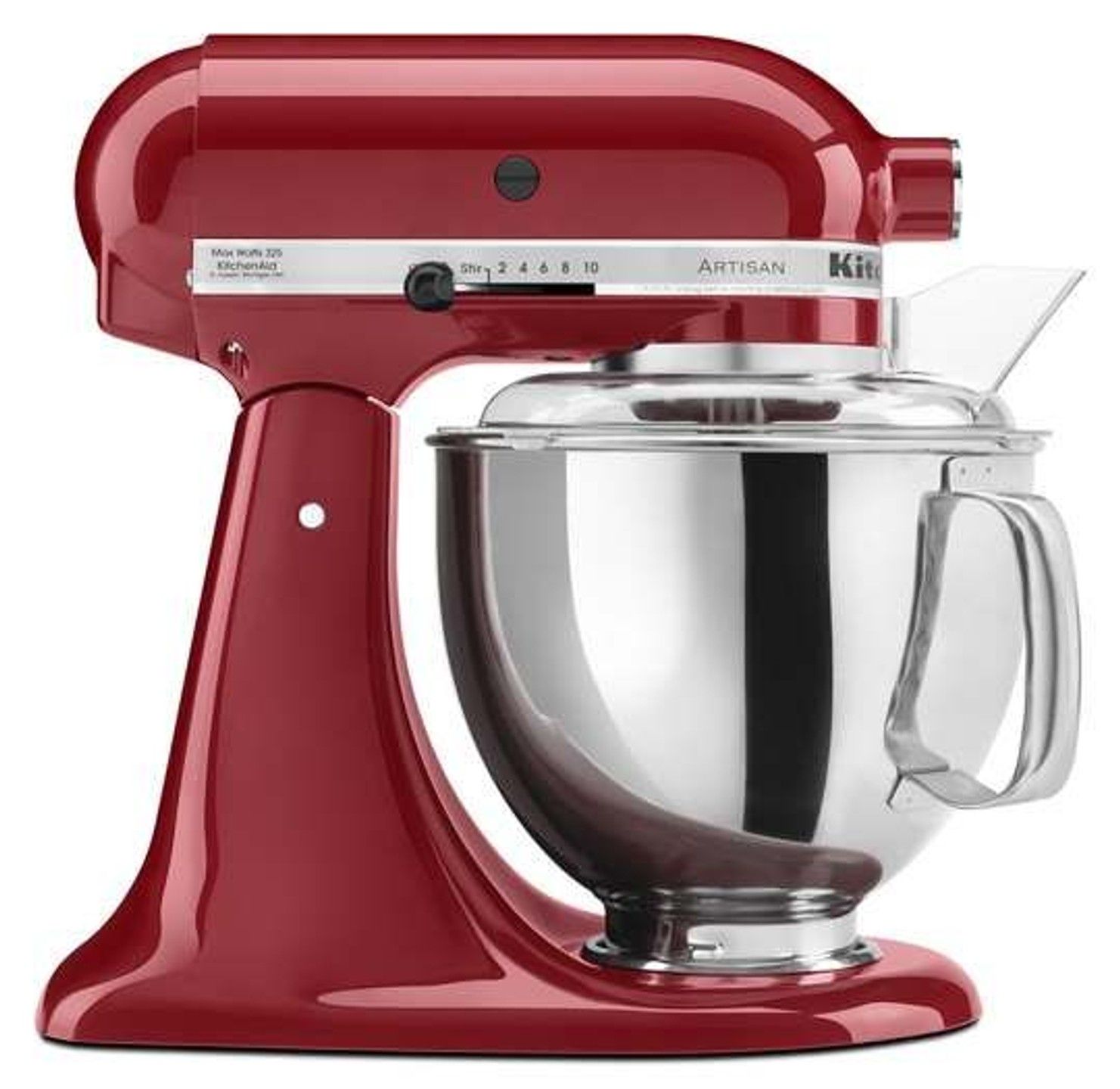 The perfect wedding gift for a couple that loves to bake, this heavy-duty stand mixer offers 67 touchpoints and a powerful motor that can handle everything from cake batter to dense bread doughs. A stainless steel bowl with an ergonomic handle that locks into the base is included, and there's an easy-install two-piece pouring shield that makes it simple to add ingredients.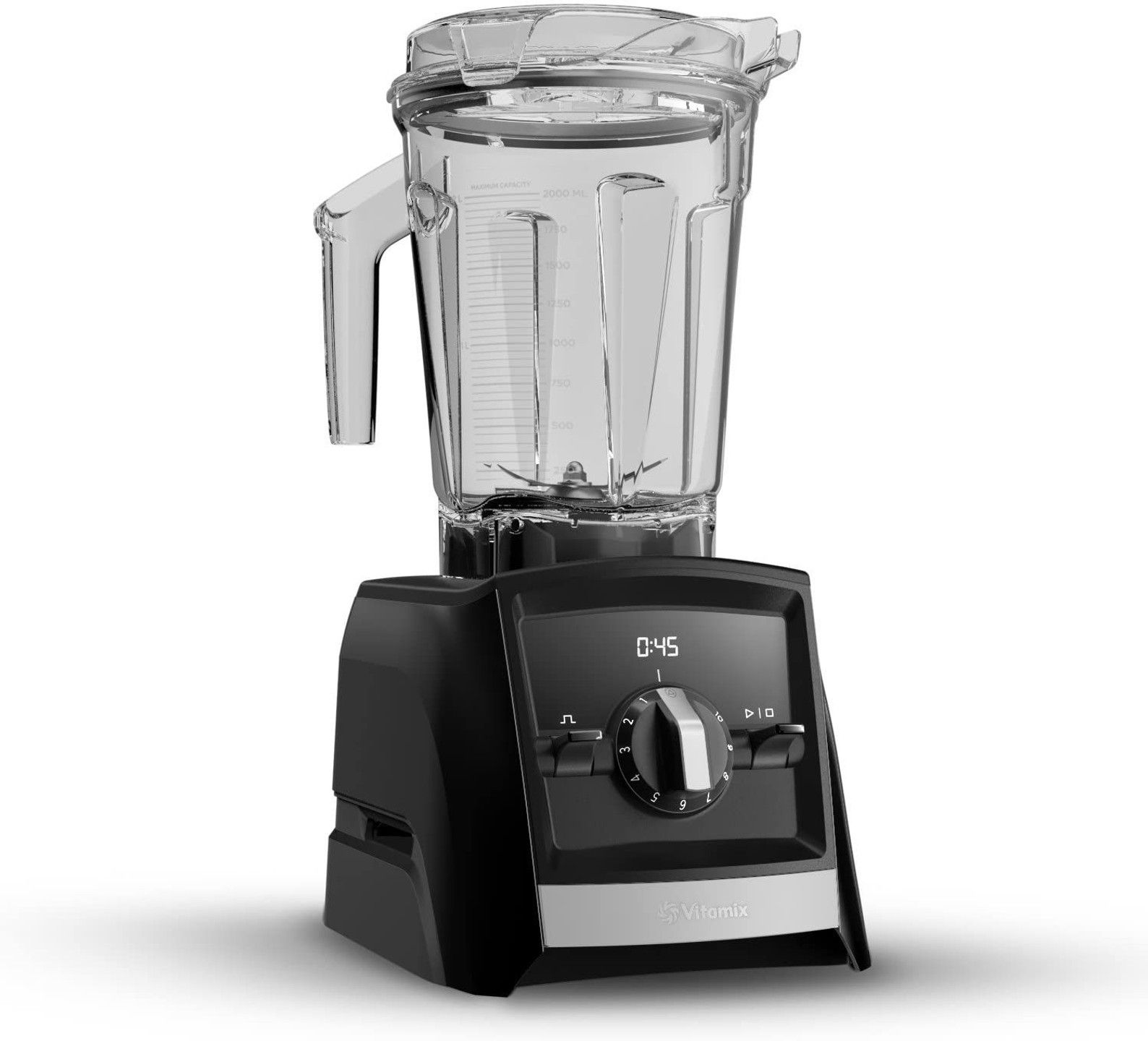 This go-to blender will be a countertop staple for decades, making it an incredibly thoughtful wedding shower gift. It's durable and effective, with intuitive controls and a built-in digital timer that ensures optimal blending outcomes. It also comes with a range of container sizes and a motor base that automatically adjusts the maximum blending times.
Over $500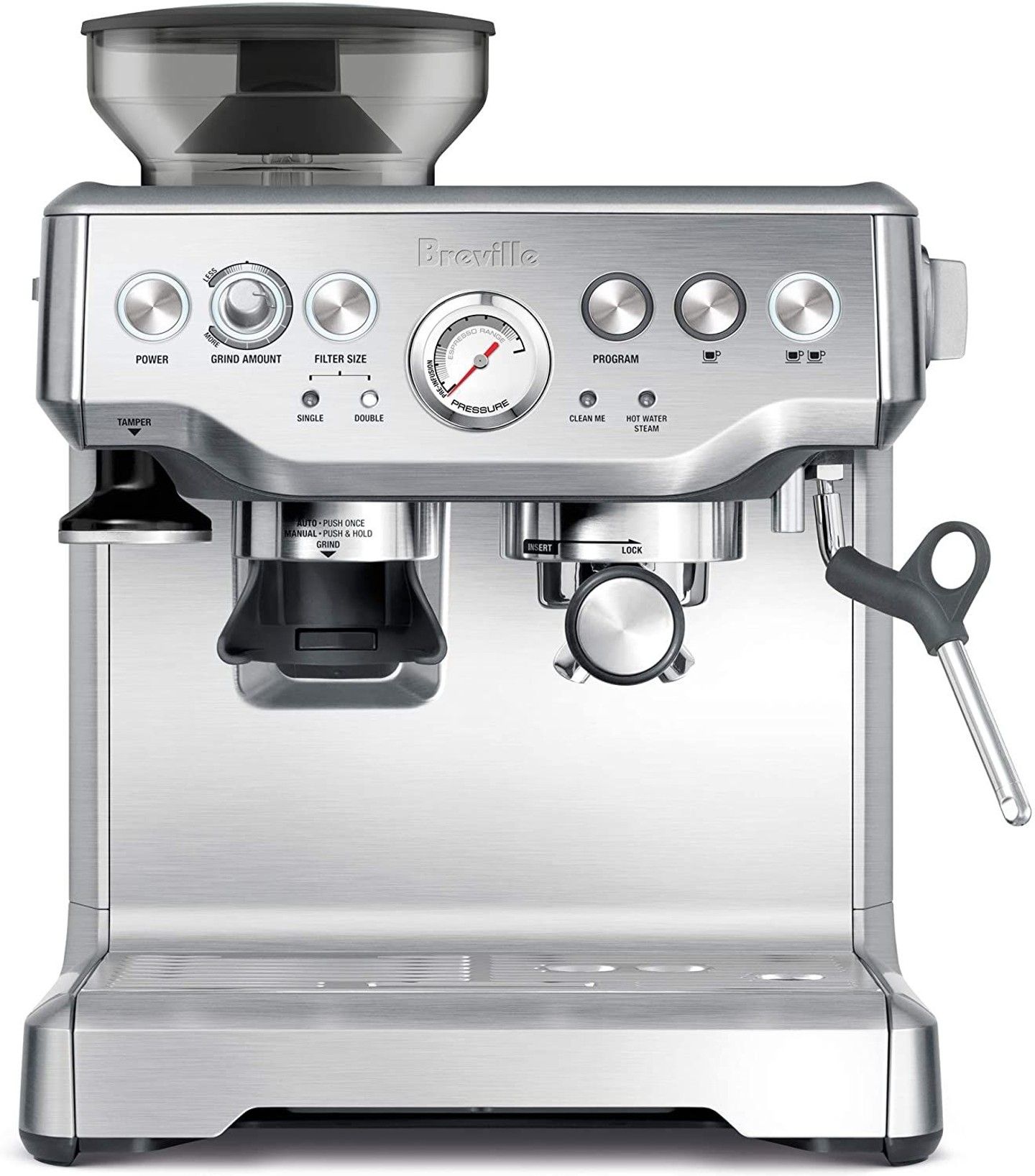 Help couples kick-start their mornings with a caffeinated beverage so good they'll forget their barista's name. This professional-quality espresso machine boasts a burr grinder designed to automatically release the correct amount of coffee based on taste preferences, and digital temperature controls that ensure a rich, velvety espresso extraction. There's also a milk steaming wand, making it a breeze to whip up everything from cappuccinos to lattes and macchiatos.
For couples who love to entertain, this epic high-performance grilling system can make up to 28 burgers at a time. It includes a porcelain-enameled stainless steel cooking grate and a sear station that adds coveted char marks to the meat. A side burner can cook or sauté side dishes, and a stainless steel lid retains heat to keep food warm until it's time to eat. The grill also features a built-in thermometer, allowing users to monitor their food from a linked smartphone.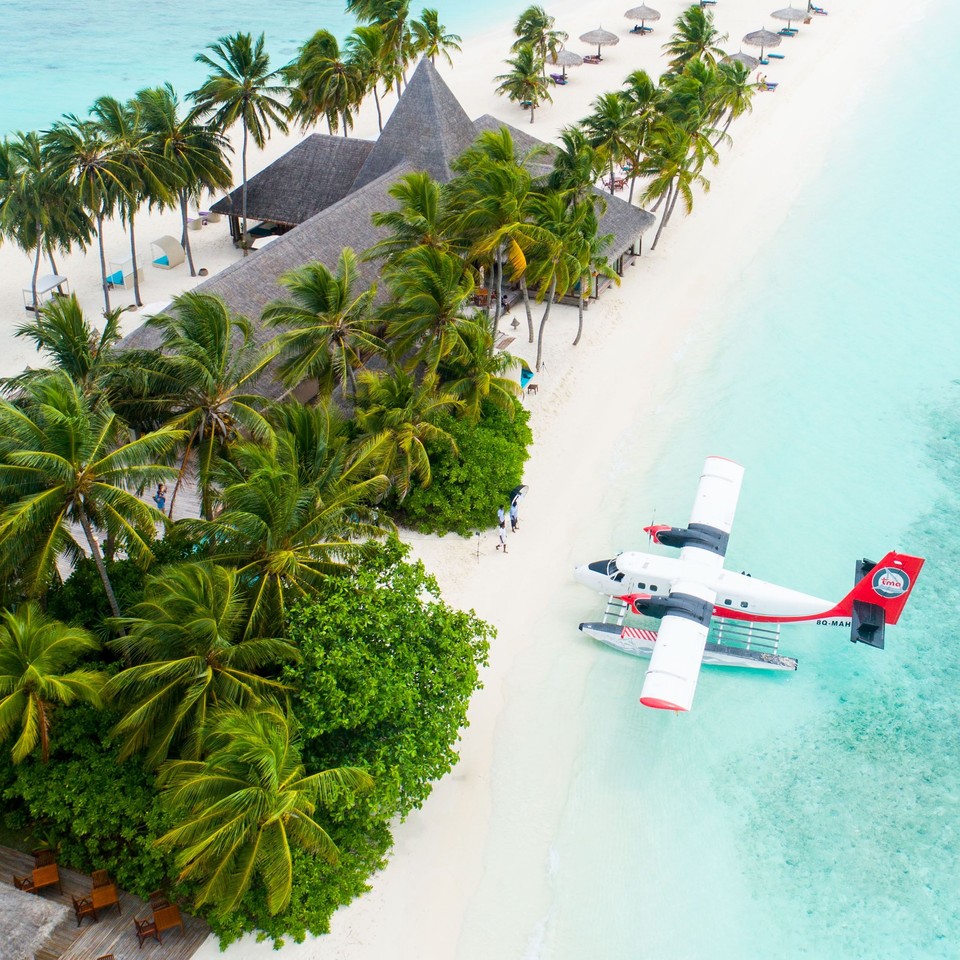 You can contribute cash gifts to couples who set up a zero-fee Joy Honeymoon Fund, which can be used for resort stays, cruises, plane tickets and more. Help couples take a break from wedding planning and dream about the experiences that await after saying "I do," from relaxing massages and romantic dinners to skydiving, snorkeling and jet ski rides along the coast.