One step outside, and it's plain to see that things are a bit different. Face masks are worn to the grocery store, and hand sanitizer is on every checkout counter in town. Understandably, weddings will also be different for the foreseeable future. Taking precautions to prevent the spread of COVID-19 will continue to be on the minds of couples well into 2021 and beyond.
Depending on government mandates and the comfort level of you and your guests, having a socially distant wedding may be on the docket. With fewer guests, wedding social distancing isn't as tricky as it sounds. In lieu of postponing or eloping, here are our tips for how to have a socially distanced wedding.
9 Ways to Maintain Wedding Social Distancing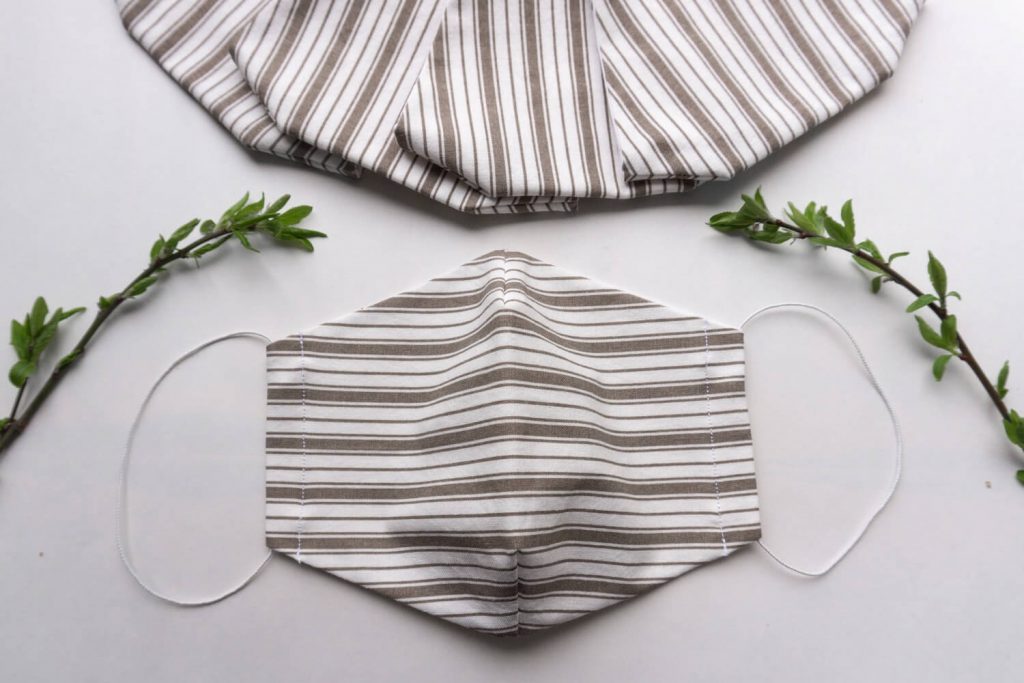 1. Cull the guest list
While you want loved ones by your side during the wedding ceremony, you may have to cut your guest count to keep social distancing guidelines. Additionally, your wedding venue may not be able to handle the full list of attendees while maintaining six feet of distance.
Many sites are also limited as far as numbers and percentage capacity, so be sure to check local guidelines. Don't fear, though. There are other ways to incorporate friends and family members who can't attend your nuptials in person.
2. Consider live streaming
Not all of your wedding guests will feel comfortable mingling during a pandemic. A live stream or hybrid wedding can be the perfect answer!
You can use Zoom as an option for out-of-town and immunocompromised guests to witness your wedding. Just remember to interact with them and face the streaming device, like a laptop or tablet, to include faraway loved ones at various points throughout the day.
3. Take it outside
During a pandemic, the open air is preferred instead of sharing enclosed spaces where germs can pass more quickly. Therefore, holding your ceremony and reception outdoors can solve quite a few problems. Chat with your wedding planner on how to switch up the floor plan at your venue to maintain distancing guidelines.
4. Maintain your distance
Keeping six feet of distance should be top of mind when making seating charts for both the ceremony and reception. Guests should be seated in socially distant seats that are far enough apart. You could also place your attendees in groups. This way, families can sit together while maintaining appropriate spacing between them and other groups.
The same care should take place at the reception. Place no more than six people per table, and only seat families or groups of friends who have been sheltering in place together. Mixing groups can be dangerous, so be thoughtful about how guests can maintain a safe distance while sitting and moving around your venue.
5. Require face masks
Businesses, restaurants, and stores are requiring face masks, and a wedding is no exception. But protecting your loved ones doesn't have to be a chore. You can provide masks or ask guests to bring their own. Personalized masks can also double as fun wedding favors, and some couples are customizing masks with their wedding hashtags or initials!
6. Keep it clean
Before the wedding celebration, ensure surfaces are decontaminated and offer sanitizing stations throughout your wedding activities. Have hand sanitizer, disinfecting wipes, and cleaner-filled spray bottles available to spruce up areas that need to be re-sterilized.
Check with any regulations your venue requires, and be considerate of vendors and their concerns. Setting containers of hand sanitizer within easy reach — say, on reception tables and at the bar — allows for quick usage. As an additional favor idea, couples can create custom labels for mini hand sanitizer bottles for guests to use at the wedding and beyond.
7. Serve plated meals
Buffets and family-style setups are hard to monitor, and the more people that food encounters the more dangerous it can be. Opt for plated meals served by staff practicing safety measures like wearing gloves and masks.
The same goes for beverage, appetizer, and dessert stations. It will make your guests feel a bit more special to have their food and drinks brought to their table.
8. Individualize your cake
Sure, you could have your tiered wedding cake cut and served by the catering staff. But you could also get creative by serving guests miniature cakes. Although they're perfectly acceptable as socially distant snacks, it's time to give the cupcake an upgrade. Putting a tiny cake at each place setting is both adorable and unexpected.
Having to pivot during a pandemic can bring about elements you never dreamed of before. Never been a big fan of cake? No problem! This is the time to break the rules and get creative, so feel free to select whichever individually-served dessert your heart desires. Plus, mini desserts are perfect for those adorable social media snaps.
9. Everybody (don't) dance now
Songs by groups like C+C Music Factory can get your reception hopping, but keeping everyone off the dance floor may be best. If you must include the boogying, keep it socially distant and offer ample space for dancing. Family members who've been sheltering together can share space, but they should remain six feet apart from other groups or individuals.
Communicating Expectations for a Socially Distanced Wedding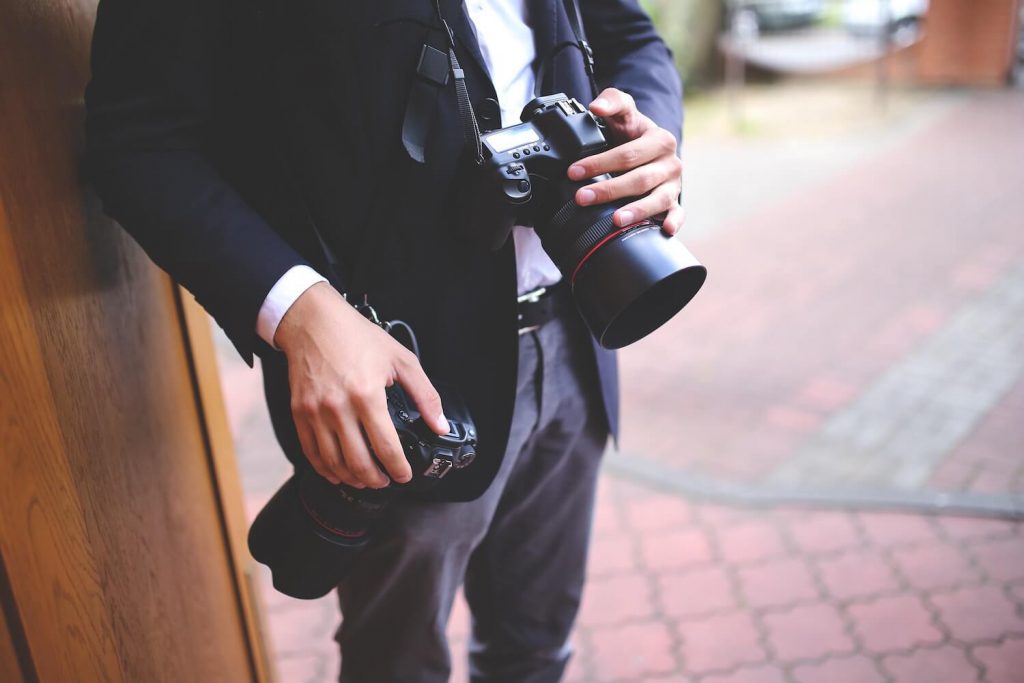 Use your wedding website to inform your guests
Your wedding website communicates lots of your wedding planning decisions. Include all of the traditional information on your site, but make your social distancing expectations clear to your guests, too. If they want to watch the live stream, make that information easily accessible so they can set up their devices as your wedding date approaches.
For those attending in person, there is a bit of preparation — both physical and mental — that goes into getting ready. Guests may have to purchase face masks or toss an extra bottle of hand sanitizer into their pockets or bags.
They also need to mentally prep for other parameters, like resisting the urge to hug those they haven't seen in years. Discourage handshakes and encourage elbow bumping instead.
Just be sure your guests aren't caught off guard by anything they need to do ahead of time. Plus, being proactive can alleviate any fears some may have about attending an event while being exposed to others. Enforcing precautions is a beautiful way to show you care about your friends and family members.
Have a chat with your vendors
If the pandemic has changed your plans, contact your vendors. The caterer needs to know you're cutting your guest list. The florist can add more flowers to your backdrop instead of creating a plethora of wedding reception centerpieces. Vendors may have creative ways to redistribute your budget, so let them weigh in on some of the changes you plan to make.

Additionally, inform your wedding team about the precautions you're taking. A cake artist or floral designer can maintain social distance while they drop off the cake and flowers. Other vendors — like the officiant, photographer, videographer, and catering service staff — will encounter others during your big day. Brief them on any policies you're enforcing, like the use of face masks and hand sanitizer.
Talk to your vendors to let them know you're not just throwing caution to the wind by forging ahead with your wedding. Sharing your guidelines helps them rest easy about taking part in your big day. You may also want to subtly point out any immunocompromised or overly fearful guests, so vendors can make sure to take extra precautions.
Takeaway
Times are tough. No matter what shape your wedding day takes, it's wise to keep your loved ones' health and safety top of mind. Although your special day may not look the way you imagined, remember your relationship is the most important thing — and at the end of it all, you will wed your one true love.