You picked out the perfect Save the Dates, curated information for your wedding website, and had your invitations precisely worded. But as your big day got closer, COVID-19 hit, and all the pieces you set in place were suddenly up in the air.
Whether you've decided to postpone your wedding or have a micro-wedding, your wedding website is the perfect place to address any concerns guests may have. After all, as a once-in-a-lifetime event, you want to ensure that as many loved ones as possible can celebrate with you — even via live stream.
The FAQ page of your wedding website is an ideal way to address all those "what if" concerns and minimize any confusion or surprises. It's also an opportunity to share additional wedding information with guests while showing you care about their health and safety.
Read on for specific FAQs to address on your wedding website, depending on where you live and the level of precaution you want to take, in light of COVID-19.
Include Common FAQs
As with any wedding, it's important to share certain information on your FAQ page regarding attire, directions, and registry details, among other areas. Beyond these essentials, here are additional questions to add to your FAQ page to keep guests well informed.
How many people will be attending?
It's vital to communicate the size of your wedding, especially during COVID-19. Whether you're having a wedding of 20 people or 200, it could make a difference for some guests. Social distancing is more natural with a smaller number of bodies, so data briefing guests on the approximate headcount can help them decide on their attendance plans.
Will the ceremony and reception be indoors or outdoors?
A wedding in confined spaces may make some guests wary, so it's essential to communicate special circumstances they may encounter. For example, if your ceremony is in a chapel and your reception is outside at a nearby estate, some guests may forgo the indoor event and choose to celebrate at the outdoor event instead.
Where should guests park? Is parking free?
If you plan to marry in an urban environment, guests can book a rideshare service to get to your event, especially if they don't want to select a designated driver. However, others will prefer to use their own vehicles so they can better control sanitization. Offering details about parking ahead of time can alleviate guests' stress on transportation arrangements.
Communicate Safety and Guest Etiquette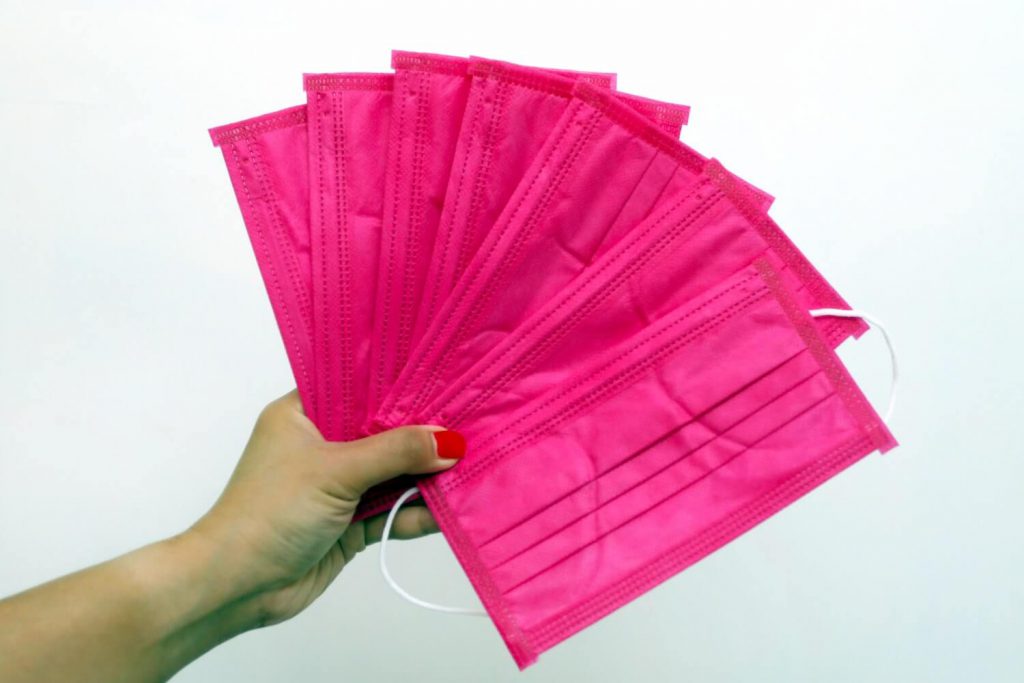 Leveraging your wedding website to share details with guests is essential, now more than ever in light of COVID-19. Read on for specific COVID-19-related questions to add to your FAQ page to keep everyone up to date and informed.
Will you encourage social distancing?
Whether you enforce the six-foot rule throughout your wedding or decide to forego it altogether, it's ultimately your decision. There will be different precautions depending on the size of your gathering. Either way, communicating your stance about social distancing will help guests determine their attendance plans and the level of caution they want to take.
How will food and drinks be served?
Will you have butlered hors d'oeuvres or a buffet station? Will beverages be in a self-service area or individually served? These are questions guests may wonder about, so use your FAQ page to provide them with answers. Additionally, it's wise to communicate precautions the wait staff and venue plan to take with food preparation and service (i.e. gloves and masks).
Will there be sanitizing stations?
Let guests know if there will be sanitizing stations set up at your wedding. This can give leery guests confidence they can keep their hands germ-free, and that others will do the same.
Are masks required? Will they be provided?
Mask preference is a big one! If you or your venue require face covers, it's best to communicate this well in advance, especially if guests need to bring their own. Even if you aren't providing masks, it's wise to have a few on hand for those who forget.
Will there be any high-risk guests?
Keeping out of harm's way is critical for the safety of elderly or immunocompromised attendees. Let everyone know if there will be any high-risk guests at your wedding, and describe the precautions you plan to take so they can attend and not be endangered.
Share Your Live Stream Plans with Guests
While some of the answers you provide on your FAQ page will alleviate fears and encourage guests to attend, others may still wish to view your wedding from afar. If you're hosting a hybrid wedding by adding a virtual element, you can let guests know via digital RSVP or your FAQ page.
Here are some FAQ live stream questions to help you communicate your plans to your friends and family.
Will you live stream your ceremony?
Will the reception be live streamed?
What time does the live stream start and end?
Can we interact or give a toast via the live stream?
How do I access the live stream?
Will the live stream be available to watch after the wedding?
Put Your FAQ Page to Work
Sharing your stance on COVID-19-related issues, and any precautions you're taking, will ease nerves and help guests determine their next steps.
By being clear and honest about your expectations on masks, social distancing, and physical interactions, you can also avoid being asked the same questions multiple times. Simply direct inquiring guests to your FAQ page, where they can then peruse and discover the answers on their own.
After all, it's a busy time for couples, especially in light of COVID-19. Not to mention, weddings have been taking a different shape with the rise of micro gatherings, live streaming, and hybrid events to keep everyone safe and healthy.
Although it can be disappointing if guests aren't physically present on your big day, it's important to respect their decision after putting the information out there. By leveraging your FAQ page, you can help your nearest and dearest have an easier time deciding their best course of action.