If you were planning a large, elaborate celebration with hundreds of guests but are now having a micro-wedding in light of COVID-19, there are several ways to allocate the extra funds in your wedding budget.
You could apply the money you would have spent — on abundant florals, plated dinners, and those gorgeous farm tables you were eyeing from the rental company — on a down payment for a house. Or you could spend in strategic areas to create an upscale, intimate event for your reduced guest count.
Read on for creative ideas on how to restructure your budget to craft a luxurious micro-wedding experience for you and your guests.
Invest in your wedding flowers
Flowers add fragrance, color, and texture in all the right places. Although they're a highlight of your wedding day, blooms can come with a hefty price tag. If you chose to lighten up on your flower order to designate more money to catering, rentals, and an open bar, you could plan a bit differently!
Use the extra funds to bulk up your bridal bouquet. It can always double as a focal point for your post-wedding meal. You can also fluff up your backdrop with a lush, floral arch for your ceremony, or stretch garlands down your tables.
Remember those ideas you saved on Pinterest? Now is the time to revisit them and use some of the floral designs you didn't dream were possible.
Tip: Another floral option is to opt for higher quality or out-of-season flowers, which may have been cost-prohibitive before. The sky's the limit, but an abundance of blooms will wow guests and make for lovely photographs.
Switch up your wedding menu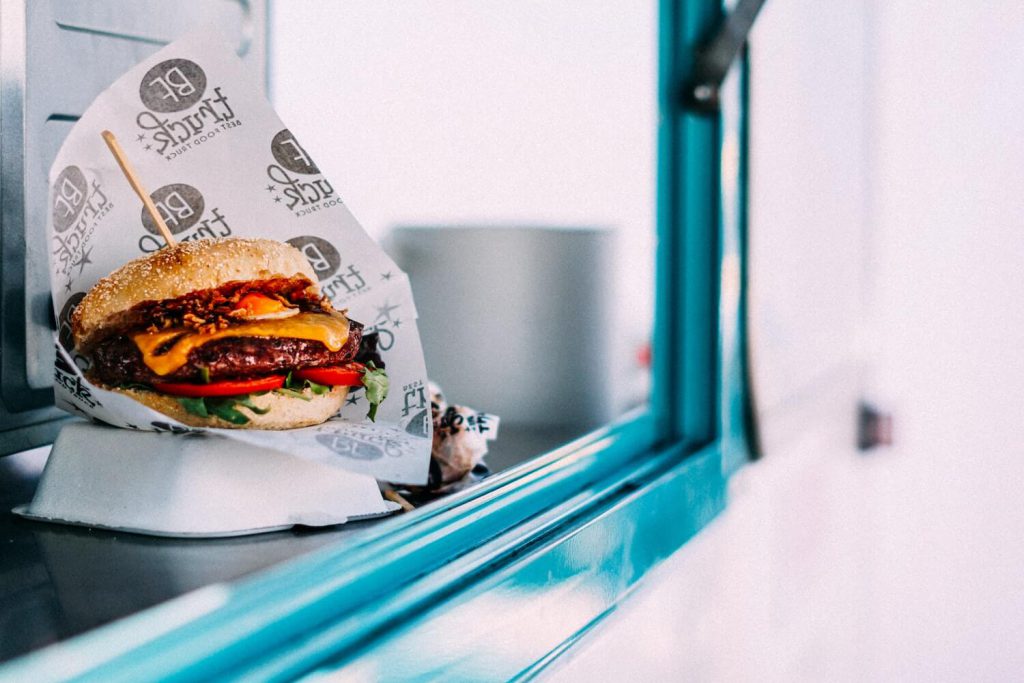 Although you'll be feeding fewer guests, you might already be locked into a specific cost with your caterer. Even if you aren't within your contract window, have fun and play with your food. Fewer people means you can do more for those you are feeding.
The following are some creative ideas for how to improve your wedding menu.
Elevate your appetizers. Instead of skimping on the cocktail hour nibbles, take it up a notch and have a few out-of-the-ordinary hors d'oeuvres before the main meal.
Go for more innovative dishes. This requires a bit of planning, but instead of standard fare, have your caterer be creative and show off their culinary skills with a unique spread.
Add interactive food stations. Even if you're having plated meals, incorporating a few "build-your-own" setups keeps it interesting. A pasta station, Belgian waffle builder, or taco bar with all the fixings can create a conversation area for guests.
Have a post-meal meal. Two meals may sound crazy, but you and your attendees may be craving a late-night snack. Have appetizer stations or hire a food truck to serve light bites before everyone bids farewell.
Get crafty with cocktails. It's a micro-wedding, so why not support a local microbrewery? Include a few varieties of local brews, or have your bartender offer several unique cocktails to serve as signature drinks.
Create a self-serve bar. Going micro may mean you don't have a bartender, and that's ok! A self-serve beverage station can serve as your wedding reception "water cooler" for guests to gather and chat. Go with a theme, like a bubbly or bourbon bar, or offer a variety to satisfy everyone's tastes.
Satiate the sweet tooth. Have your cake and eat something else, too! A dessert bar or doughnut wall can serve as an extra treat while adding visual interest to your mini reception.
Get creative with your wedding reception entertainment
A flexible budget means more wiggle room for entertainment. Have a photo booth complete with fun props to create memorable pictures, or hire a caricature artist to draw guests' likenesses. A magician can put on a show to wow adults and kids alike.
For a few ultra-creative options, have a live painter capture your ceremony or reception elements as you go about your day. A cigar rolling station would be both memorable and unique, and ending the day with a fireworks display can help you exit with a bang.
Gift your guests meaningful wedding favors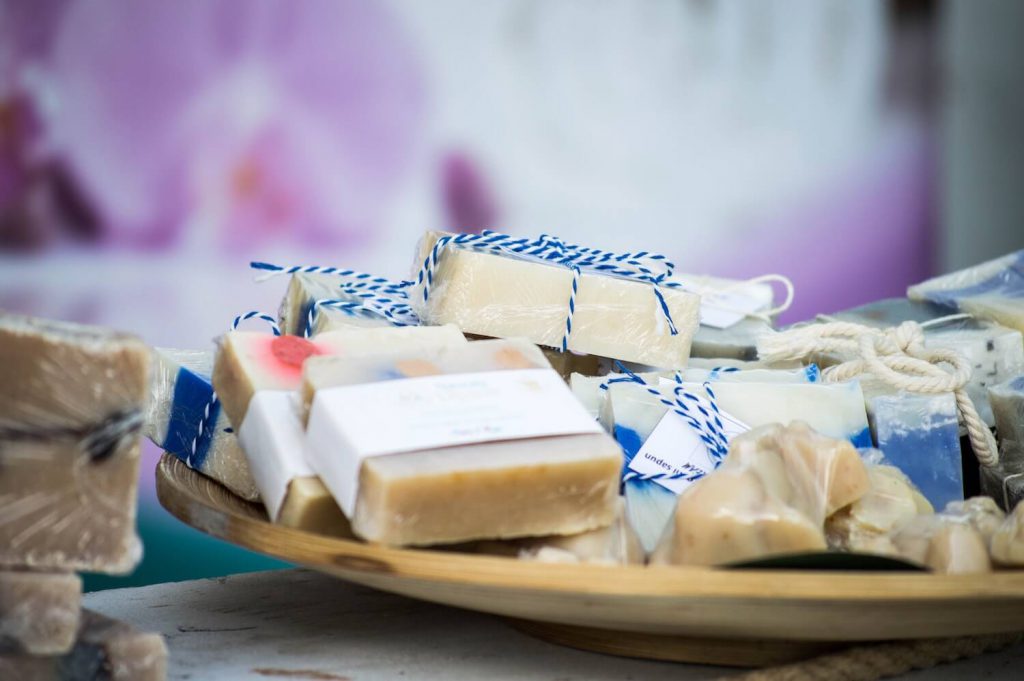 Let's face it. Large guest counts usually mean wedding favors purchased in bulk. As guests, it's common to receive personalized koozies, candles, or bottle openers. While these are nice, why not take the opportunity to give guests something more thoughtful at your micro-wedding?
The following are creative wedding favor ideas to give to your nearest and dearest.
Bottle of wine (or champagne) with a custom label
Personalized tea towel
Custom blanket
Monogrammed wine glass or champagne flute
Personalized cocktail shaker
Handmade soap
Infused olive oil
Custom packaged macarons or Sugarfina
Cocktail kit
Something specific to your wedding theme or location
Hire extra wedding vendors
Beyond additional reception entertainment, think about a few wedding vendors you may have missed. Were you going to do your own hair and makeup? Splurge on a professional to get you looking your best. Not only will your photographer thank you for it, but you deserve pampering on your big day.
Look at hiring a videographer to capture every moment or have a calligrapher letter a few meaningful signs. To pep up your reception, opt for a band over a DJ — unless you were counting on an iPhone playlist.
At the end of the day, take this opportunity to splurge in a few areas you decided to forgo with your original budget.
Treat the ones you love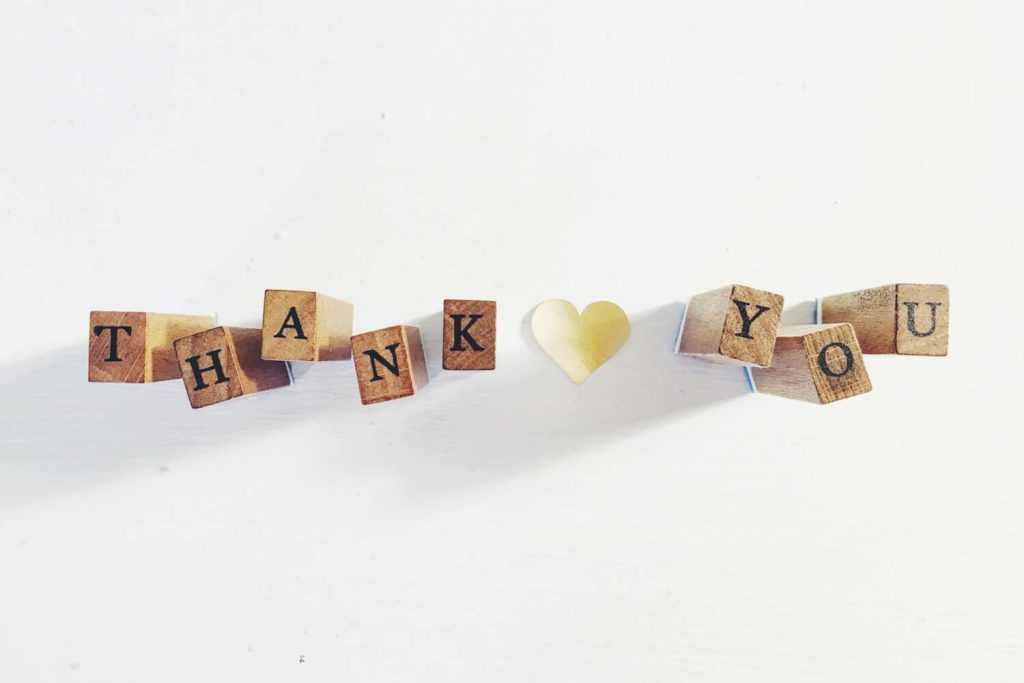 A bit of buffer room means you can spoil your guests, parents, and even your vendors. Host a bridesmaids' luncheon or make your guests' Thank You gifts extra-luxe. Give your parents with something sentimental to remember your big day, or treat your spouse-to-be with a lasting present.
You can also thank your vendors with a gratuity or host a post-event brunch the day after your micro-wedding.
No matter how you choose to allocate the extra funds in your budget, you have the freedom to curate your micro-wedding in a way that's uniquely you and safe for all.