Once you get engaged, days are filled with scouring websites for ideas, filling that Pinterest board, and accomplishing a month-by-month checklist. Each element of your wedding is coming together flawlessly, and then it all comes to a crashing halt. Your venue has canceled.
Other elements — say, a change in your photographer or tweak in your floral order — are easy to handle, but a venue determines so much of your big day. Whether it's last-minute or a few months before your wedding, tossing in a venue change is unsettling, to say the least.
There are several reasons a venue can call it quits. For instance, a government order, due to a pandemic like COVID-19, can shut things down in a hurry, but other reasons could be structural issues, permanent closure, or bankruptcy.
Whatever the circumstance, it's essential to know how to handle it. With guidance from Divinity Buggs, Venue Director of Hill Center in Washington, DC, and several brides who experienced a venue cancellation first-hand, read on for tips on what to do if your wedding venue cancels.
First Steps to Take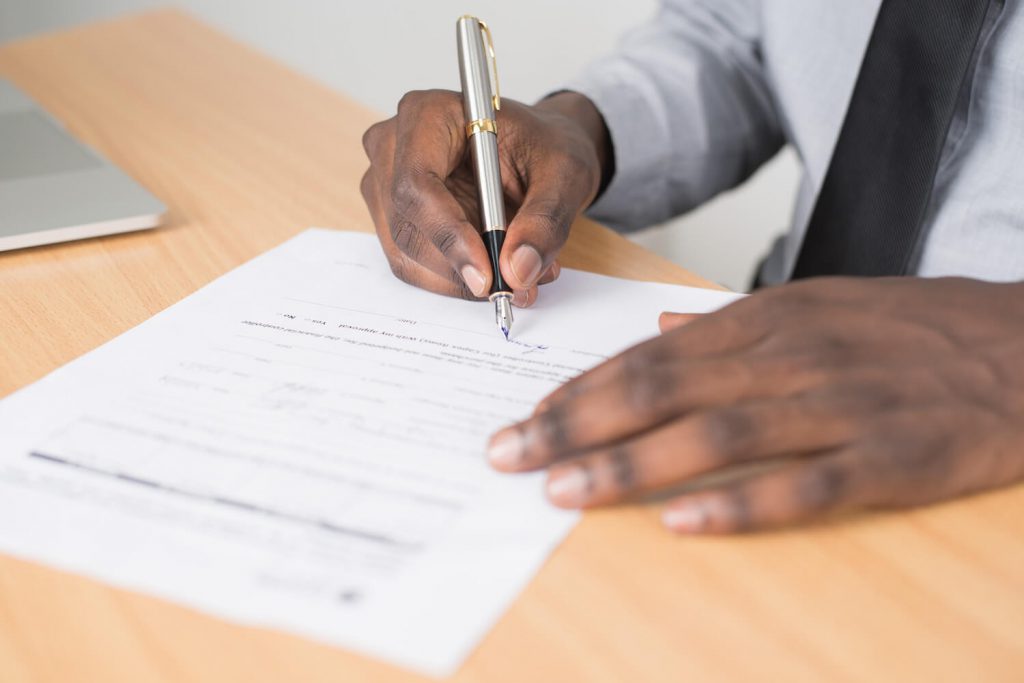 Be understanding and flexible
Venues, photographers, caterers, and other wedding industry vendors thrive on seeing your dreams come true — including your radiating smile on the big day.
This means your venue may not want to cancel your wedding. Whether it's due to a pandemic or closure, the circumstances are not ideal for them either. Hopefully, they'll contact you personally, explain your options, and work with you on solutions.
"We have very clear cancellation guidelines," Buggs describes. "However, we have made some exceptions to this policy in light of our organization closing as precautionary measures."
Many venues take it one step at a time and tackle unexpected situations on a case-by-case basis. Unfortunately, some venues may not act kindly, meaning you may find out about cancellations via social media or word of mouth. If those situations happen, you need to make contact with the venue immediately to explore your options.
Check your contract
Although it's best to thoroughly read binding documents before booking your venue, some contracts contain so much legalese, they're difficult to understand. If your venue cancels, ask about their policies.
You may have to consult someone who understands legal language to explain the measures you need to take. Questions about the deposit, change of date, and next steps are natural, so be open with your venue about how to proceed.
In the unfortunate circumstance where you feel you need legal counsel, have them comb through your contract to determine what you're liable for and what responsibility lies on the venue. Contact an attorney — either a consumer protection lawyer or contract lawyer — to plan a course of action, or contact the Attorney General.
Although your negotiations may be settled, venues are adding clauses to future contracts to include unexpected events.
"We are also exploring updating our contract, including revising our impossibility clause and adding language regarding force majeure [unforeseeable circumstances]," Buggs says.
It makes a difference whether your venue is canceling due to a mandate or closing their doors for good, so seeking legal counsel may be necessary. Hopefully, it won't have to go that far, but knowing where you stand legally can help you determine a course of action.
It's best to try and work things out amicably, as having to sue or take legal action is a stressor you don't need while you're in the middle of wedding planning.
Housekeeping Factors to Consider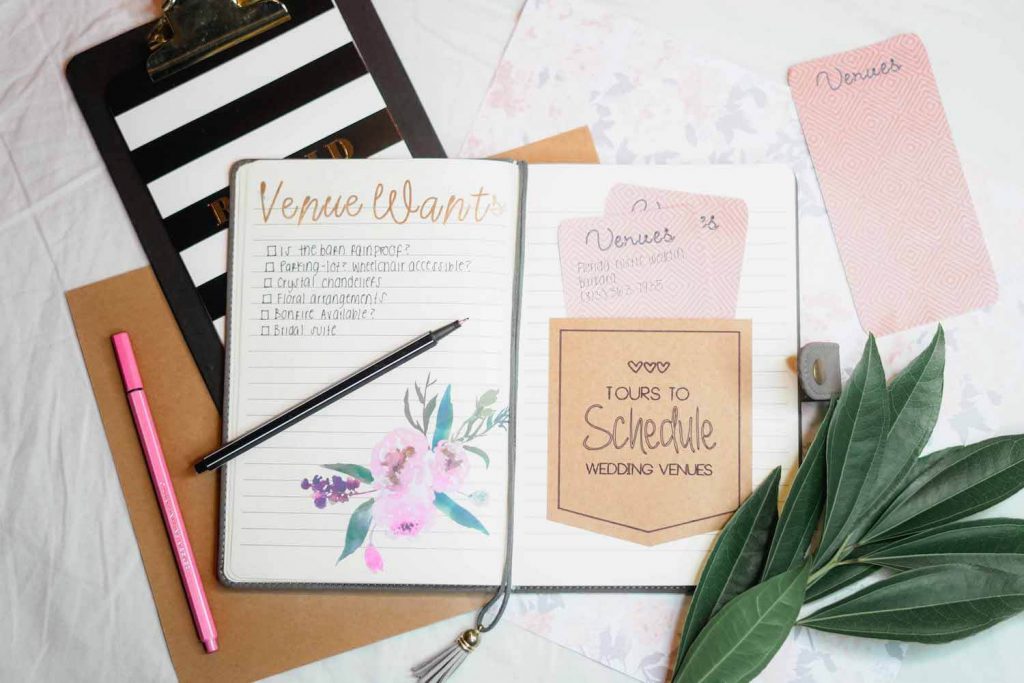 Insure your wedding
If you haven't already secured insurance for your big day, it's wise to do so immediately as many unforeseen situations can occur beyond venue cancellations, like illness or inclement weather.
When one venue in New York City went bankrupt, it was the couple's insurance policy that saved the day financially when other couples had no recourse. In a happy ending, the community rallied around those left in a lurch after the closure.
Companies like Wedsure and Eventsured provide insurance for weddings and events, and you can quickly get an estimate on your coverage by using the calculator provided on each website.
If you prefer to work with your local insurance company, ask if they can add a rider to an existing policy or draw up a new plan for your event. By settling this early, you can plan with peace of mind and know you're covered regardless of the issues that may arise.
Update your wedding website
After determining where to host your wedding and whether to change your date, be sure to update your wedding website. By keeping your guests informed on new plans, you can ensure that as many of them as possible can attend. Peruse your FAQ section to see if you need to make any additions or deletions.
Alter your wedding invitations
Hopefully, if you're using printed wedding invitations, you can catch the printing in time. And if you haven't sent them out yet, see if you can get invites with your new information delivered on a tight timeline.
Digital invitations are also an option if reprinting isn't in the books financially. Be sure to proofread carefully as you update the location, date, time, and any venue-specific information like parking or guidelines.
Revisit your hotel blocks
Did you pick your accommodations based on their proximity to the venue? If so, you may need to change the date and number of rooms or switch to a new location altogether to account for any adjustments. Any modifications will also have to be amended on your wedding website, so inform guests who've already booked that they'll need to alter their plans.
Inform your wedding vendors
Wedding professionals can adapt well to change, and they may even be willing to offer suggestions for other options. Inform them as soon as you know of any major changes so they can plan their schedules accordingly.
Of course, if there are any must-have vendors, like a videographer or makeup artist, consult their calendar to secure their services if you're considering future dates.
Creative Adaptations to Wedding Venue Changes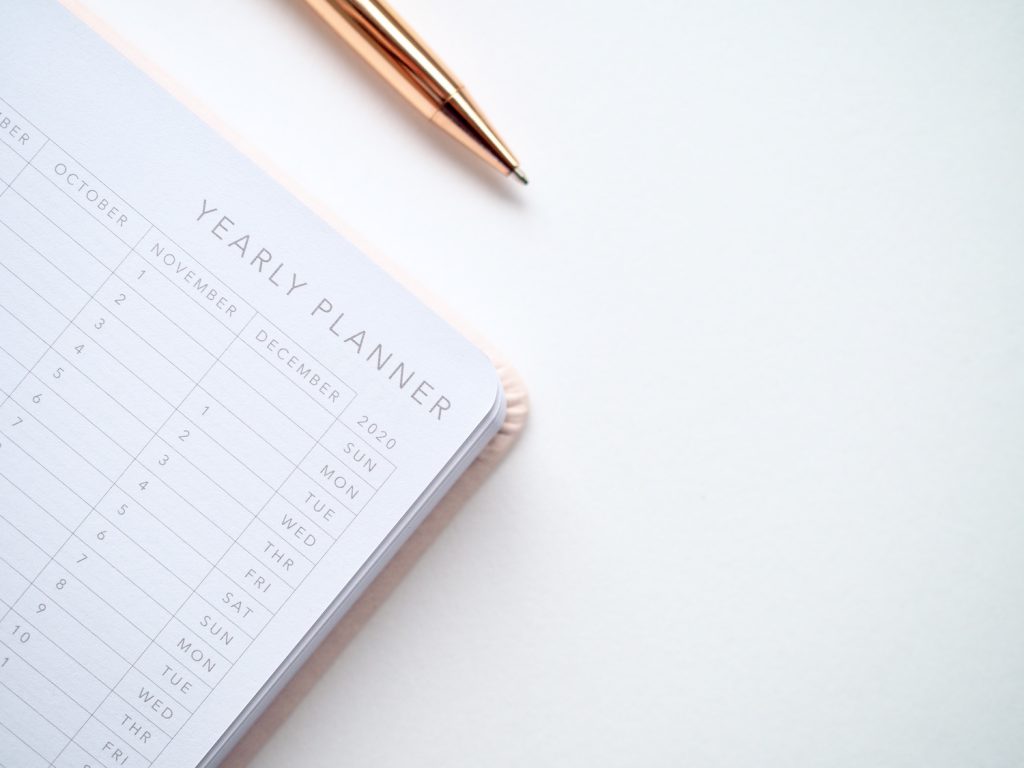 Look at future dates
Couples who are okay with postponing their wedding can work with the venue to book a new date, as deposits can often be reserved for future events. If the venue's calendar is fairly full, you may need to consider a weekday or off-season wedding to get on their schedule.
Use your reception venue for your ceremony or vice versa
Having separate locations for your wedding ceremony and reception can come in handy if one or the other cancels. Say your ceremony venue rescinds. You can check in with your reception venue to see if they have any spaces available to accommodate your ceremony. It may not be what you initially pictured, but keeping all guests in one location can be a significant benefit.
Bride Katie Blevins did just that.
"We had venues for the ceremony and reception, and both canceled because of the governor's orders. We didn't really choose a new venue; we just moved the ceremony to the reception due to restrictions," Blevins says.
Although the couple did not receive a refund, their deposit was applied to a future date.
Marry now, have your reception later
Some couples don't want to wait to get married. Whether they live separately or love the idea of their anniversary day being 2/22/22, there are many reasons for sticking with the original wedding date. You can still have a micro-wedding with a live-streamed component for those who can't make it or aren't willing to travel.
Many couples are opting to keep their original date while scheduling a big bash in the future to celebrate. It offers the best of both worlds as couples can get married but save their reception for later. If you had your heart set on the original location and can allocate your deposit toward a future date, this is a fabulous way to utilize both your venue and funds.
Brittany Irvin and her now-husband, Reggie, decided to delay their reception yet proceed with a hybrid wedding due to COVID-19.
"We are planning a vow renewal ceremony for next year so that our bridesmaids and groomsmen can be involved, as well as letting our family and friends celebrate with us in person," Irvin describes.
Of course, if your venue closes permanently, you don't have the option of moving your date or postponing the reception element. Try to get your deposit back so you can book a new location. Then, search your local area to see if there are any venues available with a similar aesthetic or a comparable layout. This way, you can still use your decor and floor plan to capture the original essence of your day.
Consider alternate, meaningful locations
Scroll through locations in your mind, especially if you're thinking of switching to a micro-wedding. Think about where you and your partner shared your first kiss, got engaged, or first met, as they may be ideal places to generate excitement surrounding a change. Other couples are choosing to get married at home, utilizing their backyard, front porch, or living room as a place to say, "I do."
For bride Robin Price and her now-husband, Connor, their engagement location was perfect.
"We had to find a new spot to hold a small, intimate ceremony…I then thought about where he proposed as being the perfect place. It was away from people and a beautiful spot for photos! I thought it would make that location even more special than it already was," Price says.
Considering an offbeat venue that's already a part of your love story brings even greater significance to your big day.
The Most Important Thing
One factor that has kept couples thinking positively, especially during COVID-19, is their love and commitment to each other.
"Remember that your love is what is important, and even if you end up downsizing or changing the date, that it is still celebrating your love," Stephanie Pitts, a bride whose wedding date was postponed due to COVID-19, explains.
Blevins agrees, adding: "My advice is to expect lots of changes, have a good support system, and trust that the Lord has a better plan. Remember what is important — the bride, the groom, and beginning a beautiful marriage and family. It's more than just the day."
Focusing on your future together, and knowing you'll finally wed, is a great way to think positively during an otherwise difficult time.