When it comes to kitchen necessities for your wedding registry, a stand mixer and hand mixer should be at the top of the list. Mixers, along with essential cookware and time-saving gadgets, are kitchen tools that make whipping up a meal easier and faster than you ever imagined.
Whether you're whisking dry ingredients for cookies or kneading a batch of bread dough, a quality mixer is an upgrade you won't want to skip on your wedding registry. For home chefs and amateurs alike, we've broken down the best stand mixers, hand mixers and fun attachments for every need and budget.
Best Stand Mixers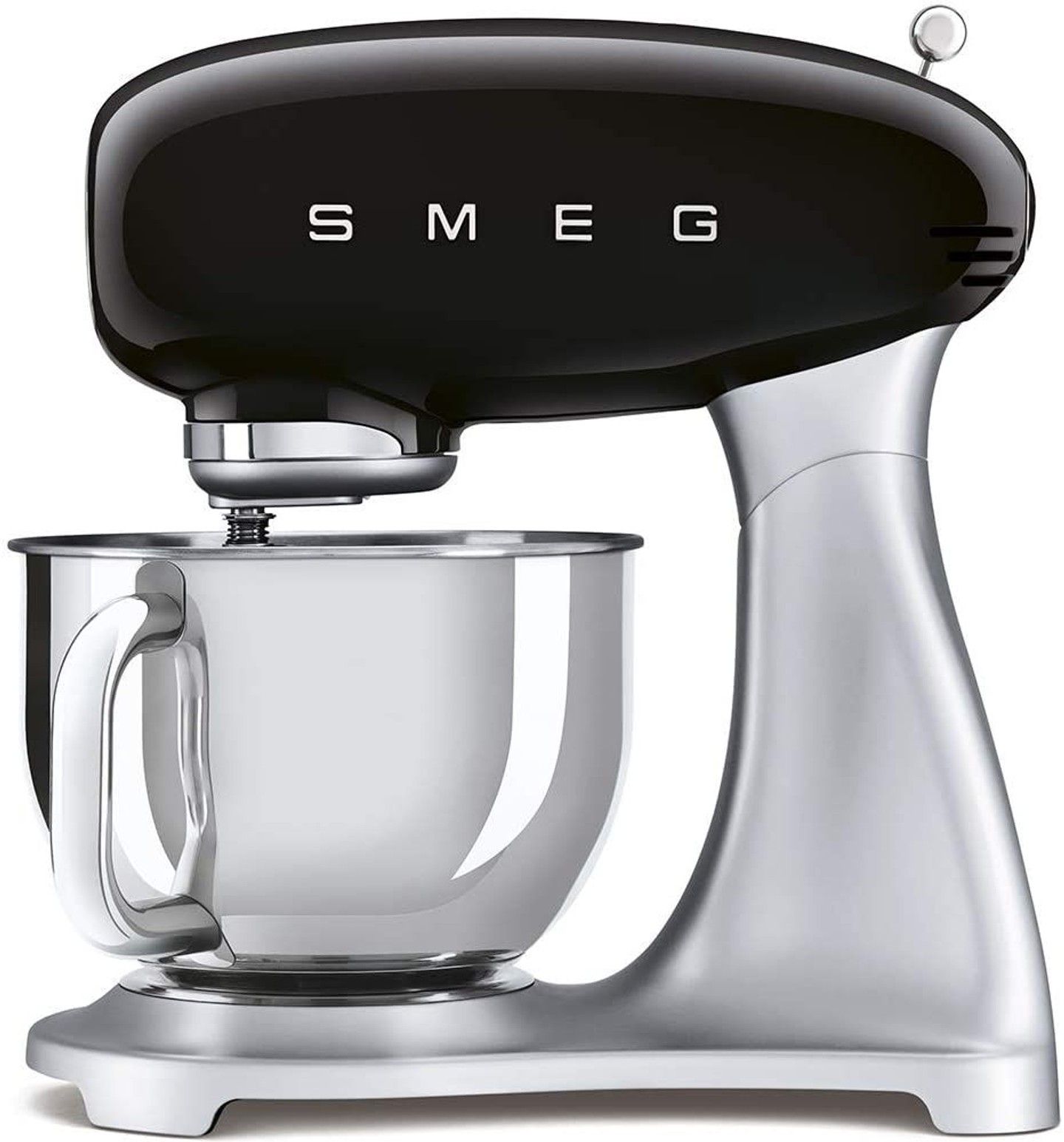 Infuse your kitchen with some retro style by adding this Smeg stand mixer to your wedding registry. In addition to the chic design, this mixer impresses with a powerful 600-watt motor and planetary mixing capability that allows the arm to reach all the bowl walls. Say goodbye to the struggle of scraping unmixed ingredients off the wall of the bowl. You'll always have the handiest arm for whatever you're making, as this mixer comes with a steel wire whisk, aluminum flat beater and aluminum dough hook. This Smeg favorite is also known for its smooth-start that helps you avoid spills and splashes. And because the coating for the accessories are non-stick and dishwasher safe, clean-up is easy.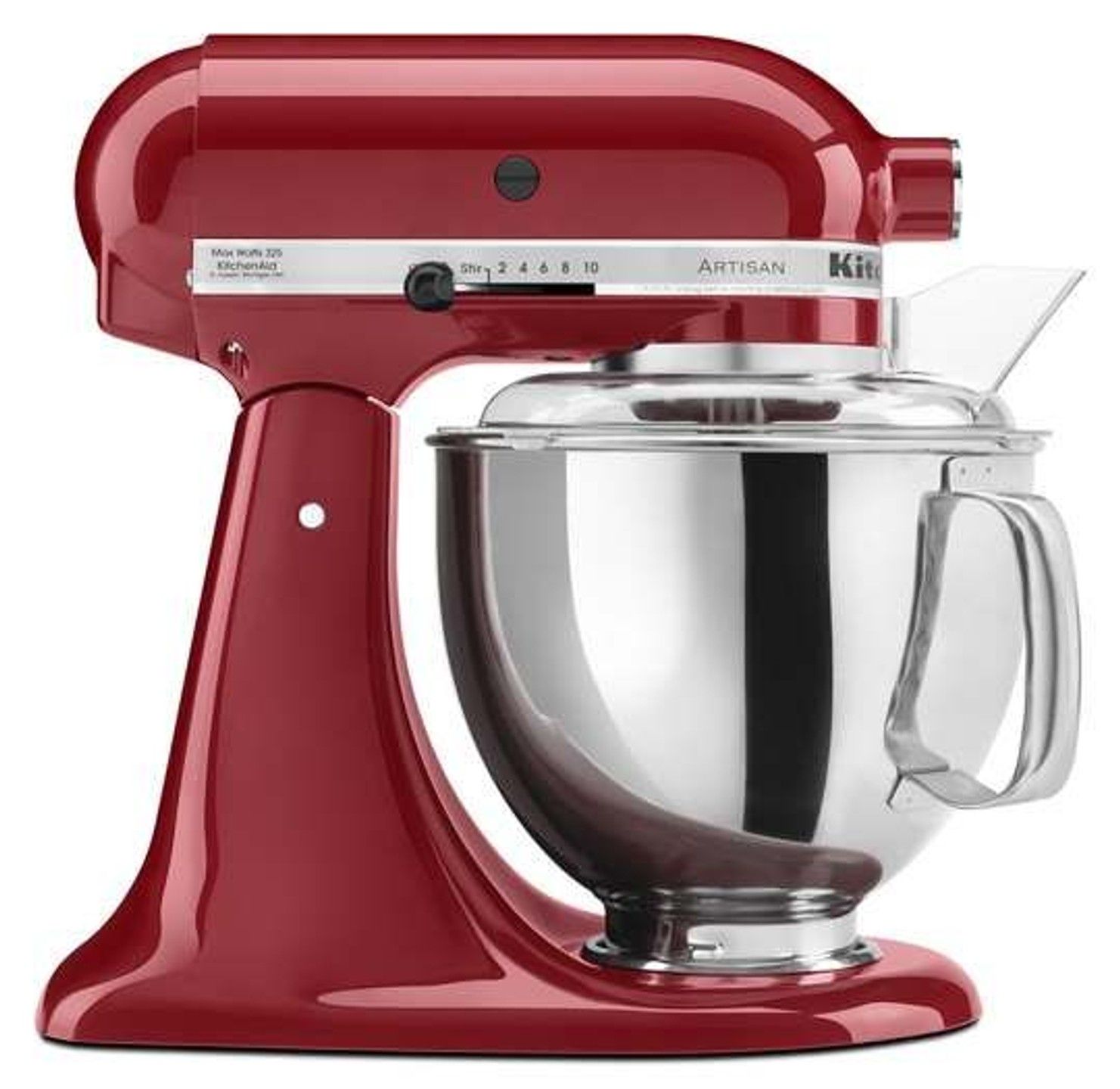 One of the most popular stand mixers on the market, this Artisan series tilt-head option is an easy choice for your wedding registry. It can meet all your mixing needs with a flat beater, dough hook and wire whip, as well as 10-speed control. The durable stainless steel mixing bowl allows ample room for you to make everything from cake batter to pizza dough. And whether your kitchen reflects your colorful personality or you like to keep it neutral, KitchenAid has a hue for you. It's also compatible with a range of attachments sold separately, making it so much more than just a mixer.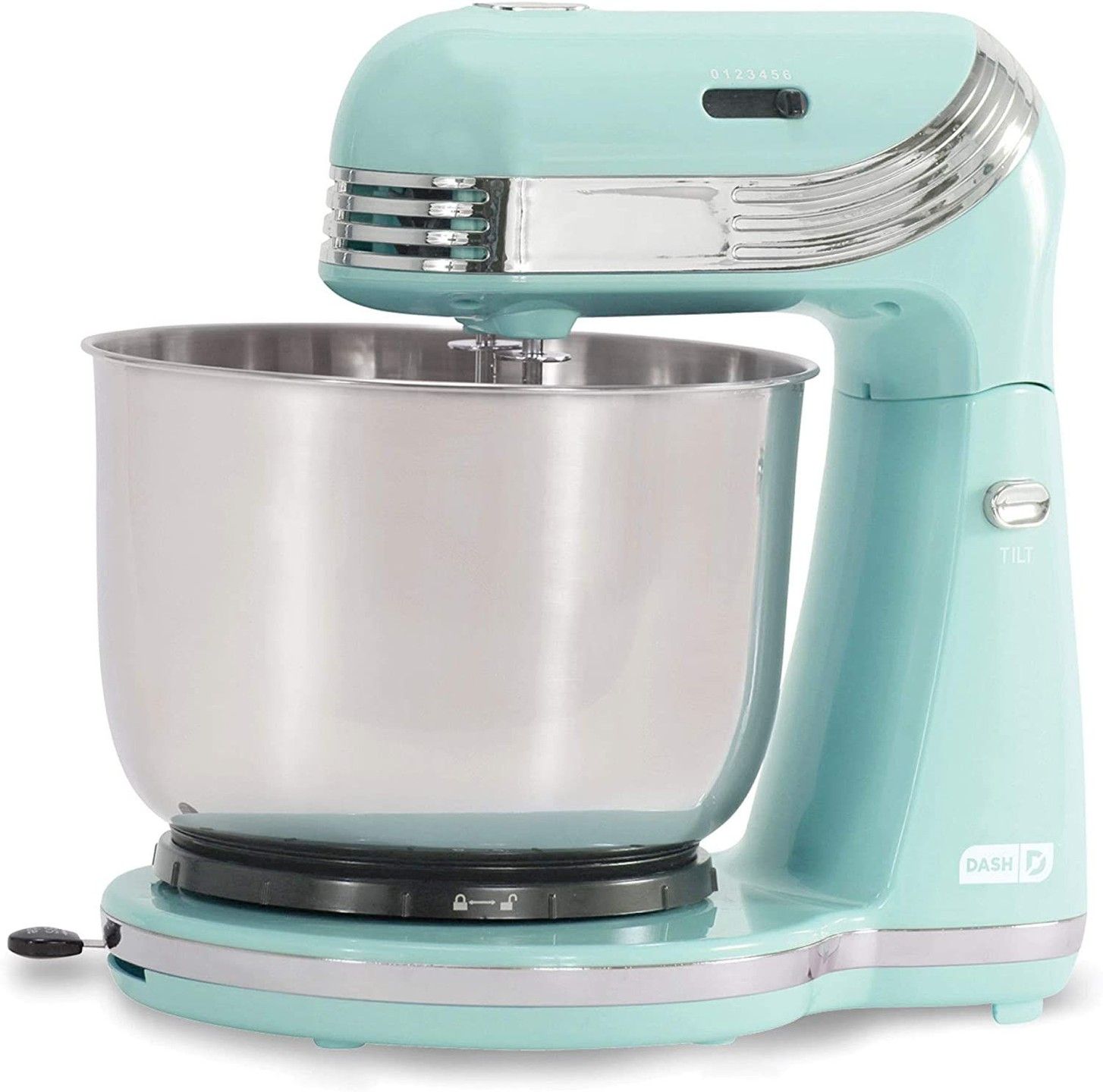 The Dash stand mixer is an excellent option if you're looking for an affordable appliance that doesn't compromise on quality. This pint-sized pick has a three-quart mixing bowl perfect for whipping up a small batch of game day dip, meringues, and frostings. It's also a cinch to store this mixer, as it only weighs approximately 2.5 pounds and stands 10.5 inches tall. The set includes the removable mixing bowl, two large beaters and two large dough hooks.
Best Hand Mixers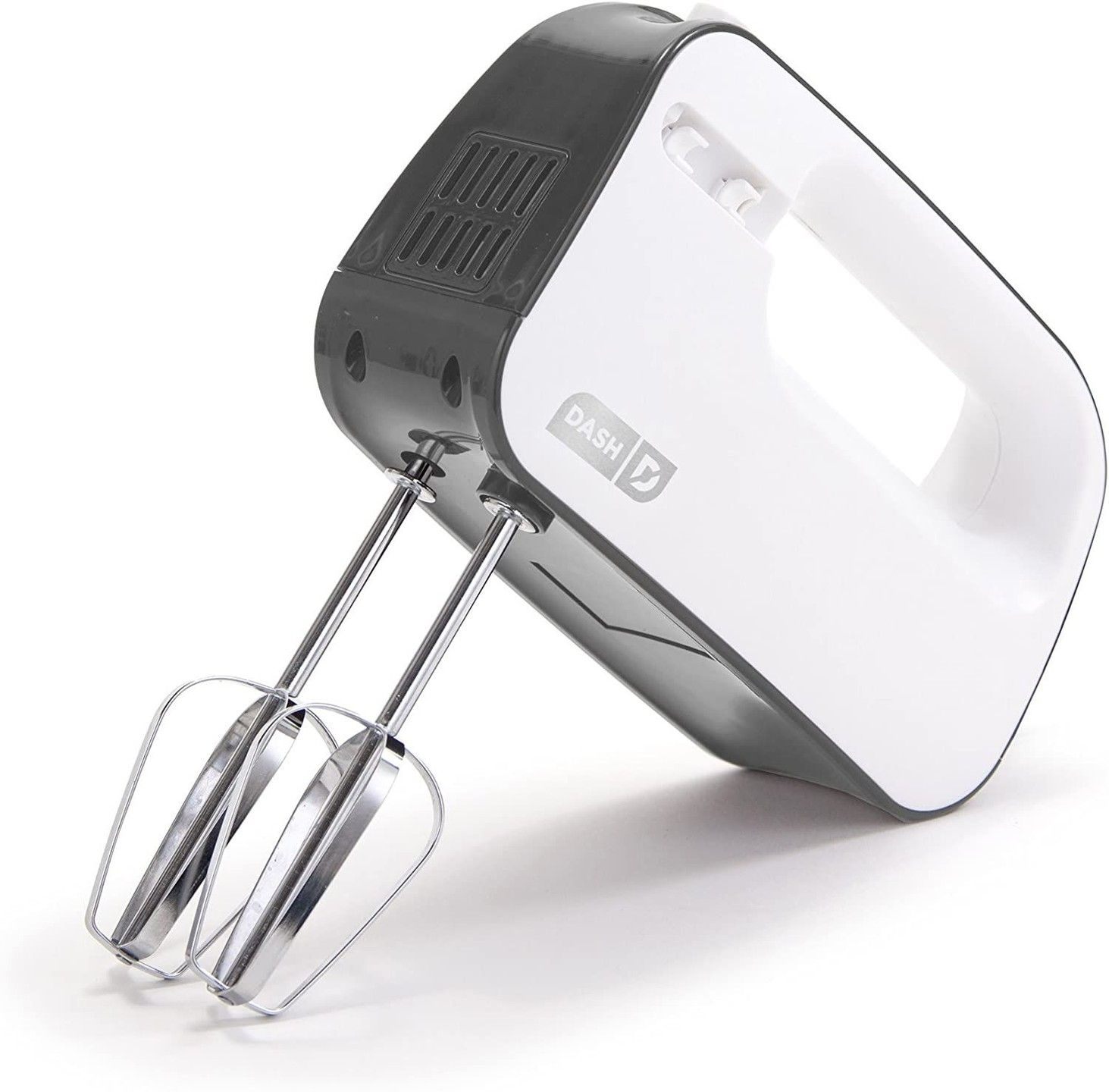 If you need a compact hand mixer, this Dash option is so petite it can easily fit in a standard pull-out drawer. But don't let its small size deceive you — this little mixer packs a punch with a three-speed setting that allows it to mix, beat, blend and whip whatever is in your bowl. There's also a one-touch eject button that allows for easy and quick clean-up. Offering ample inspiration for your kitchen endeavors, this mixer comes with a recipe book and access to the Dash online database featuring thousands of recipes.
For aspiring bakers, this hand mixer is an excellent starter appliance to add to your registry. It offers a 220-watt motor, nine speeds and slow-start technology that lets you work up to the perfect amount of power. And with extra-long beaters, a chef's whisk, dough hooks, spatula and built-in storage for all the attachments, it's an all-in-one tool that takes the guesswork out of baking. This is also a great pick for couples who have limited kitchen space but don't want to sacrifice quality.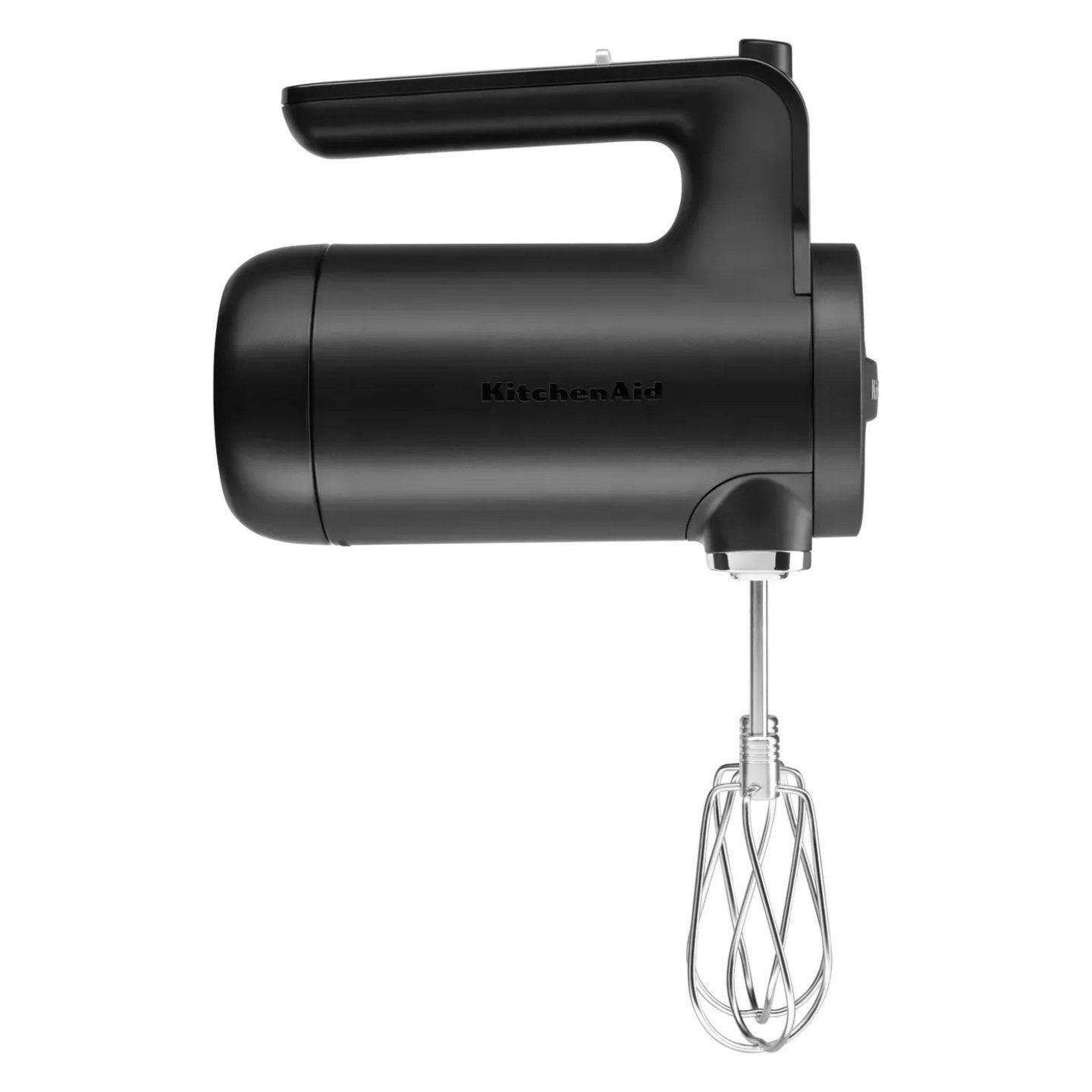 Easy to use and incredibly efficient, this stylish matte gray mixer is a must-have if you like to move around in the kitchen. What makes this hand mixer a stand-out registry pick is that it's cordless — and what's more, there's no batteries needed. Being tied to an outlet is a thing of the past with this rechargeable mixer, which has seven speeds and a soft-start function that gradually shifts the beaters from one speed to another to help to prevent splatter. Another convenient feature is the mixer's upright resting position on the counter, meaning the beaters won't leave pools of ingredients on your counter.
Best Mixer Attachments
This is the ultimate attachment for couples who don't want to waste time pausing their mixing to scrape the side of the bowl. A silicone flexible edge on this flat beater attachment handles the task for you, ensuring all your ingredients are properly incorporated. It's also dishwasher-safe and compatible with most 4.5- to five-quart KitchenAid stand mixer bowls, but it's best to double check that this attachment fits your specific model before adding it to your registry.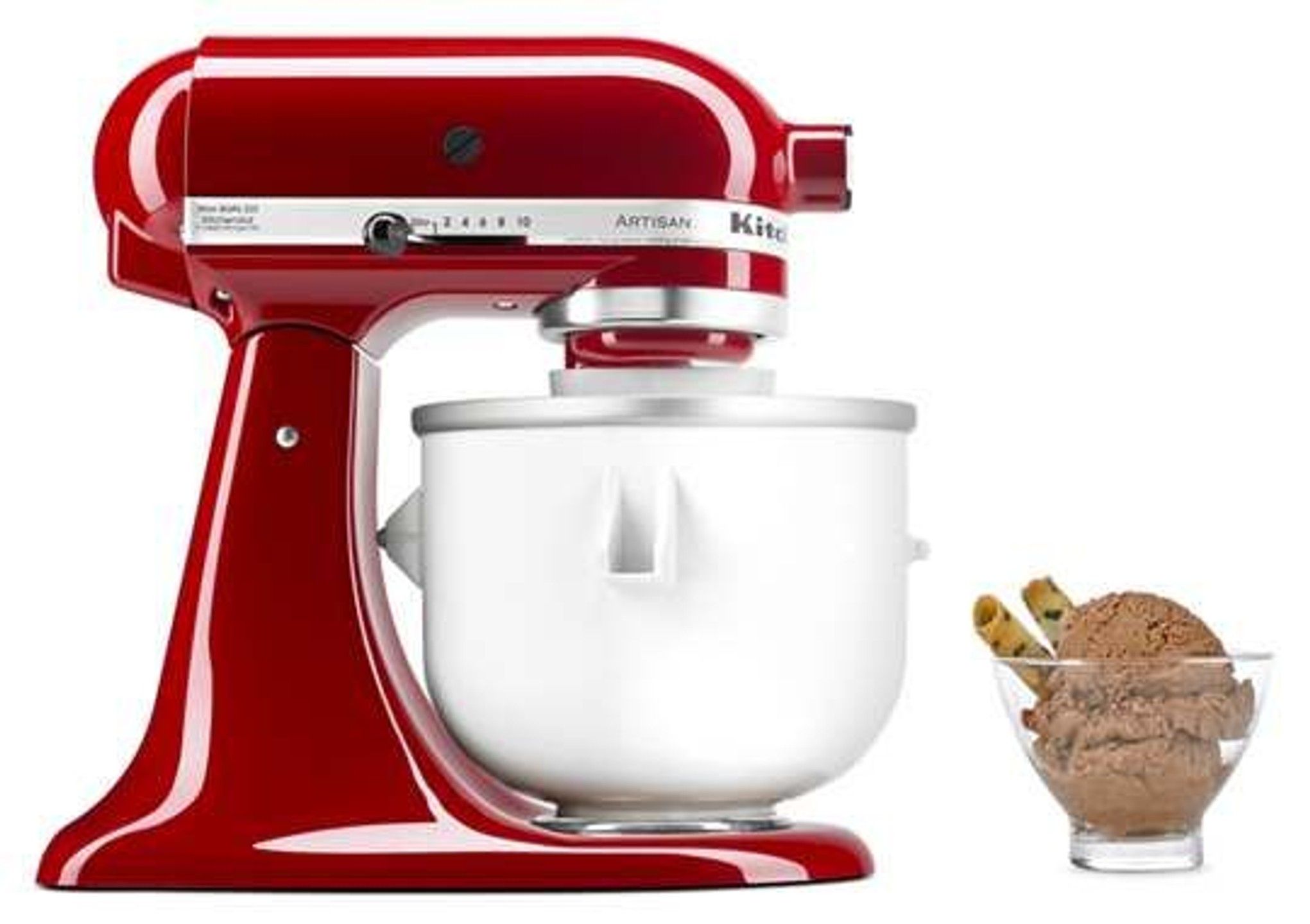 Who doesn't love the rich, velvety texture of homemade ice cream? This KitchenAid attachment comes with a freezer bowl and dasher to easily create up to two quarts of creamy ice cream or sorbet. Freeze the bowl in advance, then pour in your ice cream base for the dasher to transform it into a frozen treat in just 20 to 30 minutes — and don't forget the mix-ins! You'll impress all your guests with a decadent dessert, with minimal effort required.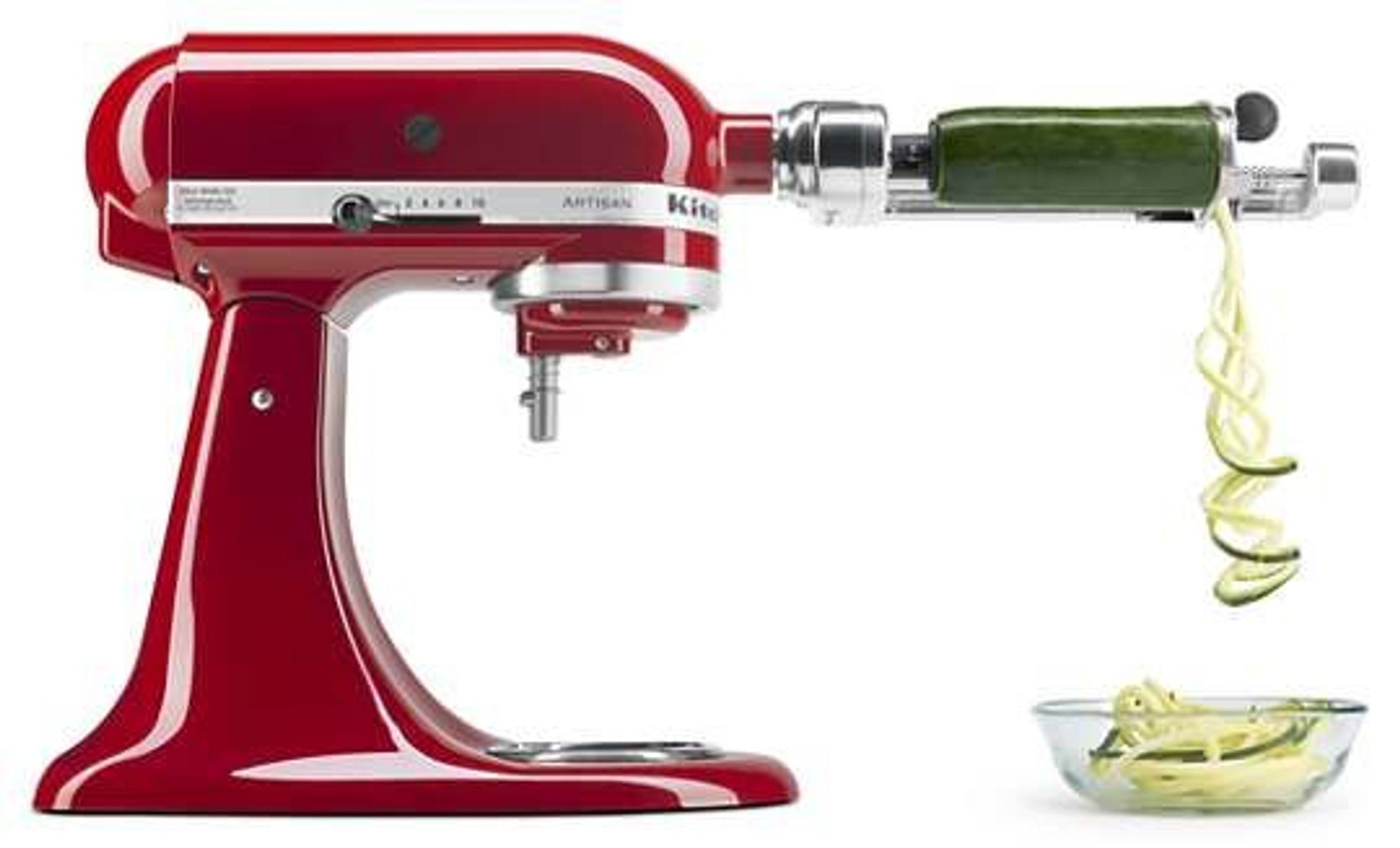 Super-charge your prep process by automating your peeling, coring and slicing with this multifunctional attachment that's essential for couples who have mastered all the kitchen basics. It includes four quick-change blades and a peeling blade, which can make everything from zucchini noodles to spiral-sliced apples. And if the thought of making your own noodles sounds daunting, know that this attachment is incredibly easy to use — you'll look like a master chef with very little effort.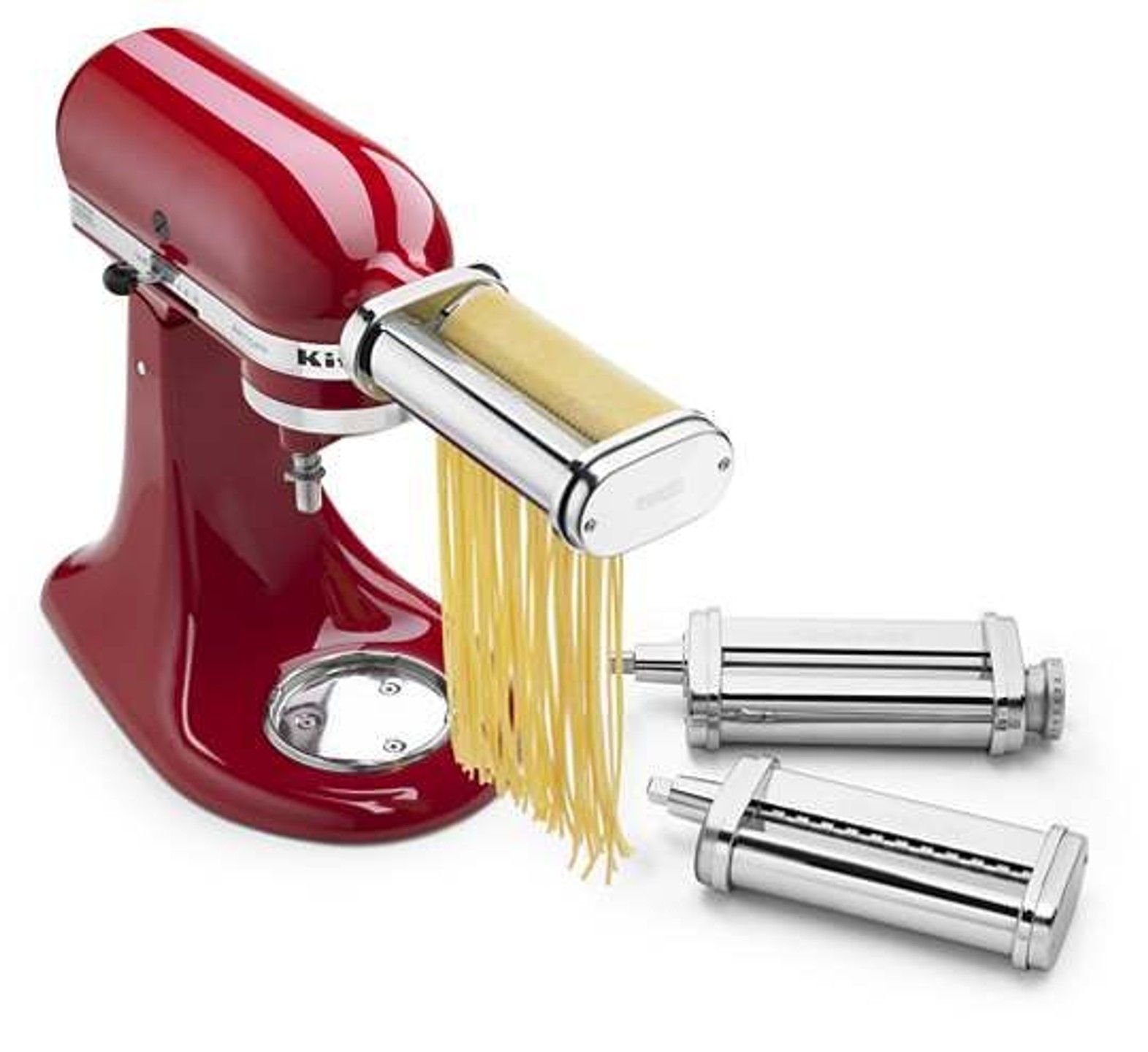 You can enjoy an interactive date night at home with this registry pick that will transport your taste buds to Italy. This three-piece KitchenAid stand mixer attachment includes a pasta roller to flatten dough, as well as fettuccine and spaghetti cutters. You can also use the roller to make a variety of hand-shaped noodles, from lasagna and farfalle to tortellini and ravioli pillows stuffed with cheese.