As the 13th largest city in the US and the 4th largest city in California, San Francisco has no shortage of historic and romantic places to get engaged. Known for its breathtaking views and vistas, colorful, otherworldly architecture, and superior food and drink, the city by the bay offers plenty of enchanting backdrops for a picture-perfect marriage proposal. Whether you live in or around San Francisco or planning to vacation there with your partner, these proposal locations — and their amazing views — will give you plenty to work with.
Tip: If you think your big moment might involve staff, call the place ahead of time and ask for setup assistance. After all, proposals are often once-in-a-lifetime events, and if you ask politely, almost any restaurant, museum, or landmark will be more than happy to help you pull yours off.
Here are our top 10 best places to propose in San Francisco to catapult your imagination and romantic side, cement your plans for the perfect proposal, and launch the next chapter of your and your partner's lives together: wedding planning bliss.
If you and your special person are history buffs or just have an appreciation for history, the Fort Point National Historic Site, which today is a maintained Civil War-era fortress and museum, is a fantastic proposal spot. Straddling the San Francisco Bay and the shadow of the Golden Gate Bridge, it has a more industrial feel but with plenty of nature in the background. Find a spot to propose between the bridge and the bay just as the sun is setting, creating a glorious, warm glow behind your lover as you ask them to marry you.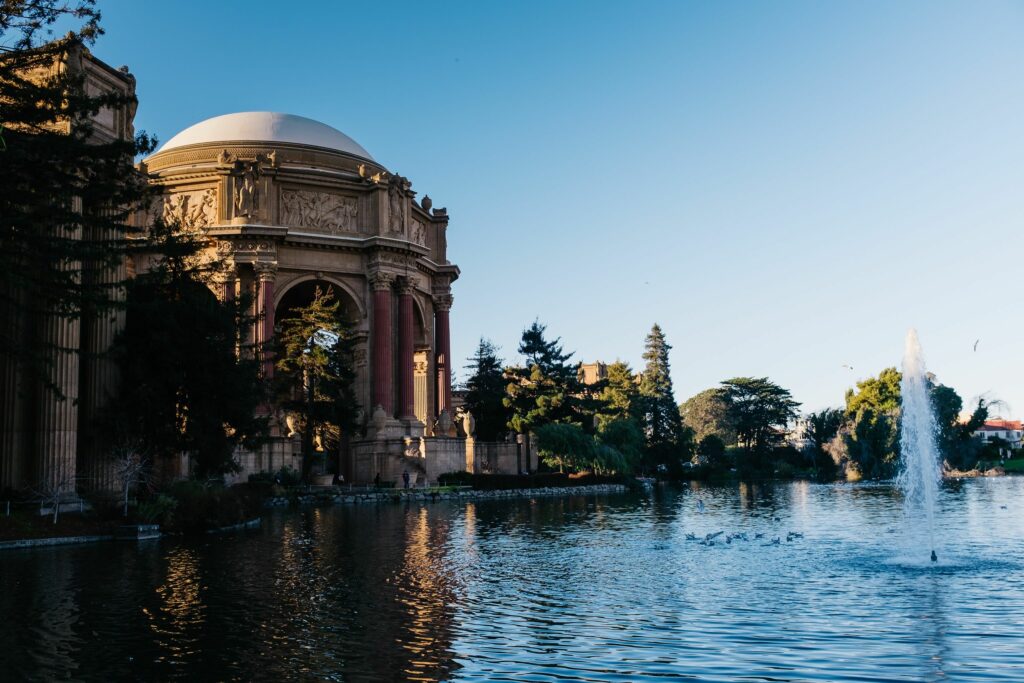 One of the most spellbinding places to propose, especially for couples who love architecture and urban design, the Palace of Fine Arts — created by California architect Bernard Maybeck — feels as romantic as it looks. No matter the season or weather, this beautiful, soaring structure creates a luxurious background for your San Francisco proposal. Just make sure you arrange to have a photographer capture the grandeur of the moment and gesture.
For an elegant proposal, the Cliff House — also considered the place that San Francisco begins — is an ideal setting offering breathtaking views from every angle. With 2 main restaurants, 2 bars, a café, and hiking trails along the cliff overlooking the Pacific Ocean, you can't go wrong with a proposal over a delicious dinner at Sutro's or at a private outdoor spot next to the mesmerizing water. Plus, you have many options onsite to clink champagne after the fact.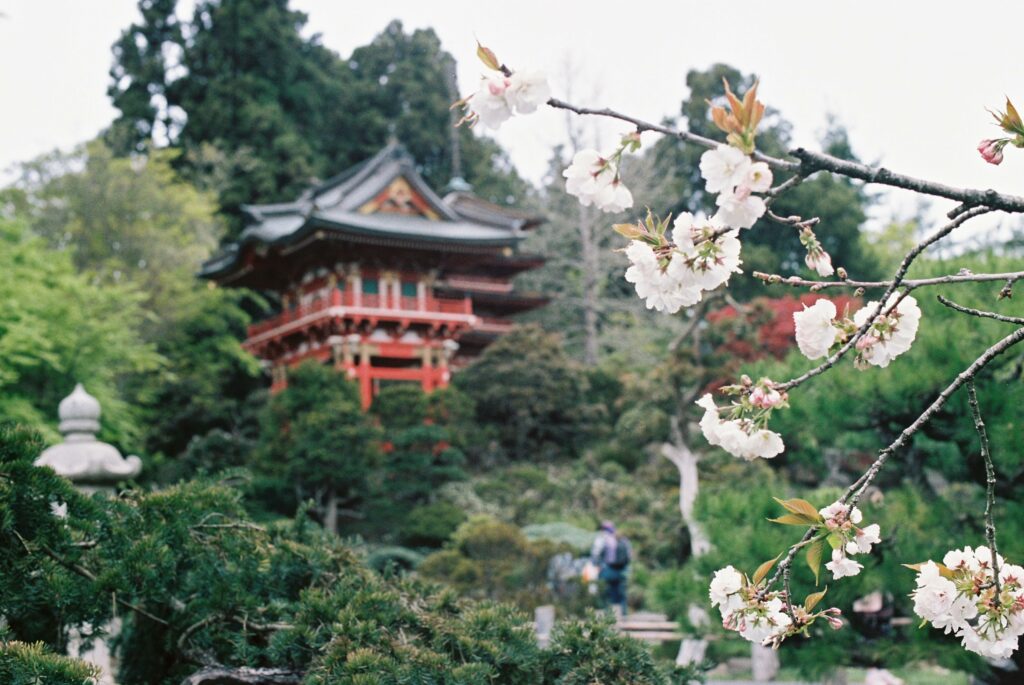 Tickle your partner's 5 senses — touch, sight, hearing, smell, and taste — at Golden Gate Park's Japanese Tea Garden. Surround yourself with stunning architecture and unique flora such as azaleas, dwarf trees, Japanese maple trees, and wisteria for a meditative yet heightened proposal setting. As you stroll with your love, find a quiet corner on the captivating, peaceful grounds to commence your proposal speech. Then, why not grab a cup of tea from the Japanese Tea House, with views that look out onto the charming landscape and south-facing pond, for a little celebratory drink?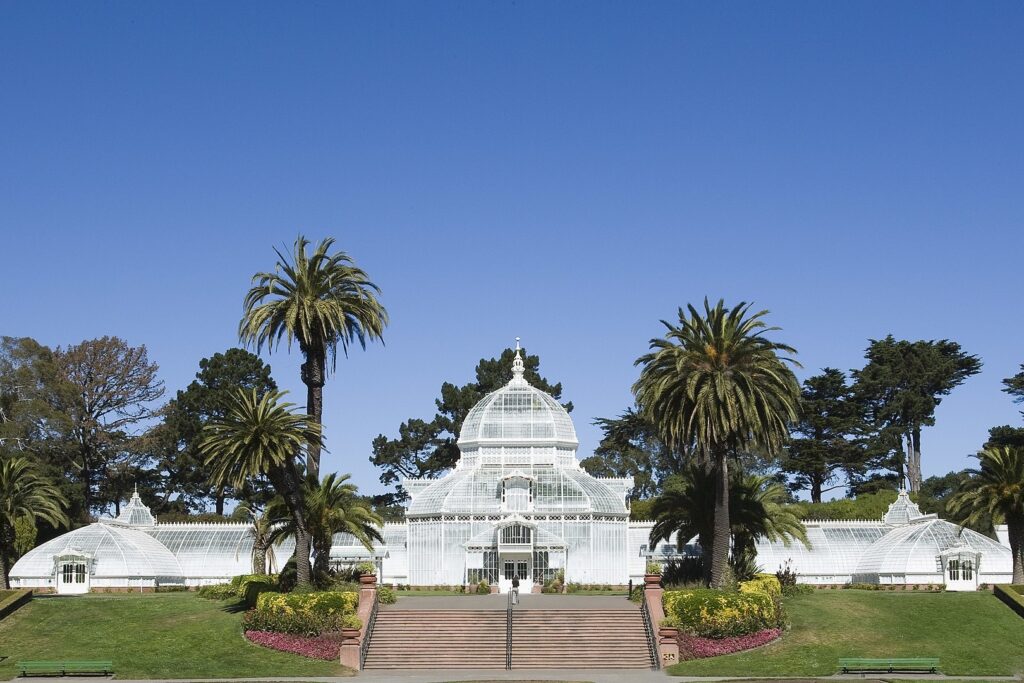 Another gem at Golden Gate Park, the Conservatory of Flowers offers a beautiful indoor proposal environment, which is ideal if you two enjoy surrounding yourselves with nature or the weather isn't cooperating with your plans. As you stroll hand-in-hand through the colorful aisles of rare and endangered flora, pause to pull your partner in and tell them how much they mean to you. You know what to do from there at one of the best places to propose in San Francisco.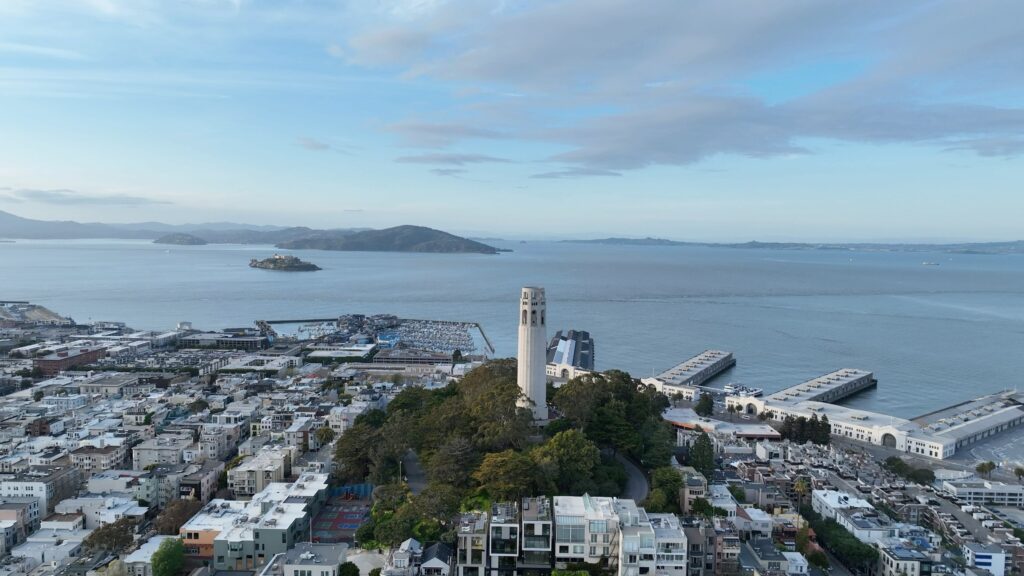 What could be more romantic than a 360-degree perspective of one of the most beautiful cities in the world? At 210 feet high, the observation deck at Coit Tower offers unobstructed views of the city, the Golden Gate Bridge, and the Bay Bridge, and is a perfect setting to pop the question and express your soaring love. This is one of San Francisco's most frequented attractions, so if you're looking for a quiet spot, Coit Tower has a private balcony you can access by calling ahead. Plus, the staff can even provide a private tour if you'd like that to be a part of your big day.
For an unforgettable, epic proposal, look to the Marin Headlands, which is part of the Golden Gate National Recreation Area. If you don't mind the fog, drive or bike up the hilly terrain in the early morning. Then, choose a bench to relax on with your love as you take in glorious views of the Golden Gate Bridge. When the moment is right in the quiet, peaceful morning, pop the most important question of your life amid the gorgeous scenery.
If you and your partner enjoy taking long walks together, San Francisco has plenty of beautiful parks, beaches, and outdoor centers with stunning views that serve as a backdrop to your romantic proposal. Baker Beach, one such locale, offers one of the best views of the Golden Gate Bridge and is the perfect place to take a stroll with your favorite person. Plan your proposal during sunset to achieve that stunning, warm ambiance, setting the stage for your momentous question.
Featuring arguably the best view of the city and the bay area, Twin Peaks is a famous and frequented attraction at 922 feet high and one of the best places to propose in San Francisco. To avoid the fog potentially obstructing your views of Alcatraz, Angel Island, downtown, and the Golden Gate Bridge before or after you propose, head up there by car, bike, or foot either right before sunrise or sunset. But don't forget to wear a jacket, as the top of Twin Peaks tends to be chillier and windier than elsewhere in the city. Though we think the embrace with your soon-to-be-fiancé after they say yes will warm you up in no time.
Hoping for a beach proposal with plenty of fresh air and privacy? Look no further than Ocean Beach. Situated next to the Pacific Ocean, it's an idyllic yet understated spot to put that engagement ring on your boyfriend's or girlfriend's finger after a picnic or a stroll along the sand. Just make sure you two are dressed warm enough, as this beach can get particularly chilly and windy.
Up Next:
Set up your wedding website in minutes with design options to make yours truly unique.