When it comes to photo engagement sessions in Boston, couples have many stunning options at their disposal. And while Boston is an obvious choice for those who have celebrated their engagement here, couples throughout Massachusetts will find the city rife with history, New England architecture, and picturesque spots for engagement photoshoots.
We spoke to Boston wedding photographers Adriano Batti, Kate McElwee, and Julianne Lesinski of Scarlet Roots about their favorite spots for engagement sessions, rounding them out with a few top locations of our own. Read on to discover the 16 most popular spots for engagement shoots in Boston.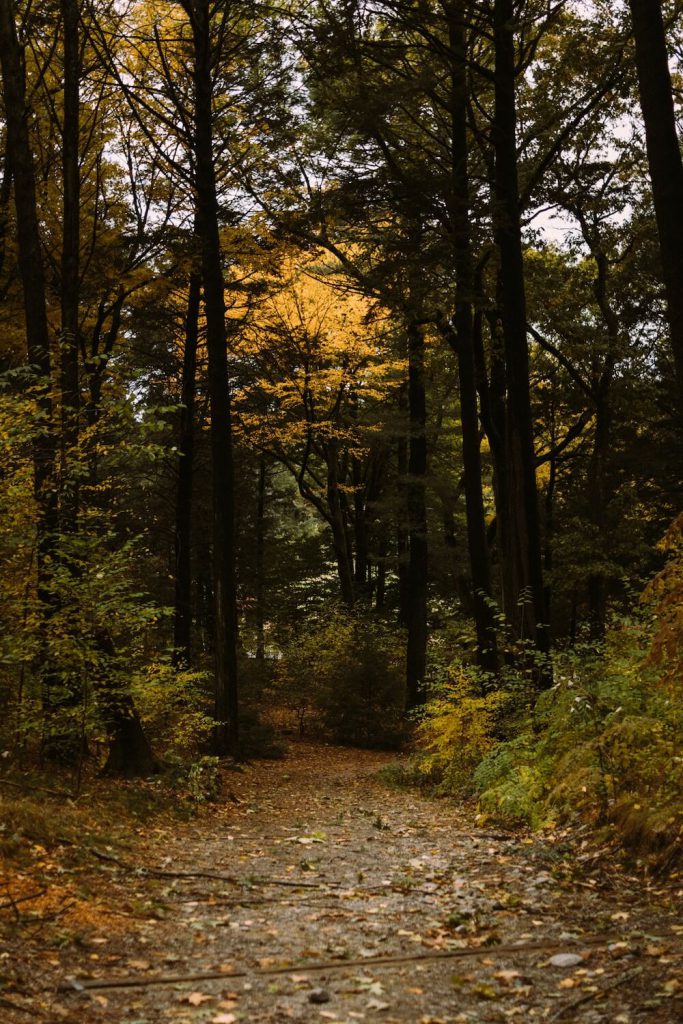 The Arnold Arboretum of Harvard University is known for its vast living collection of plants — over 15,000 in all — representing flora from as far away as Asia. Dawson Pond is particularly picturesque for a Boston engagement session. Peters Hill is also majestic with its breathtaking expanse of trees.
McElwee: "Beautiful no matter the weather, it's an oasis right in the city in the Jamaica Plain neighborhood."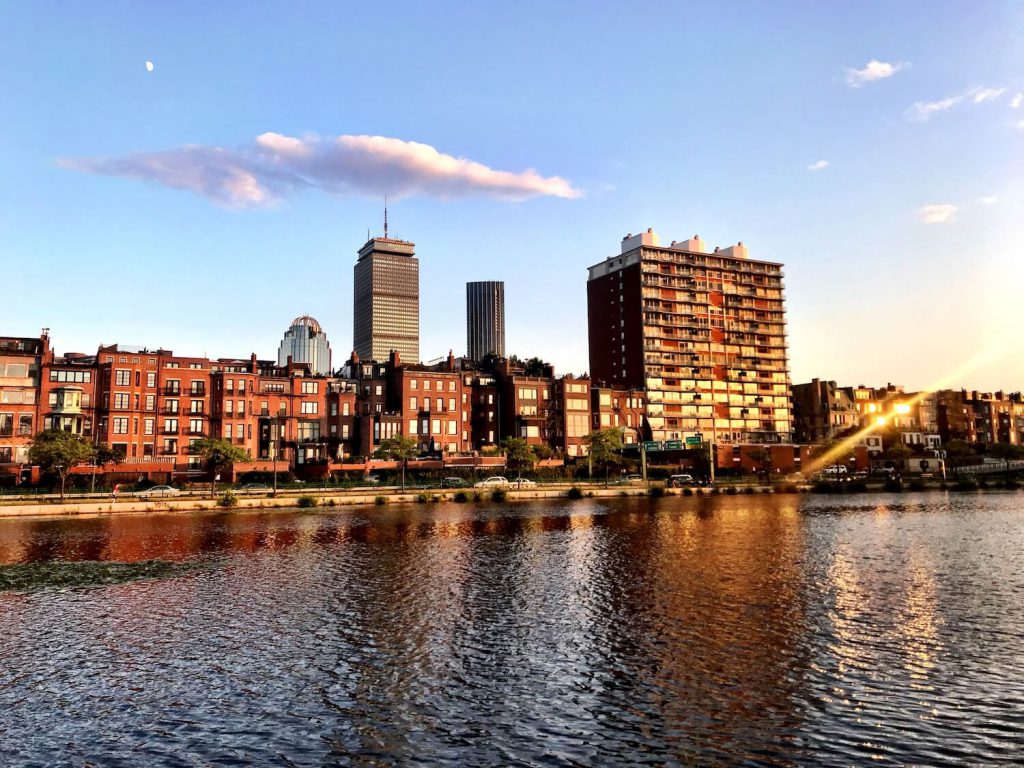 Famous for its Victorian brownstones, swanky hotels, and posh shopping district, the chic Back Bay neighborhood features beautiful Charles River views as its chief backdrop for photos. Boston Public Library, the Institute of Contemporary Art, and the Gibson House are among the historic buildings that also make prime settings for engagement shoots.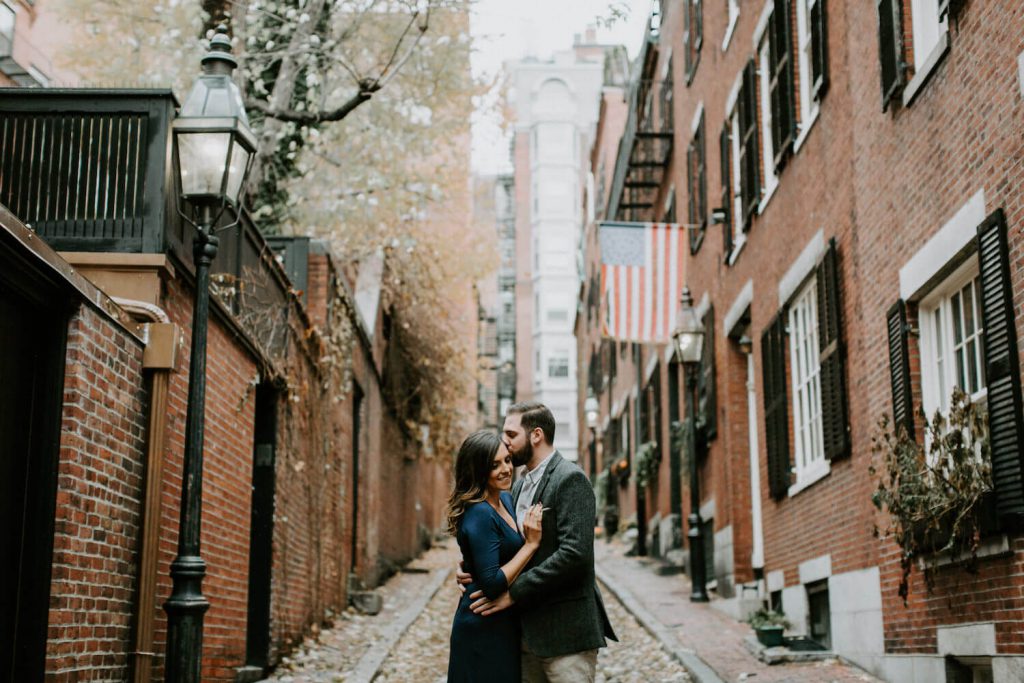 A quaint neighborhood that conjures up model images of Boston to the outside world, Beacon Hill is home to Boston Common which is the oldest public park in America. Brick, cobblestone, and ivy abound in this beautiful historic district, making it a much sought-after location for engagement photoshoots.

Lesinski: "Beacon Hill is one of the most requested locations for engagement photos in the Boston area for its historic charm, antique gas lamps, cobblestone streets, and beautiful brownstones."

McElwee: "Acorn Street [is] the most photographed street in America for good reason! It is quintessential Boston with picture-perfect brownstones, and it oozes charm. You may have to fight other couples for a spot, though, so I prefer going here off-season when it's slightly less busy."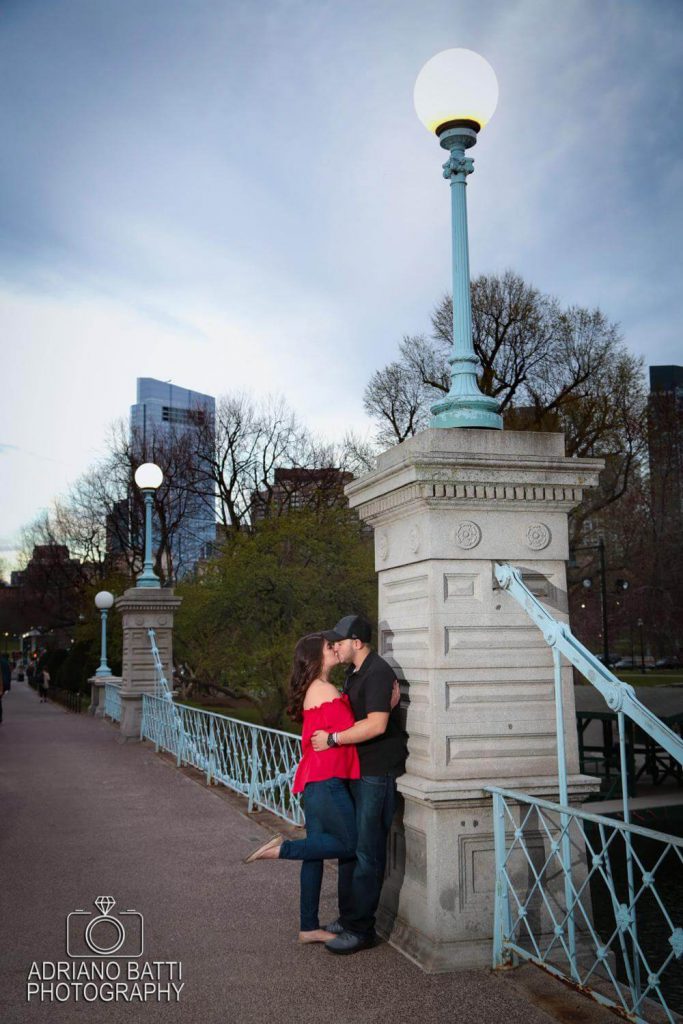 Established in 1837, the Boston Public Garden was America's first botanical garden to open to the public.

McElwee: "Busy but iconic spot right in the heart of Downtown Boston. It gets busy at weekends but is lovely [in the] early morning when no one's around. Loved for the weeping willow trees, iconic statues, and swan boats!"

Lesinski: "This is classic-romantic Boston. The willow trees, the iconic blue bridge over the pond, the swan boats, and my favorite secret spots scattered throughout the gardens make for swoon-worthy engagement photos!"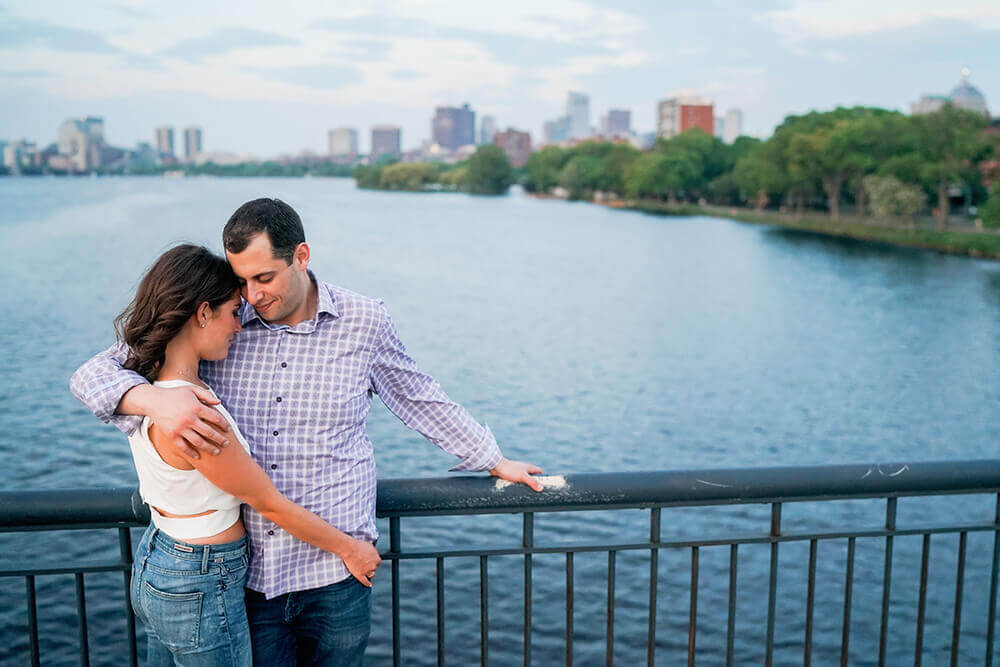 Situated on a 3-mile stretch along the Charles River between the Museum of Science and the Boston University Bridge, the Esplanade features a bevy of photogenic canoe ways, docks, walkways, and monuments, perfect for a Boston engagement photography session.

Lesinski: "If you're looking for some skyline views surrounded by nature, the Esplanade by the Longfellow Bridge is perfect. You can expect epic water views, classic Boston skyscrapers, and tons of greenery."

McElwee: "Boston's summer playground, with beautiful views over to Cambridge and sailboats in the background. I especially love photographing from the Mass Ave Bridge as it overlooks the Charles River, Esplanade, and has the city skyline in the background."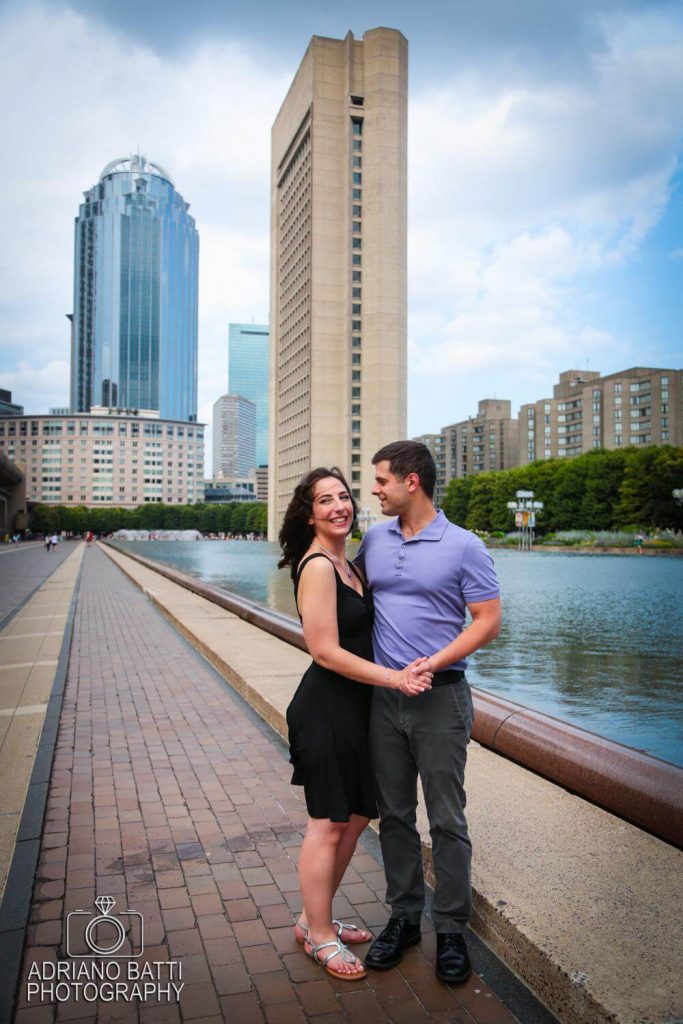 Situated along Huntington Avenue in the Fenway neighborhood, the Reflecting Pool highlights the surrounding complex, complete with cathedrals.
Batti: "The Reflecting Pool in Downtown Boston is a beautiful place for engagement shoots, with the fountains and the skyscrapers in the background."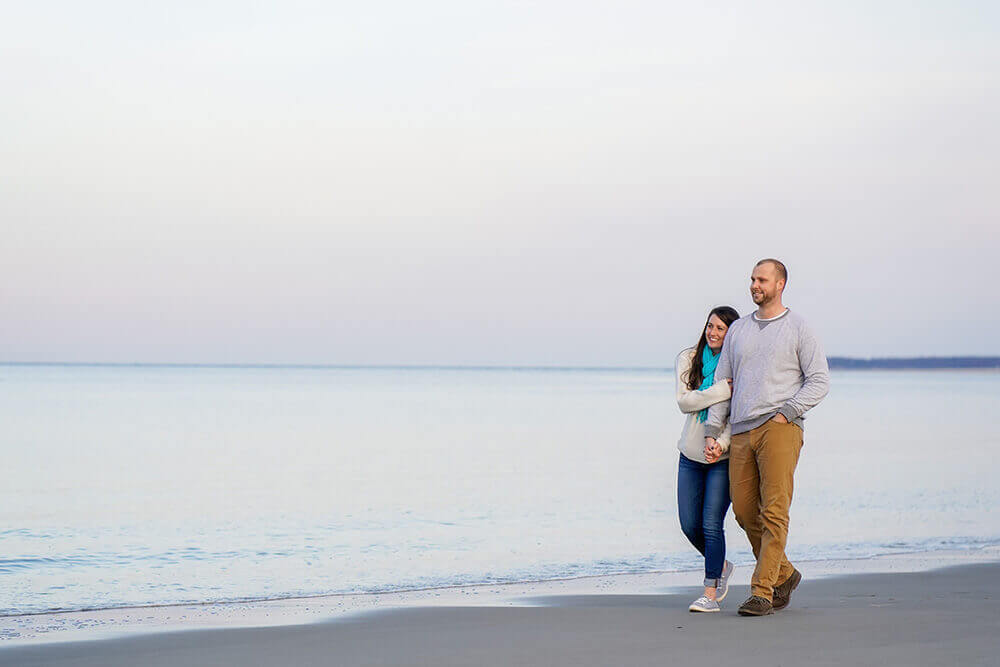 Beach lovers will love taking engagement photographs at Crane Beach, an Ipswich, Massachusetts beach that offers five-and-a-half miles of trails along the dunes and coastal front.
McElwee: "About 40 minutes north of the city, this beach is so beautiful, and the estate is well worth a visit, too. The old estate is gorgeous with magnificent rolling hills overlooking the sea. Just watch out for midges in the summer!"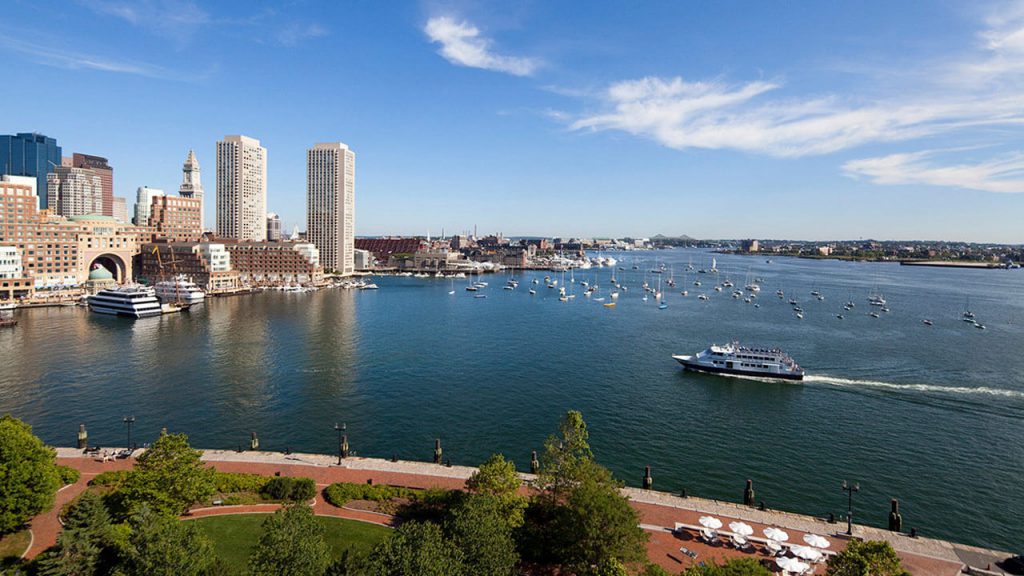 As a seaside green space, Fan Pier Park offers fantastic vistas of the city and picturesque shops.
McElwee: "The perfect melting pot of old and new, I love the views of the Downtown [Boston] skyline, the harbor views, as well as the rusted old bridge and the modern landscaping. There are also pockets of greenery, and it's probably the most diverse spot for photos if you want to visit just one location and get a ton of variety in your images."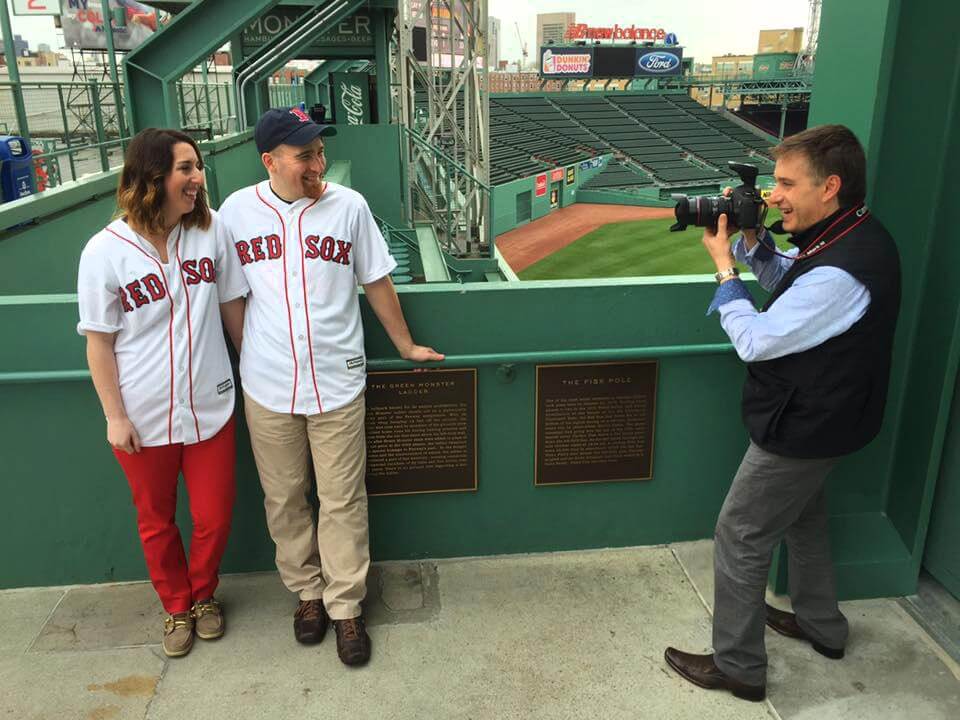 Looking much like it did when it opened in the spring of 1912, the historic Fenway Park can be accessed with tickets during games or on a guided tour. Jersey Street, an extension of the Fenway Park concourse during Red Sox games, is closed off before the games and reopened to ticketed patrons when the ballpark opens, offering colorful concessions and the official Red Sox Team Store as backdrops to photos.
Batti: "For the couple who loves sports and the Red Sox, we can photograph the engagement session at Fenway Park."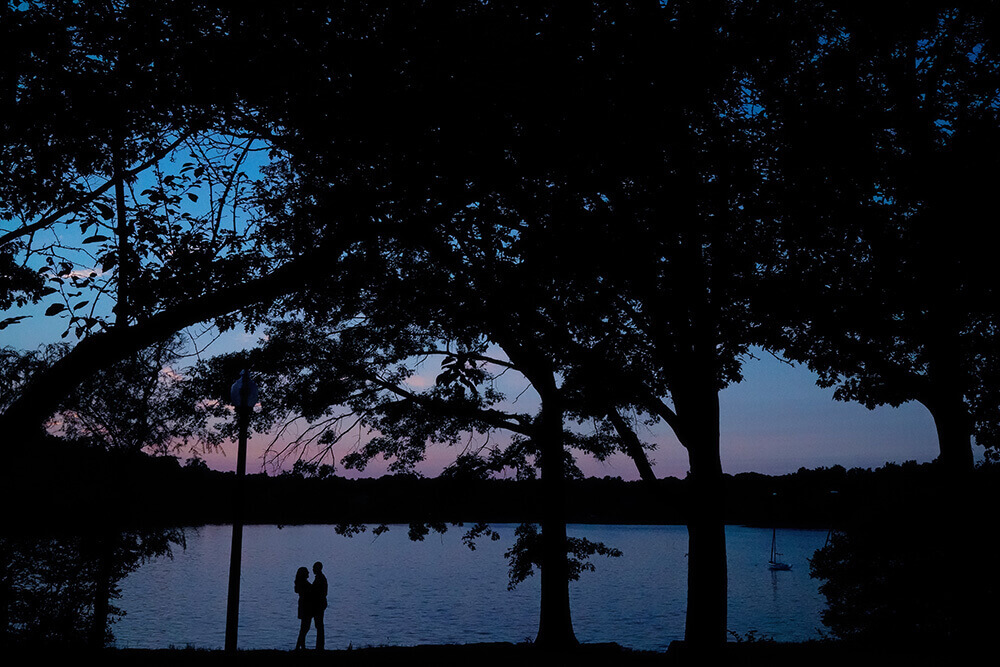 Located in the vibrant neighborhood of Jamaica Plain, Jamaica Pond is a glacial kettle hole surrounded by trees, shrubs, and pathways that's ideal for your engagement photo session.
McElwee: "The Pond is especially lovely. It's amazing at sunset, as you can play with silhouettes with the water in the background. It's also less obvious than some of the central Boston spots."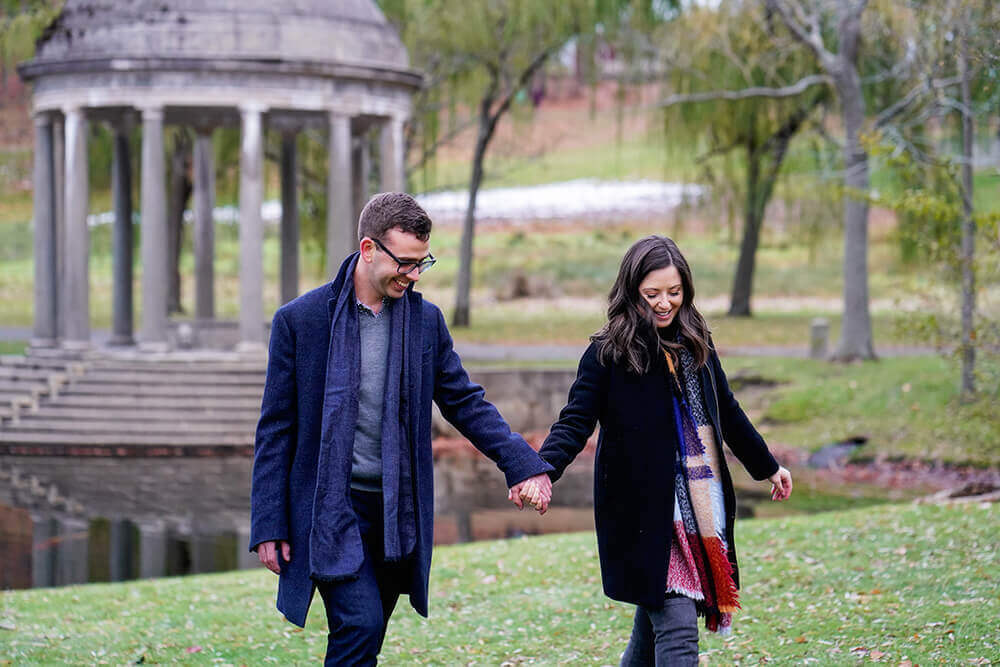 Brookline is home to Larz Anderson Park, a picturesque 61-acre park of grassy slopes and scenic views.
McElwee: "Beautiful, with [a] pond, cupolas, and a hill overlooking Downtown Boston. It's a favorite spot for sunset photos, and I love it for the variety of backdrops all in one area. Perfect for a summer picnic also!"
Piers Park is beautifully landscaped and features a pedestrian promenade and two pavilions that provide a striking backdrop for photos.
Batti: "I like to explore new views in the Boston area such as the Piers Park Sailing Center in East Boston. It's a clean park, and from there you have the city view of Boston in the background. Excellent spot for engagement as well as family portraits and Boston wedding photography!"
Accessible from Broadway and Oceanfront North in Salisbury, the beautiful Salisbury Beach offers nearly 5 miles of trails.
McElwee: "Perfect, pristine sand dunes not far from Boston. Also a great spot to get a lobster roll!"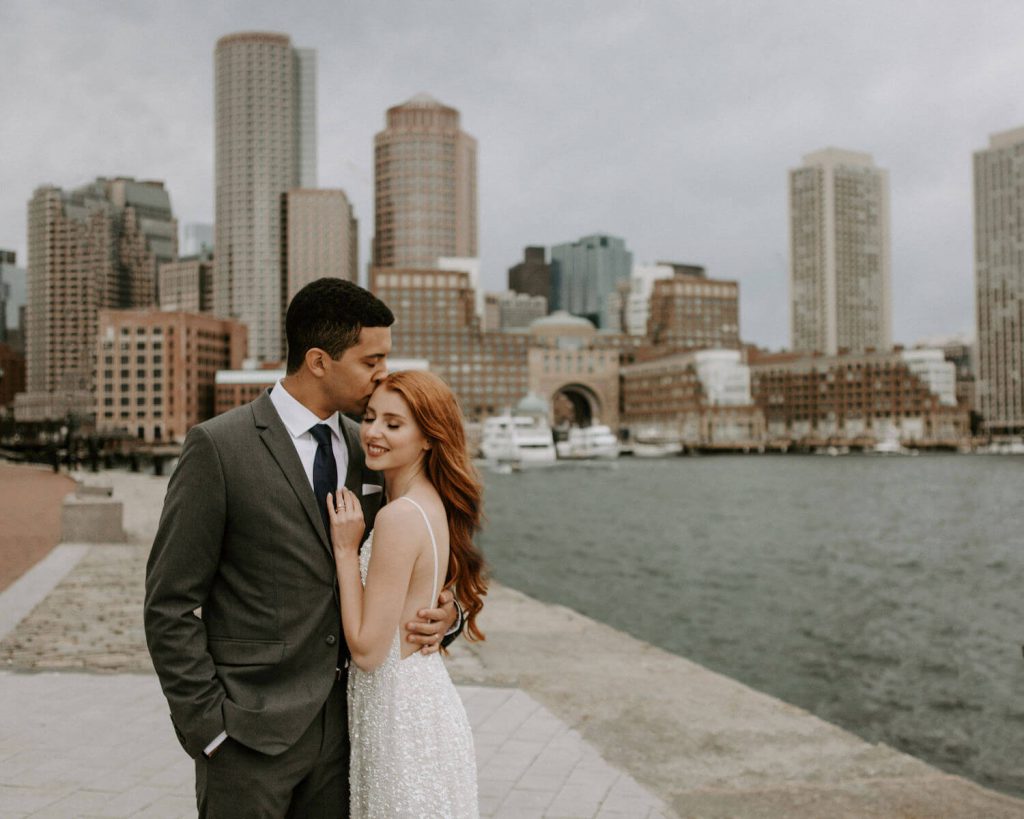 Lesinski: "[Seaport] is for the modern, urban city lovers. The harbor walk has sweeping views of Boston's financial district and [the] historic Custom House tower, along with the Boston Harbor. You can see colorful art installations while walking down Seaport Boulevard with your sweetheart. If you're an avid art fan, head to the outside of the ICA for clean, modern lines."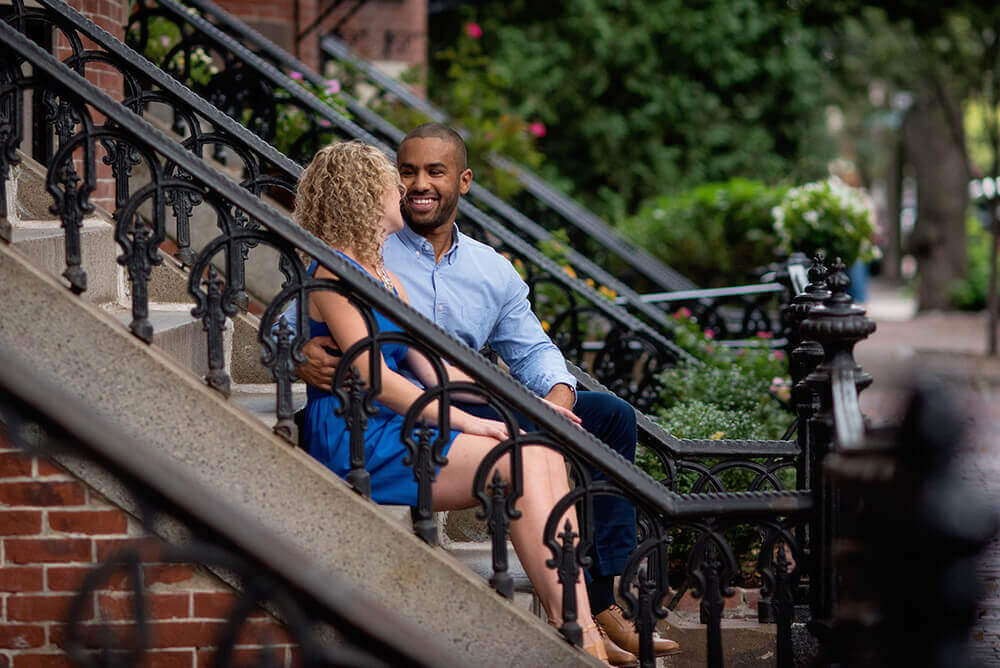 This vibrant neighborhood bordered by Back Bay, Chinatown, and Roxbury, South End is on the National Register for Historic Places. Over 300 acres are devoted to the largest Victorian row house district in the United States, and its arts and restaurant districts are as bustling as they are photogenic.
McElwee: [I like it for its] quintessential Boston brownstones and chic bars and cafés for more relaxed 'documentary style' photos."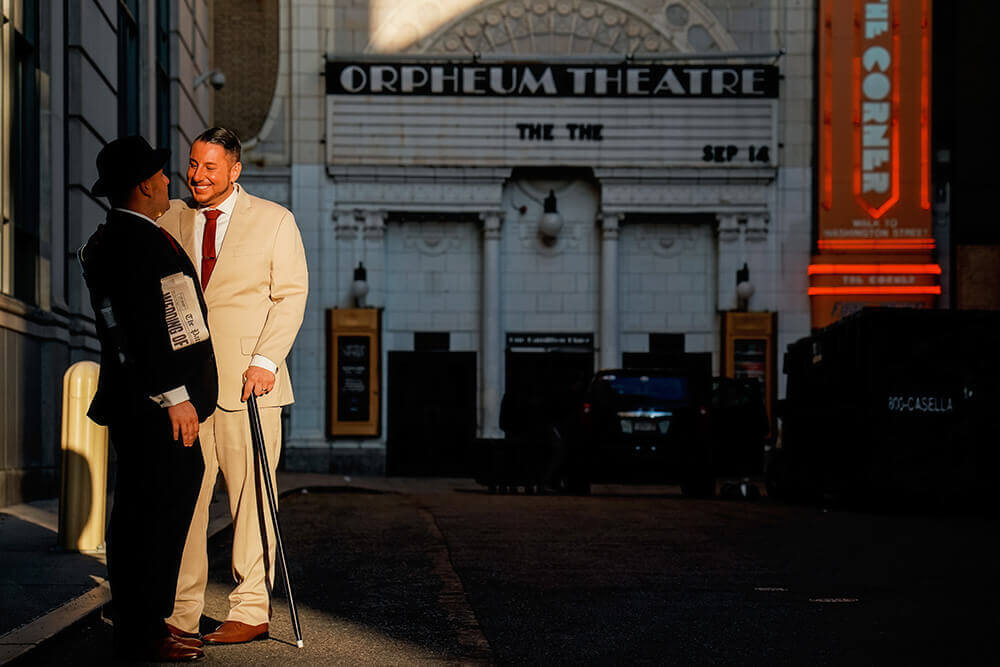 A favorite spot for couples with an appreciation for exquisite architecture and theater, the historic Theater District features everything from a baroque opera house to a colonial theater hosting Broadway-caliber shows.
McElwee: "Dramatic late afternoon light peeking through the city's tallest buildings is what makes this spot so special for me. Great spot for music lovers and theater-goers."