Sydney, Australia is arguably one of the most visually stunning cities in the world. From the scenic Blue Mountains to the sweeping, crescent-shaped Bondi Beach, Australia's Harbour City is a modern-day storybook come to life.
Full of world-class restaurants, breathtaking beaches, and significant landmarks, Sydney is an amazing place to create a story of your own: an engagement. To help you kick off a new adventure with the love of your life, here are five romantic proposal ideas in picturesque Sydney.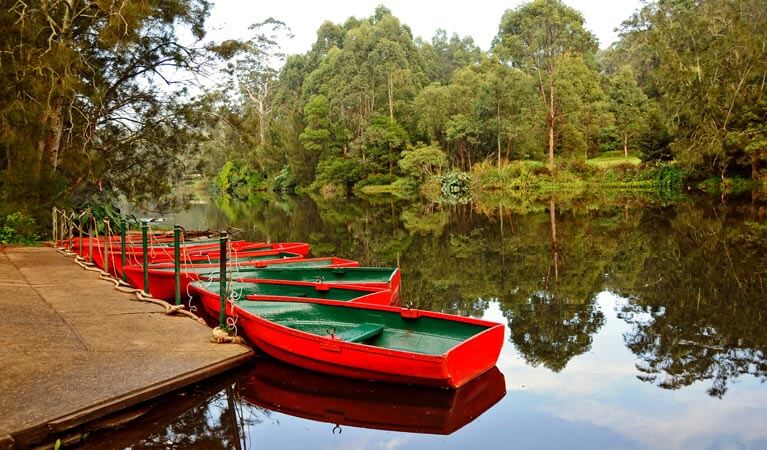 From hikes along the Heritage Walk to picnics among lush nature, Lane Cove National Park provides visitors with endless adventurous activities. Not far from Sydney's city centre, this gorgeous pocket of bushland, and its 920 acres of natural space, is home to a variety of native plant and bird species that can be seen from its many hiking and biking trails.
To take a more relaxed approach while observing the beautiful scenery, consider renting a rowboat or pedal boat to take your proposal adventure along the river.
Want a romantic beach engagement but also want to avoid large crowds? Improvise by popping the question at one of the 16 beaches near Lane Cove. You'll find countless opportunities to be alone together as you sit near the water and take in those stunning Sydney views.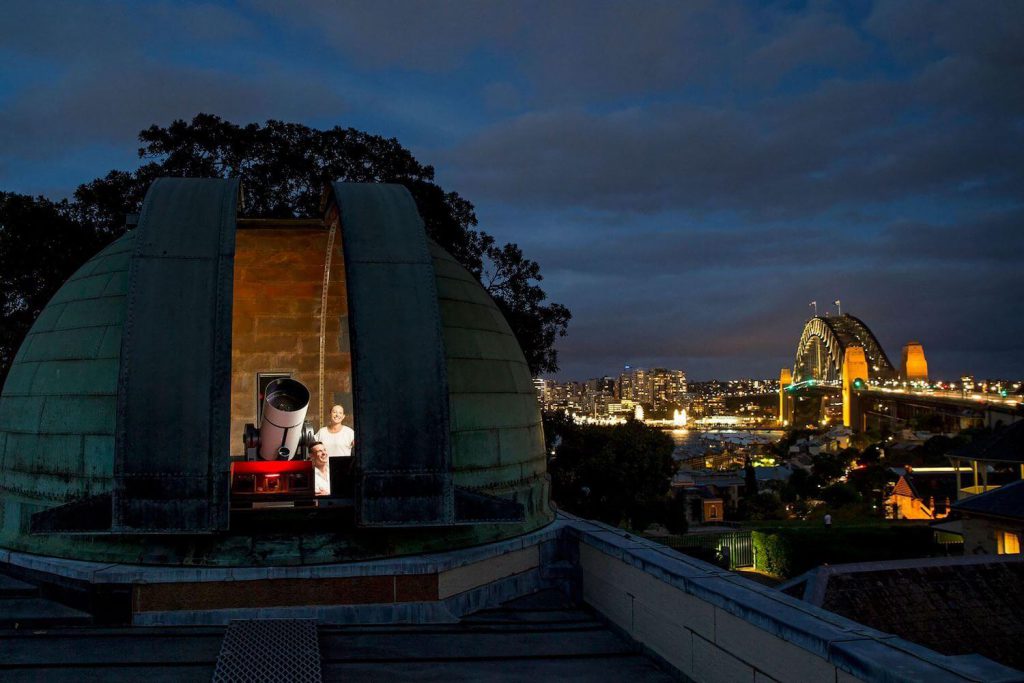 One of the most significant sites in Australia's scientific history, Sydney Observatory is a sandstone building resting among a lush garden that was designed to replicate formal gardens of the 1800s.
Located near The Rocks district and 25 minutes from the Rose Bay suburb, the Observatory offers guests a special, 90-minute night tour that includes a space theatre experience and telescope viewing — an ideal time to take in the enchanting Australia sky and stars.
To start your romantic proposal, have your love peer through the lens of the telescope. As you ask them what they see, assume the proposal position behind them. When they turn around and realize what's happening, you can jokingly say, "And you thought you were seeing stars before." You'll be surrounded by other visitors who will likely cheer as you and your love begin a new chapter in your story.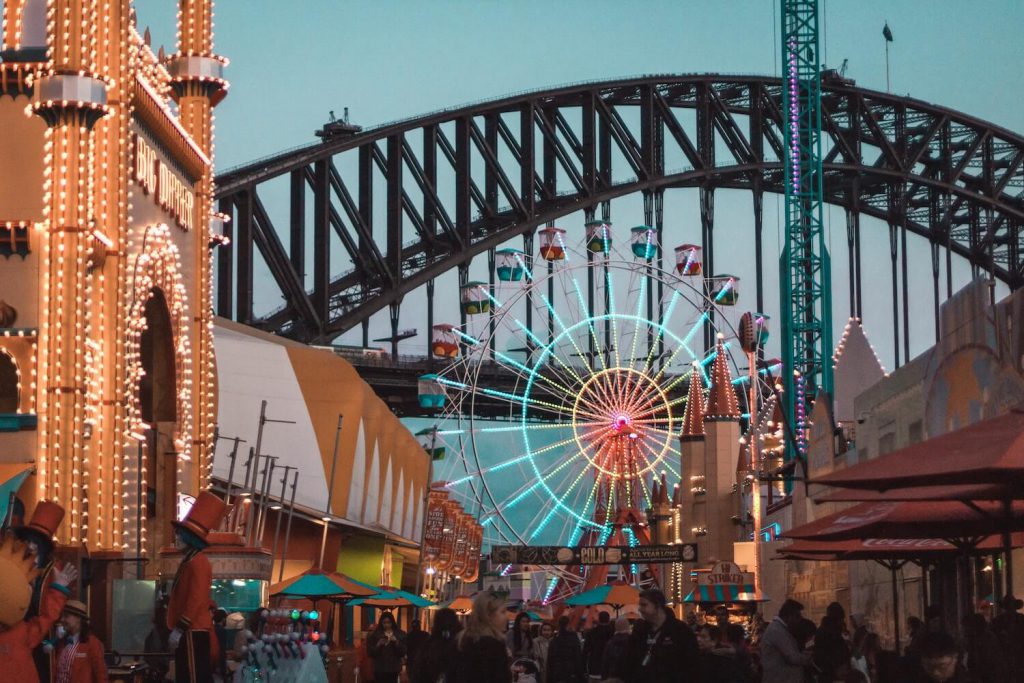 Experience from the thrill of being 40 meters above the ground while aboard the Ferris Wheel at Luna Park. Located at 1 Olympic Drive, Luna Park is a heritage-listed amusement park that encourages visitors to return to their childhood. From playing fun carnival games to tasting delectable treats, you and your partner can enjoy the whimsy and fantasy of an amusement park.
And don't forget the attractions! Luna Park is home to several rides that will make your time in Sydney memorable. This includes, of course, the Ferris Wheel that was introduced to the park during its 1982 Harbourside development.
So go ahead and experience love from above by surprising your sweetheart with a marriage proposal inside one of the carriages. Just wait until your carriage reaches the top of the ride to pop-the-question, and watch them hold their breath from the thrill.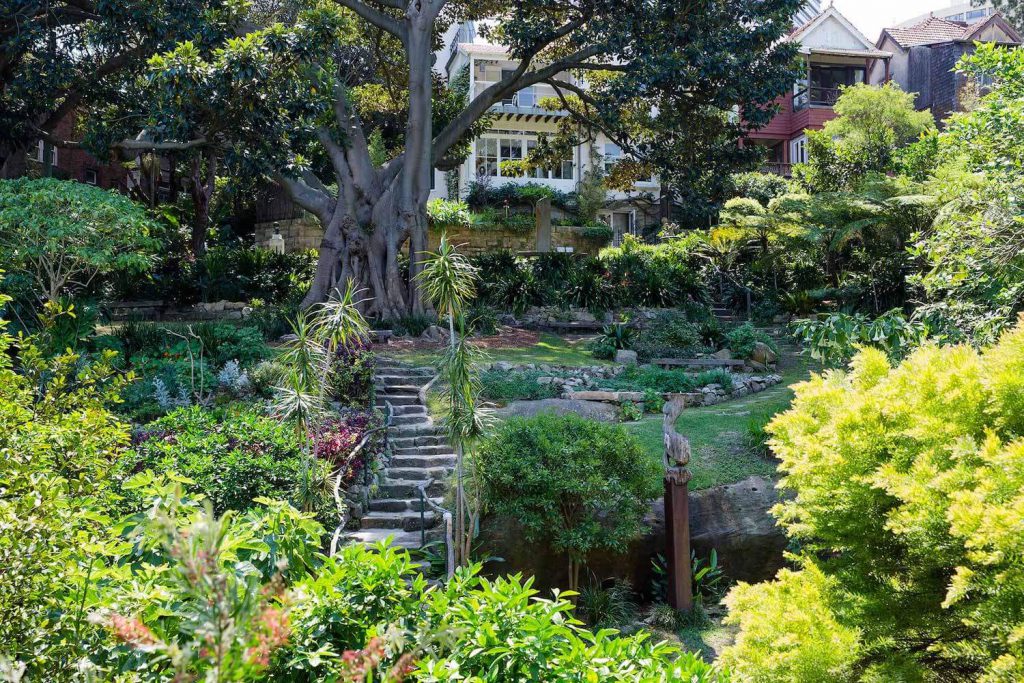 A lovely, hidden gem featuring winding paths and incredible views of the Sydney Harbour, Wendy's Secret Garden offers couples a lush environment of endless greenery and many moments of intimacy and quiet.
The park, designed by Wendy Whiteley over an abandoned trainyard, has a variety of romantic proposal locations among whimsical statues, scattered benches, and strategically-set tables hidden in private areas, offering you a truly fairytale setting.
One proposal idea is to set up a small scavenger hunt that's made to look like it's a part of the garden itself. After a series of clues, lead your love to the treasure: their hidden engagement ring. When they find it, tell them how you found your treasure a long time ago — them.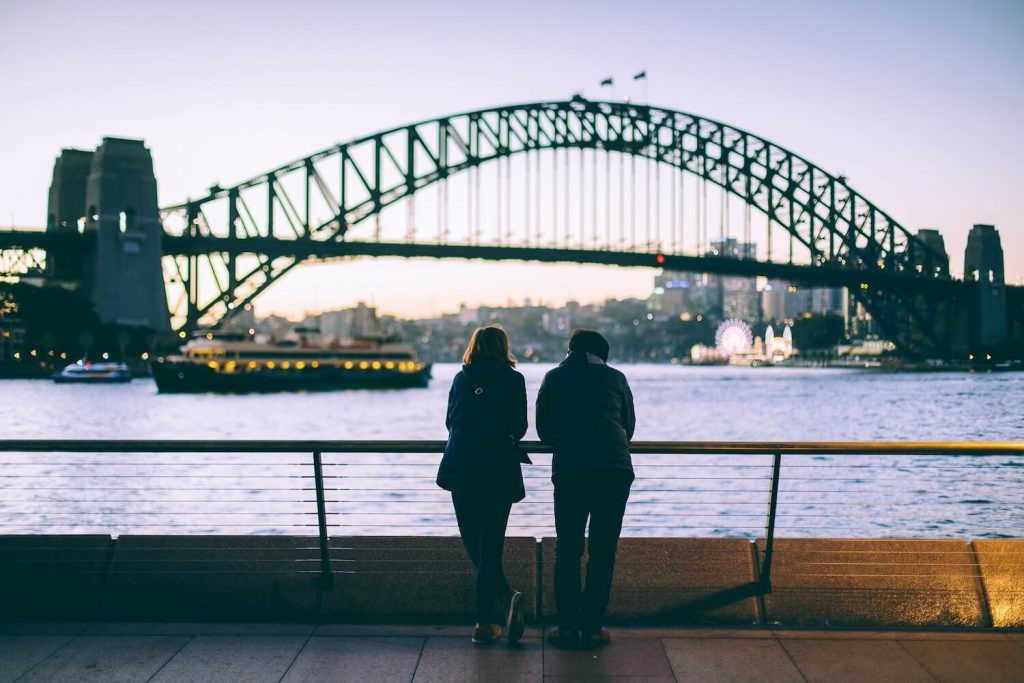 Nicknamed "The Coathanger" due to its large, arch-based design, Sydney Harbour Bridge is the primary transportation link between the city of Sydney and its suburbs. The bridge spans over 1,600 feet and features four railroad tracks, a highway, and two walking/bicycle pathways, offering visitors incredible views of the famous Sydney Opera House.
If you want Sydney Harbour Bridge to be the backdrop to your proposal, consider signing up for the BridgeClimb experience. This is where you, your love, and a group of fellow adventurers can scale the bridge and take in 360-degree panoramic views.
A safe experience led by climbing professionals, BridgeClimb offers you a unique yet special occasion to not only propose to your sweetheart but celebrate the power of love and the obstacles it can defeat. Afterward, take on your remaining days in Sydney as a newly-engaged couple while thinking about how to break the news to your nearest and dearest.