Newlyweds Emily and Daniel share details on their destination wedding in Puerto Rico.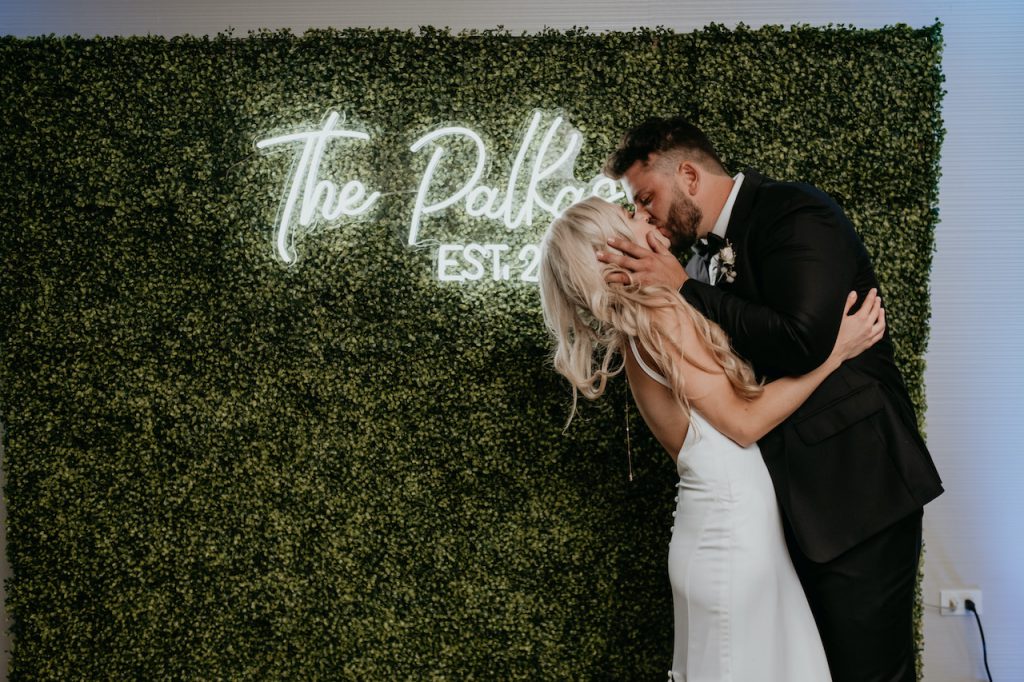 First off, congrats! What is your most memorable moment from the wedding?
My husband and I getting taken out by a wave while taking pictures on the beach after our ceremony!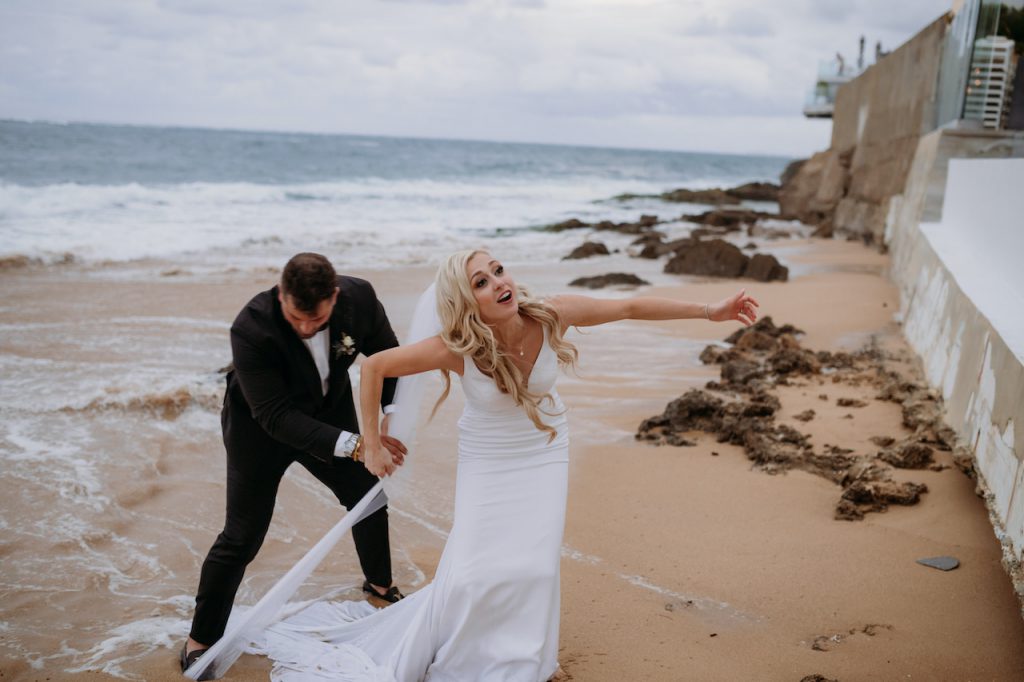 What were the colors of your wedding?
White, dusty blue with pops of navy.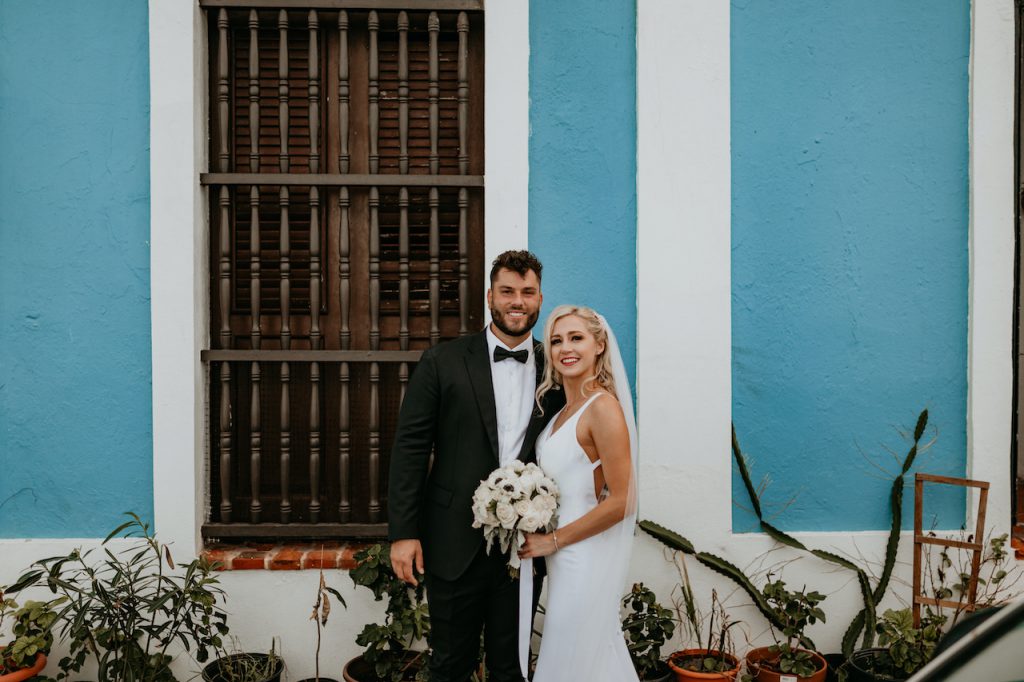 What do you think worked really well at your wedding that you would recommend every couple to do?
I highly recommend brides have a second dress to dance in! I didn't plan on doing an outfit change, but I did have a second dress I changed into when mine got wet. It was actually so nice to change!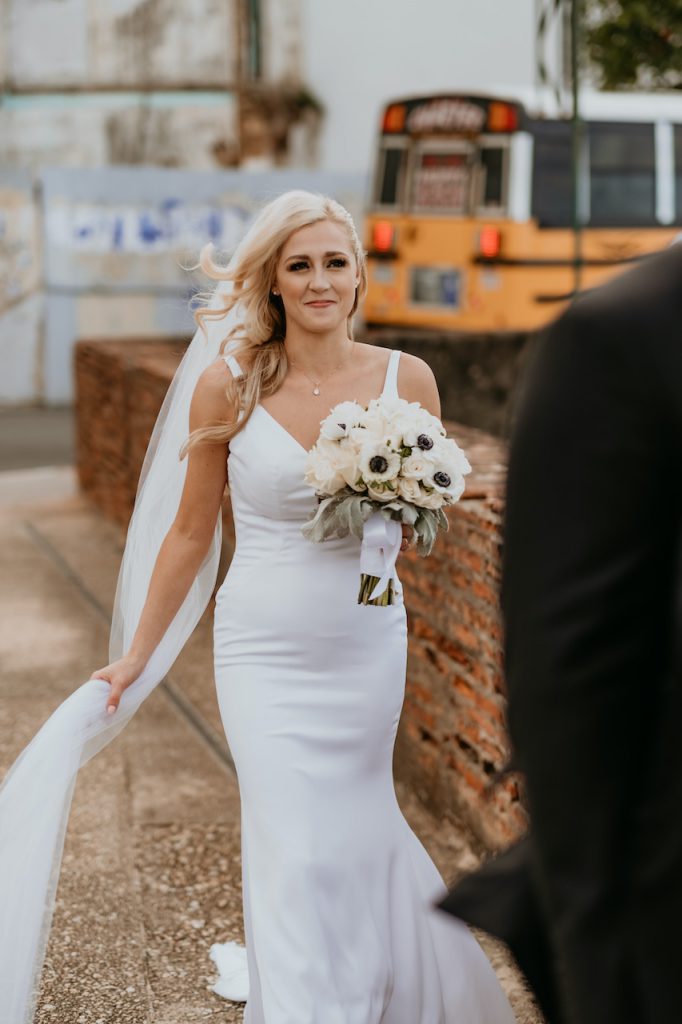 Would you have done anything differently—splurge on a pricier dress, nix the favors, go for that extra passed appetizer?
If I knew who would have been attending in advance, I would have contracted to have fewer people at the wedding. We expected more people to attend and in the end, we realized we could have spared a lot of costs!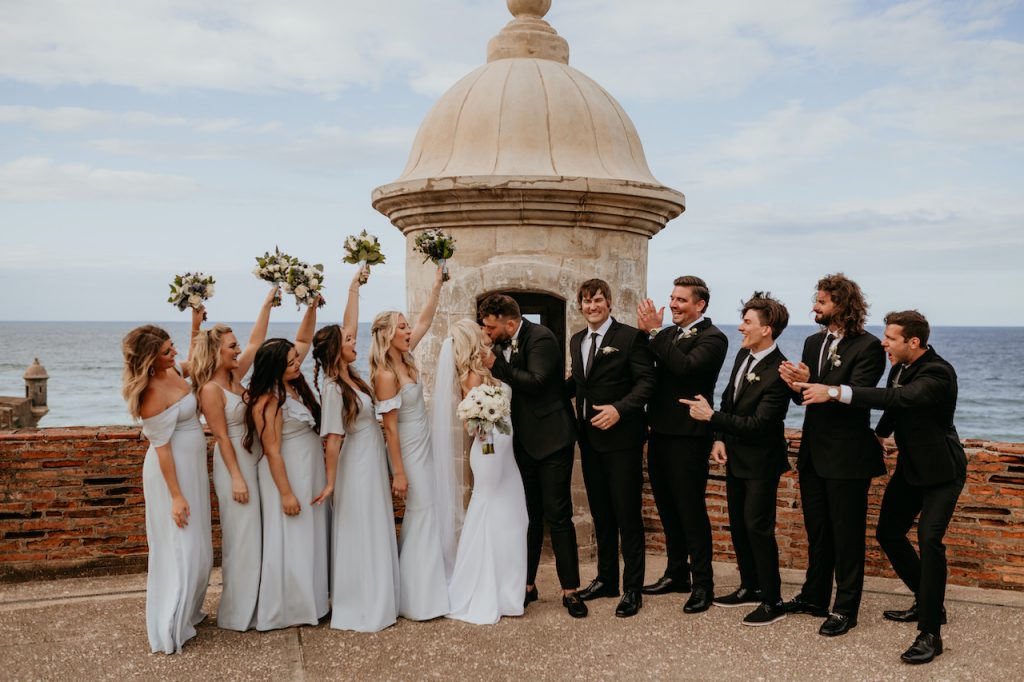 What tips do you have for other Joy couples still in the midst of wedding planning?
Make wedding planning a team effort. It's a lot of work to put on one person!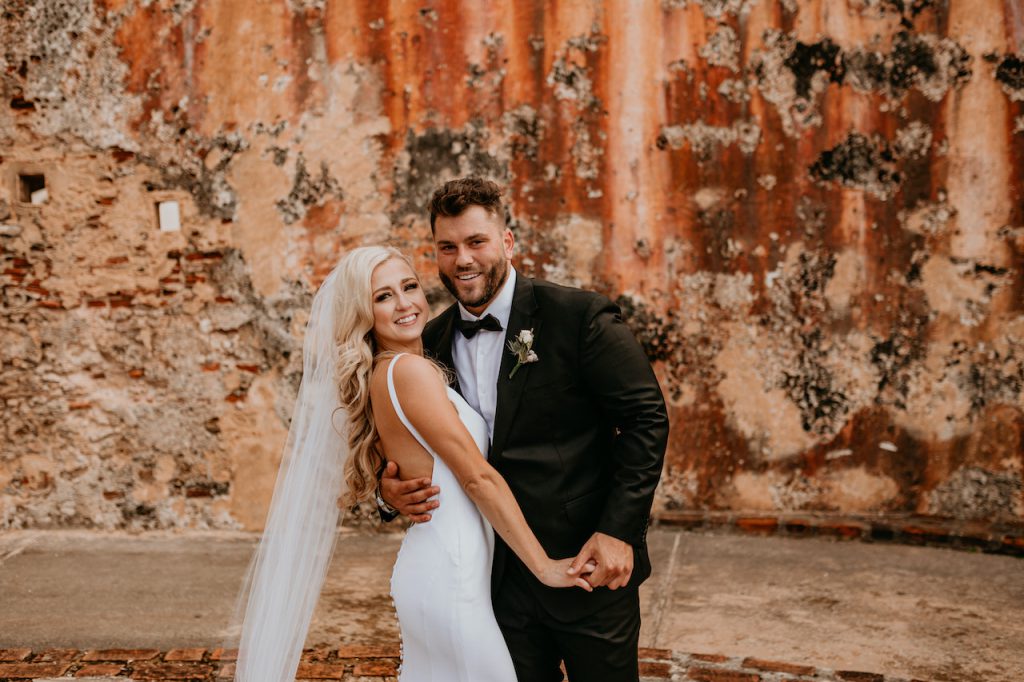 What were your favorite features of Joy?
I didn't know where to start when making a website for our destination wedding! I love how Joy helped me compile all of the important information in one place for our guests.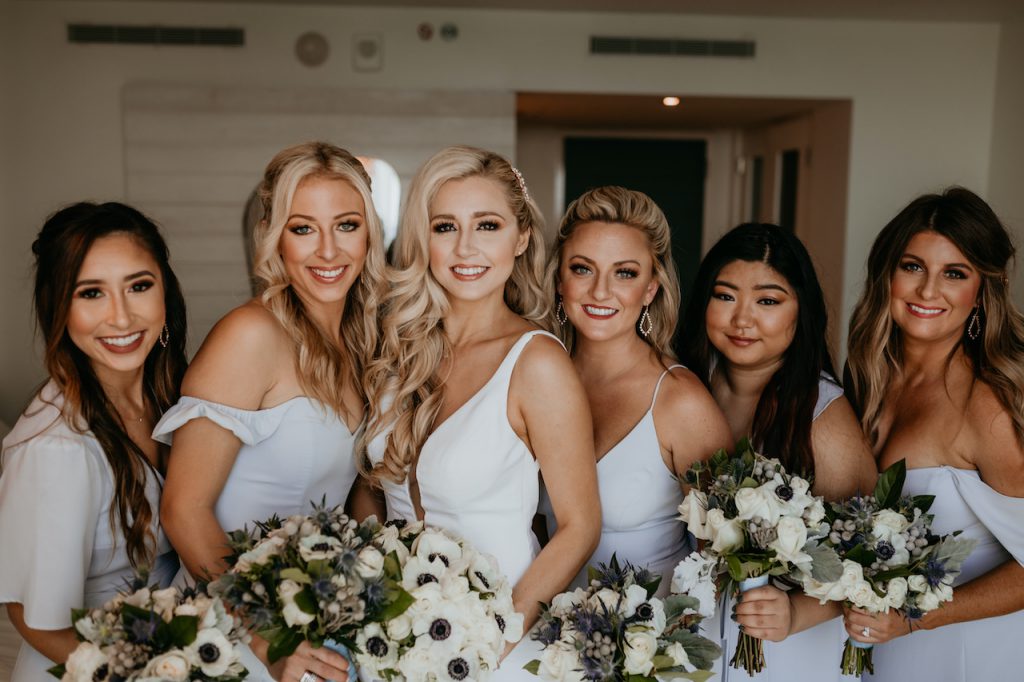 At Joy we believe that although a wedding lasts one day, joy lasts forever. What does that mean to you and your partner?
A wedding day is just the beginning of the rest of your lives, live every day with joy!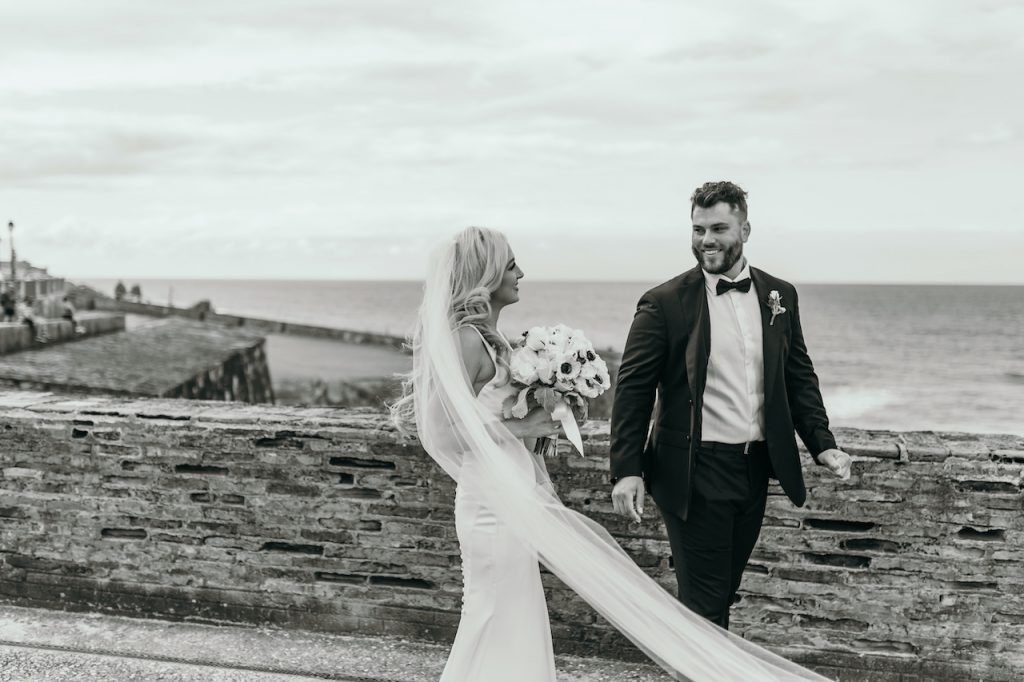 Vendor Details
Wedding Venue: Serafina Beach Hotel
Serafina was the perfect romantic location for our destination wedding. It was more beautiful than I thought it would be, and the food was incredible!
Wedding Planner: Madelaine Trull
Madelaine was the absolute best! She helped me recruit the best vendor team I could ask for and made sure everything went smoothly the month of our wedding. She is affordable, professional, kind, and attentive.
Photographer: Fotos by Hector Javier
Hector was an absolute joy to work with! He took my vision to the next level with his creativity. We took our first look photos at the national historic site in old San Juan and WOW! Our wedding photos have so much character!
Videographer: Reel Feels Studios
Tessa made filming feel so comfortable and fun. We loved working with her and seeing her talents in action!
Hair & Makeup Artist: Louis Ernest
Louis Ernest made me feel like an absolutely beauty queen. He is so talented and fun to work with. I loved hearing about all of his stories doing make up around the world!
Wedding Dress: Uptown Bridal
Uptown Bridal makes you feel like family. They are so kind and personal and make the dress shopping experience the best it could possibly be.
Wedding Dress Designer: Essence of Australia
Bridesmaid Dresses: Wayf