Austin, Texas newlyweds share details on their big day from tips they have for other couples to their favorite moments!
First off, congrats! What is your most memorable moment from the wedding?
It was a whirl, but even though the ceremony itself went very quickly, saying our vows was an unforgettable moment.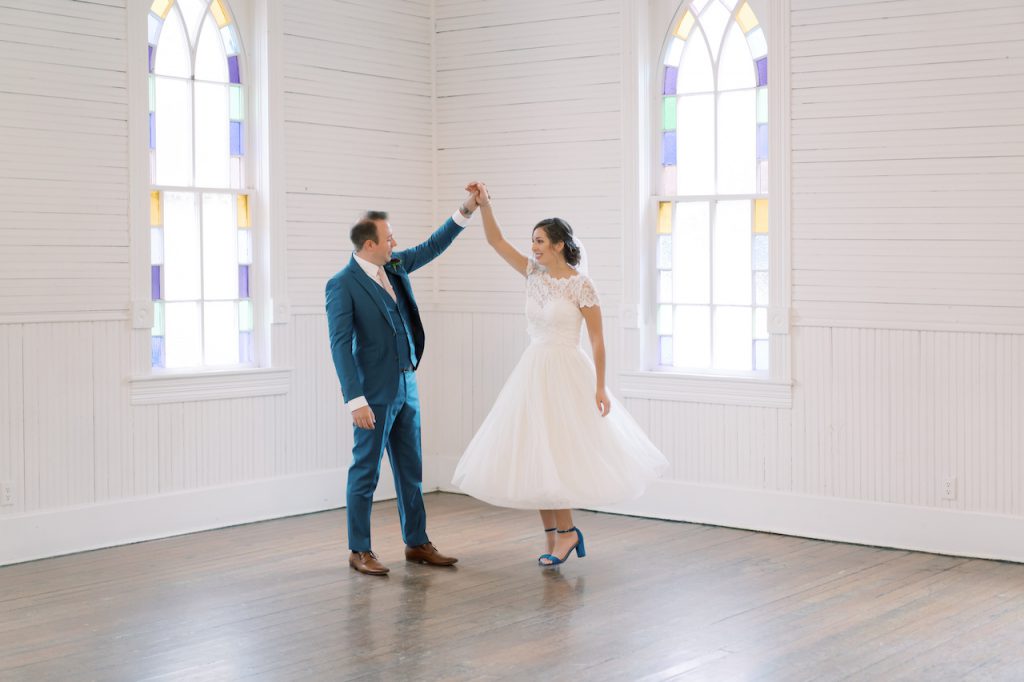 What were the colors of your wedding?
Teal to seal the deal! Plus a few other gem tones.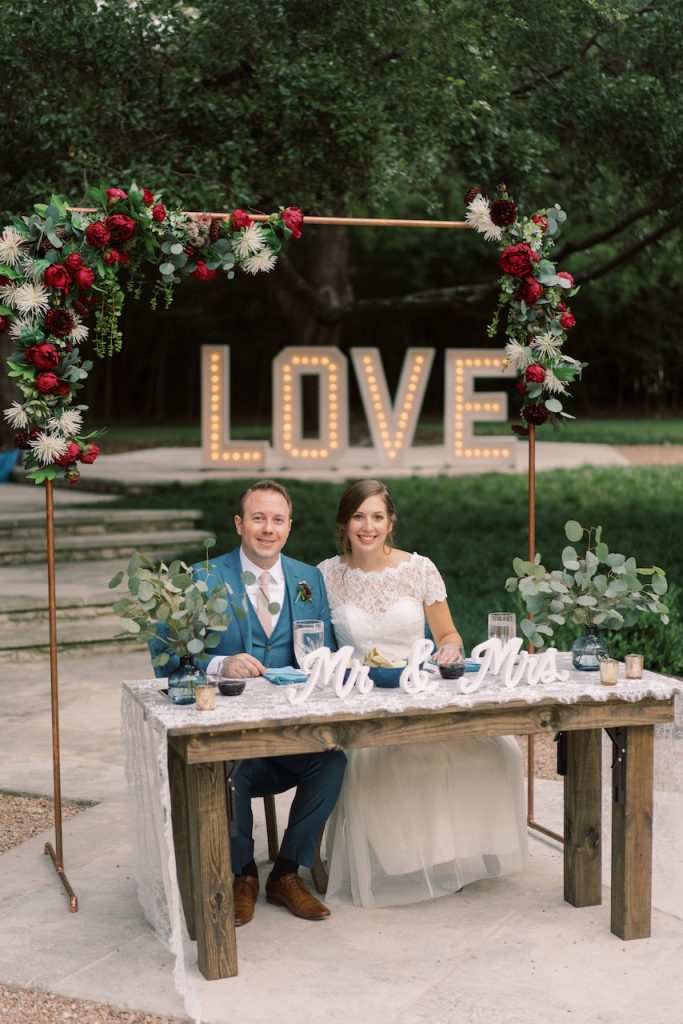 What do you think worked really well at your wedding that you would recommend every couple to do?
We did like the WithJoy app. It helped us stay very organized with RSVPs and the timeline!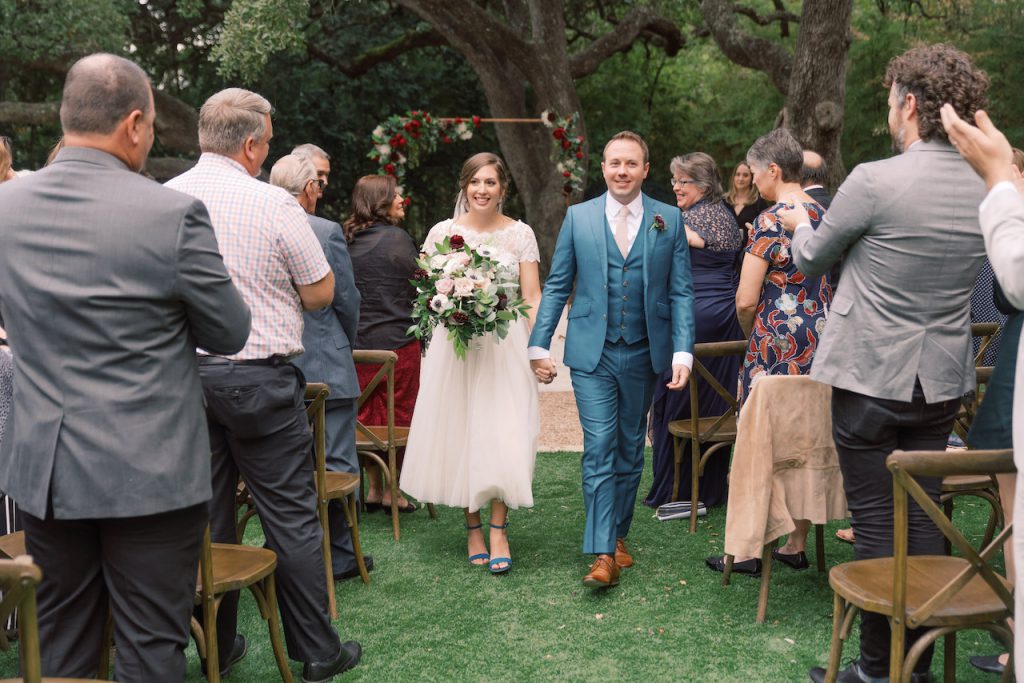 Would you have done anything differently—splurge on a pricier dress, nix the favors, go for that extra passed appetizer?
The weather was perfect and that was the only wild card.
What tips do you have for other Joy couples still in the midst of wedding planning?
Stay organized! We were also both very involved in the planning and decision making leading up to the wedding (we did it all ourselves and did not have a wedding party). It's a lot to wrangle and even if one member of the couple has a more defined vision, we felt that involvement by both of us was both important and beneficial.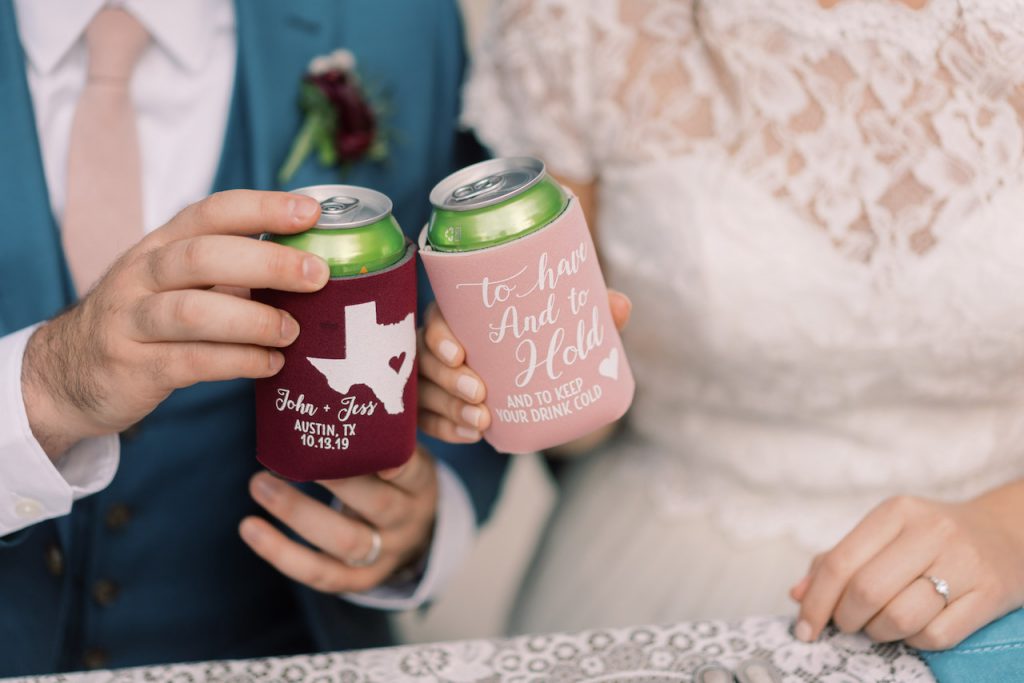 What were your favorite features of Joy?
Getting that RSVP email immediately, then texting that guest and seeing how surprised they were at how fast their response was known!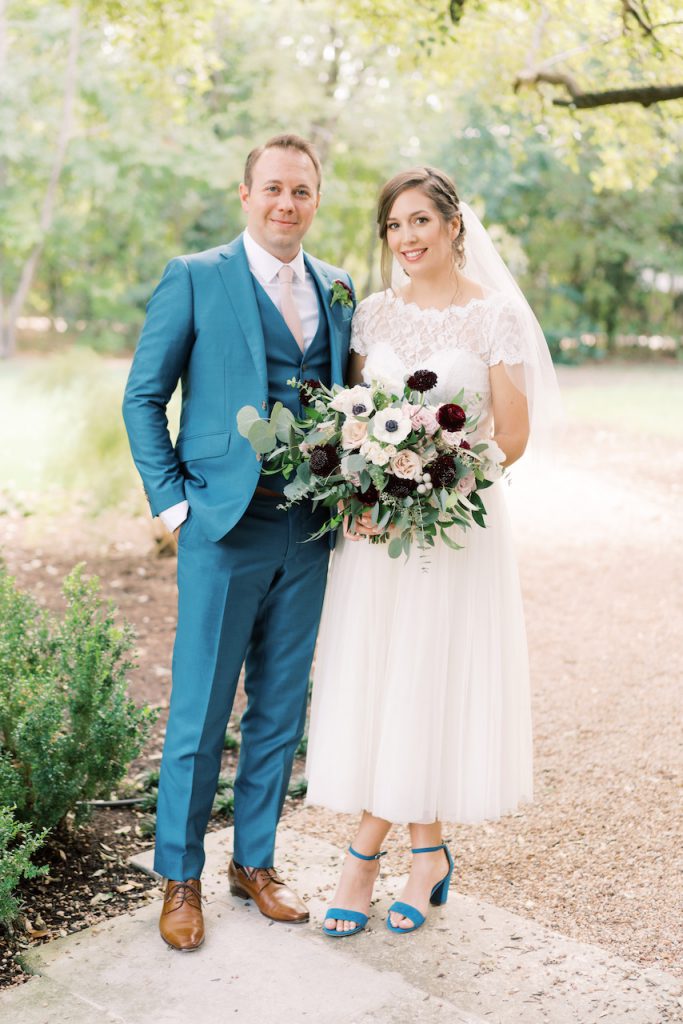 At Joy we believe that although a wedding lasts one day, joy lasts forever. What does that mean to you and your partner?
Great memories! We had both a photographer, with her assistant and a photo booth to capture the event and our guests.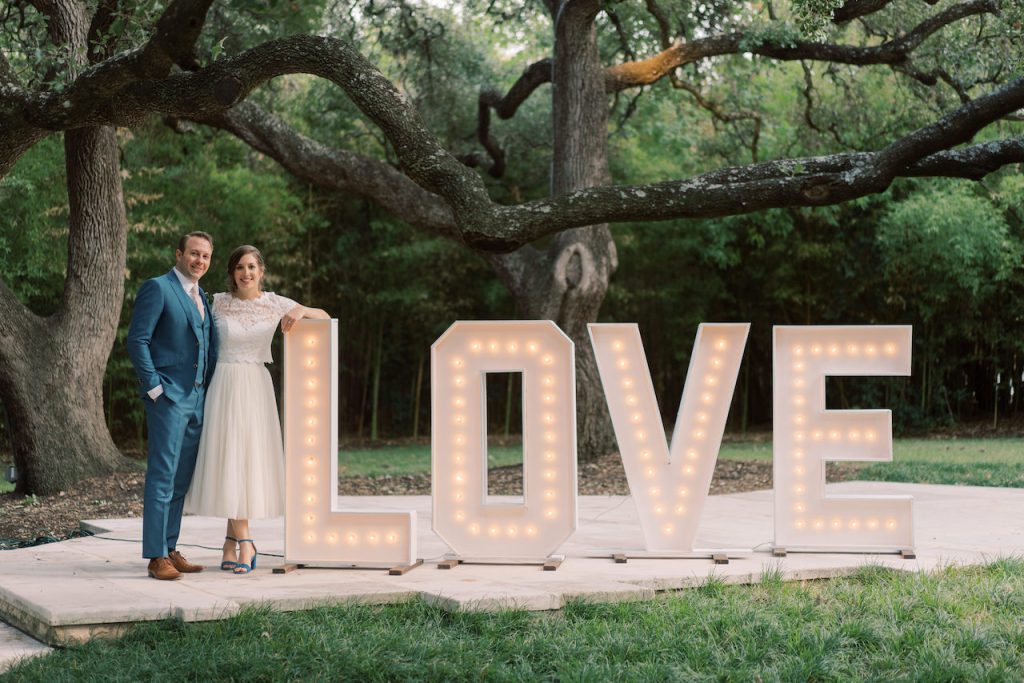 Vendor Details
Wedding Venue: Mercury Hall
"Great venue with outdoor and indoor options in the Austin city limits."
Day-of Coordinator: Mockingbird Lane Event
"Great energy, very organized and knowledgeable, could not recommend more."
Photographer: Paige Vaughn
"Paige was great at getting us comfortable in front of the camera and capturing every moment."
Grooms Suit: IndoChino