Gadsden, Alabama-based photographer Sharde Richardson shares why she is passionate about photographing weddings.
How did you get into photography? Are you self-taught or formally trained?
I've always been into photography. My grandparents raised me and they were diehard Polaroid camera users, so as a child I can remember taking pictures on fishing trips or family reunions. I've always had a camera in my hands in one capacity or another. That little taste for photography growing up spurred me to learn a bit more, so I took a photography course in high school, back when film, darkrooms, and the heady scent of developer were still a 'thing' and it grew from there into online courses, a plethora of photography workshops, and continuing education.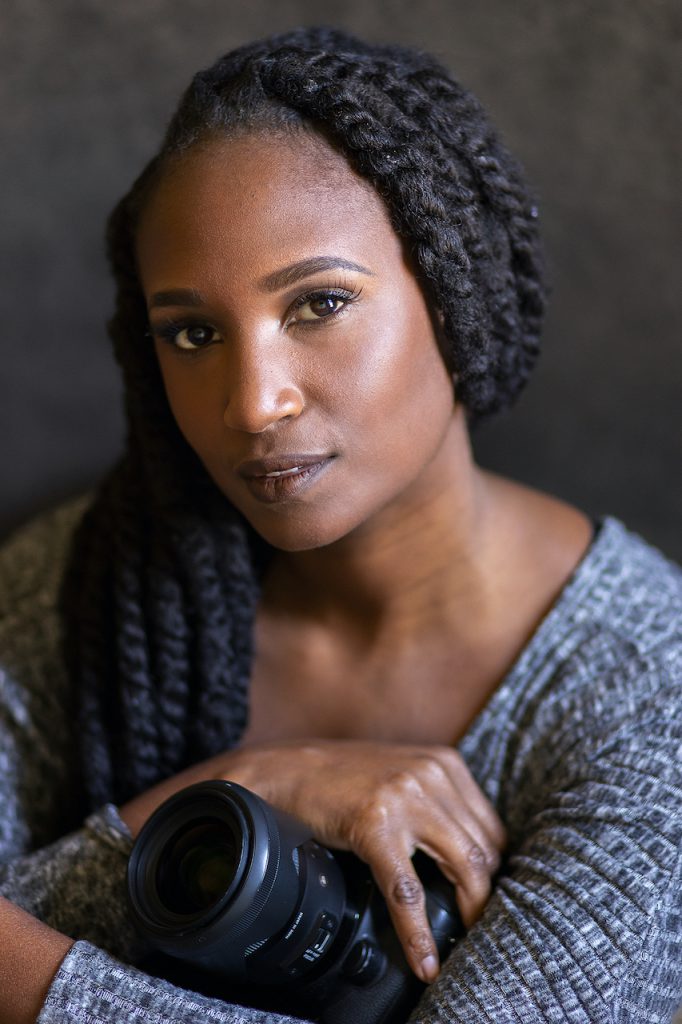 Describe your style in one sentence.
I capture authentic and creative portraits using a mixture of natural lighting, flash, and a whole heap of humor!
What's been your favorite experience as a wedding photographer?
It would have to be the realization that couples trust me to capture their day. That's a lot of responsibility to shoulder and basically the couple has picked me to capture this special time in their life that they can reflect upon for years to come. It's a terrifying and ah-mazing feeling all rolled into one!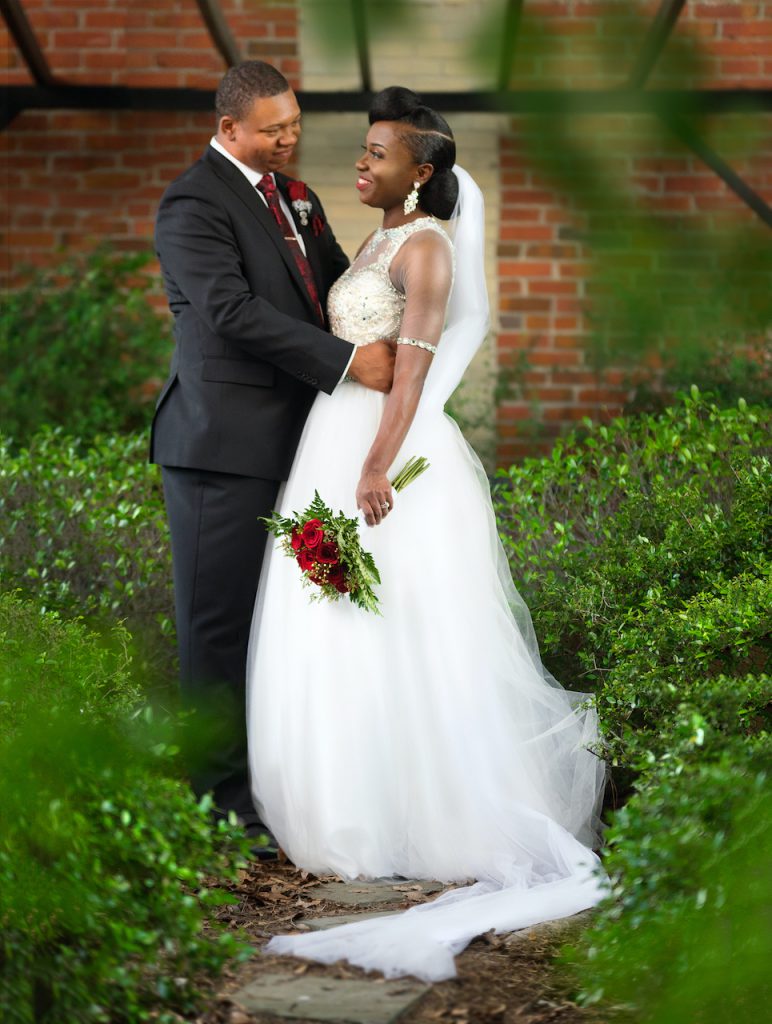 What do you love most about photographing weddings? Why do you photograph weddings in particular?
I'm attracted to weddings because there's a lot of raw emotion happening that just can't be duplicated with other types of photography and raw emotions make for the best pictures! I love the alone time I have with the bride and groom because that's where the magic between them happens. And if I'm fast enough with my camera, I can catch it!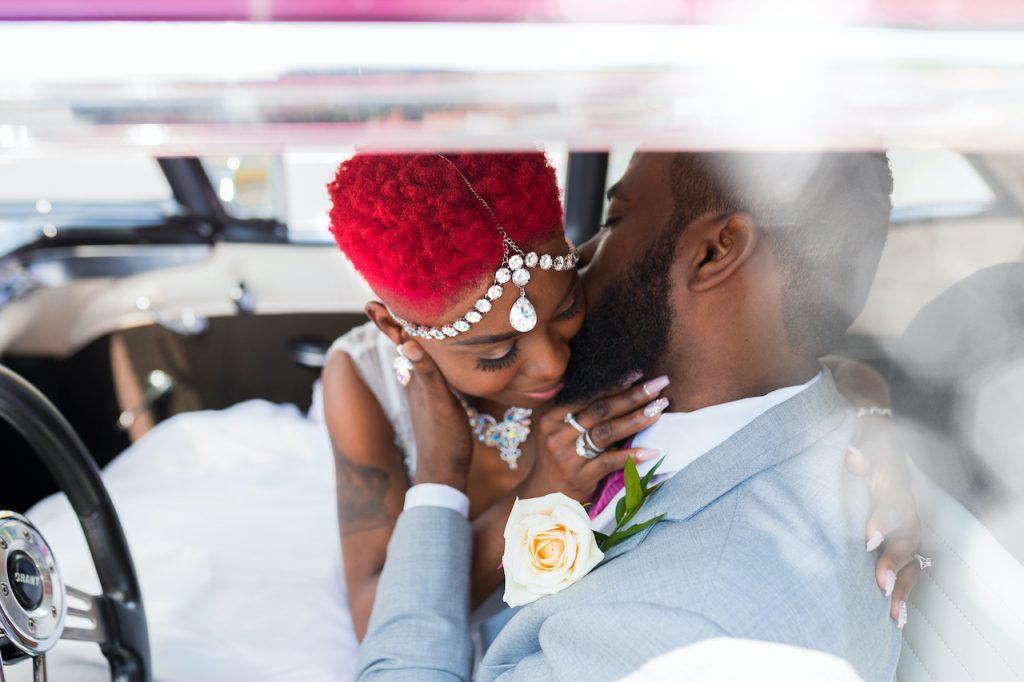 Where is the most interesting or unique place you've photographed a wedding? Was there anything especially challenging about it?
That would have to be Agnes Scott College in Decatur, GA. The college and grounds are absolutely gorgeous! However, on this particular wedding day, it rained and my team and I weren't able to get a couple's images incorporating the campus grounds that we'd hope for. But since I always scout both indoor and outdoor locations for couples portraits, the images we did capture still turned out perfect!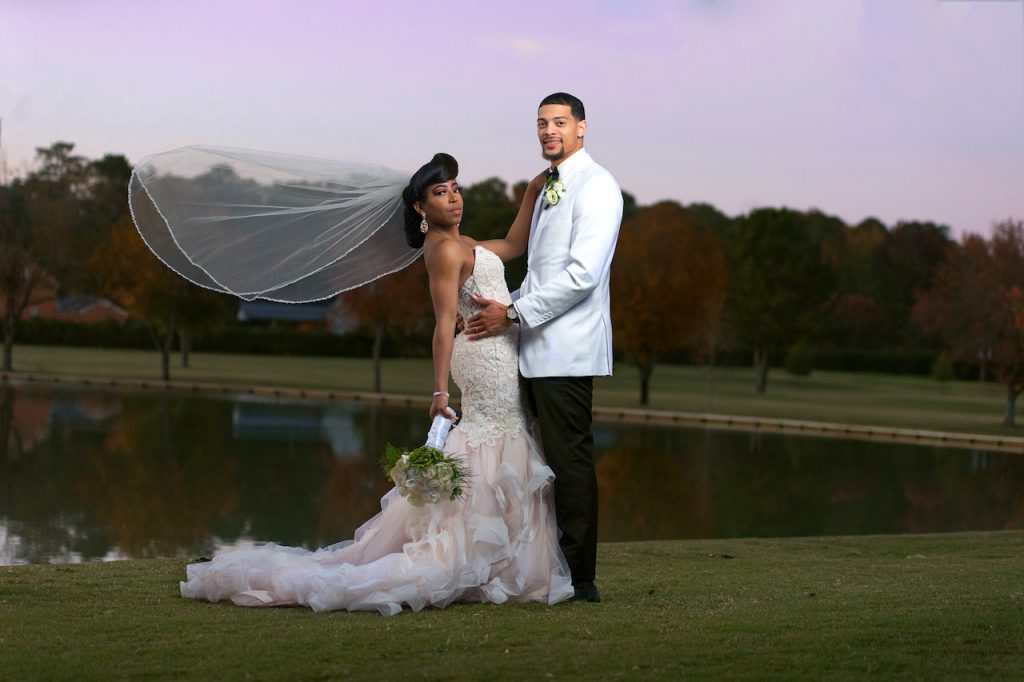 Do you have a favorite, must-capture moment for every wedding?
Aside from the first kiss, my favorite must-capture moment has to be during the recessional, when the bride and groom are exiting down the aisle together to the cheers of all of their guests.
As a photographer, what has been your biggest wedding day challenge?
I've had some relatively calm weddings. I will say that at most of them, the challenge is gathering family for family portraits. I don't know why this happens, but family members seem to disappear into the cocktail hour abyss.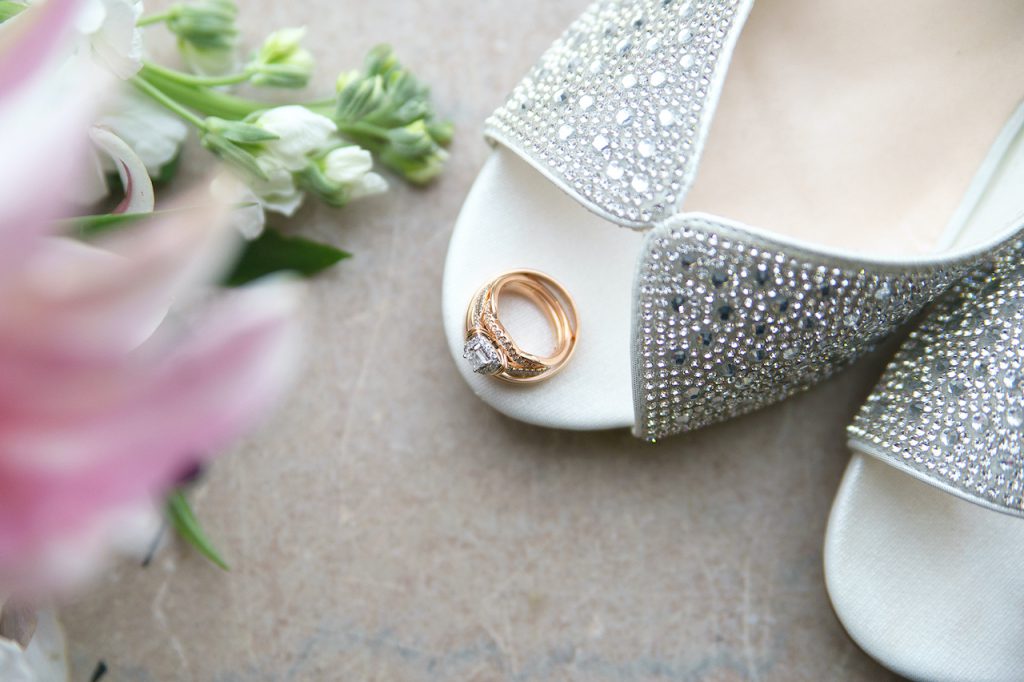 What piece of advice would you give brides and grooms to ensure that they get wedding photos they love forever? (This can include tips about preparation, choosing a photographer, or anything else.)
One thing that is very helpful in finding a photographer for your wedding is to give them a trial run, do this by hiring a photographer for an engagement session. If the photographer 'feels' good to them and delivers stellar images, they can responsibly expect (after going through that photographer's wedding portfolio) that they'll receive the same on the wedding day. Also, most photographers have wedding day questionnaires but if for some reason yours doesn't (and they really should!) meet with him/her a month or two before your wedding to nail down all the things that are important to you and your expectations. Another helpful tip, I really need you to trust me on this one, do a 'first-look. You'll thank me later. Lastly, forget about the camera! The best pictures are the ones you didn't know were taken.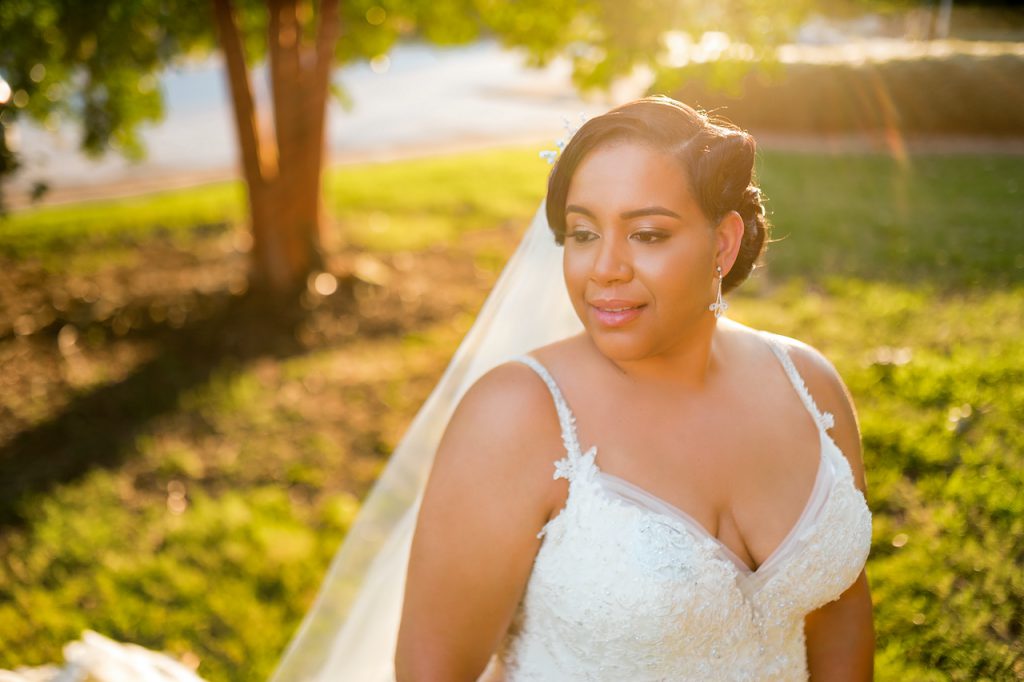 What are your favorite wedding trends to photograph right now?
Flat lays, unconventional bouquets, and all the quirkiness I can handle.
How do you think an app like Joy can help make weddings better?
Joy has a wealth of wedding day knowledge at the couple's fingertips. It's a one-stop-shop for wedding planning!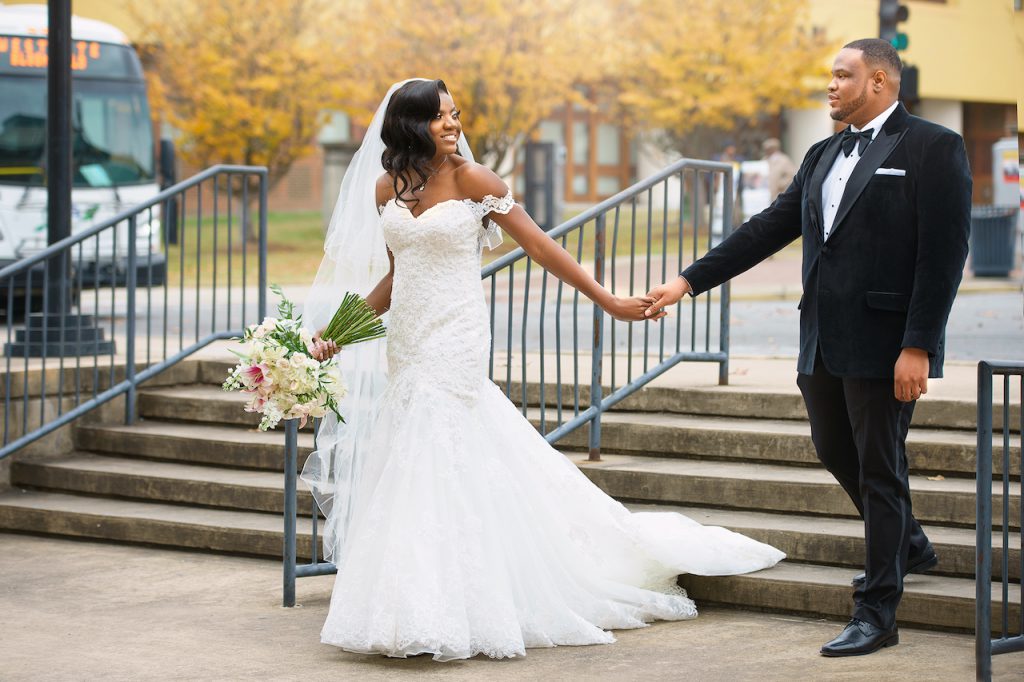 If you weren't a wedding photographer, what would you be doing?
Nursing, writing scripts, and recording podcasts!
At Joy we believe that even though a wedding lasts a day, joy lasts forever. What does that mean to you?
It means you should carry with you all the happy memories and emotions of that day because ultimately, that's what's important! That's what will sustain you.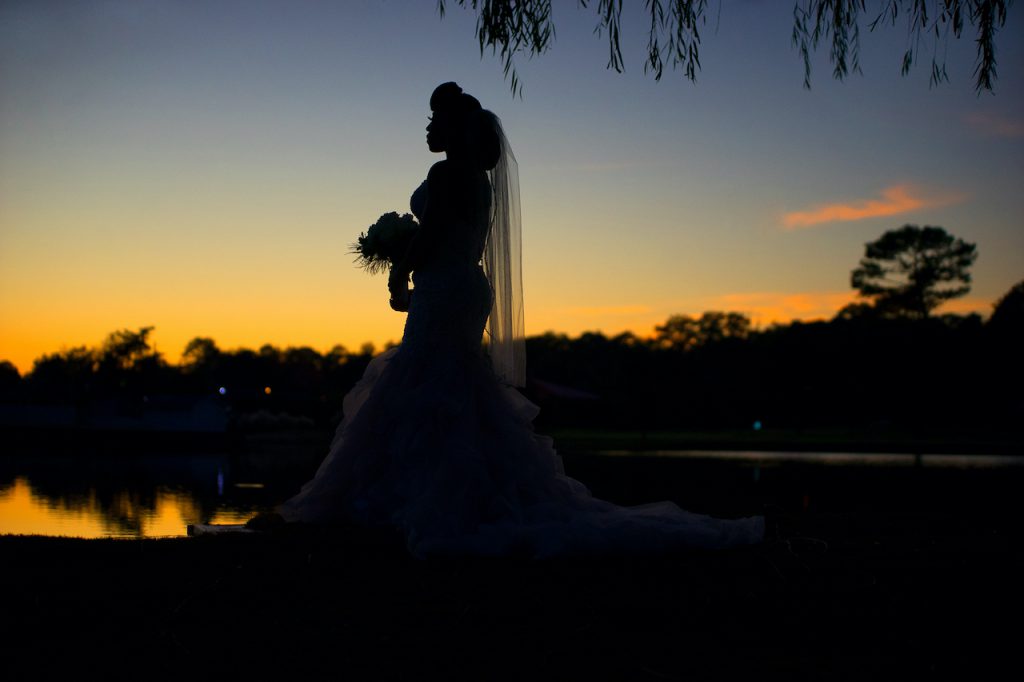 Contact Sharde Richardson photography here, or follow them on Facebook and Instagram.