Whether you're all about entertaining or simply enjoy a nightcap served in style, your wedding registry is a great way to upgrade your cocktail and wine glasses or create a brand-new at-home bar. Unsure of the right glassware and tools to fill your newlywed bar cart or cabinet? Consider your favorite drinks and, if you enjoy hosting, the types of beverages you would serve guests. After narrowing down your needs, use our guide to the best barware to learn about go-to brands and the necessary items required for each type of drink. With this chic barware you'll be well on your way to becoming a pro bartender or wine connoisseur!
Best Wine and Beer Glasses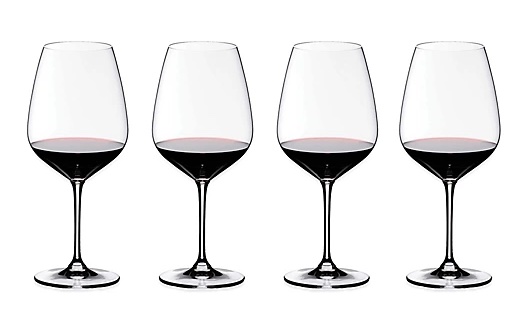 Known for varietal-specific stemware, Riedel offers a collection of dishwasher-safe crystal cabernet sauvignon glasses. These vessels are perfect for full-bodied, complex red wines that are high in tannins. Their structure helps balance flavors by emphasizing the fruit and reducing the feeling of bitterness that tannins can create. Because of the large bowl size, the wine's bouquet can develop fully, which smooths out rough edges for maximum enjoyment. Great for casual dinners at home with your soon to be spouse or small get-togethers with friends, these glasses will elevate the experience of sipping on your favorite cabernet.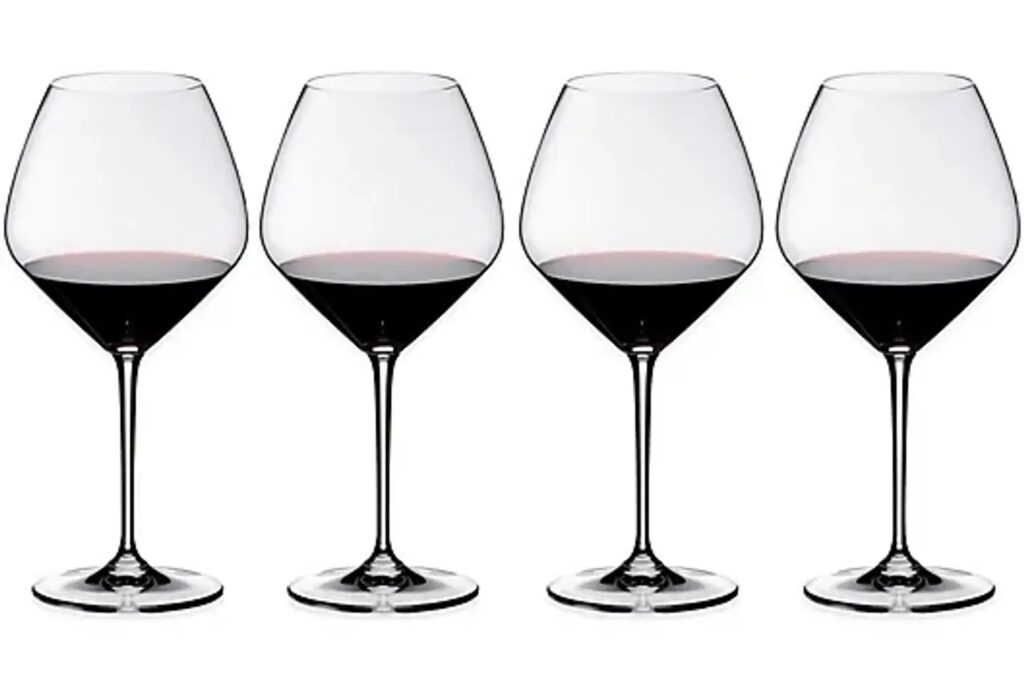 If you love to sip on fruit-forward red wines, this Riedel set is a must for your wedding registry. Made of elegant and incredibly durable crystal, these pinot noir glasses are ideal for light-bodied red wines with high acidity and moderate tannins. The unique shape of the glass — a tulip that allows wine to have a larger surface area — helps soften the high acidity of the pinot and enhance the characteristics of the fruit. You'll thoroughly enjoy the aroma and flavor of your vino while unwinding at the end of a long day with your partner and impress your aficionado friends when you whip out these glasses during your next at-home happy hour.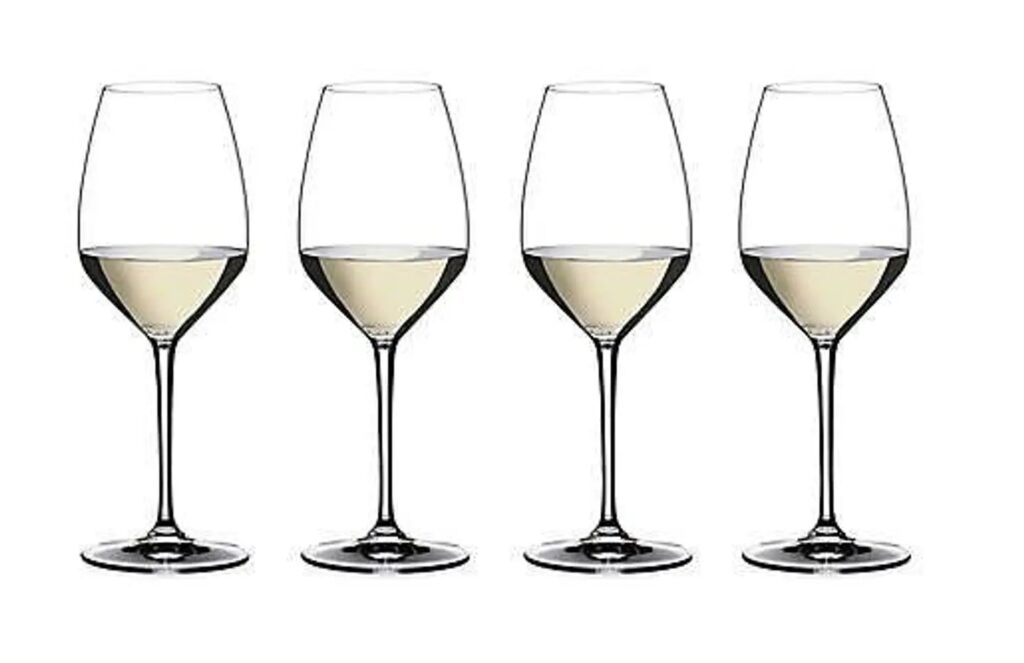 These Heart to Heart crystal wine glasses are ideal for the high acidity and residual sugar of fruitier white wines like riesling. They balance the fresh characters and high mineral components of the wine, while highlighting the pleasant fruit aromas. Adding to the appeal is the bowl shape — it's perfect for keeping white wine cold and among the most versatile in the Riedel family. Round out your registry with this pick that will add an elegant touch to any bar cart or wine rack.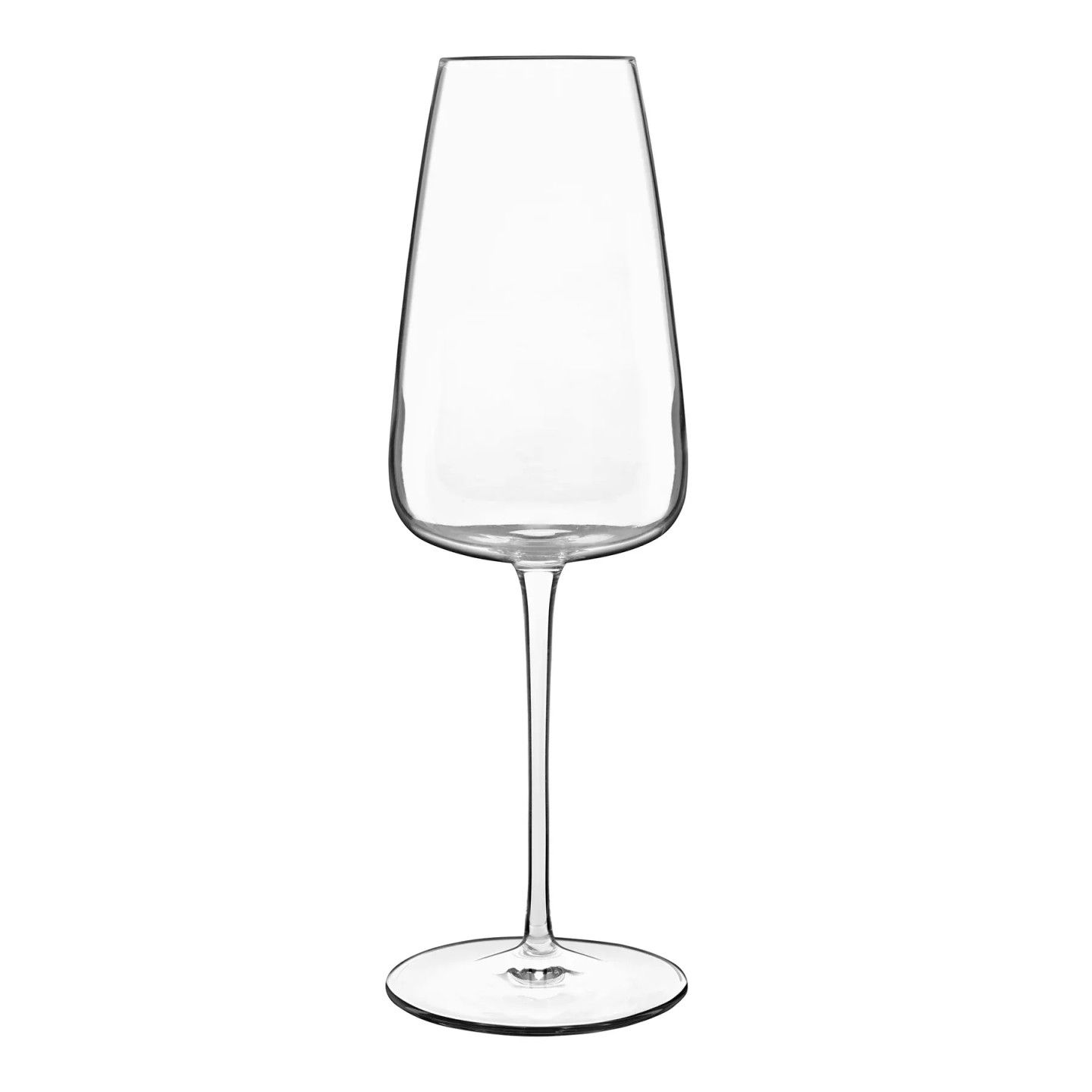 You'll need a set of Champagne flutes to toast at all your upcoming celebrations and these Italian-made glasses are the perfect pick. The titanium-reinforced glass is ultra-clear and durable, so your flutes will resist breaking, chipping and scratching when you and your partner cheers on your big day. Sophisticated and stylish, these glasses stand out for their flat-base bowl and ultra-thin tapered rim, which enhances aromatics, effervescence and flavor. And with a moderate stem height providing excellent balance, you don't need to be worried about knocking the glass over between each sip.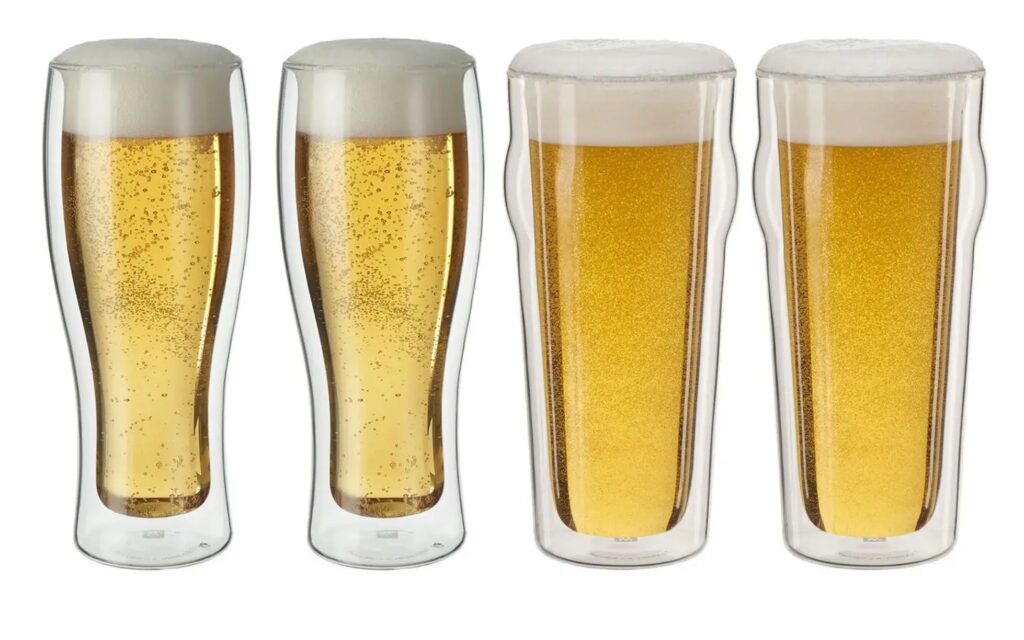 Impress your beer-loving friends at your first newlywed Sunday barbecue with this versatile set of pint and pilsner glasses. Created by renowned Italian architect and designer Matteo Thun, the Zwilling Sorrento beer glasses are mouth-blown by skilled artisans and feature an innovative double-wall design. As a result, they're not only stylish, but also extra durable with sturdy, high-quality borosilicate glass. Whether you're enjoying a chilled, frothy pilsner or a cellar-temperature stout, the design of these glasses helps maintain the beer's ideal temperature. They're also freezer-safe if you enjoy an extra-frosty beverage.
Best Cocktail Glasses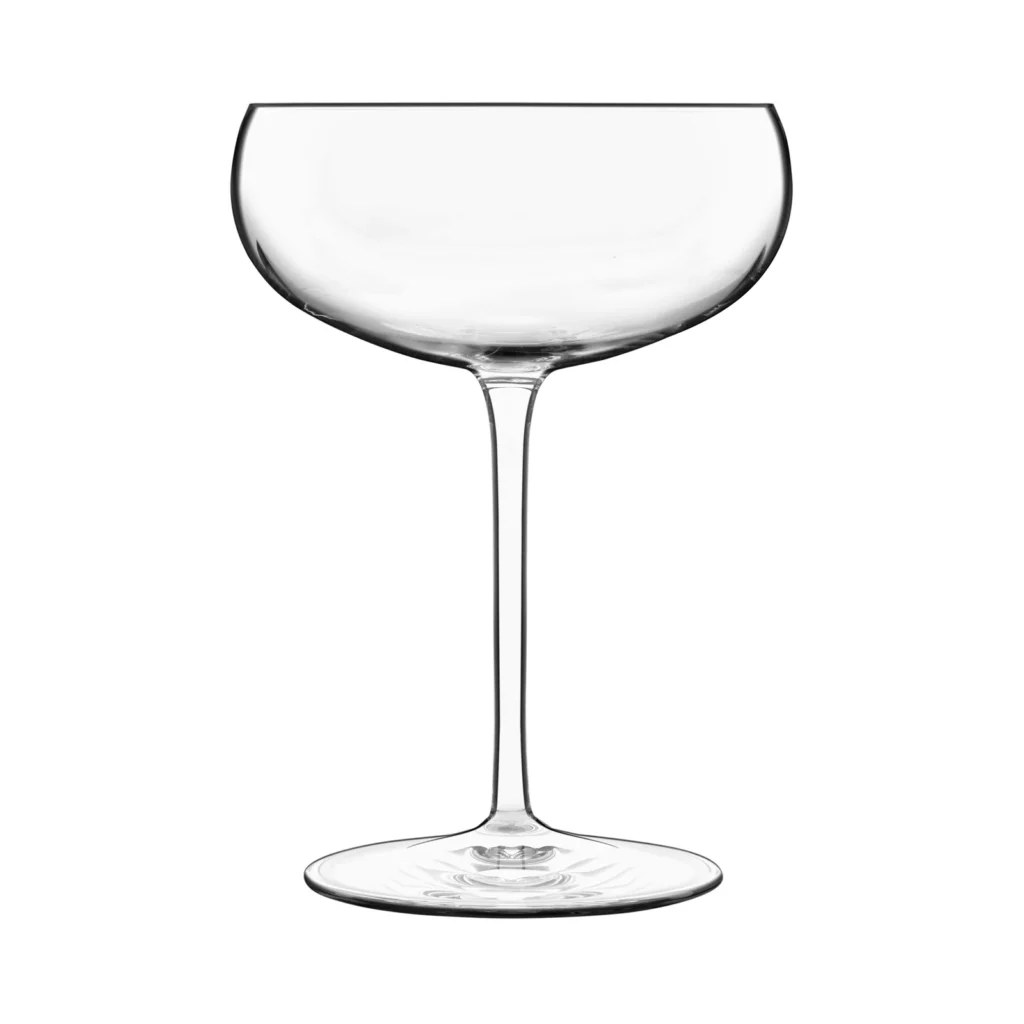 Make your home the go-to stop for cocktail hour by stocking your at-home bar with these Luigi Bormioli martini glasses. From lemon drops and cosmopolitans to after-dinner dessert drinks like brandy Alexanders and grasshoppers, there are numerous sips to enjoy using this chic stemware. They're functional as well as fashionable, with a wide bowl to minimize spillage and an ultra-thin rim in lead-free crystal.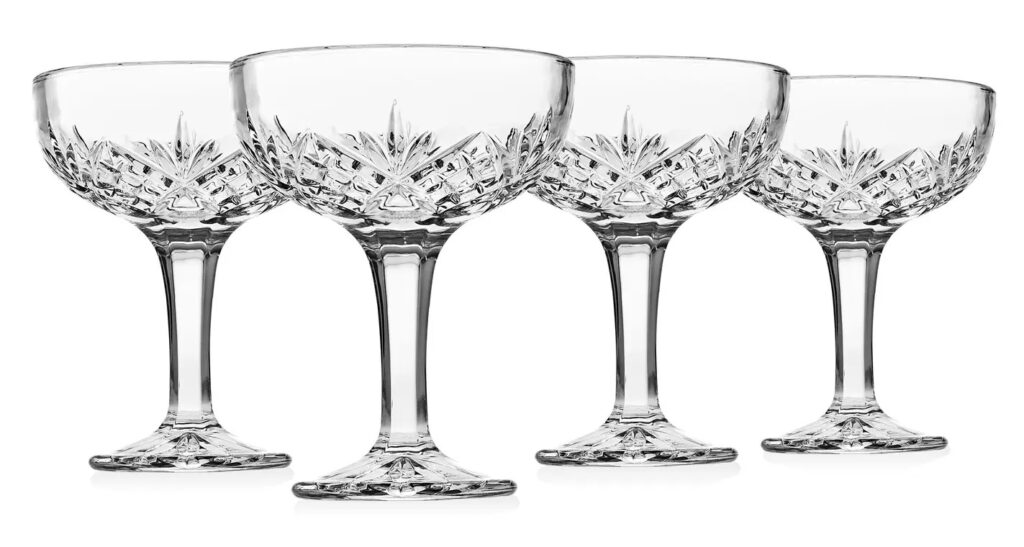 These elegant couple glasses feature a shallow, saucer-like bowl that makes them a multifunctional pick for a variety of drinks. The wide bowl creates a more full-bodied flavor for Champagne or makes a great vessel for gimlets, daiquiris, Manhattans and other drinks that are served without ice. The glasses are dishwasher-safe and feature a beautiful cut crystal pattern that dazzles when reflecting light. If you or your soon-to-be spouse are aspiring home mixologists, these glasses will be a staple in your cocktail cabinet.
Make your home bar extra chic with these distinctive glasses that create a more sophisticated experience when sipping cocktails like an old-fashioned (obviously), negroni, white Russian or mai tai. For those who don't drink alcohol, these glasses are an excellent choice for fashionably sipping juice, lemonade and iced tea. The geometric design creates a striking visual appeal and will add elegance to your bar. They're also nearly indestructible, thanks to the break-resistant glass — and did we mention they're dishwasher-safe?
Best Bar Accessories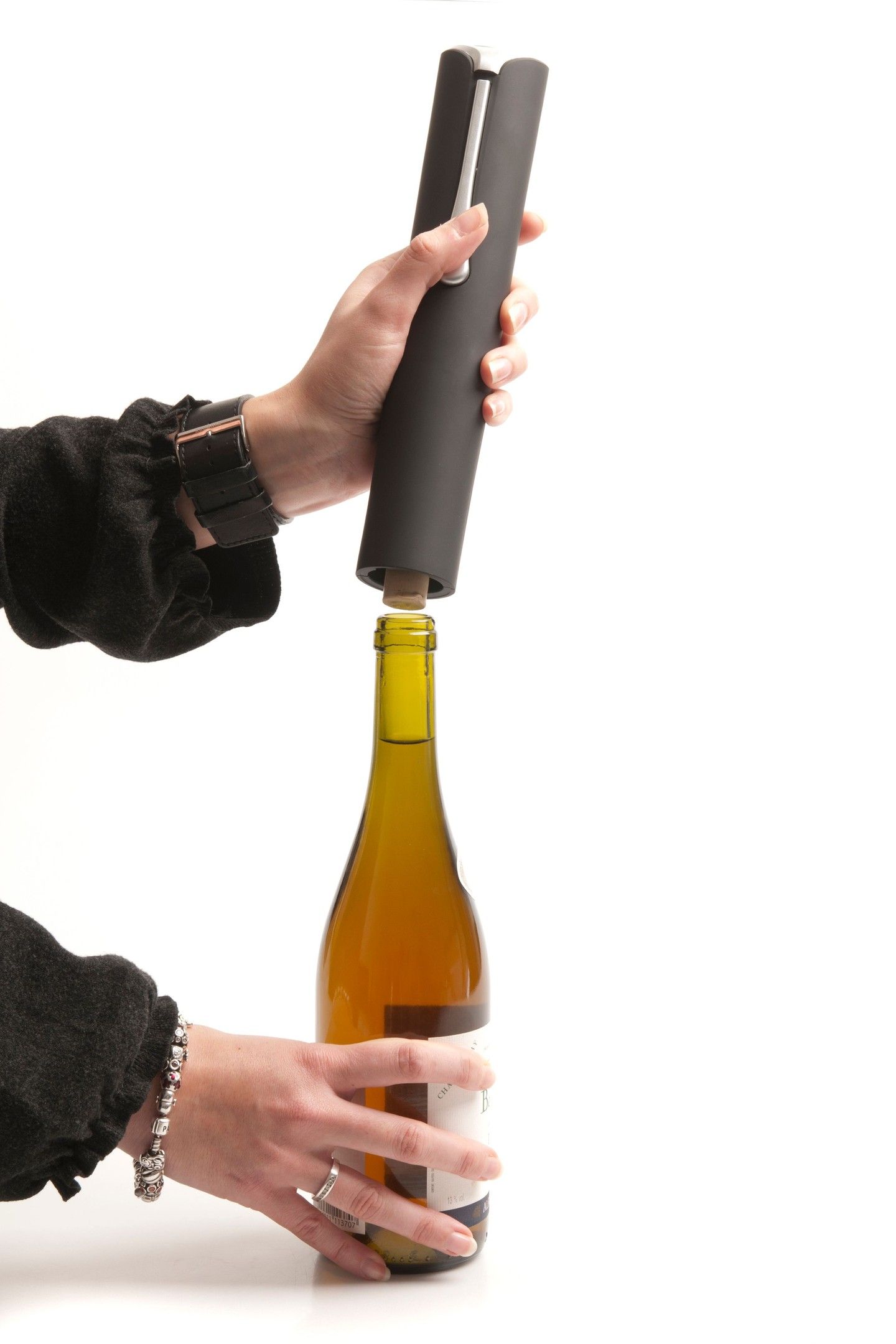 This electric wine opener makes the process of opening a bottle of vino easier than you can imagine. First, use the opener's foil cutter to prep the bottle. Next, simply place the corkscrew over the neck of the bottle. With a press of the button, the wine is ready to be enjoyed — no twisting required! It's a convenient tool to have on-hand during a party when you want to enjoy a new bottle without skipping a beat. If you give it a full charge before the festivities, it should last through the whole night. Plus, the opener's sleek black finish and stainless steel accents help it seamlessly blend into any bar or kitchen decor.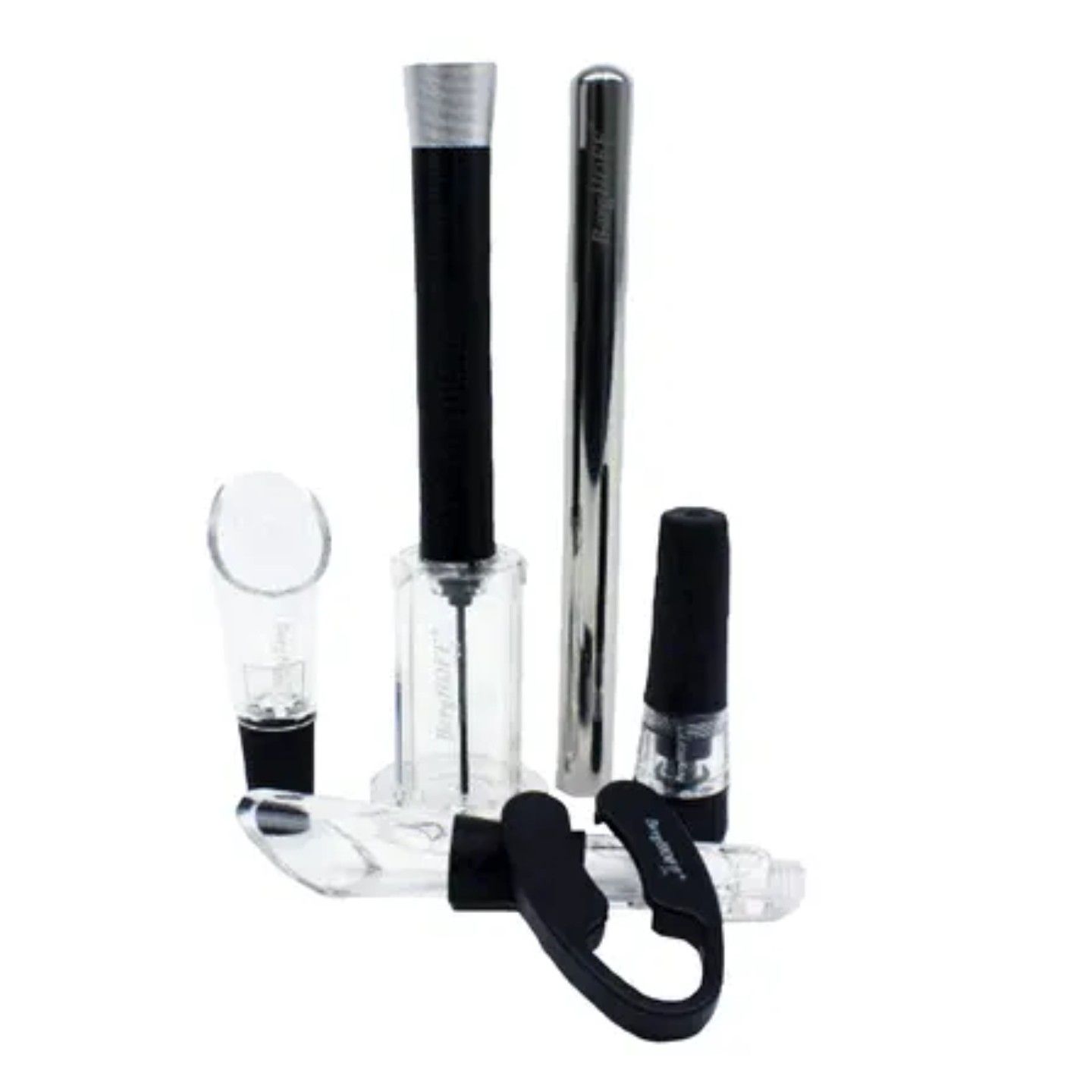 Whether you're an aspiring sommelier or casual consumer, this matching stainless steel wine opener set will bring a wow factor to any bar. The five-piece kit includes a foil cutter that ensures a clean cut to eliminate those foil flakes around the rim of a bottle, as well as an air pump to remove the cork and an aerator pourer to infuse the wine with just the right amount of oxygen. Alternatively, a chiller pourer is great for keeping those white wines cold. When you're done drinking, the included stopper helps create an air-tight seal for future enjoyment.
The right ice can make or break a cocktail. The larger the cube, the slower the ice melts — keeping your beverage cold longer and ensuring you won't have a diluted sip. Upgrade your drinks with this three-piece set that includes trays for extra-large cubes, oversized spheres and spears for Collins or highball glasses. When you aren't using these trays for cocktails, you can use them to freeze portions of soups and smoothies, or make herbal-infused ice for water, juice and tea. The trays are made of silicone, which makes it incredibly easy to pop out each piece, and include lids that prevent any food smells from wafting through your freezer.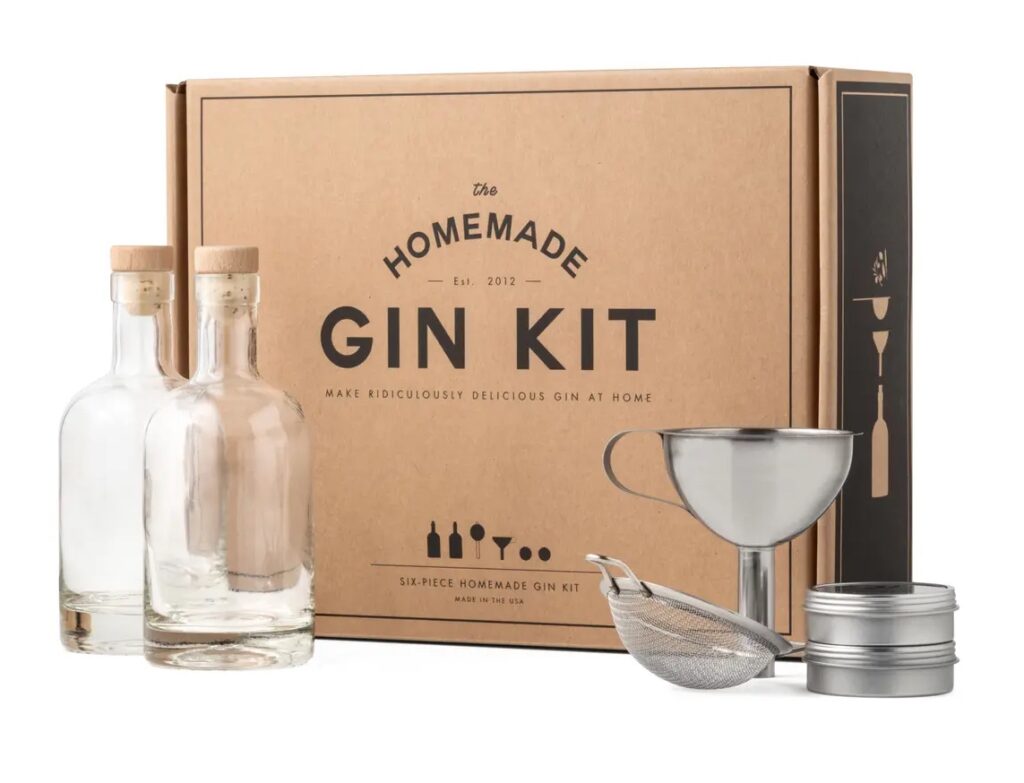 If you want to up your mixologist game, this kit is a must-add for your wedding registry. It includes everything you need to craft popular gin-based professional cocktails, from the Bee's Knees to classic martinis. Inside the box, you'll receive two 375-milliliter glass bottles with corks, a stainless steel fine strainer, a tin of juniper berries and a tin of botanicals. And if you're unsure of your ability to mix up the trickier cocktails, not to worry — a recipe and instruction card guides you through everything from extracting flavor from fresh juniper berries and herbs like lavender and rosemary to pouring the mixed drink into the glass bottles to chill.
Up Next:
From gifts, to cash funds, experiences or charitable causes, add any gift you want, from any online retailer, to your Joy registry.