Your first taste of wedding photography is usually your engagement photo session. While it's a great opportunity to get comfortable with your fiancé in front of the camera, and a creative way to announce your engagement, the most important part of engagement photography is capturing your essence as a couple. And finding that perfect location is key to planning this special photoshoot.
"The most important thing is to choose a place that feels the most like you," Atlanta-based wedding photographer Savanna Sturkie of Savanna Sturkie Photography says. "I simply advise my couples to select a place that means a lot to them or a place they like to hang out, which allows for a sense of comfort. Photoshoots are already scary, so why not do it in a place that feels homey?"
In the end, she emphasizes working with your photographer to choose a place that warms your heart and feels right to you as a couple. To give you a headstart, we asked Sturkie and Georgia photographer Chaise Tinsley of The Tinsley Co. to share their favorite locations. Without further ado, here is our roundup of the top 10 locations for engagement photos in Atlanta.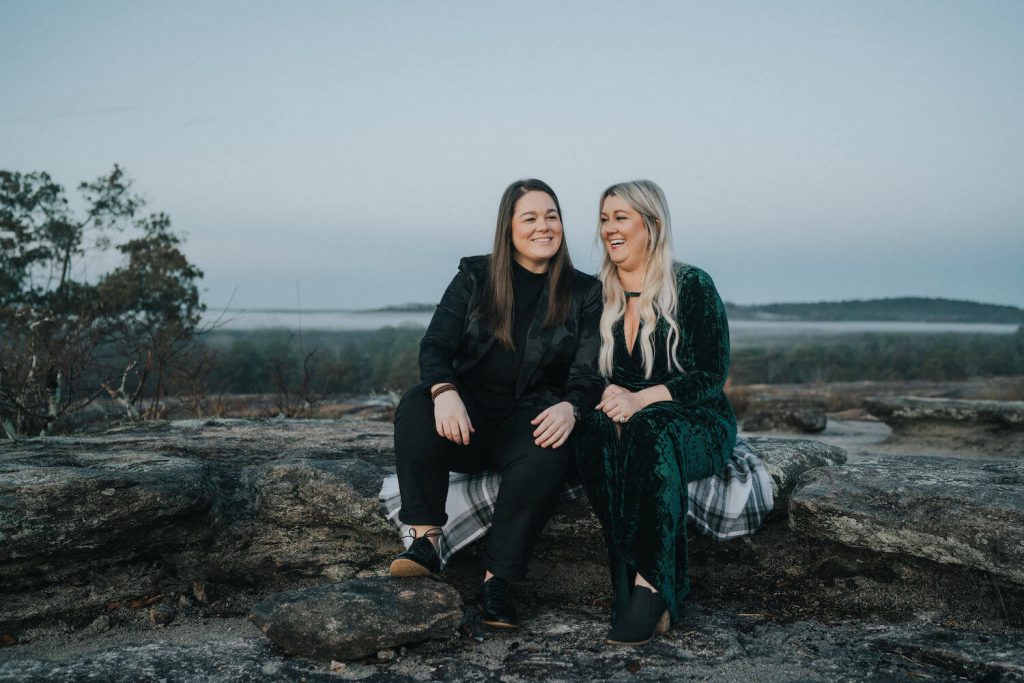 Tinsley: "Arabia Mountain, part of the Davidson-Arabia Mountain Nature Preserve, sits just off I-20 about 30 minutes east of the city. It's a really unique landscape for this area of the country, making you feel like you've been transported to another world. This huge granite giant gives couples the mountain feel right outside of the city. There are hiking trails, views, a lake, and a million beautiful reflection pools if it's been raining. Depending on the time of year, it also features a stunning array of various flora.
Note: Weekends are packed, but you've got plenty of space to wander around. Both sunrise and sunset are equally wonderful here."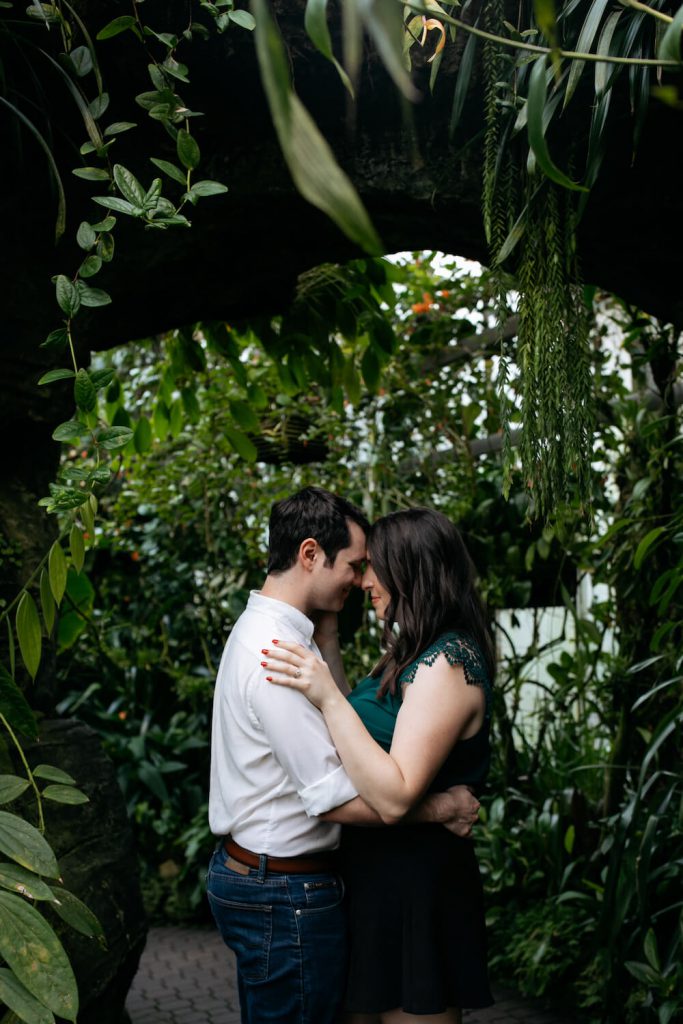 Sturkie: "Atlanta Botanical Garden is a fantastic choice because it really offers so much variety, and essentially any couple can find something for them. It has beautiful greenhouses, florals, and vegetation, but a lot of people don't realize it also has a cactus garden (for my desert fans) and a gorgeous view of the city skyline. It's so vast, you can feel like you have plenty of variety in your backgrounds and posing."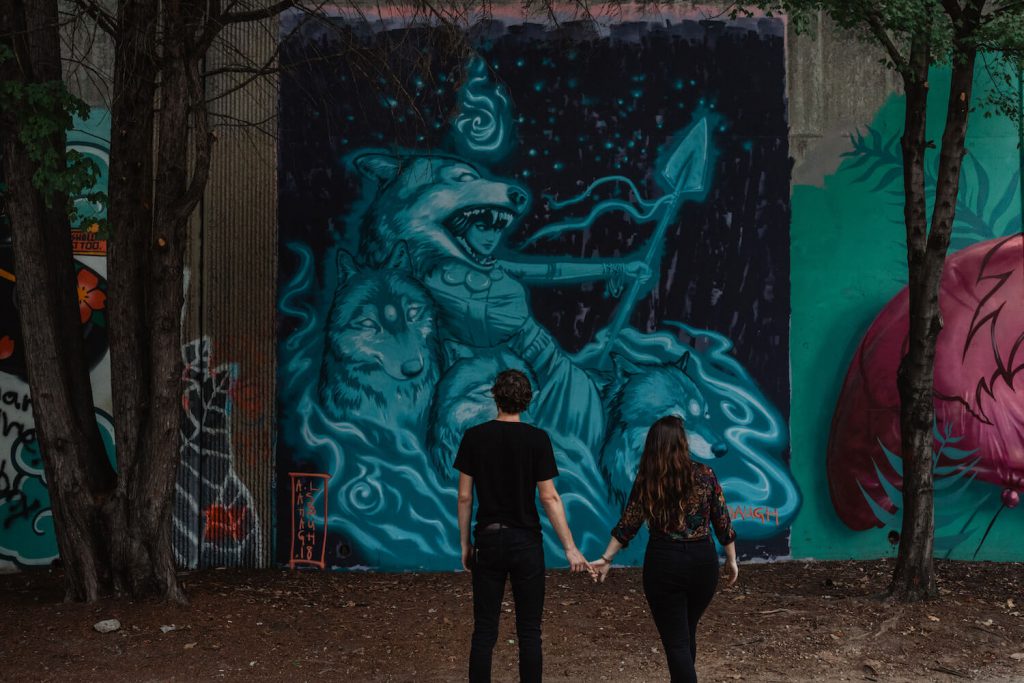 Sturkie: "The Beltline is another great option — specifically, the section that runs from Cabbagetown to Reynoldstown as it includes the famous graffiti art wall and the Krog Street Tunnel. If you want photos with a lot of color and personality, this would be a great option."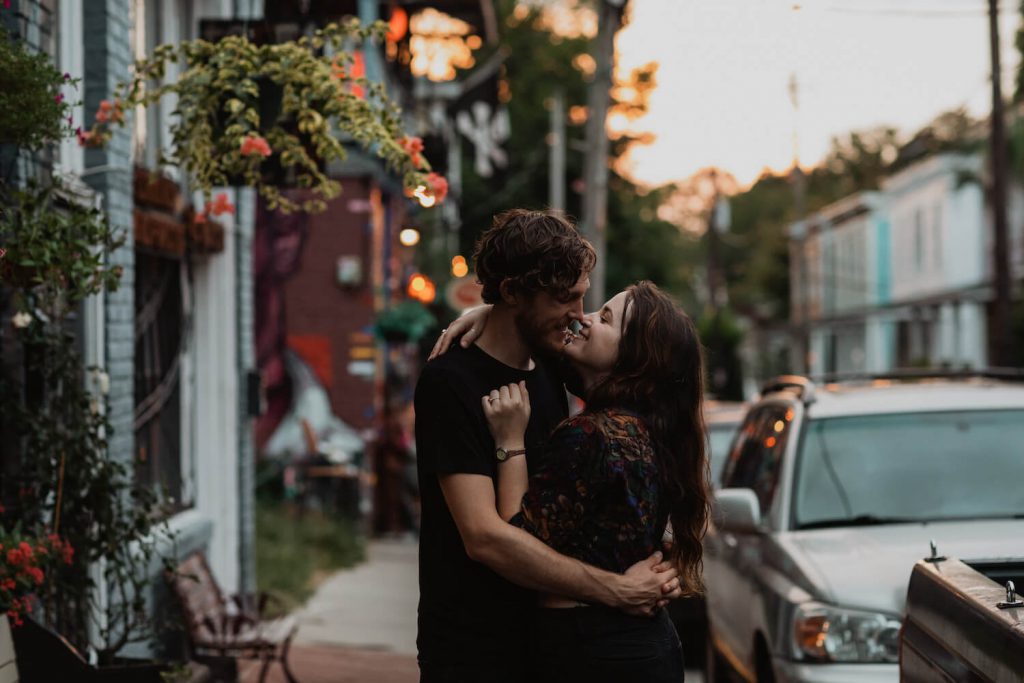 Sturkie: "I'm probably biased to the Cabbagetown neighborhood because it's where I live, but I love neighborhood photoshoots in general. They offer color, greenery, and an overall sense of familiarity. Maybe it feels more natural for me to shoot in Cabbagetown specifically because it feels like home, but my clients seem to love it, as well. It's just so easy to take a sweet walk through the colorful shotgun houses, laugh, and explore with the love of your life.
[While you're here,] think about hanging out in or around your favorite shop or where you like to go on dates. Whatever location floats your boat, it's another route that offers a sense of uniqueness yet naturalness [in neighborhood shoots]."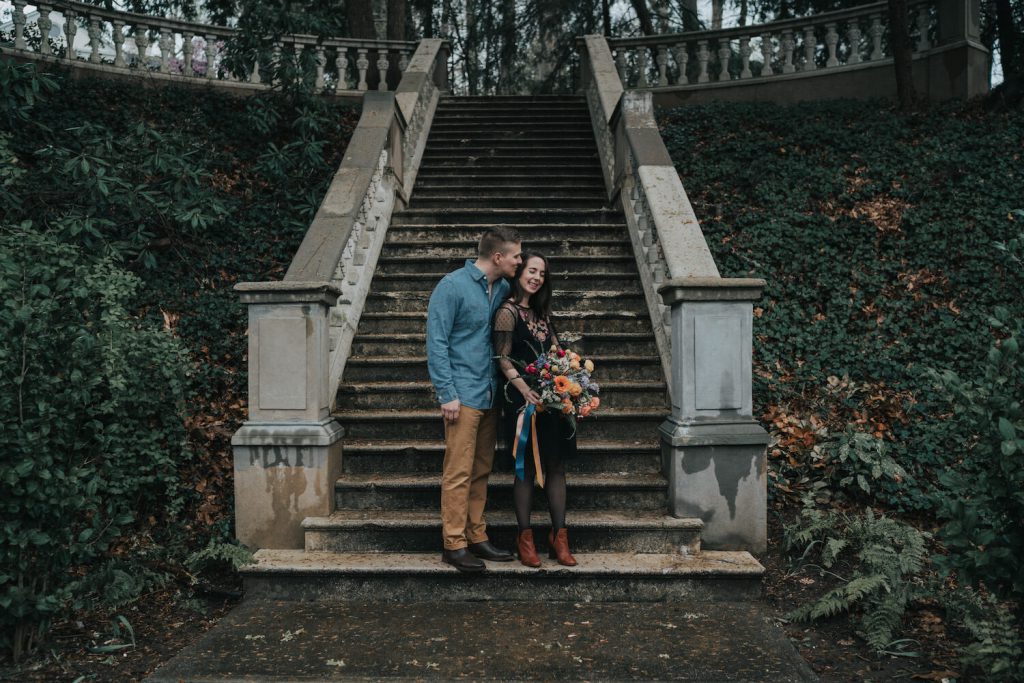 Tinsley: "Looking for a garden in the city? This is your place. Likely best known for its grand staircase, Cator Woolford Gardens is located just northeast of downtown. There is plenty of space on the grounds to get different looks — from the staircase and the large open field in the center of the garden to a walkway paved in flowers and greenery. It's such a versatile spot.
Note: There is a $50 session fee for engagement photography."
6. Disco Kroger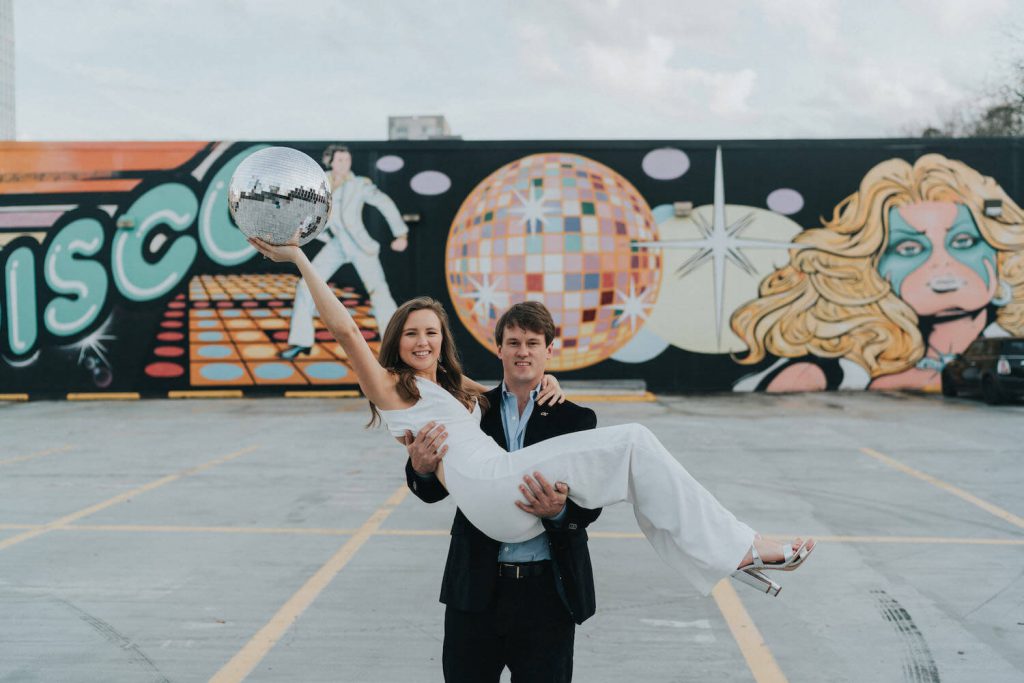 Tinsley: "A hidden gem in Buckhead, Disco Kroger sits where there once was, well, a disco! It's perfect for couples looking to stay in the city and who want something a little quirky. It's one of those 'locals-only' locations — if you know, you know! The colorful backdrop gives you all the space and freedom for fun, disco balls, and outfit changes. If you want to practice your dance moves with your partner, this is your chance!"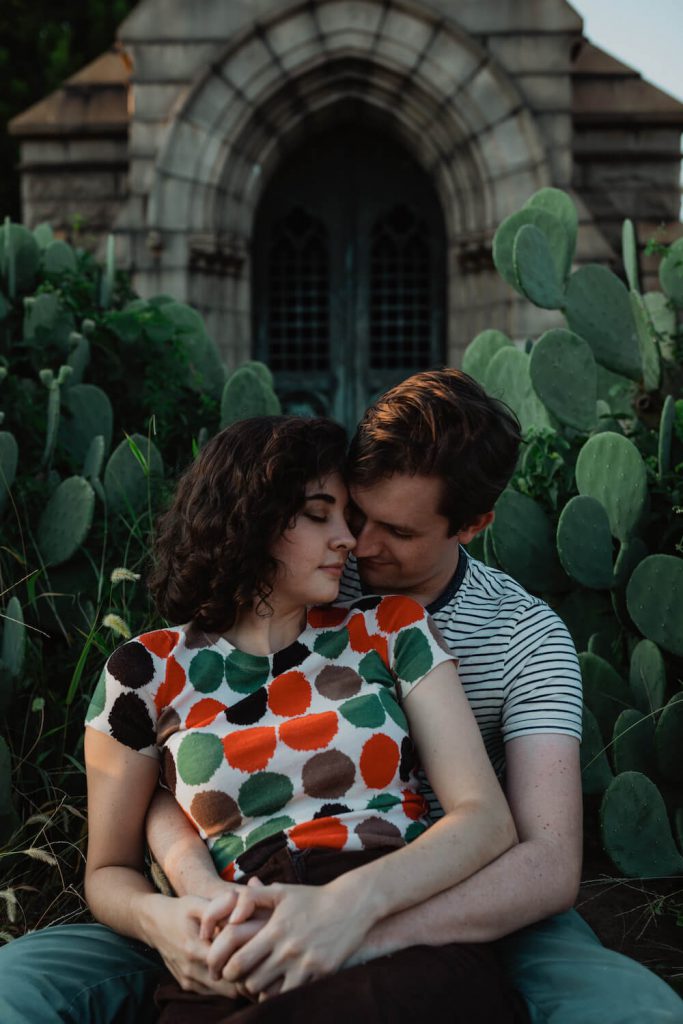 Sturkie: "You may be thinking, 'A cemetery? For engagement photos? No way.' Hear me out. While it is a cemetery, it's also a city landmark and gorgeous garden. Legit, the historic Oakland Cemetery hosts weddings and events! Like the Botanical Garden, it has a beautiful view of the city skyline as well as rolling hills, stunning greenery, and a very cool set of statues. It's huge, too, so you never feel overcrowded or watched during your session."
Tinsley: "Founded in 1850, Atlanta Cemetery — now known as Oakland Cemetery — transports you to a place filled with old southern history. You'd think you were in Charleston or Savannah instead of ITP. For couples who aren't afraid to get a little weird, this location offers beautiful architecture, colorful blooms, memories of Atlanta icons, and the backdrop of the city surrounding this haven.
The sunset always casts an incredible golden glow across the grounds while the cobblestone walkways weave couples through contrasting life and death, greenery and stone. It's a win for anyone looking for something out of the ordinary."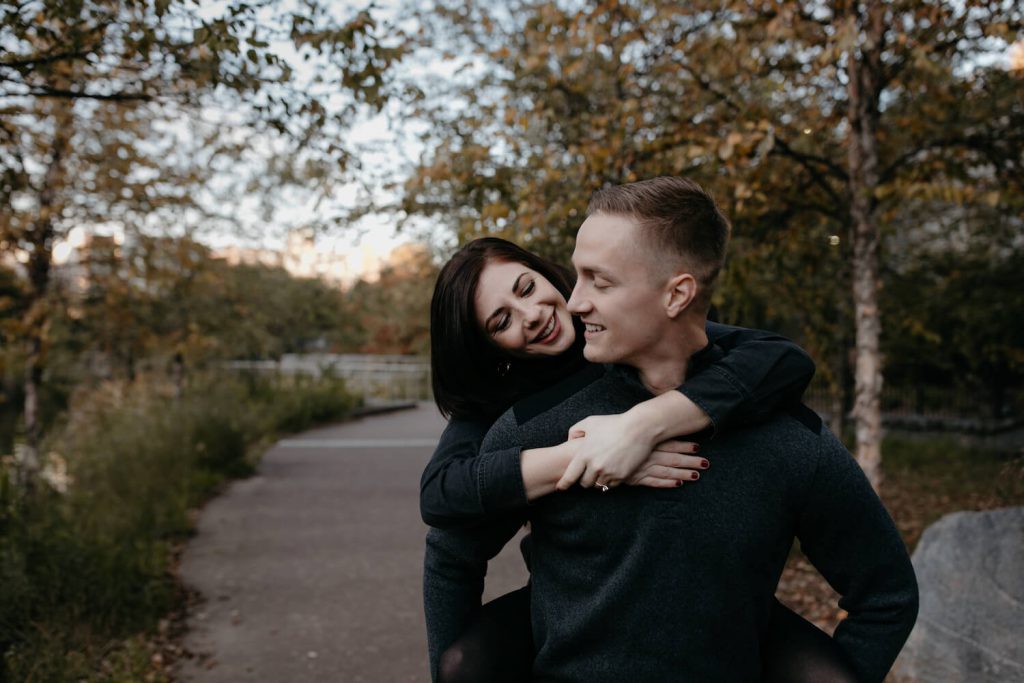 Sturkie: "[Historic Fourth Ward Park] is lovely with nice greenery, foliage, and a stunning fountain. Not many people know about it or take advantage of it. It looks really gorgeous in the fall, especially."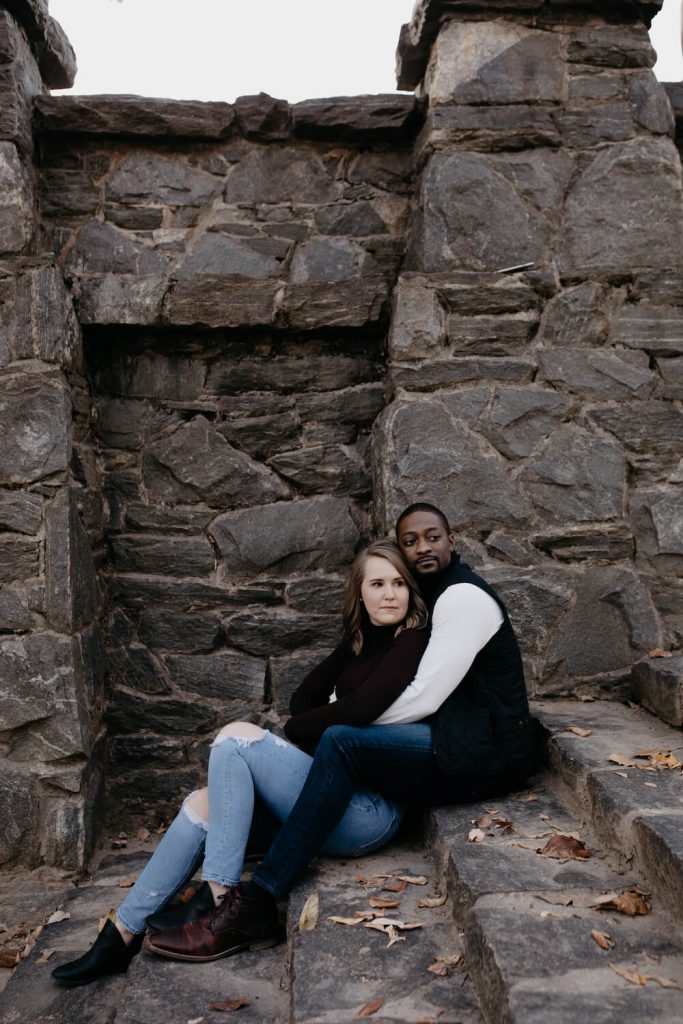 Sturkie: "If you want a classic Atlanta spot, go to Piedmont Park. Depending on your photographer, you can go really any route with Piedmont — traditional, documentary, or something in-between. It just offers a gorgeous backdrop and a fun place to be no matter what your style."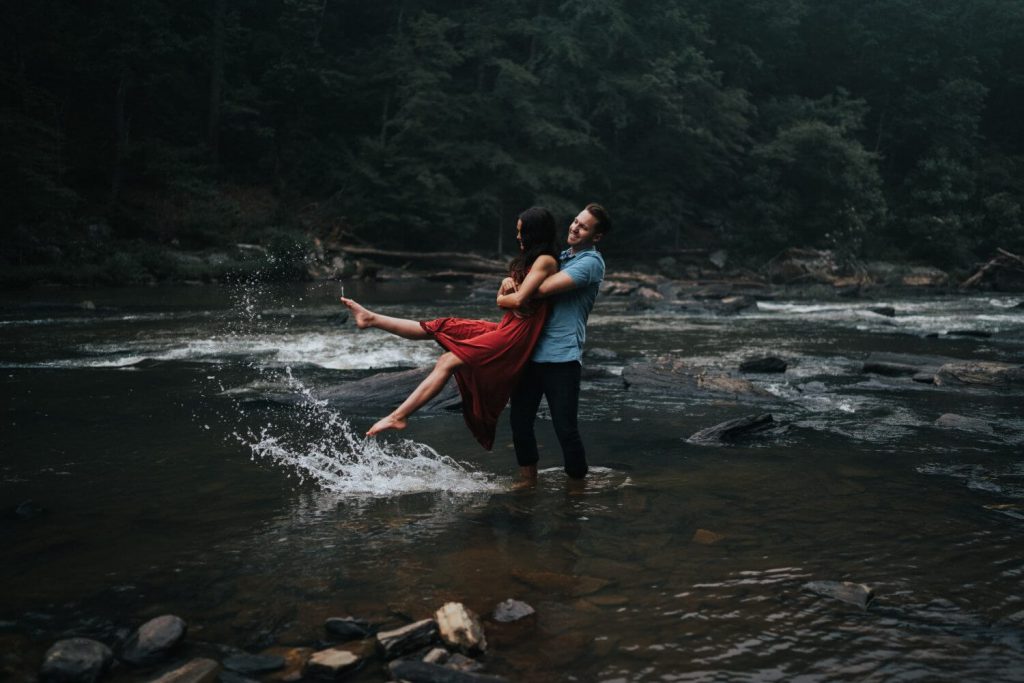 Tinsley: "Sweetwater Creek State Park is a great choice for outdoor engagement photos without straying too far from Downtown Atlanta. Located about 30 minutes west of the city, Sweetwater Creek offers hiking trails, rock outcropping, and a waterside view that looks like it's straight out of North Carolina.
If you're looking for those mountain getaway vibes, Sweetwater Creek offers that without the drive north and without the long hike. Sunrise and sunset are both great at this location. Sunrise gives a cooler mood and sunset a warmer mood. If you're lucky, you'll catch fog rolling down the creek in the early morning.
Note: You'll need to pay a $5 entry fee at either the guard station at the gate or by using the honor system at the trailhead, depending on the time of day. Make sure to check the hours before you go."