You probably know that a wedding website is a great way to let your guests know about the important details of your wedding. But these days, more and more people spend most of their time online on smartphones and tablets. A wedding app can make all your wedding info more easily accessible on mobile devices. Your guests will be bringing their smartphones along on the day of your wedding anyway. Why not make technology work for you? These wedding app features can help make everything go smoothly on your wedding day. Here are our tips for using your wedding app for guest communication!
1. Invite Guests
Sending out your wedding invitations electronically has a lot of advantages. The easier it is for your guest to respond, the more likely you'll get all those RSVPs when you need them. With Joy, it's easy to send your invites through email, and you can start getting responses right away. With the Joy mobile app, you also have the option to invite guests use the app via text message. The message will contain your private event code (if you've opted to have one) and the link to download the app. Once they have the app, your guests can also use it to RSVP to your wedding. How's that for convenient?
2. Share Your Wedding Schedule
Providing your guests with a wedding schedule is the best way to let them know what to expect. If your schedule is readily available on your wedding app, it will be all the more convenient for your guests—they won't have to worry about keeping track of a paper wedding program or typing in the web address to your wedding site every time they want to see what's next on the agenda.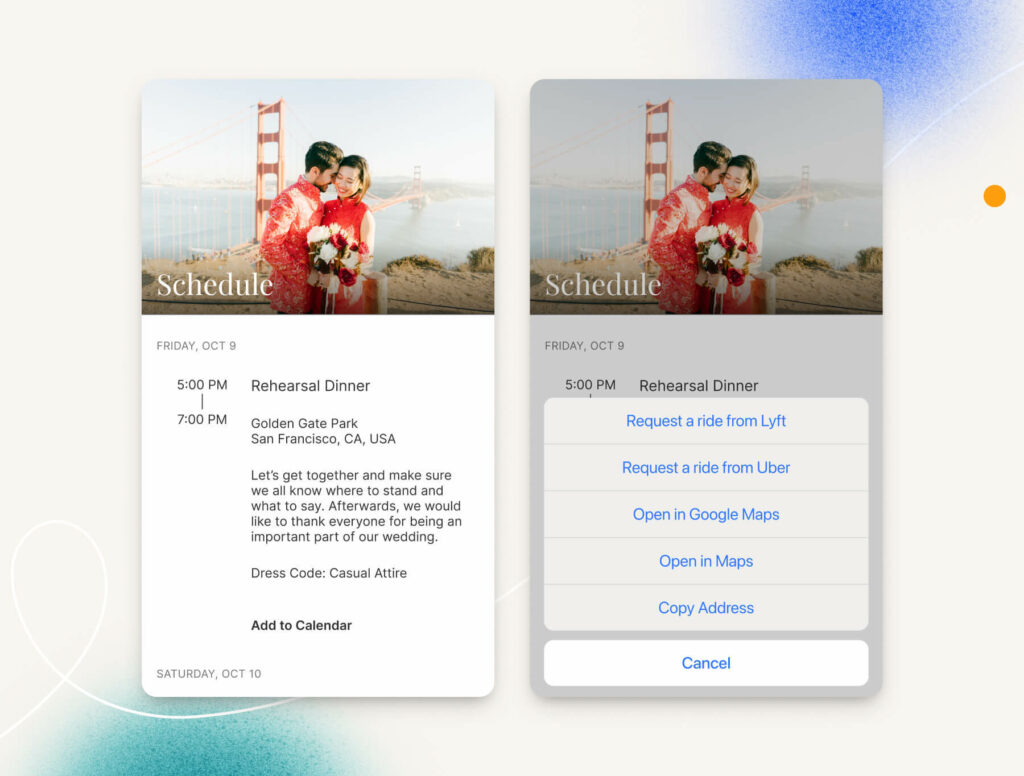 3. Provide Travel Info
Your guests will also appreciate having all the addresses the need to know readily available. And with an app, the travel info you provide can be integrated with maps and ride sharing services to make it even more convenient for your guests.
4. Have a Digital Guestbook
A wedding guest book is a great tradition that allows your guest to share their thoughts on your big day. Your wedding app can also serve as a digital guestbook! You can allow your guests to instantaneously publish their well-wishes to Facebook as well, if you're cool with that.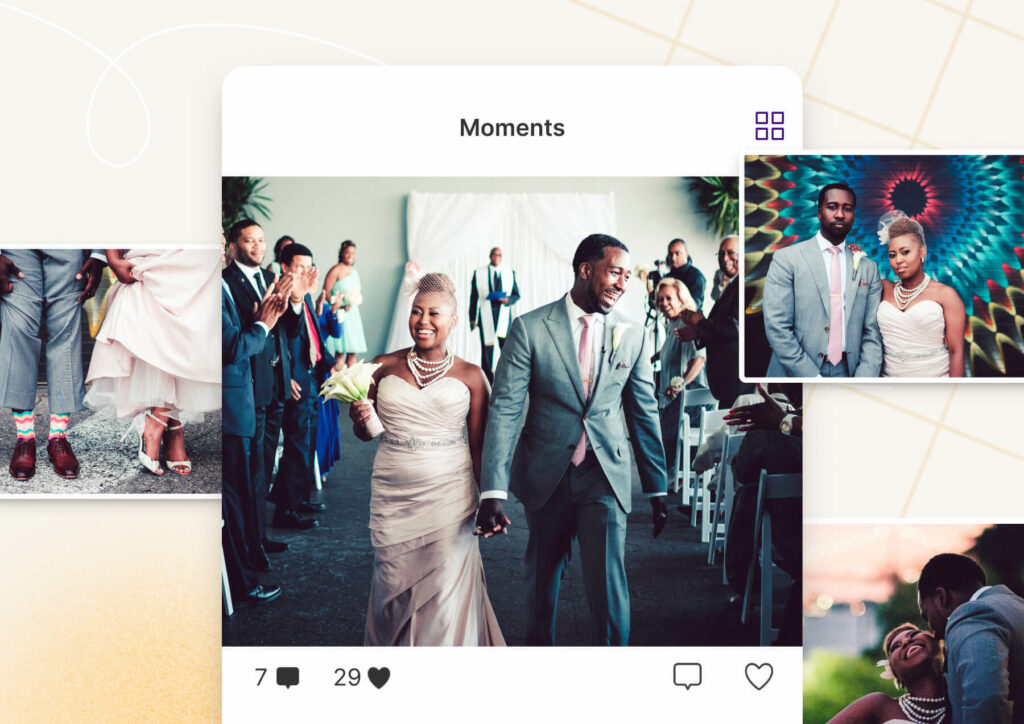 5. Share Photos
Speaking of social media, your guests may be eager to share wedding photos with the world. If you'd prefer to keep things a little more private, though, the Joy app allows your guests to share photos only with those attending the wedding. The moments collected on your Joy app and website will be there to revisit and remember your wedding by.