Throwing a wedding bouquet at a sea of single women is a little outdated, to say the least. In an era when women are empowered to be whatever they want — single, open, life partners, or spouses — the tradition of "passing the torch" is not a good look.
For decades, women have dreaded the moment of being called to the dance floor to the tune of "Single Ladies." The routine is always the same and mostly for the cameras. Grab your girlfriends, pretend to limber up, and then jump as you see the flowery streamer fly through the air. The "winner," theoretically blessed to be the next person to marry, walks away with a garland keepsake and a photo with the man who caught the garter (another outdated, blush-inducing tradition).
Though many women feel similarly, they continue this custom — not to embarrass their single friends but because "it's just what's been done." Fortunately, modern couples are growing wise and creating their own special moments filled with inclusivity and love. Let's start by exploring the beginning of this wedding tradition, the bouquet toss, and work toward the future by offering a few fun alternatives you can use at your own reception.
Origins of the Wedding Bouquet Toss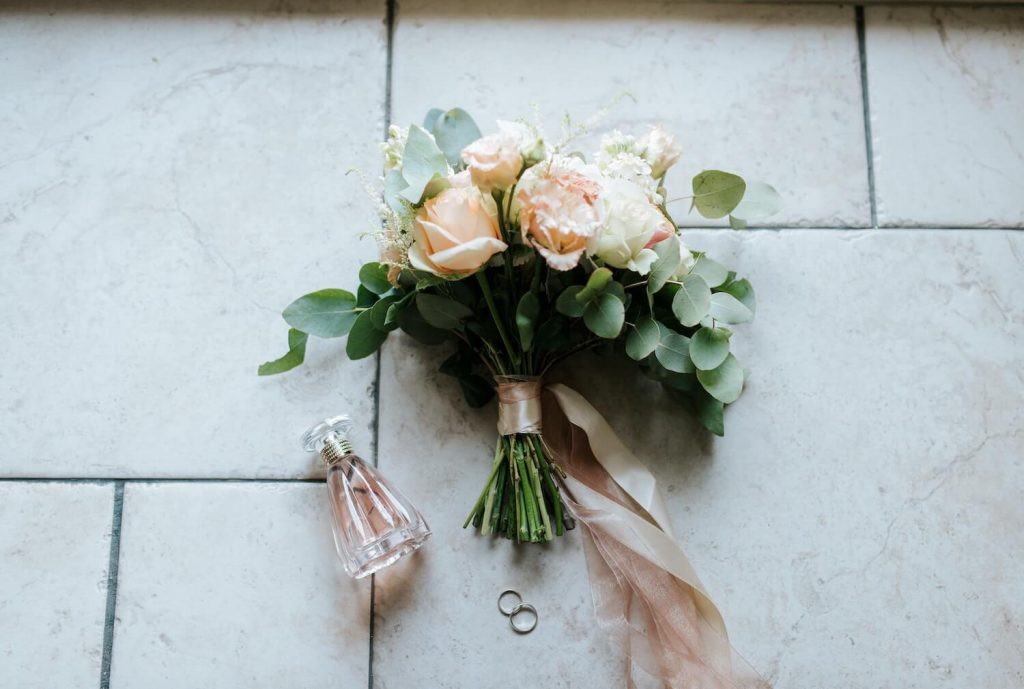 In ancient Greek and Roman tradition, brides would hold a bundle of herbs and flowers thought to repel bad spirits and bring in fertility and well wishes. However, the bouquet toss itself has some rather rowdy and unpleasant origins when it began in England during the Middle Ages.
On the night of the wedding as festivities were in full swing, guests would descend upon the bride trying to touch and even tear pieces of her clothing off to keep as a talisman for good fortune. Then, in a defensive act, the bride would throw her bouquet at the handsy guests to fend them off. Eventually, this uncomfortable tradition evolved into the bride tossing the bouquet to her guests in a gesture of good luck.
This ritual definitely has some Game of Thrones-style undertones, but the idea of spreading good fortune is a lovely concept worth preserving. With that sentiment in mind, here are a few alternatives to the bouquet toss that will give you killer photo ops while respecting yourself and your guests.
Alternatives to the Wedding Bouquet Toss
Do you still want the bouquet toss moment without cattle calling your nearest and dearest single friends? There are so many ways to have that special moment without alienating your solo guests. While these five ideas are just a jumping-off point, our best suggestion is to get creative!
1. Toss a Breakaway Bouquet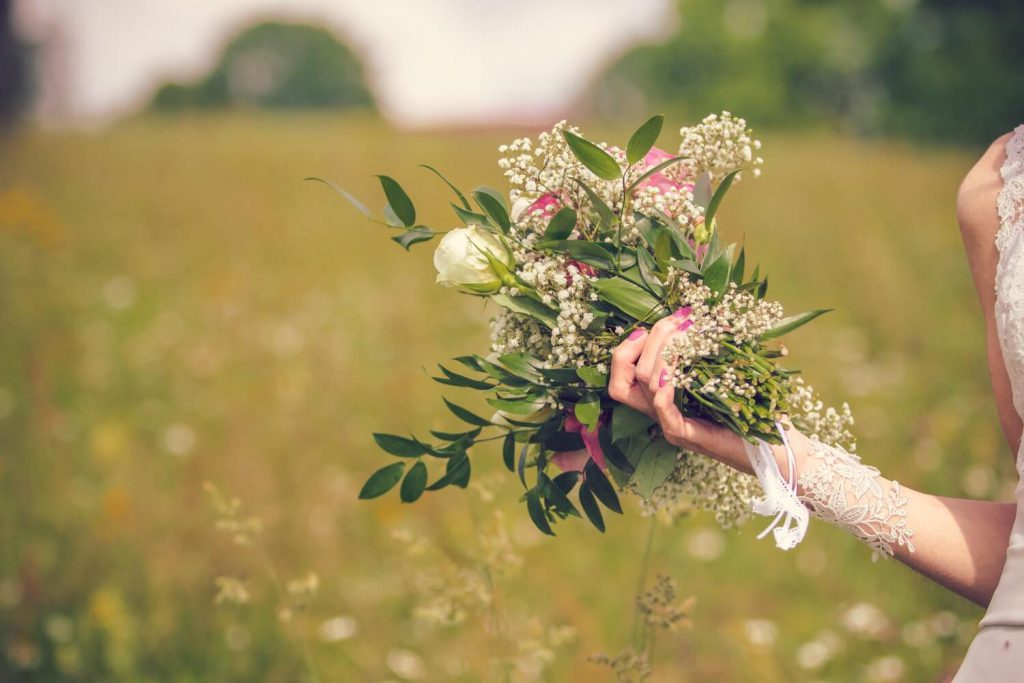 The "Breakaway Bouquet" is an awesome way to get everyone from your wedding involved in a picture-perfect moment. These special bouquets are created to burst in mid-air, showering your guests with blooms.
If you are feeling ambitious, tie a note to each stem with a little affirmation they can hold dear. This sends a beautiful message of love and appreciation to your guests and gives them a little something to remember the evening by.
2. Toss Something Else to Guests
Think of this approach as part wedding favor/part activity and symbolic of spreading good fortune to your guests. For example, if you're hosting a Mardi Gras-themed wedding, have the DJ call your guests to the dance floor and then toss them beads and doubloons.
3. Surprise Balloon or Confetti Drop
While this suggestion might get a little messy, the photos will look incredible. Make it special by playing an upbeat song that will bring even the most stubborn guests to the dance floor, and then surprise them with this spontaneous moment. If you're having a kid-friendly reception, they will go crazy for raining balloons.
4. Gift Your Bouquet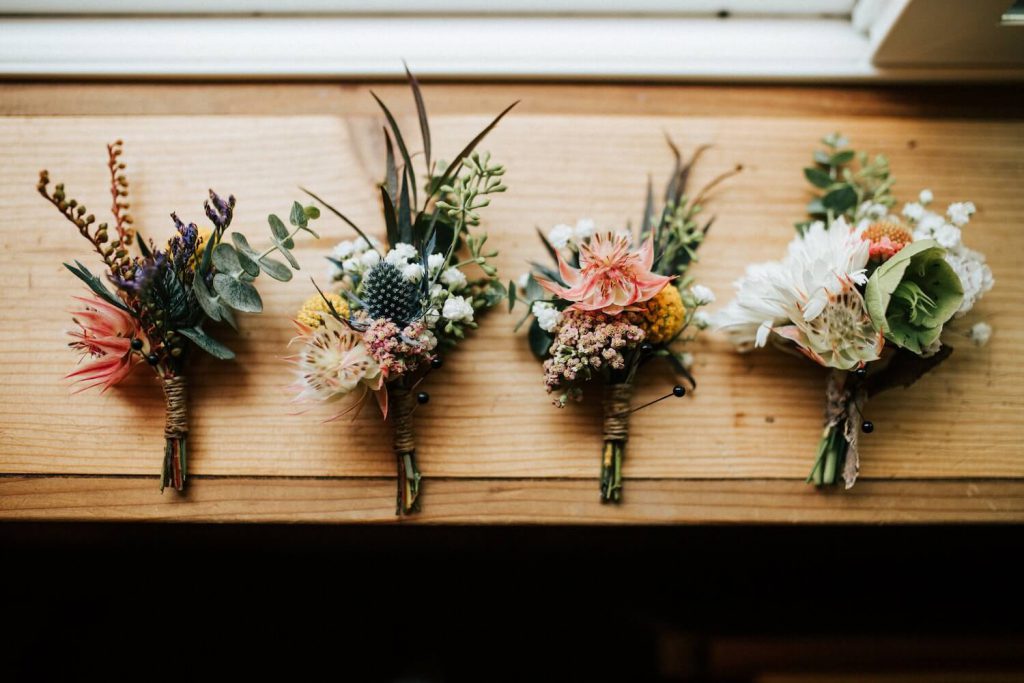 Instead of inciting a mob dashing for your bouquet, why not gift it to the couple at the wedding who has been married the longest? Or, split it into smaller bouquets and give them to the important women in your life.
If you had a death in the family and want to honor that person, you can also keep your bouquet and place it at the final resting place of your loved one. The personal gesture of passing the bouquet to someone you love will be a memory that will stick with them, and with you, forever.
5. Skip It Altogether!
Having the time of your life on your big day and don't want to stop the party? Skip the tradition altogether and take that bouquet home with you. There are great guides and tutorials on how to dry out the flowers and incorporate them into your home decor.
While these are all fun ideas, it's important to stay true to what you want for your wedding and to remember there is no shame in saying "no" to an activity that doesn't serve you and your partner. If a bouquet toss is your thing, let it fly! If not, give one of these a whirl. Either way, you won't be fighting off guests trying to tear your clothes off.