Getting married in DFW? There are plenty of great wedding photographers to choose from! With some serious research, we have gone through and found six of our favorite natural, emotional, and timeless wedding photographers in Dallas.
Simplistic and natural
Abby Shadle Photo loves involving nature in portraits!
Her Philosophy: "I edit in a way that allows photos to have the professional, moody, and light aspect while simply drawing attention to the beauty already there. I thrive off of natural lighting, shadows, and light flares from a setting sun. I think what makes my photography unique is that I truly desire for the person on the other side of the lens to not only hear me say how beautiful they look, but for them to believe it."
What she wants her clients to know: "When you get your client to really understand just how beautiful they are—not in a prideful way, but in a way that allows them to exude a genuine smile—that's when you get the greatest and purest shot. I can point you to moments during a shoot that have been the most exhilarating, but nothing beats the moments when you get to show your clients a photo and getting to experiencing their reaction of joy."
Bonus: Abby's favorite wedding trend to photograph right now is the first look of a bride and groom. Those moments are so sweet, pure and truly once in a lifetime!
Make sure to follow Abby's work on Facebook and on Instagram!
Natural and earthy
Brooke Taelor Photography takes a creative, documentary approach to her work.
Her philosophy: "My goal is always to create something that's 100% unique to the couple and not just a pretty place where everyone takes their photos. I'm not someone who just shows up to take pretty pictures."
What she wants her clients to know: "By choosing me as your photographer, you're choosing someone who genuinely cares about you and is committed to getting to know you. Getting to know you and your unique love allows me to capture it in a way that's authentic and real."
Bonus: Brooke is always willing to get on the phone and chat about wedding pricing (she knows how expensive the big day can get!).
Be sure to check out Brooke's Twitter, Instagram, Pinterest, and her Facebook page!
Vibrant and emotional
Madison Katlin Photography wants her images to evoke a feeling with you!
Her Philosophy: "My photos are full of life and nothing is lost in the background…unless I want it to be. My photography is unique because my clients are friends of mine."
What she wants her clients to know: "I am just as invested in your relationship as you are. I want to feel the love and help you document it so you never forget how special you are to have found it. I love the relationship aspect and making new lifelong friends!"
Bonus: Madison has custom packages for weddings and engagements so her clients can build a package that works for their budgets!
Check her out on Instagram, Pinterest, Twitter and on Facebook!
Unobtrusive and timelessly romantic
Their philosophy: "We strive to make each image feel authentic to you and natural. We look for the little things that really highlight romance and our couples."
What they want their clients to know: "We have learned how to entice some of these things out of camera shy couples. I love that so many couples are thinking about their photos now a days and will go extra step literally to get the shot. Even if that means going an extra 30 feet for the pretty spot under the trees or traveling a couple hours away from home to get the best background for their engagement photos!"
Bonus: Jennifer does offer a military discount to any of our service men and women! All of their wedding packages include a complimentary engagement session. They also provide discounted pricing for weddings that take place Monday-Friday.
Follow Jennifer on Facebook and on Instagram!
Journalistic and authentic
Whitney Rogers Photography shoots with a journalistic style in mind, which on your wedding day translates to creating real moments for you and capturing real moments as the occur.
Her philosophy: "We have fun. I have a ton of games that we play during a photoshoot or on your wedding day or engagement session that help you relax and give me those real laughs and smiles. I care a whole freaking lot. I know what goes into planning your wedding and I've been there. I want you to know that I'm here for you through the wedding planning process, during your wedding, and even after. Yes, I'm making art that you'll cherish forever, but I hope that I'm also a blessing to you in this crazy season of wedding planning too. "
Her favorite wedding trend: "Ceremonies where the couples write their own vows always get me. I love listening to people's stories and self written vows are so intimate and moving. Don't mind me I'll just be here trying not to cry behind my camera!"
Bonus: If you book Whitney's wedding photography collection, that includes an engagement shoot, the engagement shoot is $50 or the normal price.
Be sure to check out her Instagram and Facebook page!
Authentic, genuine, film-inspired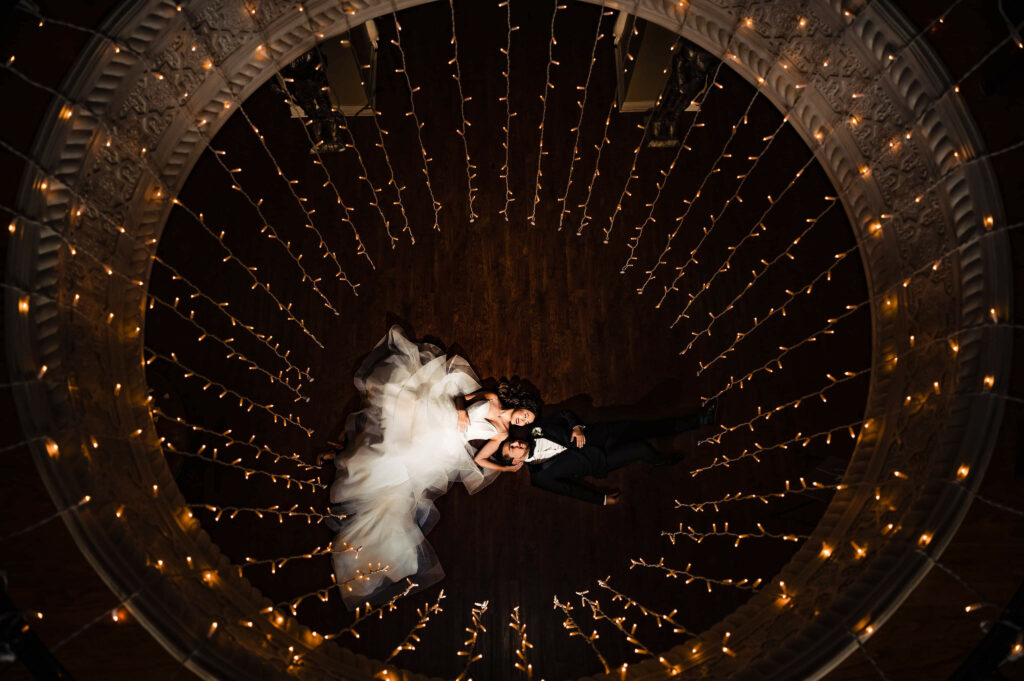 His Philosophy: "I believe your wedding day is your wedding day. Not a "photo shoot" — so I won't be stopping you every 10 minutes to pose for a shot. I want to help you enjoy your big day to the fullest, while capturing real moments and epic portraits that feel as real as you are."
What he wants his clients to know: "I'm the type of photographer that is IN the moment with you, to capture your story in a real, genuine way. My unique and tailored process allows me to focus on capturing the memories that are most important to you. Working with me means that you won't have to worry about those moments being missed. Additionally, I specialize in creating epic, one-of-a-kind portraits and artwork that no other couples will have."
More Dallas Wedding Vendors: