One of the most enjoyable aspects of wedding planning for many couples is the wedding shower. This is when the couple, wedding party, and immediate friends and family get to celebrate the upcoming nuptials and spend quality time together. To help you kick off this celebration before the big day, we've rounded up a variety of party ideas for everything from theme, decor, and food to favors, games, and songs.
Wedding Shower Invite Ideas
Now that you have an idea of what your wedding shower will look like, it's time to send your invites. Joy has a range of beautiful designs and makes it simple to send digital invitations for free. As an added perk, Joy makes it easy to link all your wedding registries in one place. Here are some of our favorite Joy templates that are perfect for wedding shower invitations:
A Native Circle
Botanical Fun
Cobalt Glaze
Dramatic Peonies
Golden Garden
Island Breeze
Wondering who to add to your guest list? You definitely want to include the maid of honor and each bridesmaid. If you're having a Jack and Jill wedding shower, you'll also want to include every member of the wedding party. Beyond these special wedding shower guests, consider which family members and other loved ones you'd like to attend the bash.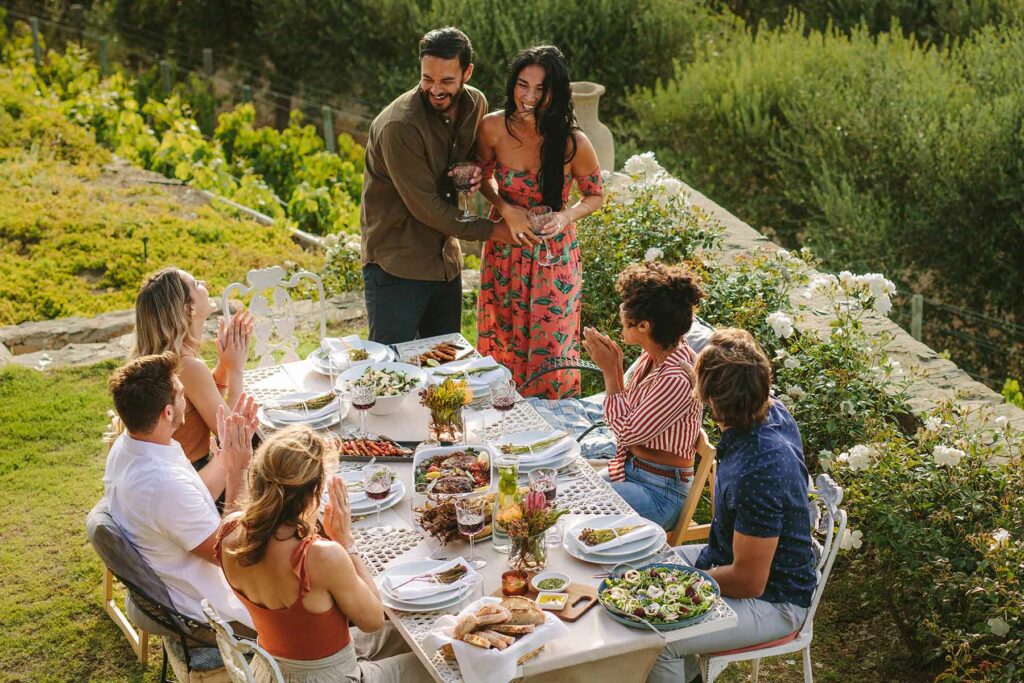 Wedding Shower Theme Ideas
Selecting a theme for your wedding shower is an important first step, as it will help inform other decisions you'll make for the celebration. If you and your partner want to enjoy the party together, choose a theme that's well suited to either a Jack and Jill, Jill and Jill, or Jack and Jack wedding shower.
Tea party: A tea party is a popular wedding shower theme for couples wanting a sophisticated celebration with a touch of whimsy. This is a theme that can work well inside or outside, and it offers a fun chance to dress up in classic "tea time" attire. For decor, porcelain tea sets, plush furniture like velvet settees, roses, and multi-tiered dessert stands are fun options. You get bonus points if you can also find vintage decor at thrift and antique stores.
Champagne Brunch: Say "I do" at the chance to feast on waffles, Eggs Benedict, and other delicious brunch food while sipping on mimosas and Bloody Mary's. You can make this a casual gathering in the backyard, or ask your guests to dress up in their fanciest brunch attire.
Formal dinner on the shore: If you live near water and love the feel of sand on your feet and the view of twinkle lights glimmering on the water, consider hosting your wedding shower on the shore in the evening. You can make this a formal event where guests dress to the nines, eat a catered dinner, and sit beneath romantic lightning. You can even include place cards and candlesticks. Tip: Check with the governing body of the beach or lake where you'll be hosting the party in case you need a permit for the gathering. If you'll be at a beach, check the tide schedule to ensure the ocean won't cover the beach during your special dinner.
Destination theme: If you're having a destination wedding, get your guests excited for the location by decorating your wedding shower in the destination theme. For example, if you're getting hitched in Hawaii, you can go all out with leis, tropical flowers, grass skirts, and Hawaiian fares like poke, macaroni salad, and white rice. If you're tying the knot in France, you can do a French café theme with French tunes, croissants, wine, bubbly, espresso, and brass candlesticks.
Backyard picnic: Keep your wedding shower low-key by hosting a backyard picnic where you lay out blankets and invite guests to dress in casual garb. You can serve classic backyard drinks like cold beer and margaritas in mason jars, and keep the food simple with staples like chips and dip, potato salad, burgers, and hot dogs.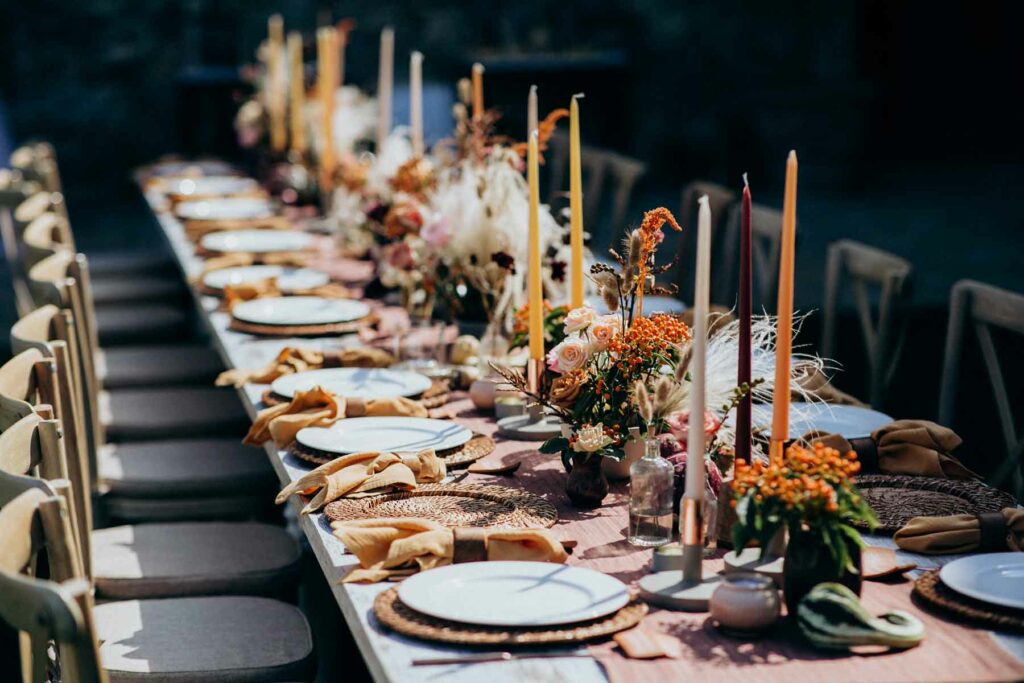 Wedding Shower Decor Ideas
Now that you've settled on a wedding shower theme, you can start to map out your decor. This decor will help you add your personal style to the party and ensure it's full of numerous photo-worthy areas. Here are some ideas that can work with a variety of themes.
Get inspiration from your wedding colors: Tie your wedding shower in with your wedding by using the same color palette. Having this color palate on hand can make it a lot easier to select your preferred hue for things like flowers, table cloths, and napkins for your wedding shower.
Flower or balloon wall for photos: A key component of wedding shower decorations is a fun setting for photos. You can provide this by crafting a stunning backdrop wall with flowers or balloons in your color palette.
Whimsical lounge: Almost any type of wedding shower theme lends itself to a lounge. This is the place guests can go to score comfy seating, chat, and take in the happy vibes of your party. You can decorate the lounge with plush rugs and pillows, armchairs, and even a couch or two. It's also nice to have trays and side tables where people can set drinks.
Flattering glow: If you'll have your wedding shower in the evening, creating good lighting is a must. You can easily do this with twinkle lights snaked across tables, hung in trees, or draped under a canopy. You can also place candles throughout the party. Above all else, make sure to turn down harsh overhead lighting.
Nature-centric tablescapes: Utilize the unfettered beauty of nature by trading cut flowers for centerpieces made from fresh greenery. A popular way to do this is to run garlands made of eucalyptus leaves, lemon leaf, and Italian Ruscus down the center of banquet tables, or drape them between pillars. You can also throw some succulents into the mix.
Chalkboard welcome: Want to welcome your guests to the wedding shower in a sweet way? Use a liquid chalk pen to decorate a large, framed chalkboard with a message that lets guests know they've arrived at your shindig.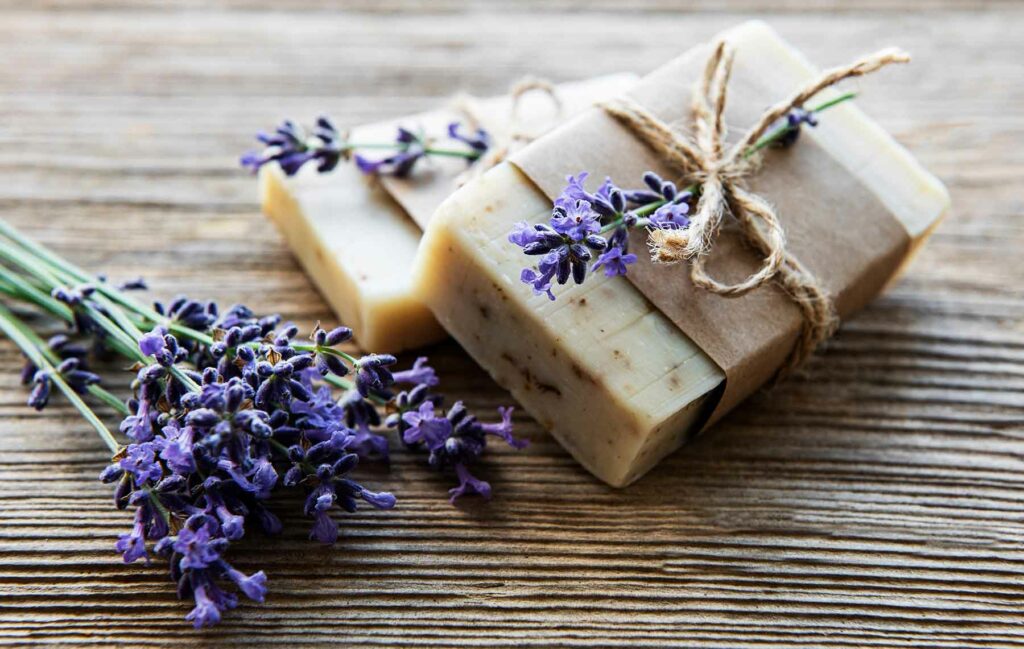 Wedding Shower Favor Ideas
Because everyone loves a good party favor, consider what parting gift you'd like to give your guests at the wedding shower. This gift can be anything from a super classy token to a silly gag gift. You get to give whatever suits your style.
Flower crowns: Add a DIY element to your wedding shower by having a station where guests can make flower crowns. This can be especially helpful if you want your bridal party to wear flower crowns during the ceremony.
Photo booth strips: There's nothing like a photo strip to display on your fridge or mirror. You can provide your guests with this memento by hiring a photo booth for your part. You can also add an element of silliness by keeping a basket of dress-up items beside the booth. If you want a copy of all the photos, program the booth to print two copies of each strip and ask guests to include one of their strips (and a special note!) in an album you leave beside the booth.
Custom soap: Give your guests a lovely, practical gift by purchasing custom soaps from Etsy. You can choose the scents and the message printed on the labels.
Personalized wine glass: If your guests love a good glass of wine, help them drink in style by gifting personalized wine glasses. You can customize the glasses by choosing the font, font color, and inscription.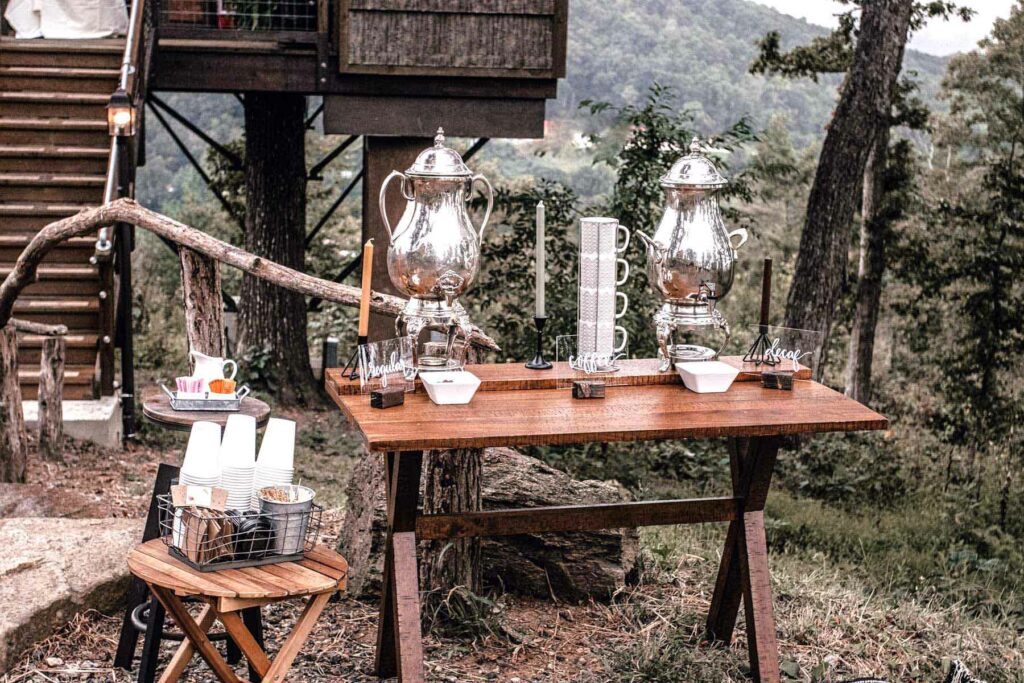 Wedding Shower Food Ideas
As you can't have a wedding shower without food, carefully selecting the right nosh to serve your guests is essential. While the food you provide can largely be inspired by your theme, you can also mix it up.
Food trucks for the foodies: If you love a variety of flavors created by a variety of cooks, hiring two or three food trucks could be a fun option, especially if you have a big guest list. If this is your idea of a good time, first find an area where you can legally have a few food trucks parked, choose your local favorites, and arrange a deal with each where you pay to have them cook a set amount of dishes.
Appetizers only: For a more casual wedding shower, you can skip the sit-down meal and instead provide a large assortment of appetizers. These can be passed appetizers at a cocktail party or appetizers on a food table for a tea party or backyard picnic. Greek cucumber cups, melon prosciutto skewers, spring rolls, and sushi are fun options.
Dessert soiree: Have an insatiable sweet tooth? If so, this is the food option for you. For this kind of party, skip the savory foods in favor of a decadent dessert table. You can fill the table with treasures from your favorite bakeries and candy shops, ask guests to bring their go-to desserts, or do a combo. You can also have a "decorate your own cupcakes" station, which is always a fan favorite.
Coffee bar: Best paired with a wedding shower brunch, a curated coffee bar never goes unappreciated! Serve some of your favorite roasts with your company, including a robust spread of various sugars, milks, syrups and more to make each cup feel even more scrumptious. For a luxe touch, rent antique-inspired, stainless steel coffee chafers and elegant mugs.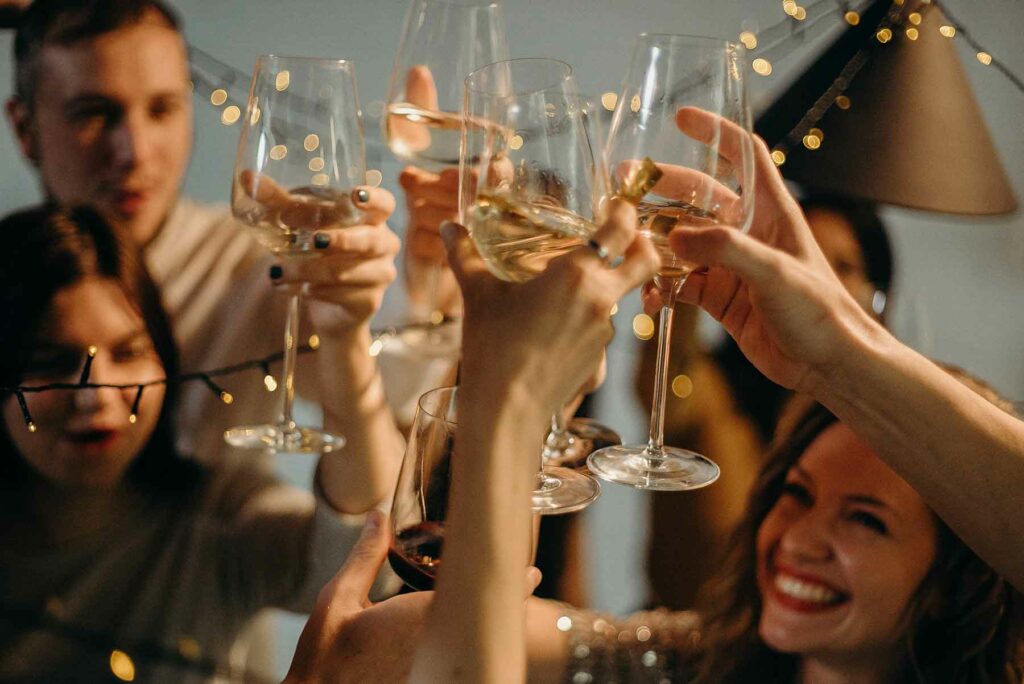 Wedding Shower Game Ideas
As wedding shower games are one of the most classic elements of this type of celebration, you should consider sprinkling a few in. While these types of games might seem cheesy on the surface, they often end up being a blast once you get into them.
Vow Mad Libs: Get some silly inspiration for your vows by finding printable, traditional vows online and replacing all nouns, verbs, and adjectives with a blank space. Print multiple copies and leave them on the welcome table. Then, include a note asking guests to fill them out and stash them in a box or bowl by the papers. At the end of the party, get some laughs by reading some of the entries aloud.
The newlywed game: See how well you know your partner by having a bridesmaid or groomsman choose 10 questions they'll secretly record your partner answering. These questions could be: When did your partner decide you were the one? What does your partner most like about you? If your partner could take one thing to a deserted island, what would it be? Then, at the wedding shower, you'll get to answer these questions in front of your guests and view your partner's taped answer between each query.
Telephone wedding toast: To craft a hilarious toast, have your guests sit in a circle and play a game of telephone. To play, the first guest will whisper the start of the toast to the guest beside them. The next guest will add something to it, and so on and so forth until it gets to the last guest who's tasked with sharing all the well wishes.
Wedding Shower Playlist Ideas
A playlist can make or break a party, so it's important to put some thought into the tunes you want playing during your get-together. To get your list off to a good start, we've pulled together everything from heart-warming classics to romantic newbies.
"For Once In My Life" by Stevie Wonder
"Chapel of Love" by The Dixie Cups
"Love Me Like You Do" by Ellie Goulding
"Dear Future Husband" by Meghan Trainor
"Marry You" by Bruno Mars
"I'm Yours" by Jason Mraz
"This Will Be (An Everlasting Love)" by Natalie Cole
"I Do" by Colbie Caillat
"Signed, Sealed, Delivered (I'm Yours)" by Stevie Wonder
"Crazy Little Thing Called Love" by Queen
"Can't Take My Eyes Off You" by Frankie Valli
"I Say a Little Prayer" by Aretha Franklin
"My Girl" by The Temptations
"Ain't No Mountain High Enough" by Marvin Gaye and Tammi Terrell