Couples who are planning a wedding in the United States are faced with a wonderful problem — thousands of extraordinary places to tie the knot. However, there is a handful of locations that rise above the rest.
We've rounded up a diverse collection of the 15 best locations for destination weddings in the US thanks to their vibrant energy, elegant venues, picturesque weather, and a variety of other criteria that make these sites fitting for the wedding of your dreams.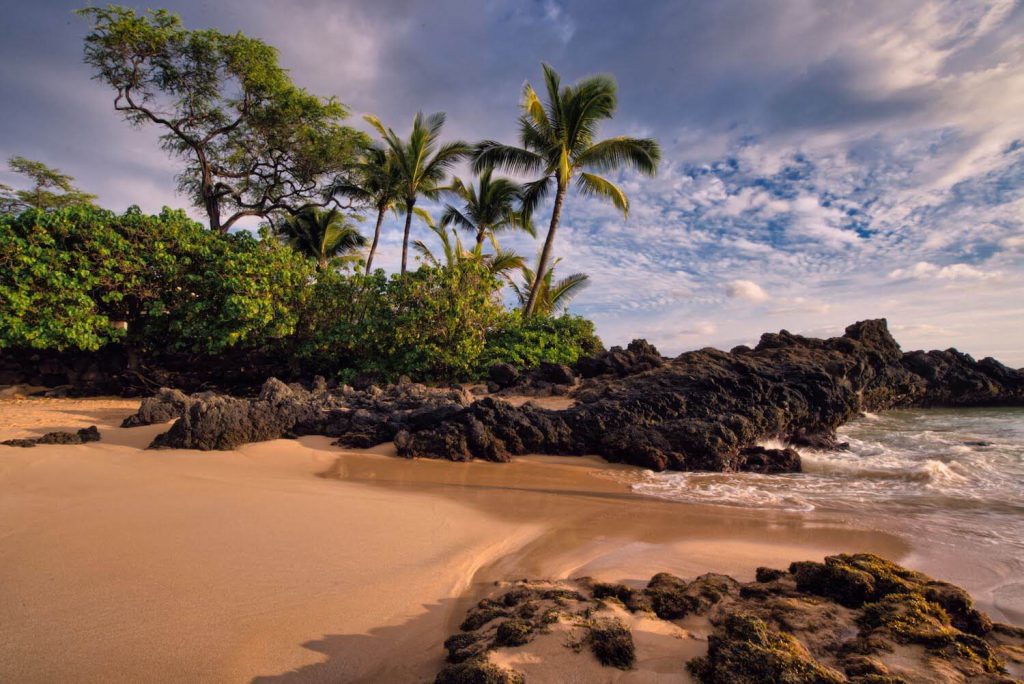 One of the most coveted destination wedding locations in the world, Maui is an island so abundant in natural beauty you almost have to have an outdoor wedding.
But you may have a hard time choosing between a lush venue in the mountains or a picturesque setting on the sand. Whatever you decide, Maui is known for exquisite service that includes wedding planners who are dedicated to crafting your exact vision.
Additionally, Maui's all-inclusive resorts allow you and your guests to enjoy a truly restorative getaway, providing one-stop-shops for finely-appointed accommodations, meals, drinks, activities, and often live entertainment. If this sounds like your type of vacation, Maui might just be your ideal wedding destination.
Budget Tip: If you're looking to save money, plan your wedding for Maui's off-season (mid-September to the end of November; February – May).
Find Maui, Hawaii on Facebook, Instagram, and Twitter.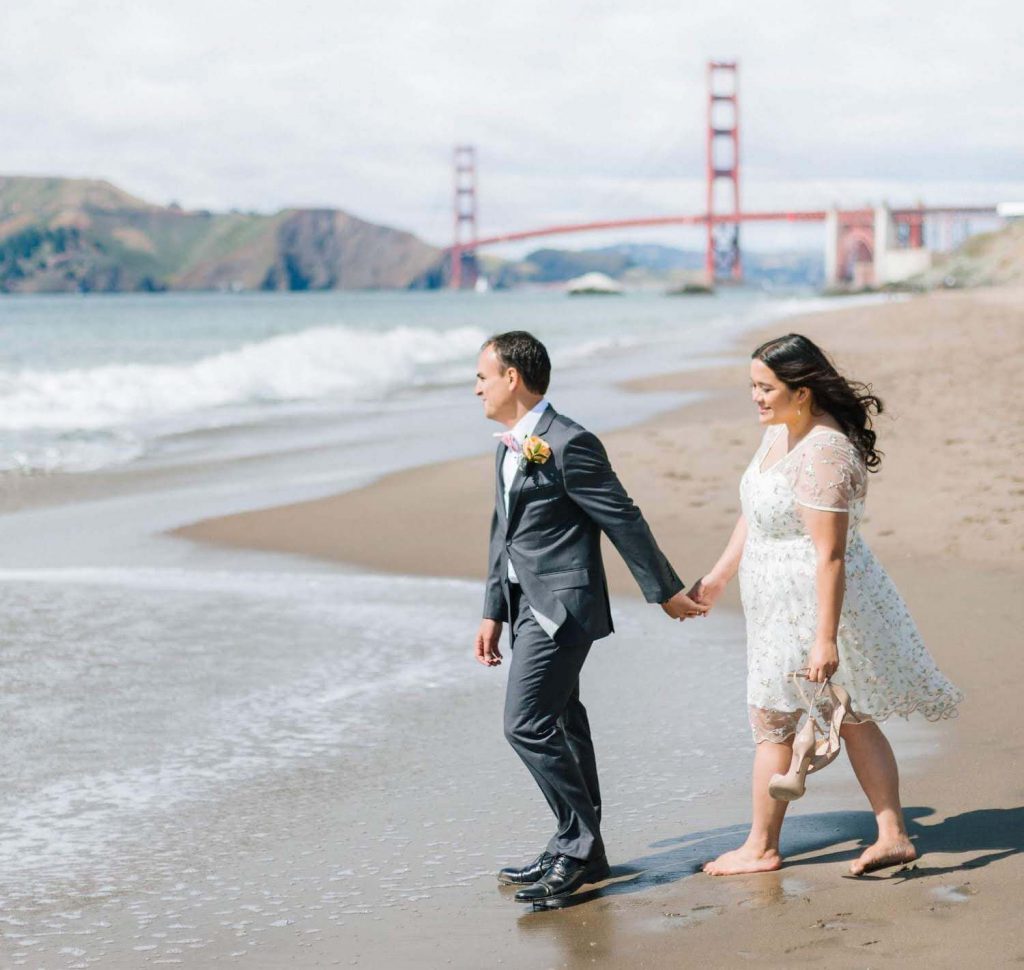 With a Mediterranean climate and an abundance of sophistication mixed with flair and fun, San Francisco is an ideal destination wedding location and great for couples wanting the eclectic-chic vibe of this legendary city to flow through their nuptials.
San Francisco's wedding venues include everything from flowering gardens and historic courtyards to rooftops with epic bay views, fine art galleries, and eateries that are all about luxury with their white table cloths and elegant candlesticks.
Because it's such a popular city for both destination weddings and general travel, San Francisco is pretty much always busy. But September and October are the busiest months and should be avoided.
It's also best to check for citywide events before settling on a date to ensure your desired accommodations and eateries won't be booked. For example, the Chinese New Year Parade in February, the Bay to Breakers race in May, and the San Francisco Pride Parade in June all pull in throngs of people.
Marriage License Tip: To avoid the long lines at San Francisco City Hall, be sure to make an appointment online before heading in for your marriage license.
Find San Francisco, California on Facebook, Instagram, and Twitter.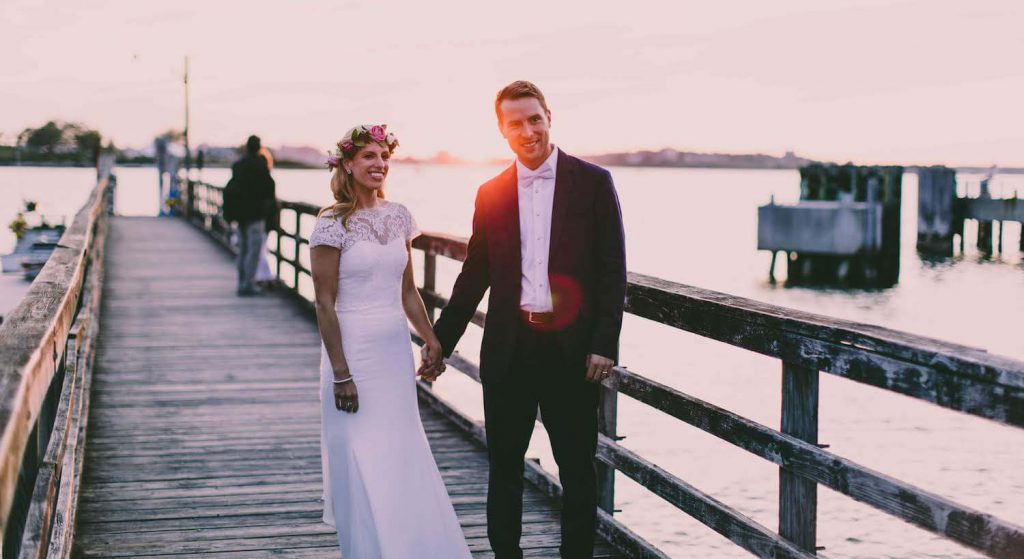 Portland's eccentric locals, phenomenal cuisine, and quirky aesthetic make it a prime choice for couples wanting an alternative wedding at a venue that will make their hipster friends approve and foodies wishing they wore stretchy pants.
You're sure to make an impression in fashionably-industrial indoor venues like Redd on Salmon Street, The Castaway, or Jacobsen Salt Co. But if the offbeat energy of the city isn't your thing, consider Portland's outdoor spaces overflowing with towering Bigleaf maples, Ponderosa pines, Grand firs, and other trees that create fresh air and gorgeous views.
If you want a spring wedding, you'll be treated to cherry blossoms, daffodils, magnolias, and other blooms at venues like Leach Botanical Garden and Lewis & Clark College Gardens. For those wanting vibrant splashes of reds, oranges, and yellows as a backdrop for a fall wedding, Portland's Hoyt Arboretum and the views from Kimpton RiverPlace Hotel are sure to please.
Rehearsal Dinner Tip: Because Portland offers a treasure-trove of world-class cuisine from a melting pot of cultures, you'll want to put in ample research before selecting the site of your rehearsal dinner. Because the number of amazing options can be overwhelming, it's best to narrow your choices by selecting one type of cuisine.
Find Portland, Oregon on Facebook, Instagram, and Twitter.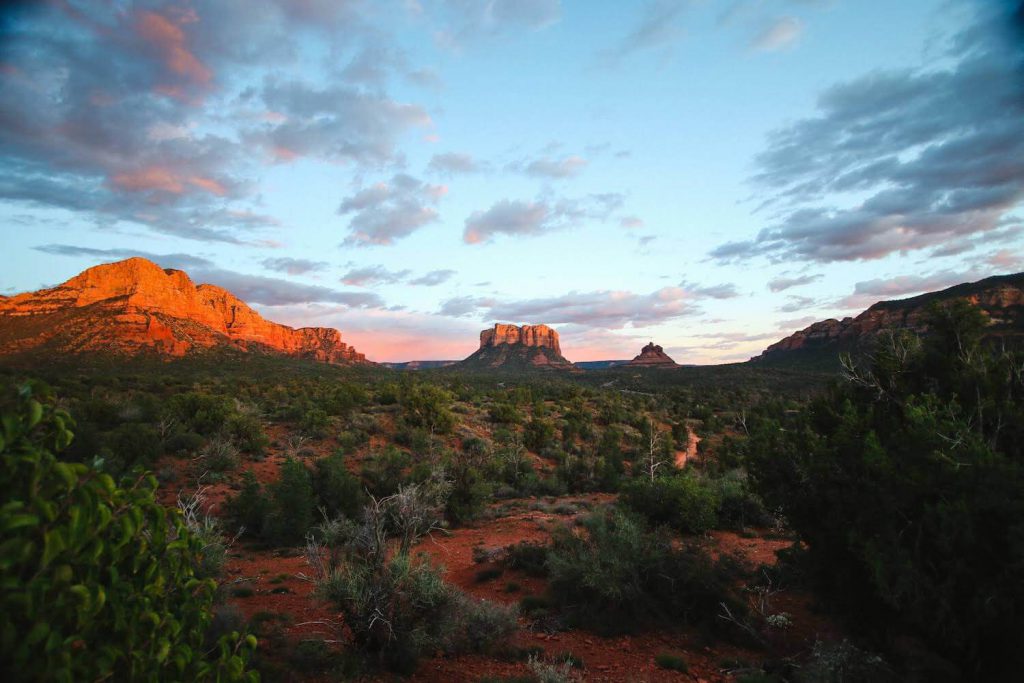 Budget-conscious couples to those sparing no expense for a luxury wedding will find a place in Sedona — as long as they want it to be outside among jaw-dropping red rock formations and meandering creeks. Top venues that fully utilize this mystical natural environment include Los Abrigados Resort and Spa, L'Auberge de Sedona, and Red Agave Resort.
Because the best wedding venues in Sedona have you outside for most of the festivities, many couples are curious about the weather. Sedona offers 278 days of sunshine, with the most pleasant months between March and May.
However, if you enjoy dramatic displays of nature, consider booking a venue like Agave of Sedona Wedding & Event Center during monsoon season (July – August) so you can watch the rain roll in at the peak of the afternoon heat before it quickly dissipates.
Reception Tip: If you're hoping for a reception that will carry on until the wee hours of the morning, be sure to tell your wedding planner (or confirm that your venue allows this). Sedona has strict noise ordinances that are vigilantly enforced.
Find Sedona, Arizona on Facebook, Instagram, and Twitter.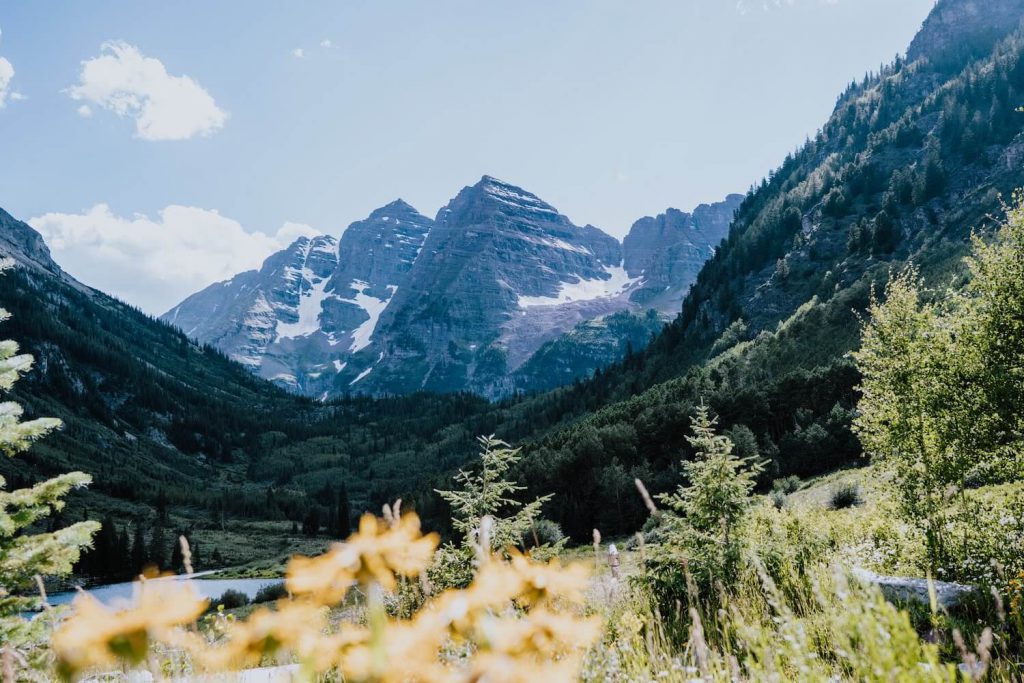 Known by many as one of the most visually spectacular locations in the world, the acclaimed ski town of Aspen is the place to go for couples who want to wow their guests.
Before researching Aspen wedding venues, consider when you want to say "I do." If you're hoping to hit the slopes between wedding events, book your wedding sometime between late-November and early-April. But if you want to wed in one of Aspen's many outdoor wedding venues, plan for a summer wedding. (An added perk of a summer wedding is that rates are often lower, as it's slow season.)
Once you've settled on the time of year, begin combing through the myriad of venues that include luxury resorts, rustic lodges, sophisticated clubs, and sleek museums. And you can do yourself a big favor by hiring a local wedding planner who will help you navigate the ins-and-outs of vendor selection.
Post-Wedding Tip: Wind down from the festivities by heading to Iron Mountain Hot Springs outside of Aspen, featuring 16 soaking pools with pure mineral water ranging from 98 – 108 degrees Fahrenheit.
Find Aspen, Colorado on Facebook, Instagram, and Twitter.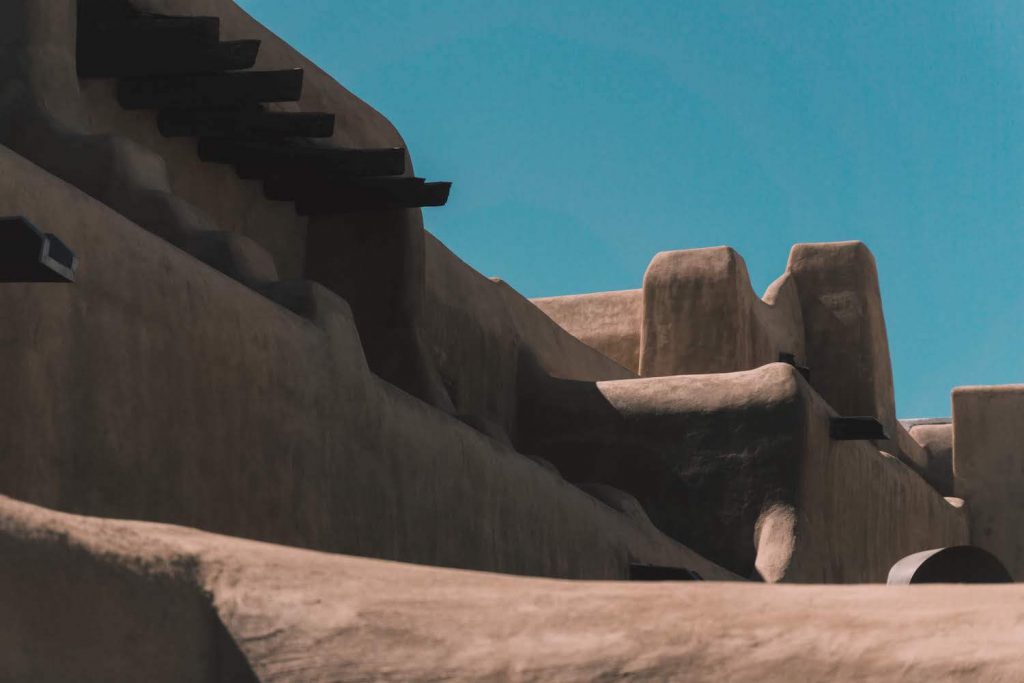 A sea of aspen trees, the imposing Sangre de Cristo mountains, historic sites and hotels made of earth-toned adobe, and Southwestern cuisine that will thrill your taste buds combine to make Santa Fe an amazing choice for a destination wedding in the US.
Similar to Aspen, it's best to choose the time of year you want to wed before selecting a Santa Fe venue. If you're tying the knot in the spring or summer, Sunrise Springs Spa Resort, Hyatt Regency Tamaya Resort & Spa, and Spa at Loretto are all premier outdoor venues.
For a wedding during the chillier months, explore the unforgettable La Posada de Santa Fe, La Fonda, and Eldorado Hotel and Spa. And even if you don't get hitched at the historic La Fonda, a rehearsal dinner at its La Plazuela restaurant is a must.
Altitude Tip: Santa Fe is more than 7,000 feet above sea level, so altitude sickness might impact you and your guests. To combat it, drink more water than you think you need, rest when you're tired, and don't overdo the alcohol.
Find Santa Fe, New Mexico on Facebook, Instagram, and Twitter.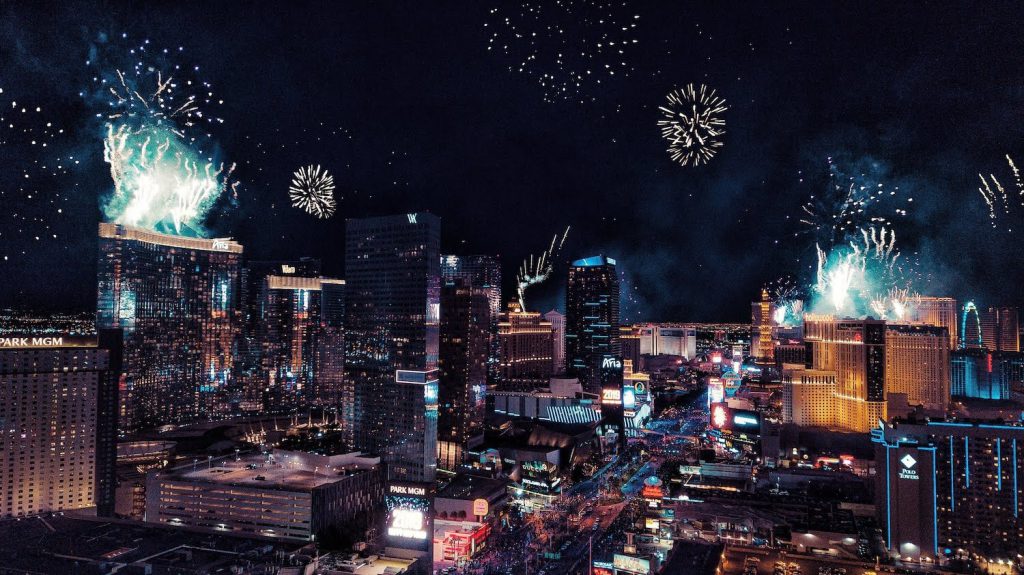 Despite common belief, Las Vegas offers a lot more than Elvis lookalikes officiating weddings in tiny casino chapels. This festive city is actually flush with opportunities for gorgeous outdoor ceremonies and elegant receptions — not to mention, romantic activities that give you an excuse to slip away from your guests and connect with your special someone.
If you're hoping for an outdoor wedding to utilize the clear skies and warm desert breeze Nevada is known for, plan your wedding for fall or spring. That way, you can skip the potentially frosty winter weather and avoid melting in Vegas' summer heat.
Romantic Rendezvous: For the ultimate surprise, book a hot air balloon ride for you and your honey. Many of the rides around Vegas take you past the otherworldly sights of Red Rock Canyon.
Find Las Vegas, Nevada on Facebook, Instagram, and Twitter.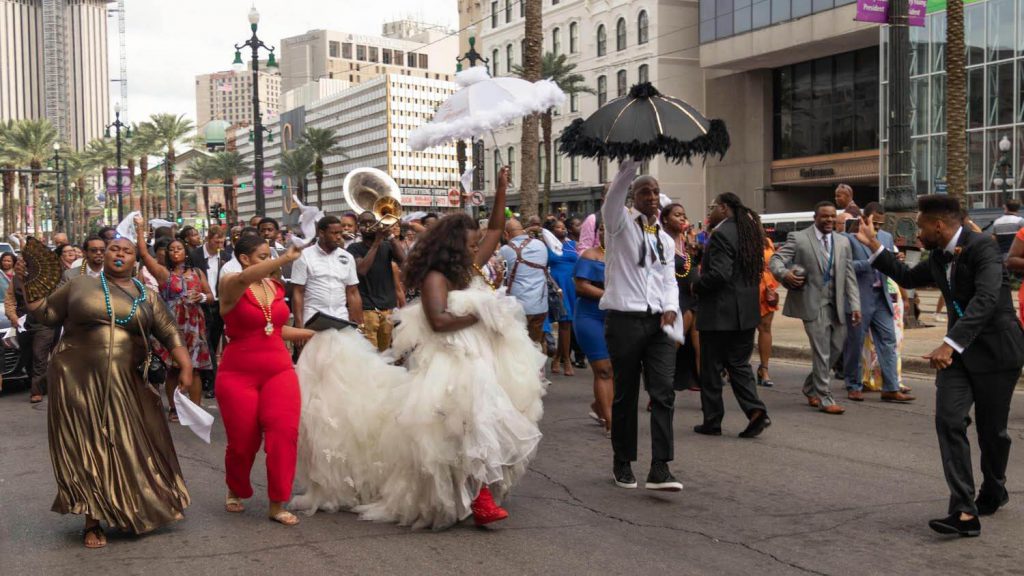 Most people associate New Orleans with mouthwatering food, jovial locals, iconic Jazz bands, and Mardi Gras. But it's also an ideal location for a quintessential Louisiana wedding that's bursting with a festive vibe.
As you begin to search for a large or small venue to celebrate your love, you'll be met with everything from avant-garde, modern aesthetics to historic mansions filled with the energy of a bygone era.
Want to plan a tried and true NOLA wedding? Opt for a second line parade. This tradition involves a brass band moving with the wedding party and guests from the ceremony to the reception venue, representing the start of a new beginning.
The happy couple leads the parade, of course, while holding decorated umbrellas or parasols and dances along to the upbeat music. Many couples also hire a grand marshal who leads the parade with a brand of zeal unique to New Orleans locals. There are many companies that will help you organize this spirited parade.
Legal Tip: The city of New Orleans requires a 24-hour waiting period between the time of issuance of the marriage license and the ceremony.
Find New Orleans, Louisiana on Facebook, Instagram, and Twitter.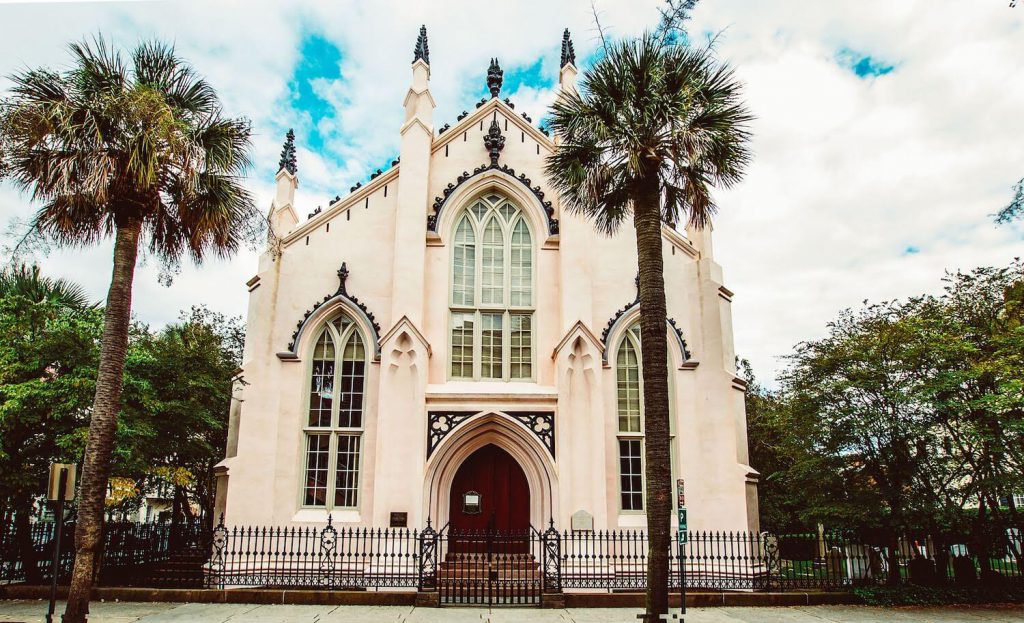 Named by Travel + Leisure as one of America's Most Romantic Cities and by Food & Wine as one of the World's Most Romantic Cities, Charleston is an easy choice for a destination wedding.
This historic city has southern charm emanating from every corner, and it's home to a host of venues possessing a variety of elegance distinct to this pocket of the world.
While there is an abundance of sprawling plantations and historic hotels for couples wanting to feel like a Southern Belle or Southern Beau on their big day, those with a more modern aesthetic will be pleased to find an assortment of museums, lofts, and eateries that have a contemporary edge.
Food Tip: Leave your diet behind when selecting food for your reception. The rich, Southern dishes crafted by the extraordinary Charleston chefs should not be missed. You can eat salads after the wedding.
Find Charleston, South Carolina on Facebook, Instagram, and Twitter.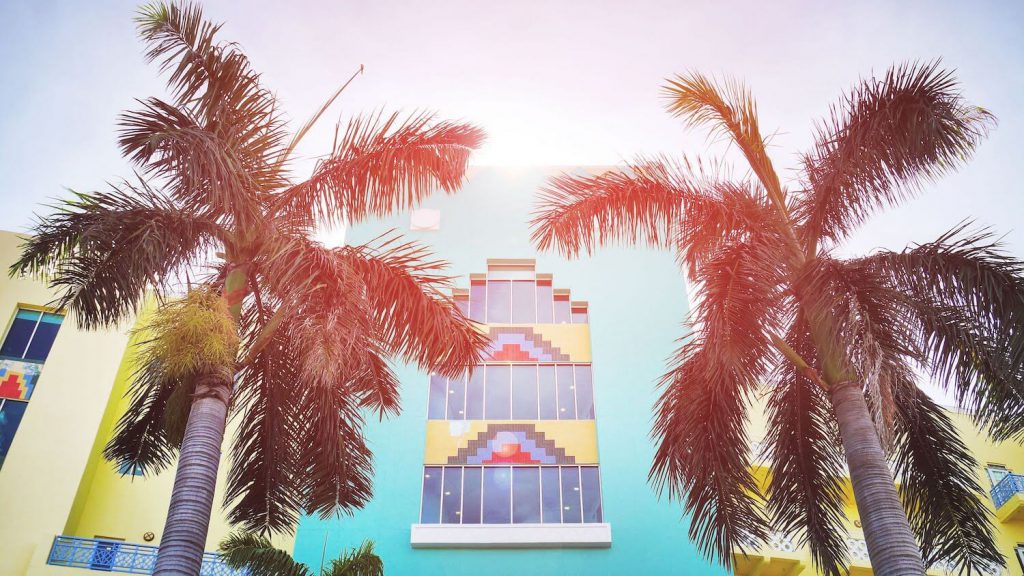 A city that makes an impression with its Art Deco architecture, vibrant aesthetic, world-class food, and awe-inspiring beaches, Miami is a popular choice for destination weddings.
Whether you're hoping to find an opulent beachfront resort, an estate with a sprawling lawn, or botanical gardens that look like they were plucked from the pages of Alice in Wonderland, Miami will have you swimming in amazing options.
Additionally, because the balmy weather and sparkling beaches are two of Miami's biggest draws, there is no shortage of spectacular outdoor wedding venus at your fingertips.
Budget Tip: Miami is one of the most expensive places in the US to wed, so we recommend skipping March and May, the most popular months.
Find Miami, Florida on Facebook, Instagram, and Twitter.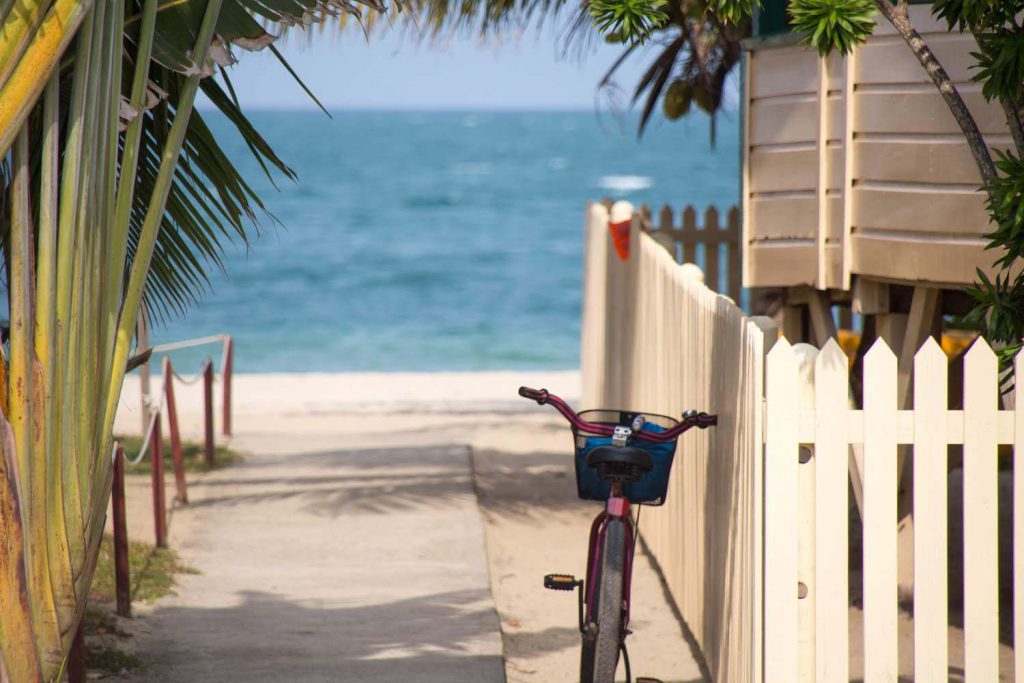 Laidback couples wanting warm sand, cold drinks, and mesmerizing ocean views to be the main ingredients in their wedding should look no further than Key West.
This 'no shirt, no shoes, no problem' locale offers a slew of oceanfront venues that allow you to have a barefoot wedding ceremony on the beach, a cocktail hour filled with hammocks, no-stress games like bocce ball, and fruity libations, as well as a reception overflowing with fresh seafood and music from one of the many Key West cover bands.
And if you want a tropical honeymoon, too, just tack on a week or two to your stay.
Hair and Makeup Tip: The humidity in Key West can wreak havoc on hair and makeup. It's worth the money to hire local hair and makeup specialists who are well-versed in makeup that won't melt off before the big kiss and hair products that will prevent frizz head.
Find Key West, Florida on Facebook, Instagram, and Twitter.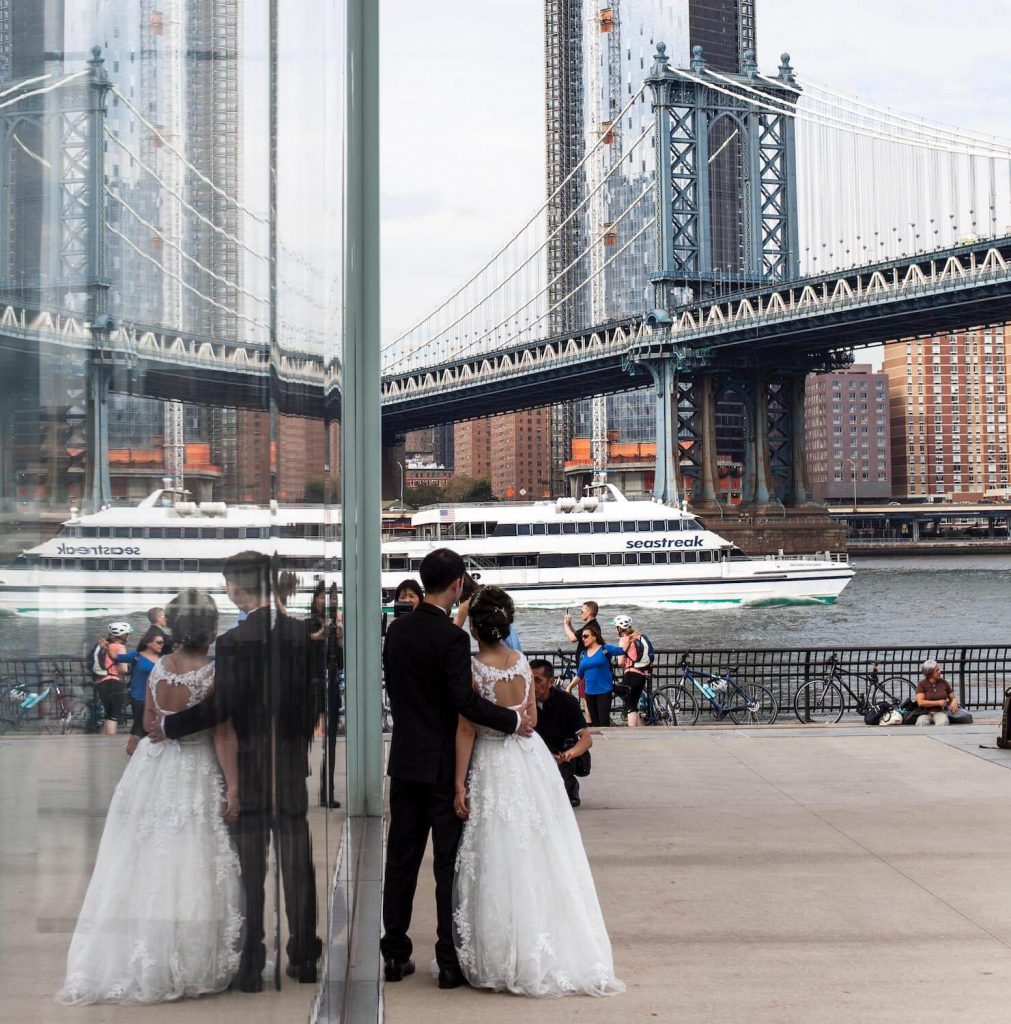 If you want to ensure a fusion of history, culture, and classic romance is woven into your destination wedding, look no further than New York City.
This iconic metropolis has been the site of many of the most legendary cinematic love stories (When Harry Met Sally, Moonstruck, Sleepless in Seattle, and many more) and offers a platter of wedding venues that exude the energy of love and please a wide range of tastes.
While you might think these venues involve riding an elevator, NYC boroughs like Brooklyn and the Bronx allow you to choose from a plethora of event spaces that make you feel like you've stumbled upon a lush oasis in a concrete jungle. For example, the Bronx Zoo and the New York Botanical Garden are jaw-dropping venues that seem far removed from the buzzing energy of the city.
But if you do want that buzzing, urban energy as part of your wedding, NYC's spectacular rooftop venues are sure to please.
Find New York, New York on Facebook, Instagram, and Twitter.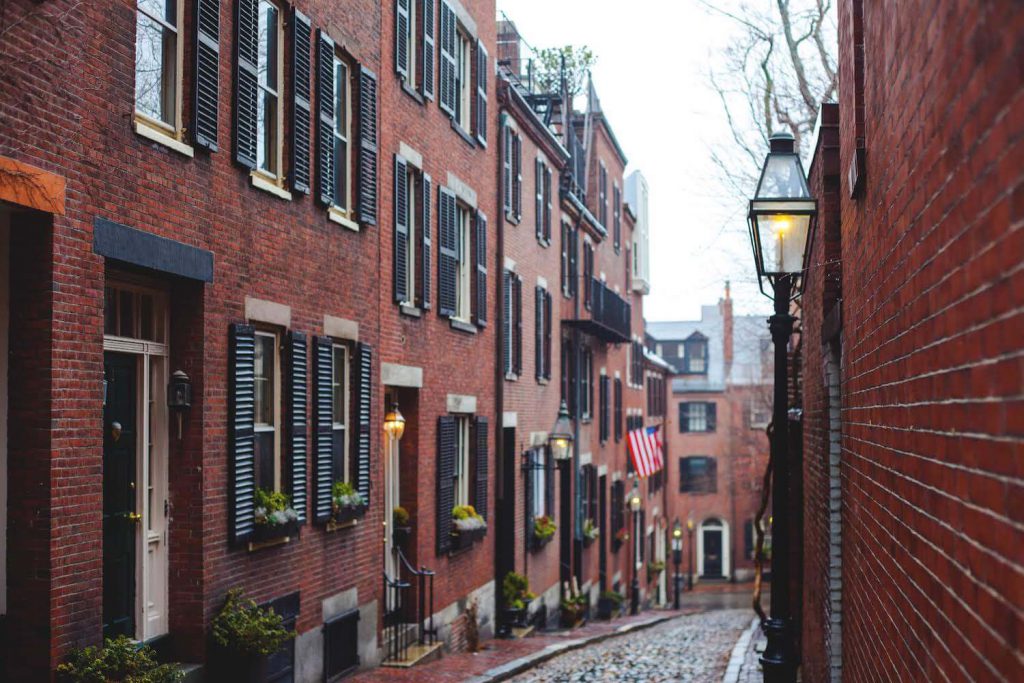 As a culturally and historically rich city, Boston features a tapestry of narrow streets winding past enchanting, vine-covered brownstones, an extensive museum scene serving as a time machine into American history, and seafood so sumptuous that foodies come running.
Additionally, many of these brownstones, museums, and eateries are available for weddings. The Harvard Club of Boston, Crane Estate, and John F. Kennedy Presidential Library and Museum are some of the top choices. (Tip: If you and/or your partner happen to be a big Boston Red Sox fan, there's no better venue than Fenway Park!)
If you're nervous about blowing your wedding budget, you should know Boston also has a lovely yet affordable assortment of wedding venues available.
Wedding Planner Tip: Want the best of the best to help you pull off a mind-blowing wedding? Consider hiring one of the city's famed wedding planners which include Whim Events, Janie Haas Events, and AE Events.
Find Boston, Massachusetts on Facebook, Instagram, and Twitter.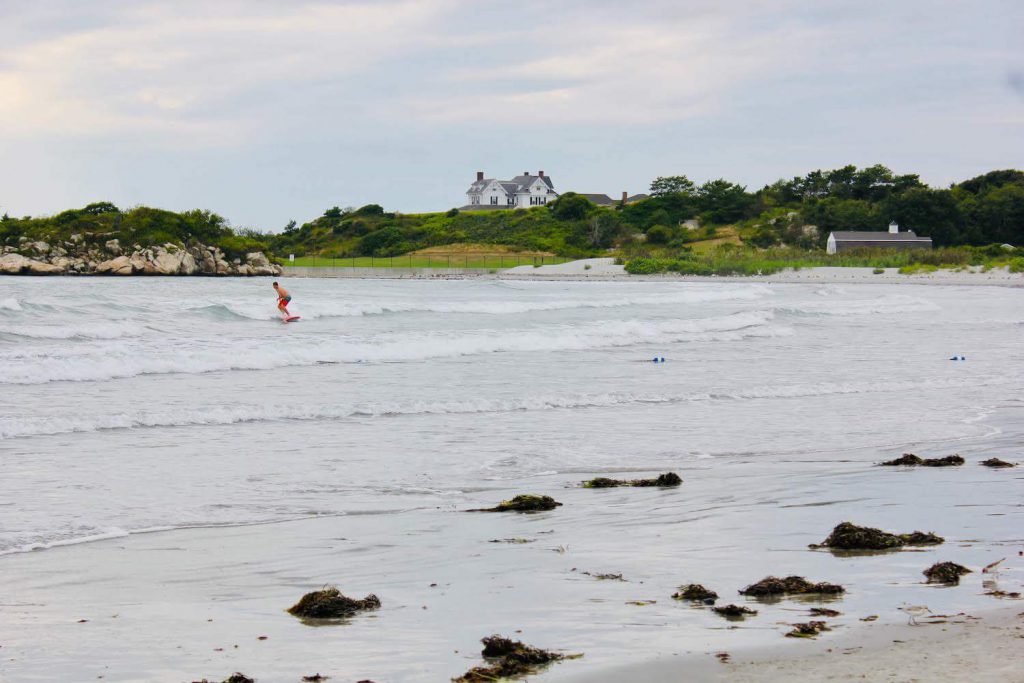 It's not hard to believe that the seaside town of Newport is one of the classiest locations on the East Coast to say "I do." After all, icons like Jacqueline Bouvier and John F. Kennedy and those with the last name Vanderbilt and Astor have wed here.
If you're hoping for a formal affair, consider the 1902 Rosecliff mansion known for its heart-shaped staircase, the posh Grace Vanderbilt hotel, or the Redwood Library which was the first public library in the country and features high ceilings, an antique chandelier, and distinguished oil paintings. Other exquisite options to host a fancy, sophisticated wedding include Castle Hill, the Aldrich Mansion, and Belle Mer.
But for couples opting for more informal nuptials, the King Park Gazebo overlooking Newport Harbor, the trendy Forty 1 North hotel, or the nautical Regatta Place are prime venues.
Decor Tip: Many couples who wed in this area honor the fact that Rhode Island was the first colony to renounce the British crown by infusing red, white, and blue into their wedding decor — colors that go nicely with a nautical theme.
Find Newport, Rhode Island on Facebook, Instagram, and Twitter.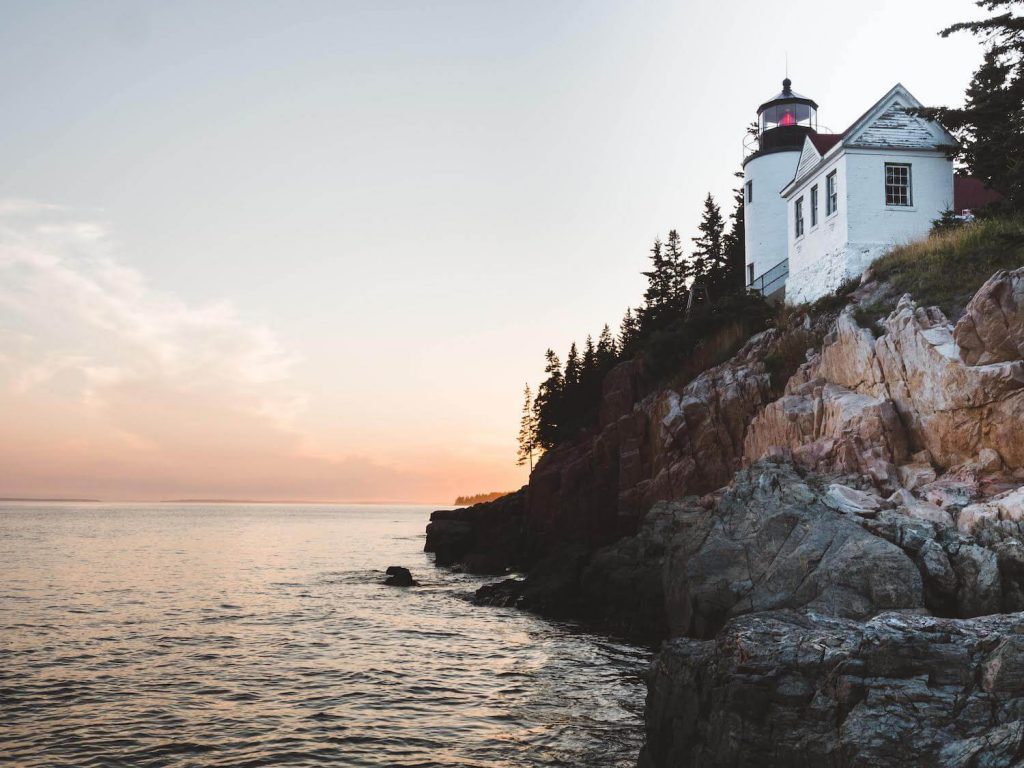 If a scenic wedding set to the backdrop of dramatic ocean vistas, picture-perfect lighthouses, rustic barns, or bucolic fields is what you desire, Kennebunkport is the destination wedding location for you.
This small, historic town is one of the most popular summer vacation spots in Maine, primarily due to its low-key ambiance and bewitching natural surroundings.
Really want to make an impression? Look into the Nonantum Resort that features a lighthouse on a verdant lawn, the On the Marsh Bistro that includes whimsical branch chandeliers and a space for outdoor ceremonies, and The Barn at the Kennebunks that provides catering from a James Beard-nominated chef.
Weather Tip: Maine's weather can be brutal, so it's best to plan your wedding for the spring. But the leaves in the fall are truly spectacular, so consider having your wedding then if you don't mind the risk of chilly temps.
Find Kennebunkport, Maine on Facebook, Instagram, and Twitter.