Does your heart flutter at the idea of snuggling with your new spouse in front of a fireplace as you watch snowfall through a picture window? Or, do you love the idea of flying from a frozen tundra to a warm locale that boasts air-temp water, endless beaches and laid-back vibes? Either way, you can fulfill this fantasy by planning an unforgettable winter honeymoon. One of the best things about a romantic honeymoon in the winter is that you have your pick of locations that offer a little something for everyone. Whether you want to cozy up in a mountain cabin or escape to the beach, here are 15 winter honeymoon ideas to kick off this exciting phase of wedding planning.
1. Aspen, Colorado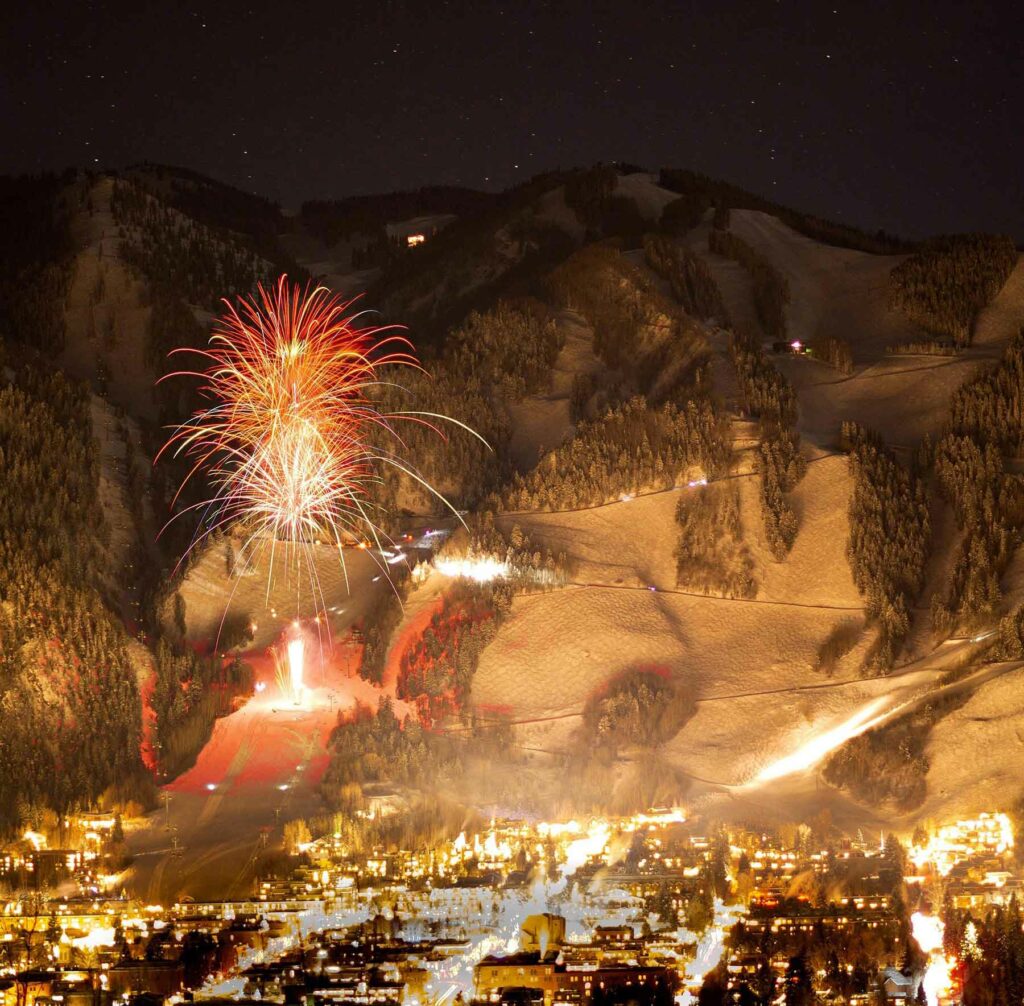 A winter honeymoon in this acclaimed ski town will have you waking up early to score first tracks at your ritzy ski-in, ski-out resort, or maybe sipping coffee by a roaring fireplace in a cozy bed and breakfast tucked in the forest. This pocket of Colorado turns into an idyllic winter wonderland come December and is ideal for adventurous honeymooners who yearn to glide through Aspen's iconic powder and partake in a posh après-ski scene. If you're honeymooning in mid-January, plan your trip around the town's Winterskol festival.
2. Santa Fe, New Mexico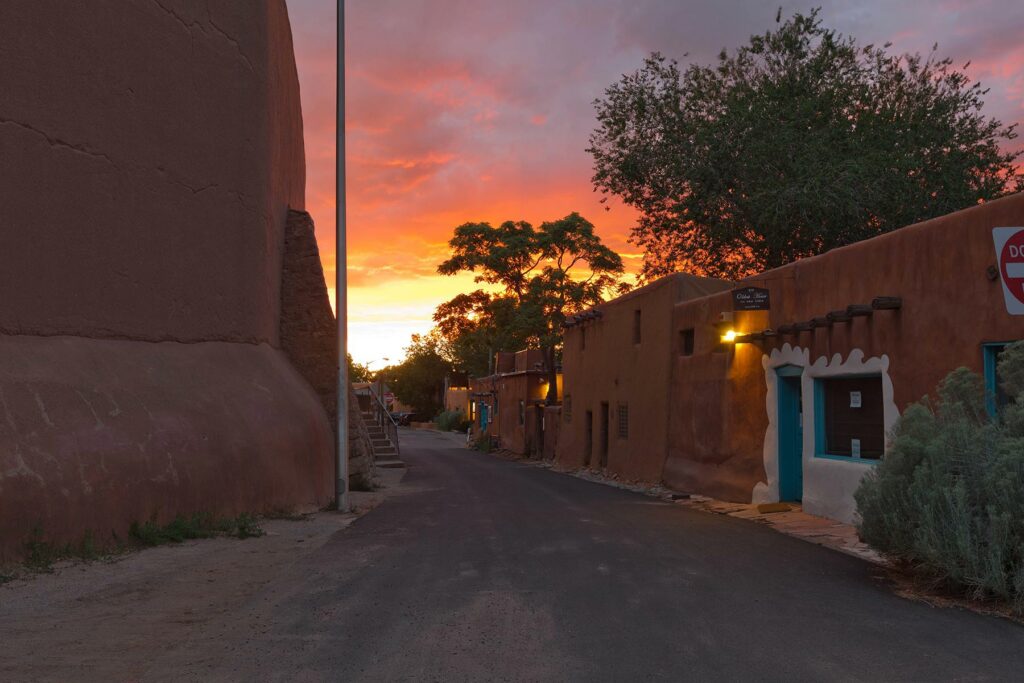 Spellbinding views of the Sangre de Cristo mountains, an art scene that will impress even the most discerning critic, and a laid-back ski resort make Santa Fe a prime winter honeymoon destination for couples with a range of interests. We recommend spending a day skiing or sledding at the Santa Fe Ski Basin before stopping in at Ten Thousand Waves, where you can alternate between a private hot tub under the stars, cold plunge and sauna. The next day, meander through the art galleries and shops in the town's historic plaza then grab some fresh sopapillas in one of the many eateries serving southwestern fare.
3. Jackson Hole, Wyoming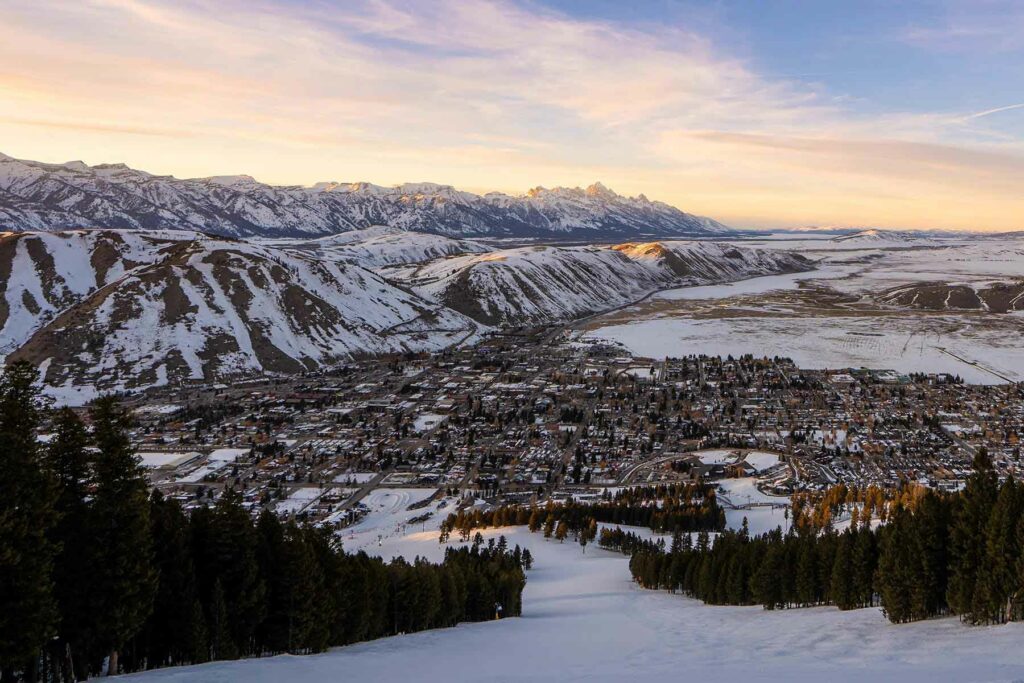 Two national parks and a ski resort make Jackson Hole the place to be for couples who want to explore the great outdoors pretty much all the time. The winter finds this area blanketed in a thick coat of snow, which opens the door to possibilities like heli-skiing, dog sledding, snowmobiling through Yellowstone National Park, and snowshoeing in Grand Teton National Park. It's also a must to go on a horse-drawn sleigh ride in National Elk Refuge, where you'll come face-to-face with herds of elk. When the sun descends, grab a spiked hot chocolate and defrost in the hot tub that your accommodations are almost sure to provide.
4. Lapland, Finland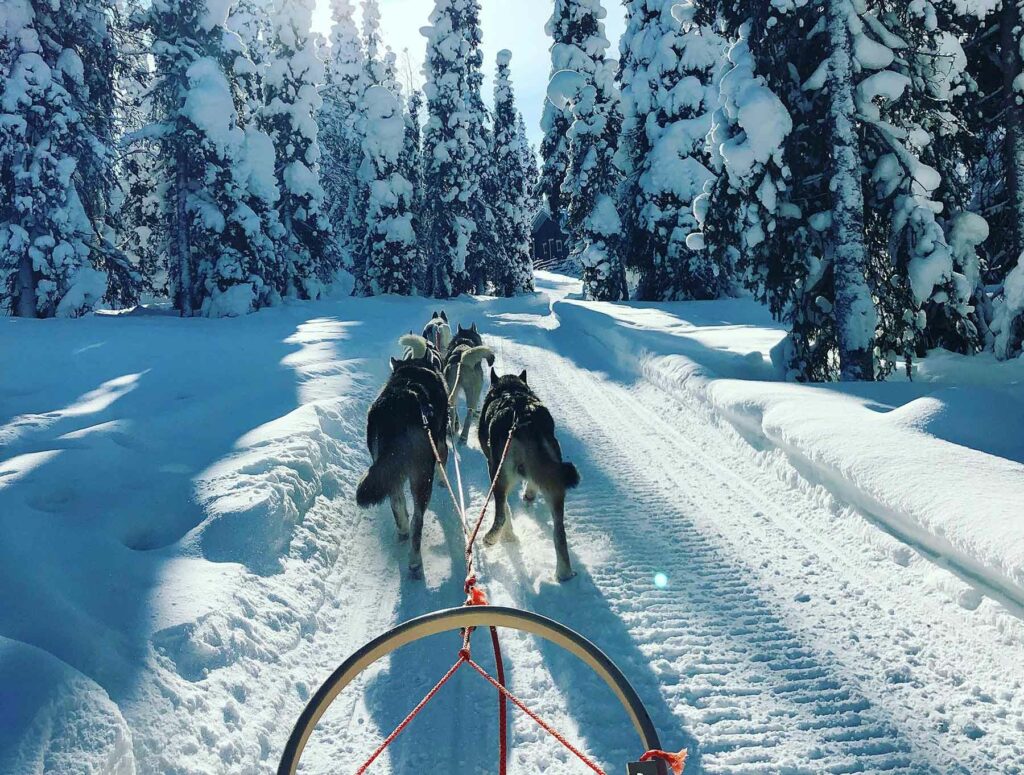 Visiting northern Finland is like stepping into the pages of a fairy tale. In this frosty region, you'll encounter igloo hotels, accommodations with tree houses perched above fallen snow and domes where you can snuggle in bed while watching the Northern Lights dance above you. Because of this wide array of unique, welcoming places to stay, Lapland is a perfect honeymoon destination for couples who love the vibes of winter but prefer to enjoy the season from the cozy comfort of a hotel. This will be especially true for those honeymooning between December and January, as this is the period of time known as the polar night, or Kaamos, when the sun never fully rises. Tip: If an international trip is a bit of a budget stretch, consider a honeymoon registry so you don't have to skip any fun activities during your getaway.
5. Joshua Tree, California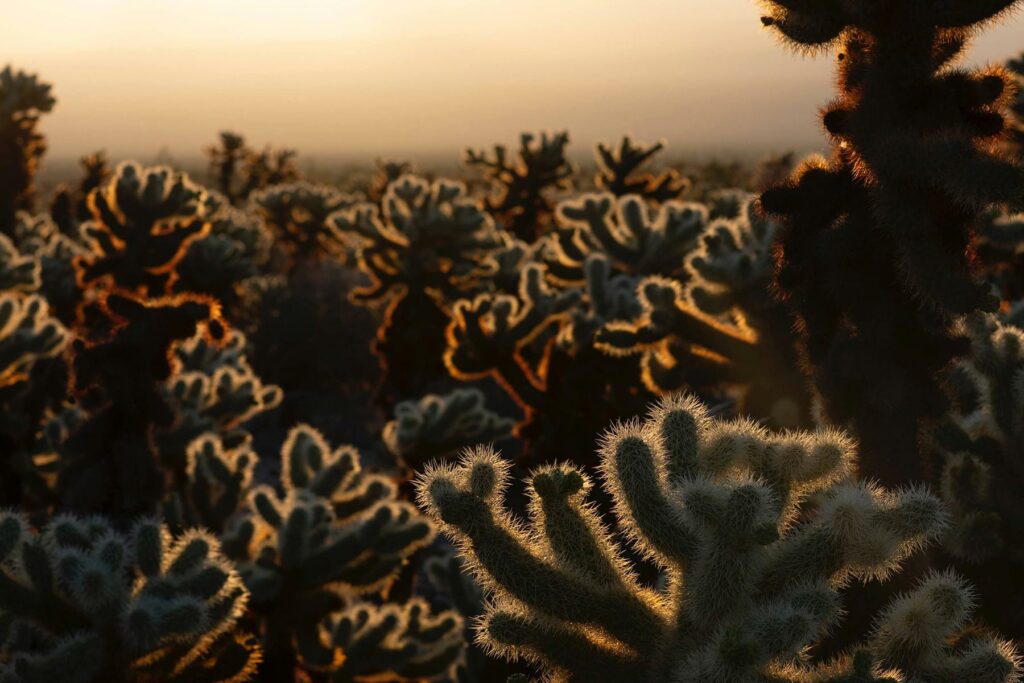 Let the soft kiss of your partner keep you warm as you take in a glorious sunrise at Joshua Tree's Cholla Cactus Garden, which seems to glow as the first light of day filters through the fuzzy cactus. From there, you can explore the otherworldly rock formations in the national park before heading to a sound bath or checking out the town's quirky vintage shops. After watching the sunset, grab dinner to-go and set up a cozy outdoor space at your boutique hotel or boho vacation rental, which is a lower-cost way to experience the desert (for more ways to save, check out this guide to surprisingly affordable honeymoon destinations!). Once the sun is gone, look up. On a clear night, Joshua Tree is one of the best places on Earth to stargaze.
6. Edinburgh, Scotland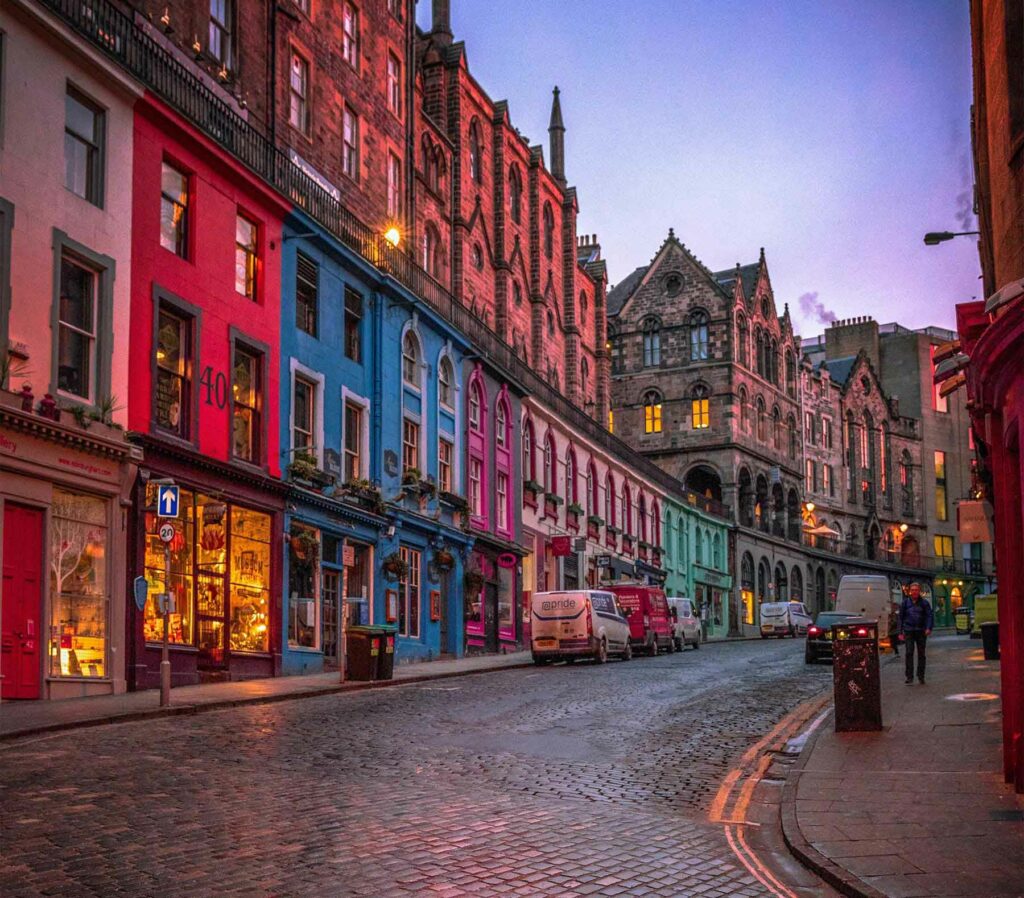 Whether you post up in an ancient castle on the outskirts of the city, book a luxury hotel downtown or cozy up in a bed and breakfast, there's no wrong way to experience this land steeped in history and jolly vibes. History is brought to life with most of the go-to activities in and around the capital of Scotland, which also happens to be a UNESCO World Heritage Site. From exploring the sights in Edinburgh's medieval Old Town and sophisticated Georgian New Town to navigating the cobblestone streets at Edinburgh Castle or sampling local whiskeys, there are countless ways to enjoy this unforgettable honeymoon abroad.
7. Telluride, Colorado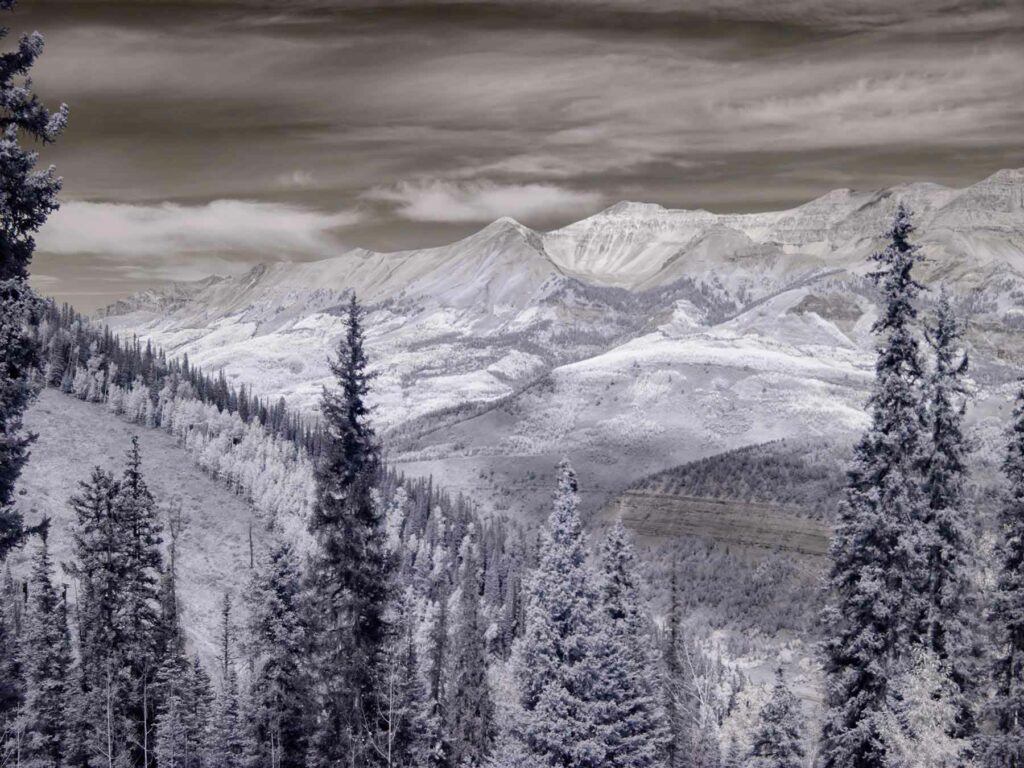 Situated in the Colorado Rockies, Telluride is a rustic-chic portal to luxury log cabins, mineral-rich hot springs and a world-class ski resort. This area will be especially appealing to adrenaline-obsessed newlyweds, as 41 percent of the terrain at Telluride Ski Resort is expert-level. Gold Hill 1, Spiral Stairs and the aptly-named The Plunge are a few favorites of couples who bond over a shared love of extreme sports. Speaking of extreme sports, plan your honeymoon around the Ouray Ice Festival in January if you want to learn the fine art of ice climbing with your significant other.
8. Miami, Florida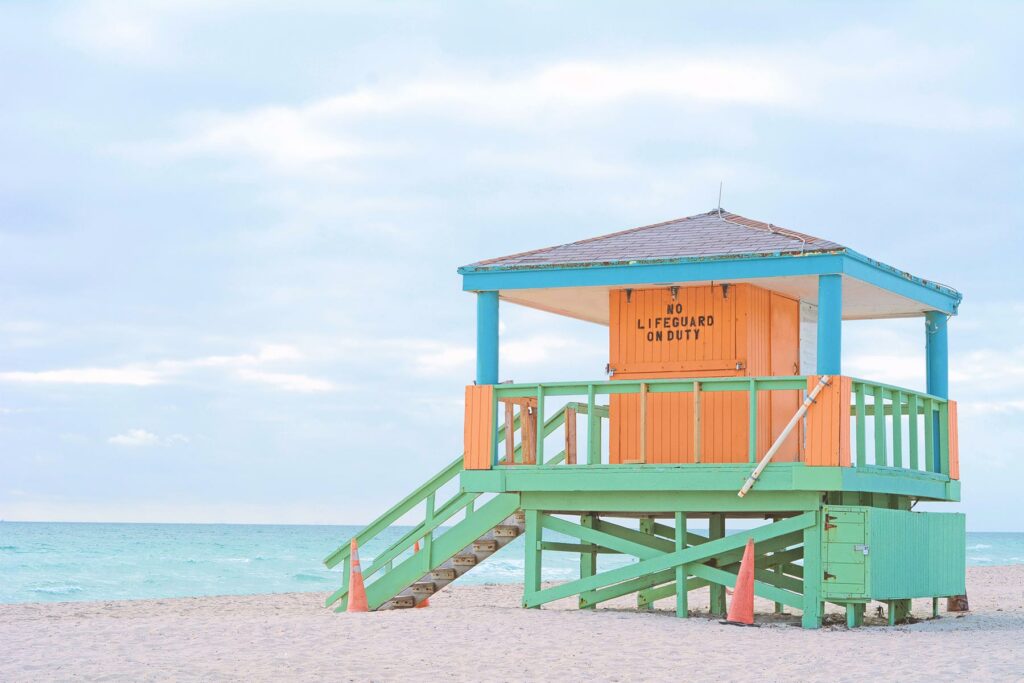 Newlyweds trying to escape the cold weather of winter should hop on a plane to Miami postnuptial. This vibrant city is balmy year round and boasts colorful Art Deco architecture, foodie-approved eateries and perfect beaches for sipping cocktails and daydreaming about the future. After lounging by day, get dressed up and celebrate your union by diving into Miami's thriving nightlife. A special treat between October and January is Luminosa, a Chinese lantern festival at Jungle Island. During this month-long event, the park is filled with colorful silk lanterns that tell the story of the jungle.
9. Banff National Park, Canada
Honeymooners wanting a mix of chilly weather, contemplative moments in nature and high-energy outdoor adventure will adore Banff. In the winter, this popular Canadian park offers hikes to glacial rivers and waterfalls, dog sledding tours through wild terrain, romantic sleigh rides, and tubing at Mount Norquay. You can also go snowboarding or skiing at Banff Sunshine Village. After the thrills, head to Banff Upper Hot Springs, where the hot mineral water will enhance blood circulation and reduce stress.
10. Nagano, Japan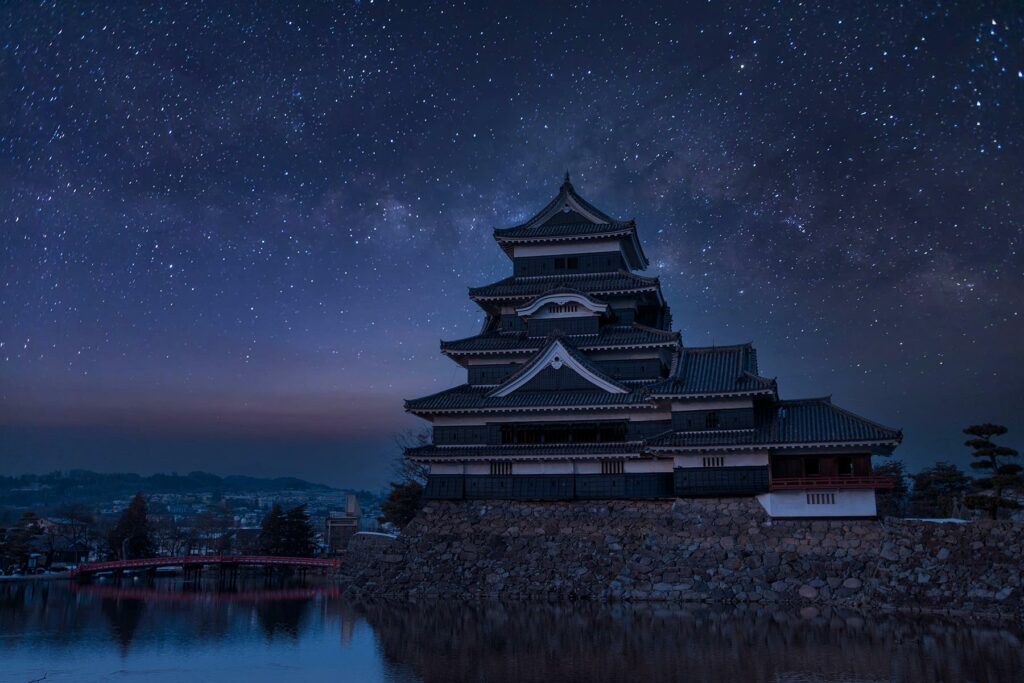 Fill your honeymoon with tranquility by planning a winter getaway to Japan. To fully immerse yourself in the culture, stay in a ryokan, or a traditional Japanese hotel. Staying in a ryokan means donning slippers and a yukata (robe), slowly sipping green tea in a tatami mat room, and taking a soak in an onsen (hot springs). The Nagano area is famous for Jigokudani Monkey Park, where you can view wild snow monkeys bathing in natural hot springs. After taking in that adorable sight, explore the cobblestone streets of the city where you can stop in at a sake brewery or sample local delicacies like oyaki, which are Japanese dumplings.
11. Lake Tahoe, Nevada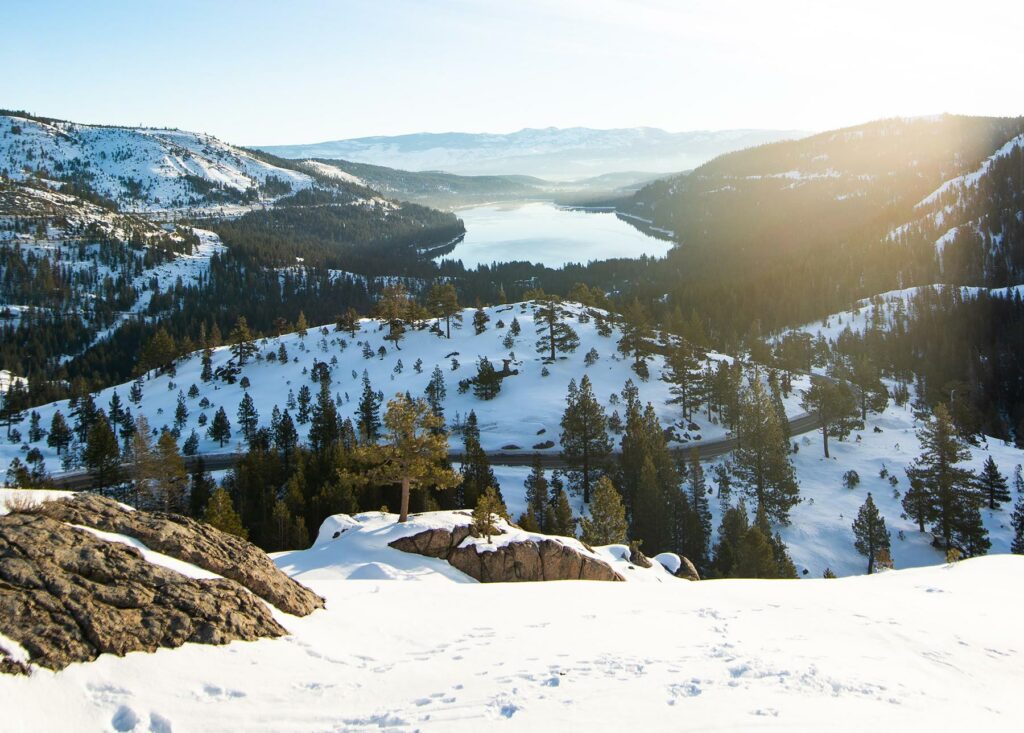 If you want to mix snow play, spa time, and a bit of partying and gambling into your honeymoon, go to Lake Tahoe. Along the 72-mile shoreline of this alpine lake, you'll find a variety of luxury hotels that provide easy access to many of the area's ski resorts, casinos and entertainment venues hosting everything from burlesque shows to live music. But when you and your special someone are ready to wind down, you can indulge in a few spa treatments and soak in an outdoor hot tub as you take in the Sierra Nevada mountain range coated in a blanket of white.
12. Kauai, Hawaii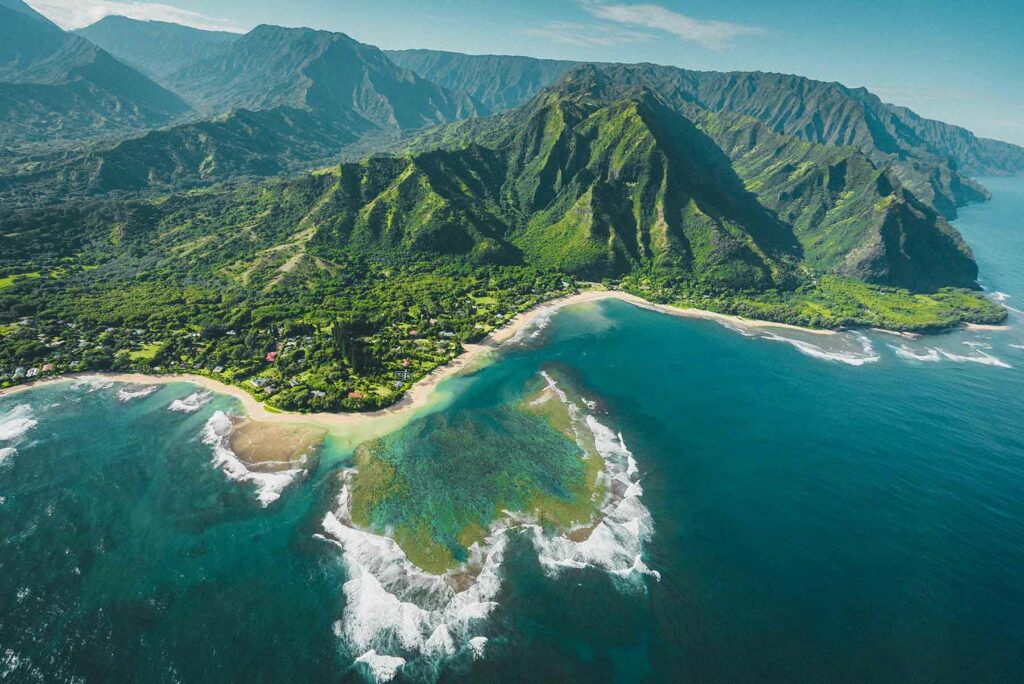 A perfect destination for a honeymoon during the winter months, Kauai is a tropical oasis replete with warm turquoise water, silky soft beaches and mountains that have been featured in movies like "Jurassic Park." This island is especially appealing for newlyweds who want the convenience of an all-inclusive resort and don't want to pack much more than bathing suits, flip flops and some cover-ups. However, you can also throw in some hiking shoes if you want to hike along the Napali Coast to Hanakapi'ai Falls. For a serious splurge, you can skip the hike and view the island by helicopter.
13. Snæfellsnes Peninsula, Iceland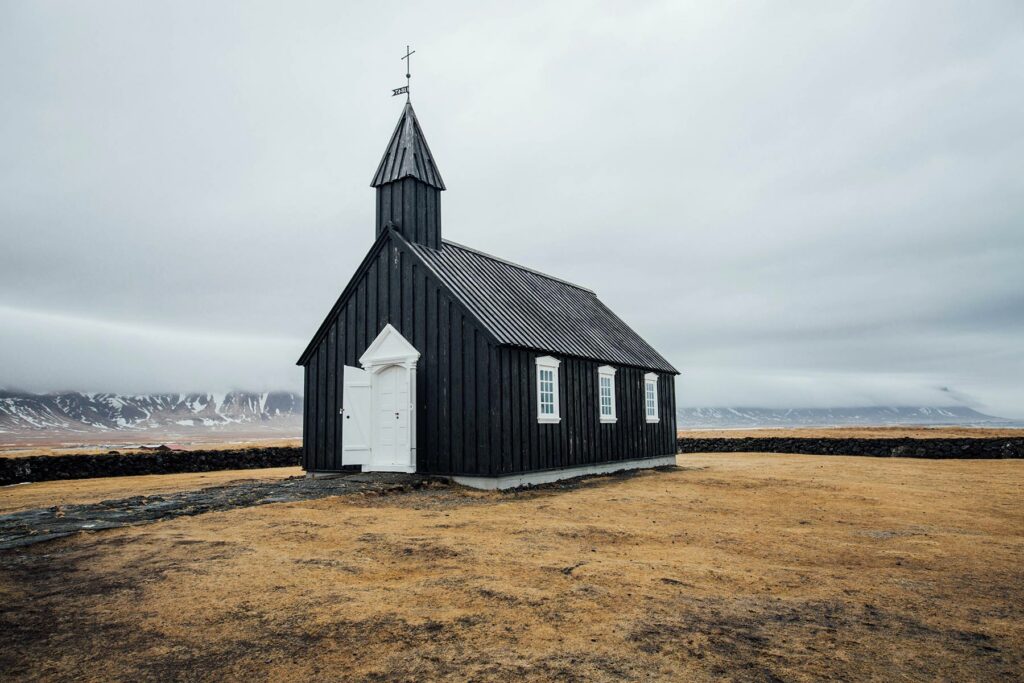 Partially frozen waterfalls, fjord mountains carved by glaciers and giant lava formations await intrepid honeymooners willing to make the trek to Iceland. Home base will likely be a boutique hotel in Stykkishólmur, a scenic fishing town that provides easy access to many of the peninsula's most appealing attractions. Some of those attractions include Kirkjufell mountain, where you can hike to two partially frozen waterfalls, a coastal walk that ends at the Gatklettur Arch made of lava rock, or a photo shoot in front of the famous Budir black church.
14. St. Moritz, Switzerland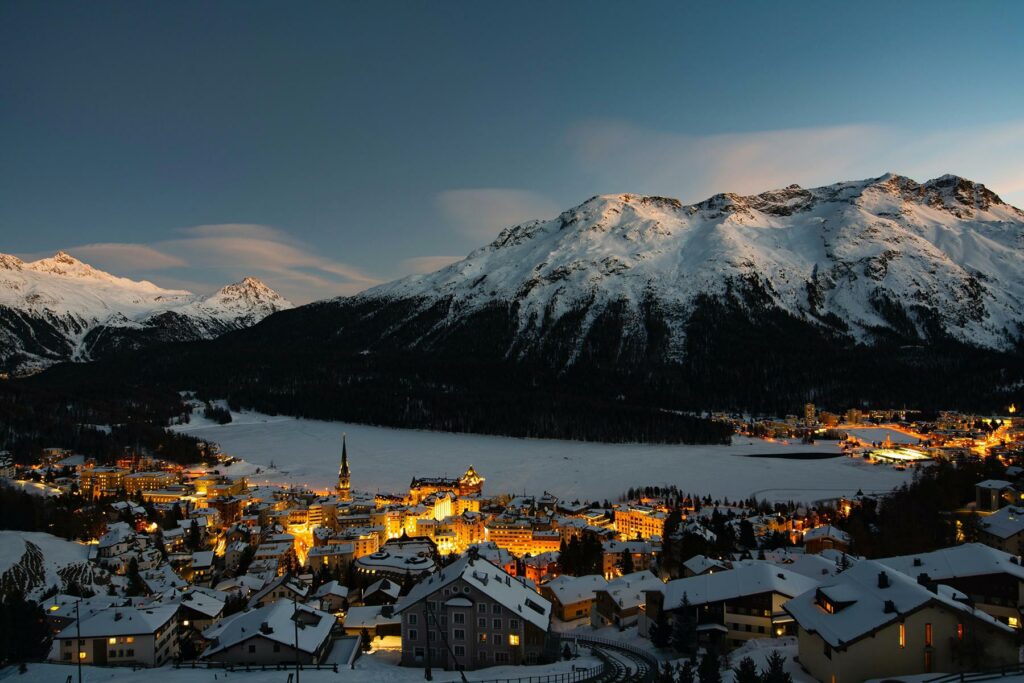 A true winter wonderland, St. Moritz is a bucket list-worthy destination that helps honeymooners feel as though they've escaped into a picture book. Here, languages such as German and Romansh lilt through the air and piano players entertain guests in chic lounges lit by antique chandeliers. Popular activities in St. Moritz include world-class skiing, gliding around an outdoor Olympic ice skating rink, and a scenic train ride on the Bernina Express. You can also engage in some retail therapy in the town's many designer boutiques or indulge in an Engadine walnut tart at one of the chic cafes.
15. Sacred Valley, Peru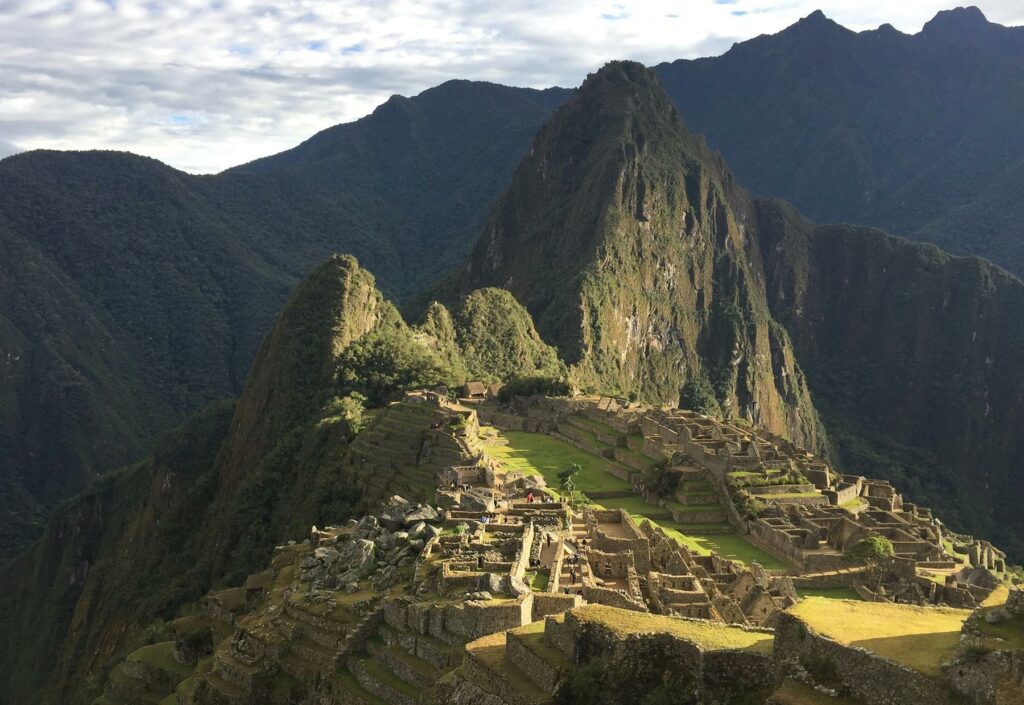 Envision a romantic adventure that will have you and your partner journeying through the Incan ruins of Machu Picchu, riding on horseback to the Maras salt mines to see more than 3,000 Incan-built salt pools, and then ziplining across the subtropical terrain of the Sacred Valley. After ziplining, you can choose from quad bike excursions, or kayaking or whitewater rafting on the Urubamba River. You can also experience some truly unique accommodations, such as glass pods attached to the side of the mountain about 1,200 feet above ground or luxury glamping tents at the base of the Andes Mountains.
Up Next:
Whether it's for airfare, a hotel stay, or honeymoon travel experiences, create one list for all your honeymoon wishes.