The most nerve-wracking moment of your wedding planning journey has arrived — and it's not saying your vows. Creating the perfect wedding guest list can be stressful for even the most laid-back soon-to-be newlyweds. Whether you're having a small wedding or massive soiree, it's not about the number of people you can pack into your wedding venue. Rather, your wedding guest list is about surrounding yourselves with loved ones who will make your big day an unforgettable celebration.
As you dive into this important step of the planning process, it's easy to get swept up in wedding etiquette. But a good rule of thumb when deciding who to include on your invite list is to remember that it's your special day. Don't feel pressured to invite people just because your parents or in-laws want to add a few of their friends!
If you're still worried about hurt feelings, we have all the wedding guest list tips you need to check this item off your to-do list. Here's a list of who to invite to your wedding, plus 10 dos and don'ts that cover everything you need to know about wedding guest list etiquette.
Who to Include on Your Wedding Guest List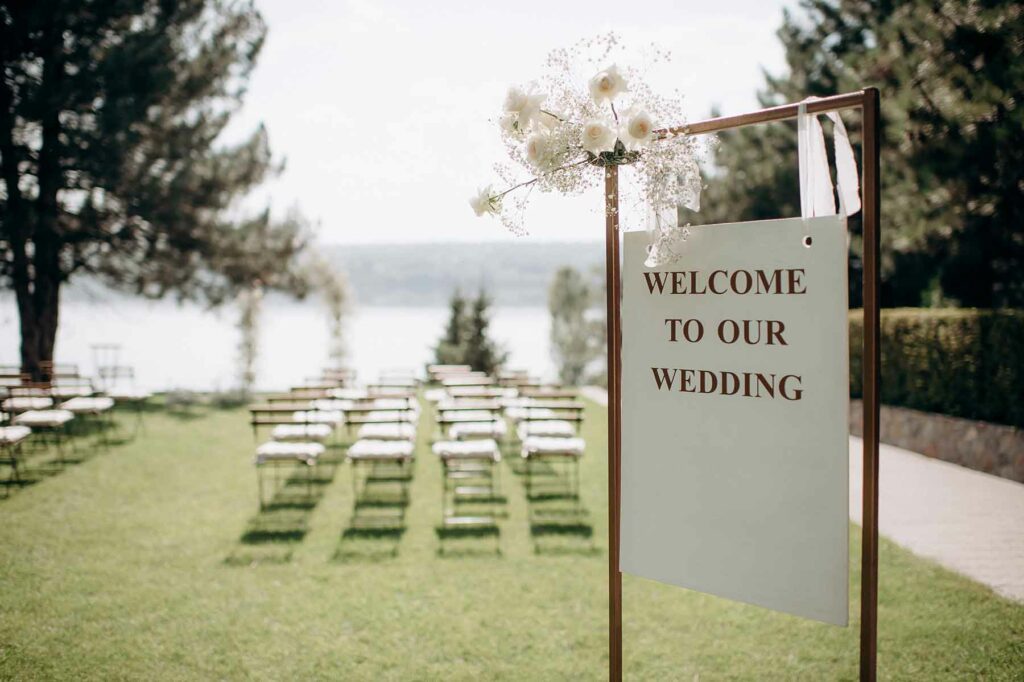 It's a common misconception that everyone in your circle should receive an invite to your wedding day. Before you sit down to address those wedding invitations, make a list of everyone who you can't imagine saying "I do" without. No matter how much you need to trim the number of guests to work for your wedding budget, they'll make the cut. Here's a look at the most common people you'll move to the "must-include" column of your wedding guest list.
Immediate Family Members: This includes your parents, siblings and children, if either of you have any. Grandparents are often included in this group of loved ones, as are stepparents, stepsiblings and stepchildren.
Your Wedding Party: This is a given on your guest list. Don't forget to make room for anyone you've invited to stand up next to you as you exchange vows.
Extended Family: Other close family members comprise this group, including aunts, uncles, nieces, nephews, first cousins and even second cousins. This all depends on the size of your wedding and how close you are to these relatives. You may need to establish a cut-off point within this group of people.
Closest Friends: While your best friends may already be on the list as part of your wedding party, you'll likely have a handful of others you couldn't imagine saying "I do" without. Establish some criteria with your partner to determine who is a must-include in this group. This could include individuals who are close to both of you or childhood friends who grew up next door.
Wedding Etiquette: 10 Do's and Don'ts for Who to Invite
There's a lot to take into consideration when creating your wedding guest list. Determining who makes the cut ultimately comes down to striking a balance between limiting factors like budget and wedding etiquette. And while some etiquette best practices are black and white — such as sending a wedding invitation to everyone who got a save the date — other areas can be a bit more gray. Avoid committing a faux pas when deciding who to invite to your wedding. Here are 10 tips for putting together a guest list that will make almost everyone happy.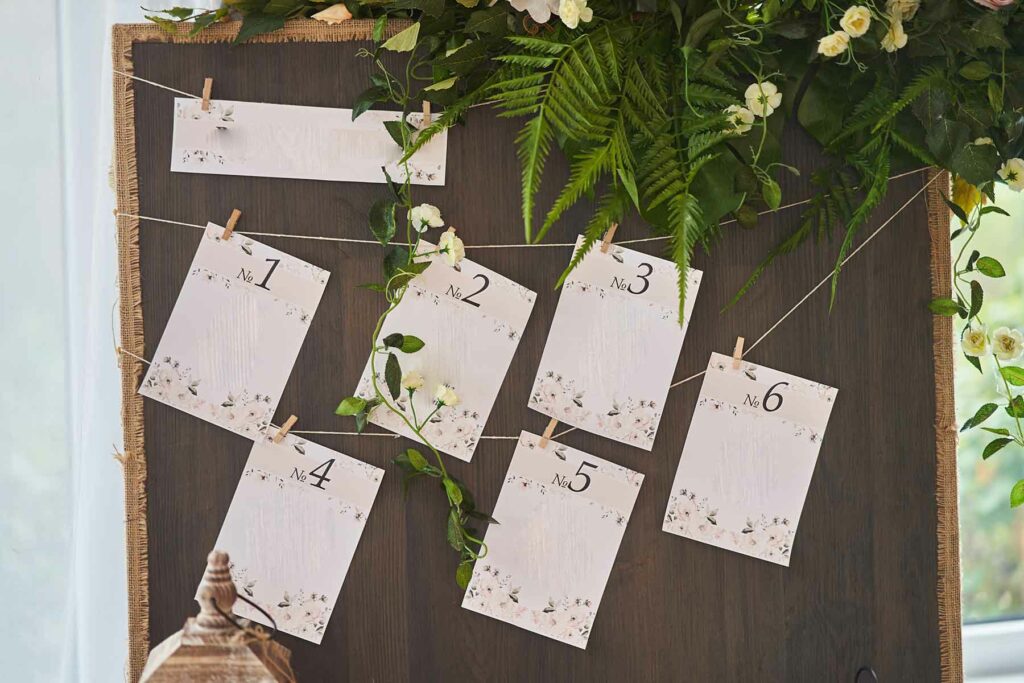 Don't write "adults only" on your wedding invitation — even if you're not inviting children.
First things first: Choosing not to invite children to your wedding is a big decision. It's also one of the stickiest areas of wedding etiquette when it comes to building your guest list. But if you've committed to having a child-free celebration, how you communicate the message can be just as important. The "adults only" message is best left for a reception card or your wedding website rather than the invitation itself. There are other ways to navigate this as well. Consider addressing the inner envelope to the adults by name or including a guest count on the RSVP card.
Do be fair when it comes to inviting plus-ones.
This is probably one of the most commonly asked questions you'll receive when it comes to your wedding guest list — for good reason. There's no hard and fast rule pertaining to plus-ones, so you'll need to establish some of your own. Determine early on which of your loved ones will be allowed to bring a guest and apply that rule across the board. No exceptions! For example, some couples allow guests to bring a plus-one if they've met the significant other. Others may put other criteria in place such as being in a long-term relationship. You don't need to communicate your rules to loved ones, but do stick by them. Also be clear in letting your guests know if their invite includes a plus-one. You can include the number of seats reserved for them on the RSVP card or write "and guest" on the inner envelope.
Do invite your work besties — but don't feel like you have to invite your boss.
There could be novels written about wedding etiquette in the workplace. But what it boils down to is this — who do you spend time with outside of the office? And would you continue that friendship once you make your next career move? It's not a faux pas to leave coworkers off your invite list. It's also fine to not invite your boss if your relationship doesn't extend to your personal life. You may want to schedule time with your boss either way to let them know about your upcoming nuptials. This is a good time to let them know about any time off requests you might anticipate. As a general rule of thumb, it's best to save wedding talk for when you're off the clock.
Don't feel like you need to reciprocate.
Just because a friend or even a distant family member invited you to their wedding doesn't mean they're automatically on your guest list. Whether you've had a falling out, drifted apart or maybe never considered them that close to begin with, you're under no obligation to reciprocate. Simply leave them off your wedding guest list. If you're directly asked why they aren't invited, be polite but straightforward. Explain that you enjoyed celebrating with them but due to the nature of your wedding you aren't able to extend the same invitation, whether it's a budget issue or guest list capacity — just fill in the blank as honestly as possible.
Do talk to your partner before adding an ex to the wedding guest list.
While many couples may immediately strike exes from their wedding guest list, others may pause when it comes to this particular group. If you fall into the latter category, be sure to have an open and honest conversation with your partner before adding your ex's name to the list. Your ex may be a high school sweetheart or former neighbor who's also a family friend, this may be an easy yes. On the other hand, if you were engaged to your ex and broke things off just a few weeks before meeting your partner, the level of awkwardness may be too much to overlook. Take this on a case-by-case basis and when in doubt, leave them off the list.
Don't include every casual acquaintance on your wedding guest list.
This is a great way to make your guest list exponentially grow. If you don't have the budget, it's OK to cut your 50 frat brothers whose last names you can't remember. Same goes for a college roommate you haven't spoken to since graduation. Even if it is a big wedding, you're still not obligated to celebrate the biggest day of your life with old friends who have no idea how you and your partner met.
Do feel free to ignore tradition when it comes to making the guest list equal for both families.
Traditional wedding etiquette calls for an equal distribution of invites for both families. You're invited to throw that rule out the window. No two families are alike. Maybe you have 15 first cousins while your partner has two, or they're one of five siblings while you're an only child. Flexibility is key. If you're looking for a tasteful way to navigate this wedding guest list hurdle, ask both sets of parents to provide a list of family members they'd love to include and go from there
Do take your parents' input into consideration — but don't cave under pressure if you've never met their friends.
Following that same train of thought, you're under no obligation to invite everyone on your parents list. Even if one family is contributing more financially, remember that it's not all about who writes the biggest check. It can be hard to say no. But at the end of the day, do you really want a wedding album filled with pictures of your parents' friends? If you're really concerned about stepping on toes, find ways to compromise. You could put your foot down at inviting a business associate you've never met, for example, but agree to invite a distant relative.
Don't invite distant relatives out of obligation.
They're distant for a reason. While including aunts, uncles and cousins may be a no-brainer, etiquette lines get a little blurred here. Do you invite your mom's cousin once removed who lives on the other side of the country? Sharing a bloodline should not guarantee an invite to your special day. If you can't accommodate all distant relatives of equal family ties — such as every second cousin on your family tree — consider not inviting them at all. When it comes to distant relatives, keep fairness top of mind.
Do invite your officiant.
There's no good way to not invite your officiant to your reception. They are an integral part of your wedding ceremony. It's a gracious gesture to extend an invitation to the celebration that follows. Even if you hired a professional officiant and have only met them once, it's still common to save a seat for them. The exception? If you had a courthouse wedding, you're under no obligation to invite the city hall clerk performing the ceremony.
Up Next:
Set up your wedding website in minutes with design options to make yours truly unique.